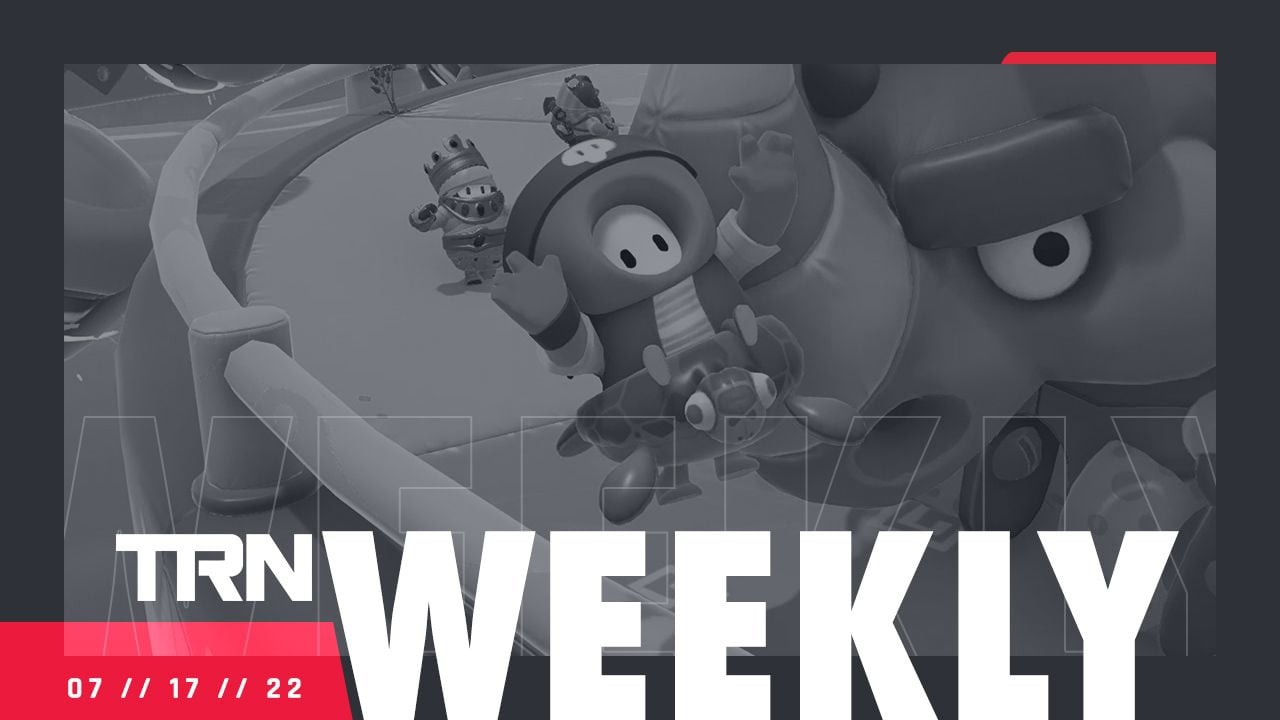 New Bloodhunt Season
Season 2 started, and your profiles are now updated with the new game modes support: Bottle Royale, Trios and Duos, and Team Deathmatch!
Also, we added new leaderboards for the new season, including Archetype leaderboards, and past seasons filtering is also available now.
Fall Guys Tracker v1
We have been rolling with our PC overlay app for Fall Guys since the early days of the game's release.
Today, we are happy to share that the app is out of Beta with v1.0.0, which includes many quality of life and look & feel updates.
New theme and updates to many of the app's pages, and a more smooth experience.
Get more info and download Fall Guys Tracker.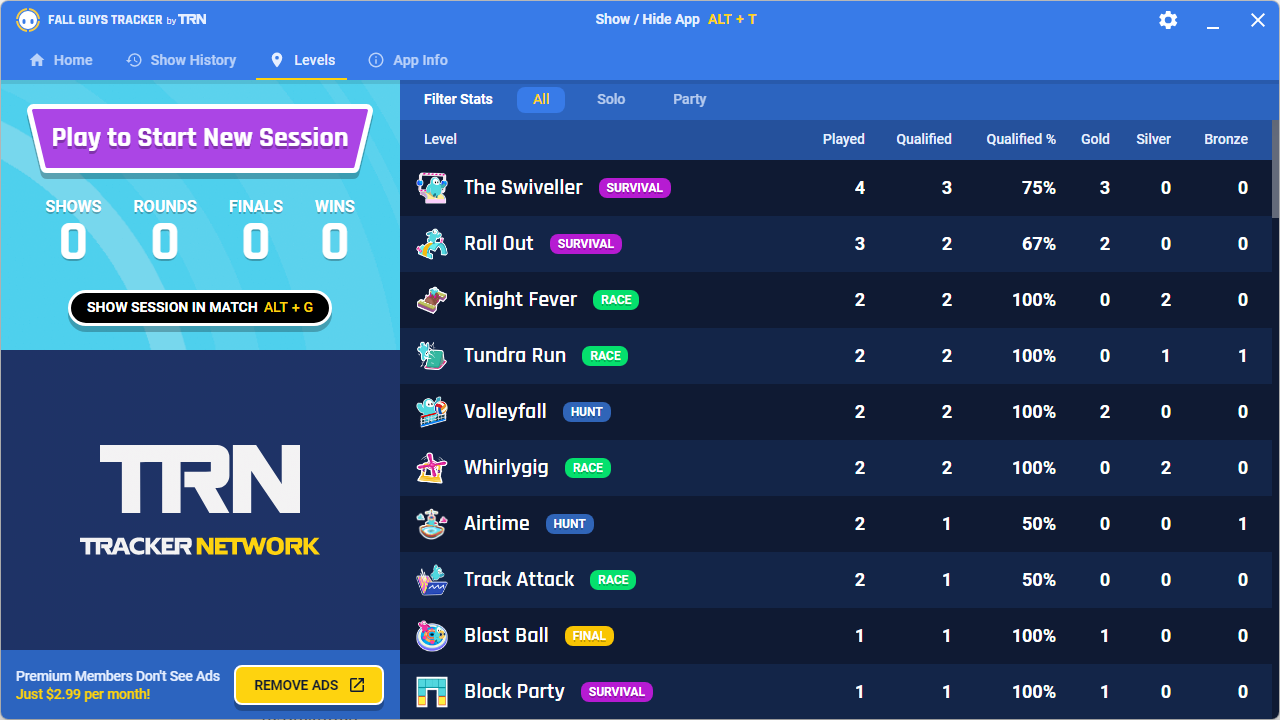 League of Legends Lobby Multi-Search
With the new Lobby Multi-Search feature, you can copy and paste the content from the champ select chat or type the summoner names to view a summary of all summoners in the game quickly!
Other than that, more updates are live on the League site, with quality of life improvements.
Valorant Overlay App Update
We released a significant quality of life update to the Valorant Tracker overlay app, with theme and sidebar designer updates, automatic highlights feature (You can customize the settings), teammates ranks during the agent select phase, and more.
More info about the app and download links.
Valorant Crosshair Builder
That is a cool one! You can now build your Valorant Crosshair very easily on Valorant Tracker, with full customization, the ability to preview with a video and import to Valorant (of course), and the ability to share with friends or communities.
Check out the Crosshair Builder.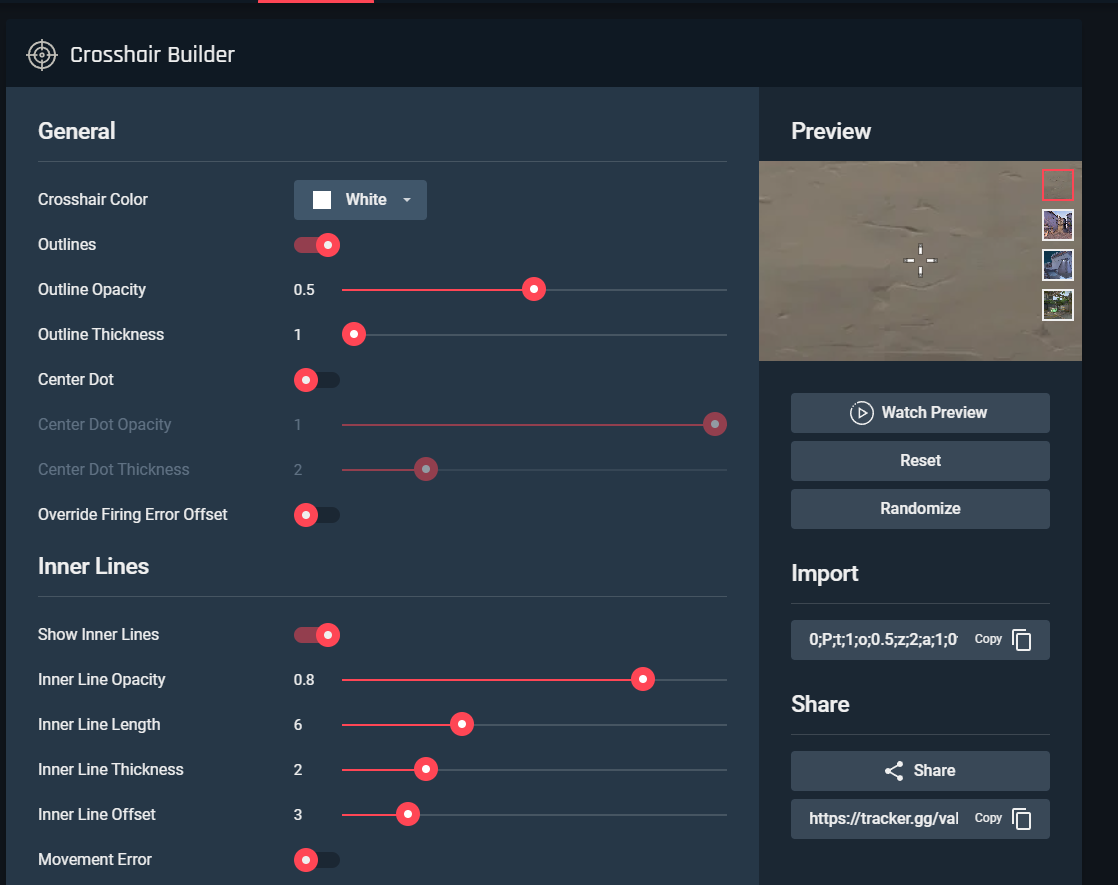 Activity Heatmaps and Teammates on Destiny 2 and TFT
We've updated both TFT and Destiny 2 site's match history tabs on your profiles!
You can check out detailed performance heatmaps on both, while on Destiny 2, you can also see a teammates widget.
Check out TFT and Destiny 2 Demo Profiles (Match History Tab)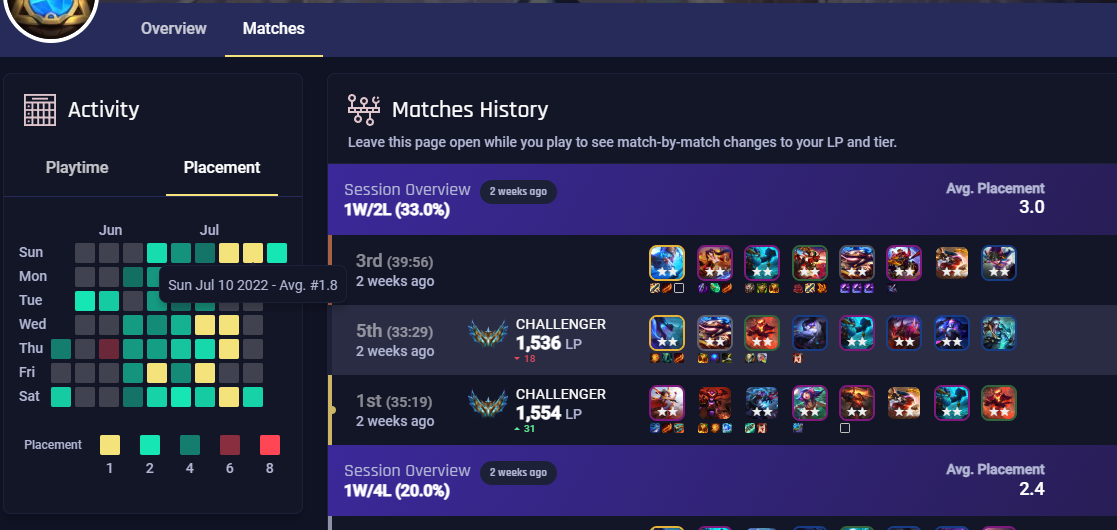 Rocket League Performance Heatmaps and Detailed Match Report
As we updated Destiny Tracker and TFT Tracker, we also added Performance Heatmaps to the Rocket League site.
And also, if you are using our Rocket League Tracker overlay app, your profile on our site is now pumped with detailed match reports fueled by the app usage.
Check out a Demo Profile (Match History Tab).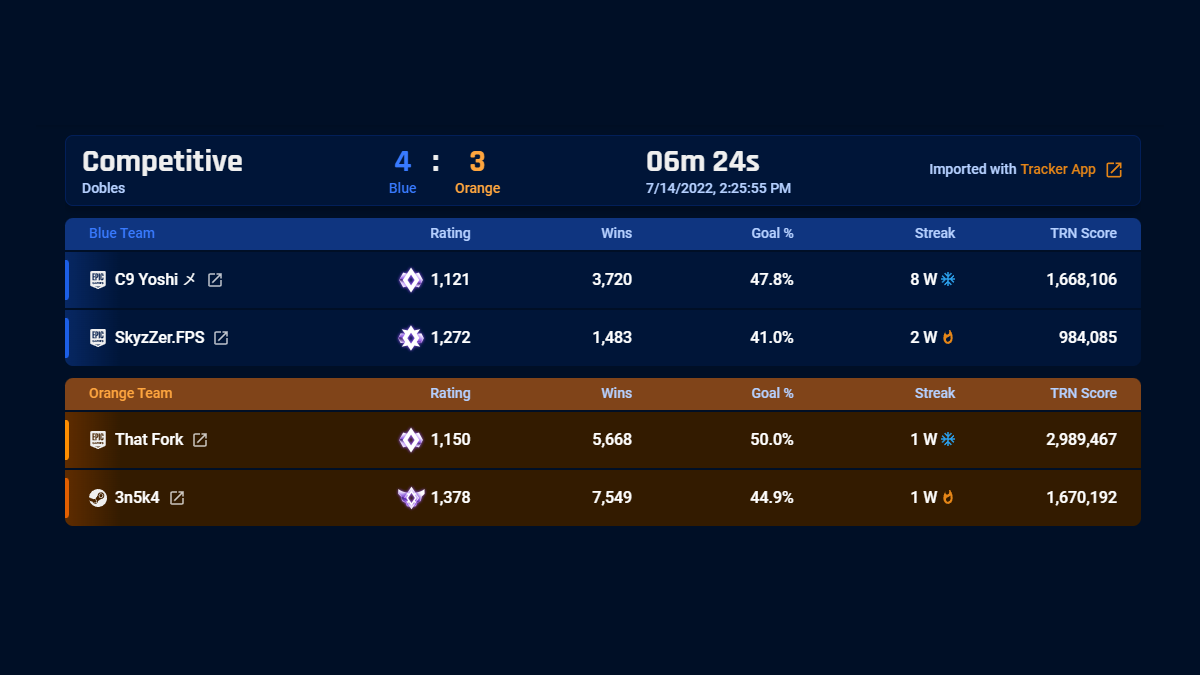 These are the big highlights, and we have daily updates as we are continuously working on improving our sites and apps. Please share your feedback with us, and let us know what you think! Don't forget to follow us on Twitter and Instagram to get all the latest TRN news, announcements, and data insights.
Comments