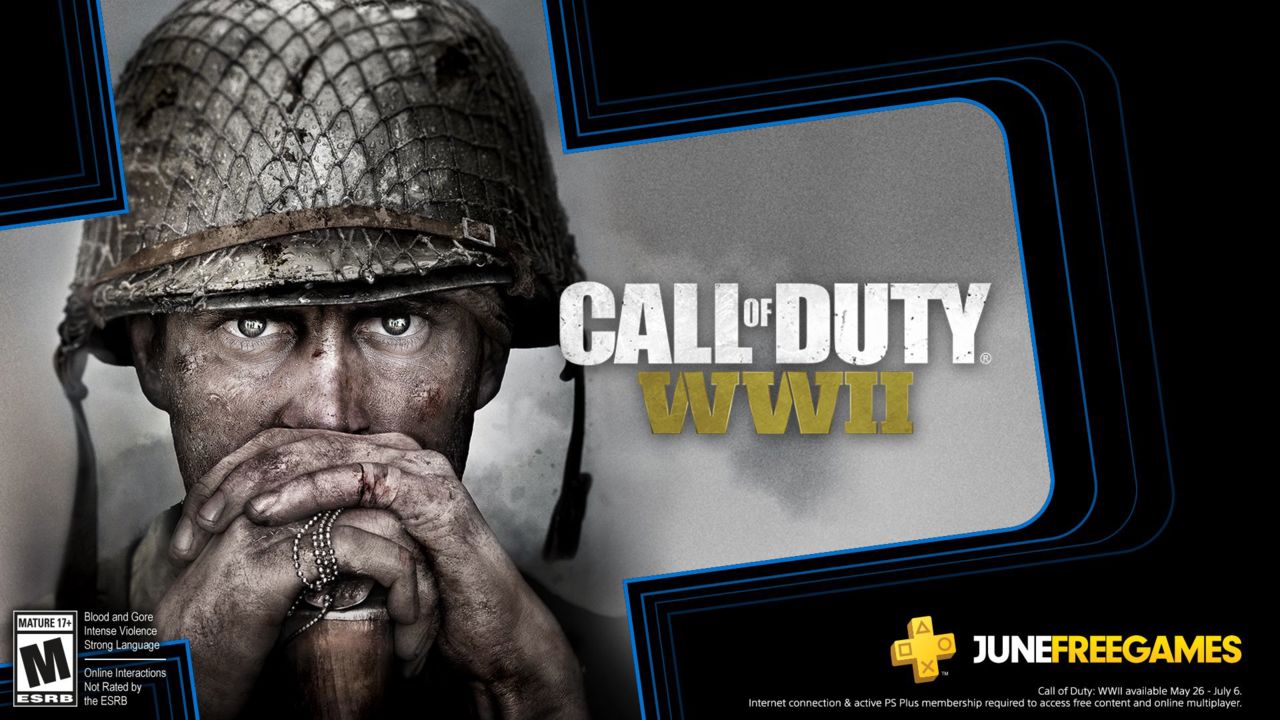 PlayStation Plus users rejoice - Call of Duty: WWII is part of the monthly games lineup for June 2020, and will be available for download on May 26th through July 6th via the PlayStation Store! Once you've redeemed the game, it's yours to keep forever, as long as you maintain a PlayStation Plus subscription.
Originally released in 2017, Call of Duty: WWII was met with equal praise and criticisms from all corners of the community. Prior to the release of Call of Duty: Black Ops 4, WWII received a major feedback-based overhaul once the Studio Heads at Sledgehammer Games exited the company. Now, many players consider WWII to be a severely underrated title - and we agree, it's worth a shot!
Ready to enlist? Get it HERE on the PlayStation Store.
Call of Duty: WWII
Call of Duty returns to its roots with Call of Duty: WWII—a breathtaking experience that redefines World War II for a new gaming generation. Land in Normandy on D-Day and battle across Europe through iconic locations in history's most monumental war. Experience classic Call of Duty combat, the bonds of camaraderie, and the unforgiving nature of war.
The Definitive World War II Campaign
Experience the story of the unbreakable brotherhood of common men fighting to preserve freedom in a world on the brink of tyranny.
Boots on the Ground Multiplayer
Call of Duty: WWII Multiplayer engages players in grounded, fast-paced combat across many of World War II's most iconic locations. Players will also enjoy exciting new ways to interact and socialize with their friends and the Call of Duty community.
High-Octane Co-Operative
Call of Duty: WWII's co-operative mode unleashes a new and original story. Play with your friends in this next-level standalone game experience full of unexpected, adrenaline-pumping moments.
---
Stay tuned to @CODTracker on Twitter for full Call of Duty coverage, including the latest WWII news! In case you're new to WWII or COD Tracker, we've also got you covered with Player Stats and Leaderboards - check us out.
Comments