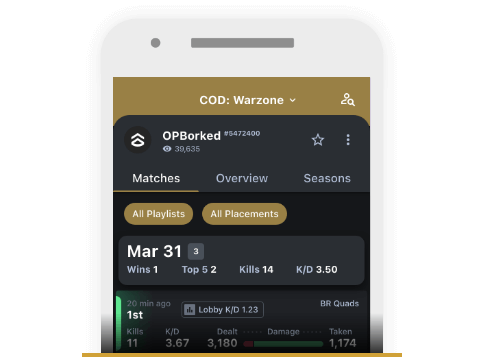 Player Profiles
View your match history and lifetime K/D.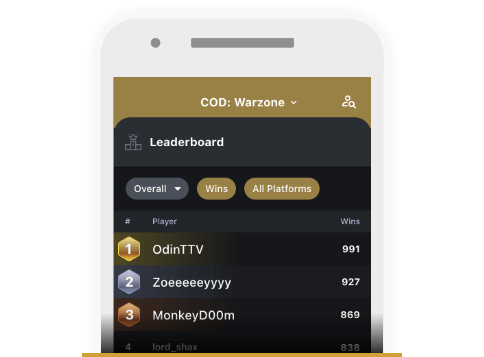 Leaderboards
Find out who is the best Warzone player in your favorite game mode.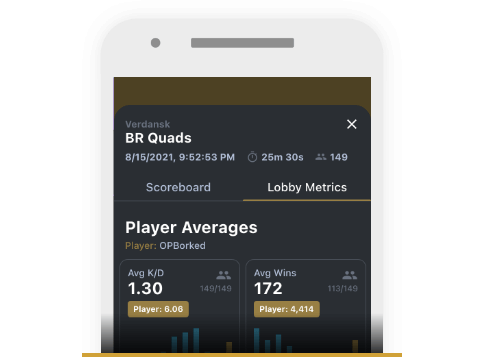 Match Reports
Dive deep into a match and see how sweaty it was.
Ditch the Ads with TRN Premium
Upgrade today for the Premium ad free experience across all Tracker Network websites, including the mobile app.
Get Premium