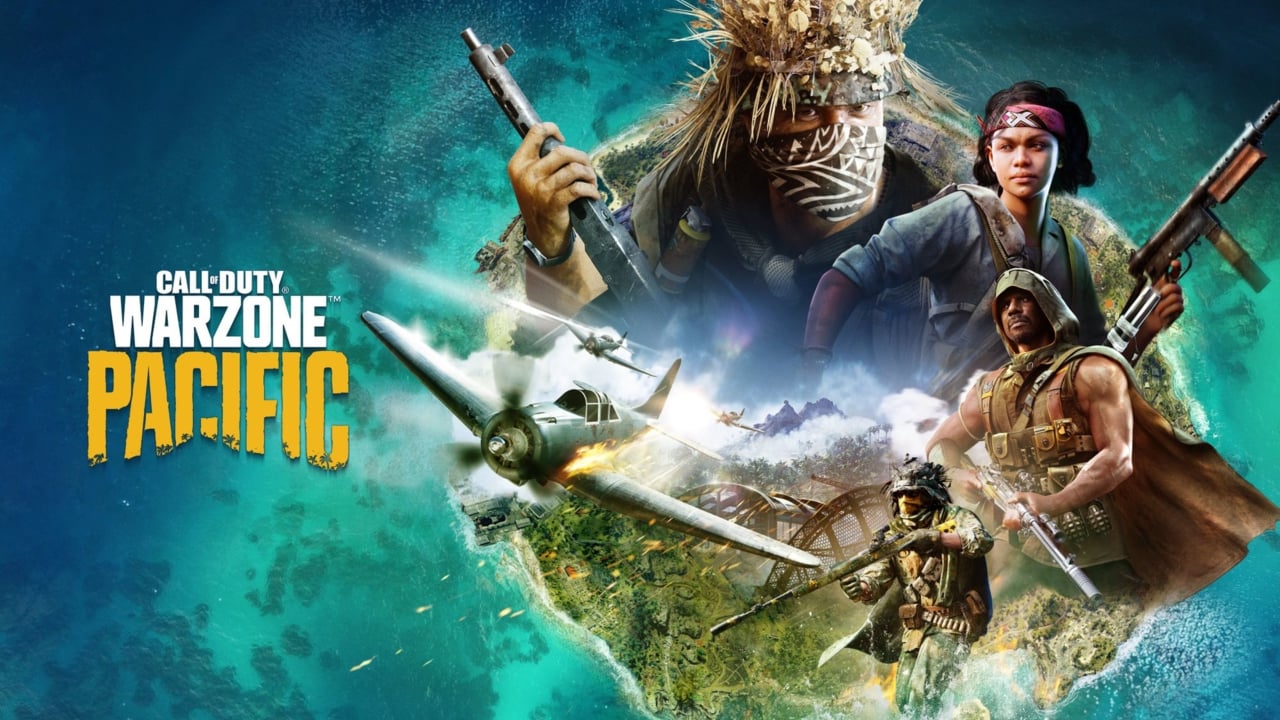 03/03/22
We're well into season 2 and it's about time we talk about the meta. Having the optimum class setup for your playstyle is crucial to get the most success and hopefully this class guide will help you with that.
It's important to note that the most crucial thing to get the best performance is comfort. The gun that you are most comfortable with, you will perform best with, so adjust weapon classes to your suiting.

First we'll list some god/S tier weapons that are dominating the game right now.

(Attachments will be listed in this order for VG: Muzzle, Barrel, Optic, Stock, Underbarrel, Magazine, Ammunition, Rear Grip, Perk1, Perk2 )

S TIER

VG

Welgun - Recoil booster,  320mm SA Shrouded,  Slate Reflector,  M1941 Hand Stop,  7.62 Gorenko 40 Round mags,  Hollow Point,  Fabric Grip,  Acrobatic,  Quick
Automaton - MX Silencer, ZAC 600mm BFA, G16 2.5x, Anastasia Padded, M1941 Hand Stop, 6.5mm Sakura 75 Round Drums, Lengthened, Polymer Grip, Tight Grip, Fully Loaded

CW

C58 - Agency Suppressor, 18.5" Task Force Barrel, Axial Arms 3x, Field Agent Grip, 45 Rnd Drum
EM2 - Agency Suppressor, 25.8" Task Force Barrel, Axial Arms 3x, Field Agent Grip, 40 Rnd


Loadouts -
CW AR paired with Welgun
Automaton paired with Welgun or Knife with Restock Stims

Closing notes

These guns are by far the best in Battle Royale modes, Welgun TTK is insanely fast with alternatives not coming close to its viability when all things are considered. Automaton is now the most viable long range option with its very controllable recoil in Vanguard Royale, but if you're a traditional Battle Royale player, expect to see the C58 and EM2 pop up.

Perks

With the changes to the Vanguard Royale playlist, which increased the cost of UAVs, the Ghost perk has fallen in viability, with players potentially opting to choose alternatives.

Perk 1
Cold Blooded - In my opinion, Cold-blooded is a must have perk due to the effectiveness of Combat scout. The open nature of Caldera reduces the effectiveness of explosives plus a lower pick rate of RPG's means you can get away with not using our next perk EOD
EOD - EOD is the trusty perk 1 option, it's tried and tested and just saves frustration from dying to explosives. If you find you don't have trouble dealing with combat-scout and your playstyle suits closed areas like buildings, you should take EOD.

Perk 2 (Overkill is a given for first Loadout)

Restock - With the Ghost nerf, the idea of restock stims and restock stuns is very tempting because of this Restock is at the top of the list
High alert - High alert has saved my ass more times than I count, especially as an aggressive player, though you should not be reliant on it as people are starting to run cold-blooded more often.
Tempered - 3 plates for the price of 2? What's there not to like? Good emergency class option too as it restores your armor.

Perk 3

Amped - If you're an aggressive player, especially a sniper, you need amped. Faster equipment use time is extra nifty too.
Combat scout - Very very strong perk. It can remove the need to communicate at times, one person in the squad should definitely run this perk.
Battle Hardened - With the ghost nerf it may cause more players to run restock and as such more stuns are going to be thrown at you. If you notice this, it might be worth running battle hardened.

Off-Meta
This section is more for players who want to use other weapons that can potentially compete with the meta but ultimately just fall short in some areas to not be able to compete at the highest level.
We will split it by long range(LR) and short range(SR) and some of these weapons might surprise you so I'll add a little note

LR:

XM4 - Agency Suppressor, Task Force Barrel, Axial Arms 3x, Field Agent Grip, 60 Round Mag
Despite the neck multiplier nerf this gun is extremely top tier, do not sleep on it.
Grau - Monolithic Suppressor, Archangel Barrel, Commando Foregrip, 50 Round Mag, Tac laser/Stippled Grip Tape
One word, Reliable.

Kilo 141 - Monolithic Suppressor, Singuard Arms 19.8 Prowler Barrel, 50 Round Mag, Holo Blue-dot/VLK 3x, Tac laser
If you struggle to control this recoil, replace the Tac laser with Commando Foregrip. This is the ideal build for aggressive players With a faster TTK inside 100 meters than the Grau but outside that range Grau is king.

Bruen - Tactical Suppressor/Monolithic, Summit Barrel, VLK3x/Holo Blue dot, Tac Laser, Stippled Grip
If you can run the Holo I would suggest it as it has slightly faster ads, especially the PBX Holo but you get lower zoom than the Corp Combat. Just make sure you do not run the 60 Round Mag as it messes with the recoil.

RAM 7 - Monolithic Suppressor, Ranger Barrel, Commando Foregrip, 50 Round Mag, VLK 3x/Holo Blue Dot, Tac laser
RAM 7 inside about 50 meters will pretty much get destroyed by any LR & SR meta gun, but this gun shines in that 50 meter+ range so you most certainly want to pair this with a longer range SR option. I want to reiterate that, this gun is cheeks close range!

SR:

MP5 (MW) - Monolithic Integral Suppressor, 5 mw Laser/Merc Foregrip/Ftac Collapsible Stock, 10MM 30 Round Magazine, Sleight of Hand,
Here you must pick how you want to kit your gun out. I would personally opt for Collapsible and 5mw as I think I can handle the recoil increase the mag change gives. Most people will run Merc, 5mw laser, but again it's about preference and comfort. Expect this gun to pop up if we see a Welgun Adjustment.
M4A1 9mm - Monolithic Suppressor, 9mm 32 Parabellum Rounds, Sleight of Hand, No Stock/Tac Laser, Stippled Grip
This gun is effectively a pre nerf Fennec, low mag size but it does have a quick reload. I would not recommend anything larger than duos unless your movement is cracked out. If recoil is too much take off that No stock or the Stippled for a Foregrip.

AK47(MW) - Monolithic Suppressor/Compensator, 5.45x39mm 30 Round Mags, Stippled Grip, Skeleton Stock, Sleight of hand
This is the longer range option of the SR guns if you add a longer barrel. It really is up to you with the configuration here and how much you can cope with the recoil and iron sights. It may force you to run double AR so you should consider that. Do not sleep on this gun with the conversion kit.

AUG - Monolithic Suppressor, 30 Nato Round Mag, Sleight of Hand, 5mw Laser, Stippled Grip
Very fast killing gun with the conversion kit, Very solid range too. The best part of this gun is that it does not matter where on the body you hit the shots as TTK is the same whether you hit limbs or chest, better for the less accurate player.

JAK-12 - Forge TAC Marauder, ZLR Influx Barrel, Merc Foregrip, 8 Round Slug Mag, Sleight of Hand
This gun is a 2 tap within 20 meters. Nuff said.

MP7 - Monolithic Suppressor, FSS Strike barrel/FSS Recon,  No stock,  60/50 round mag,  5MW laser.

Very solid choice at the moment, if you put Merc Foregrip instead of the Barrel you have a very good hip-fire build.

That concludes the Meta wrap up, if you have any questions regarding set ups or just feedback, contact @CODTracker.
Comments