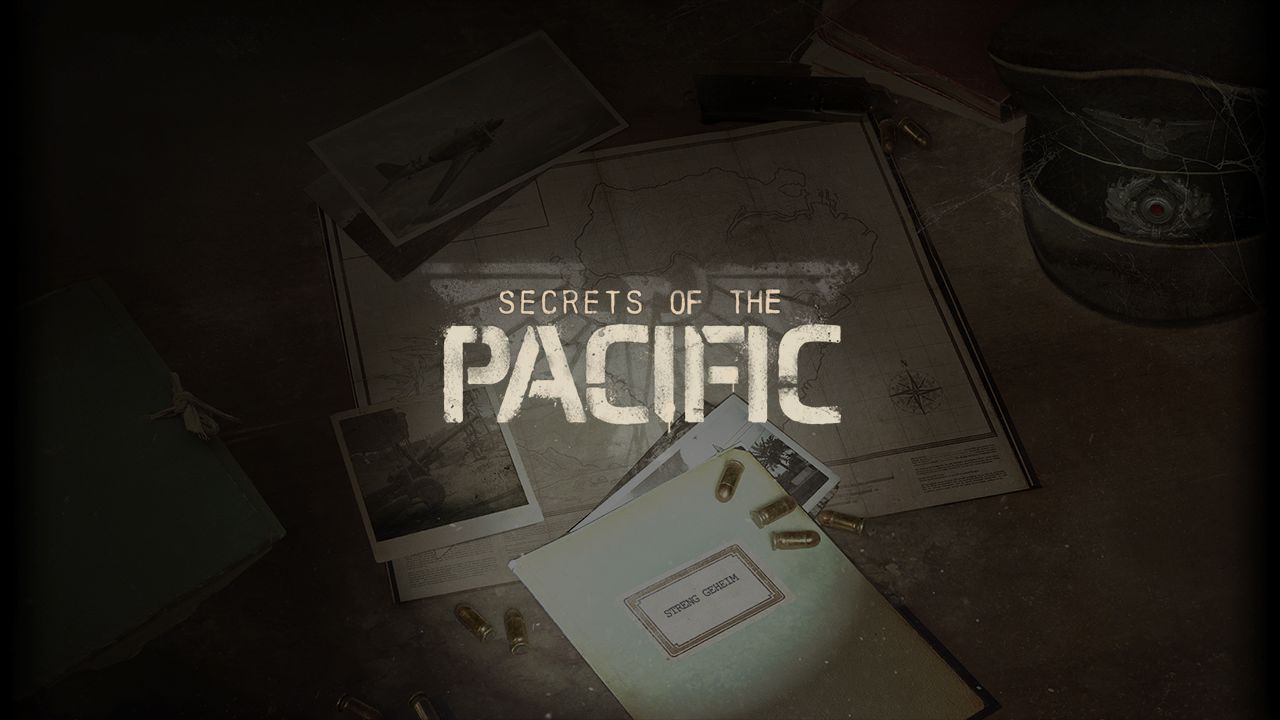 Drop into Verdansk and find objects from another era. Complete the challenges and unlock a preview of your next destination. The Secrets of the Pacific event is available now in Call of Duty: Warzone and Vanguard! Reap the limited-time rewards and get a first-look at the upcoming Caldera Battle Royale map ahead of the Season One launch on Wednesday, December 8th.
Secrets of the Pacific
Caldera Previews
Across both Warzone and Vanguard, there are a total of twelve challenges to complete. Upon completing each challenge, players will be granted a postcard which reveals a point of interest in Caldera - the upcoming Battle Royale map, available in Season One. Here are all twelve of the postcards that you can expect to see!
Jailbreak (Warzone)
In Battle Royale, go to the location shown in the photograph and find the mysterious object to unlock this reward.
A ping pong paddle can be found on a bench in the showers of the Gulag.
Reward: Marina Street Epic Calling Card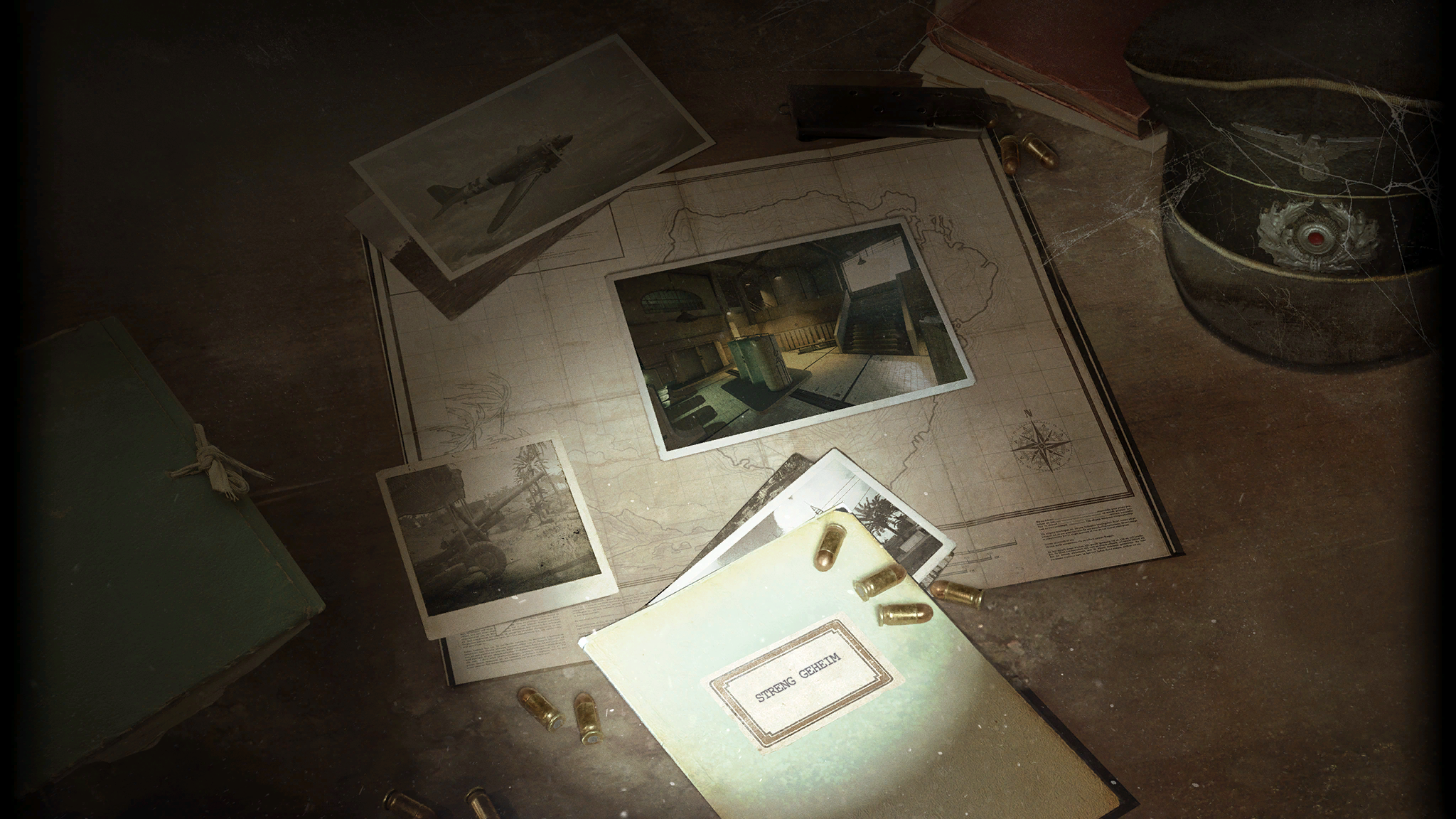 On The Air (Warzone)
In Battle Royale, look for the sweet deals on the latest electronics to unlock this reward.
A microphone can be found in the electronics store in Barakett Promenade West.
Reward: Local Radio Rare Emblem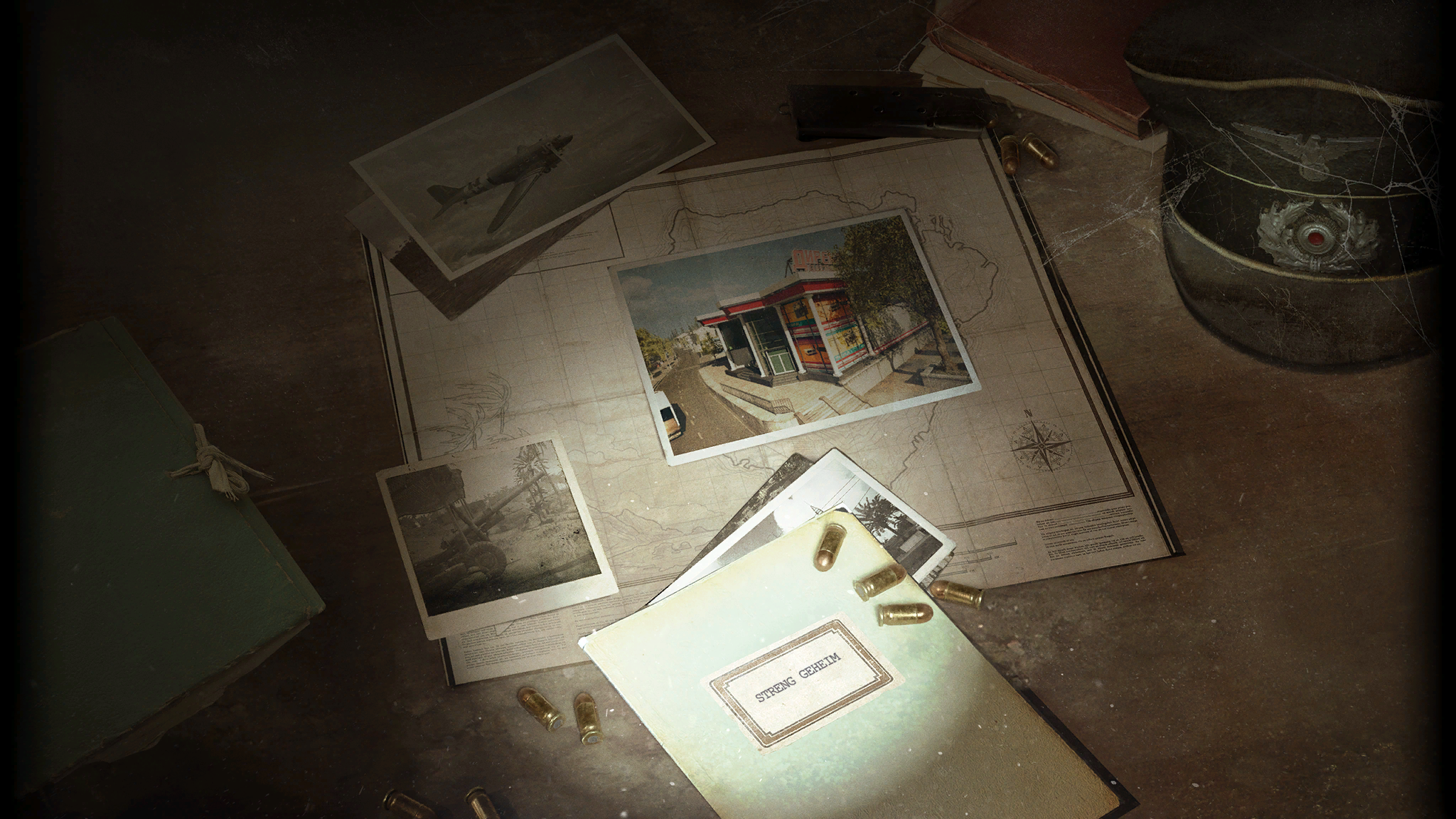 Fast Food (Warzone)
In Battle Royale, enjoy a quick meal while you wait for your plane to unlock this reward.
A cash register can be found at the Burger Shot in the Airport.
Reward: Volcanic Souvenir Legendary Charm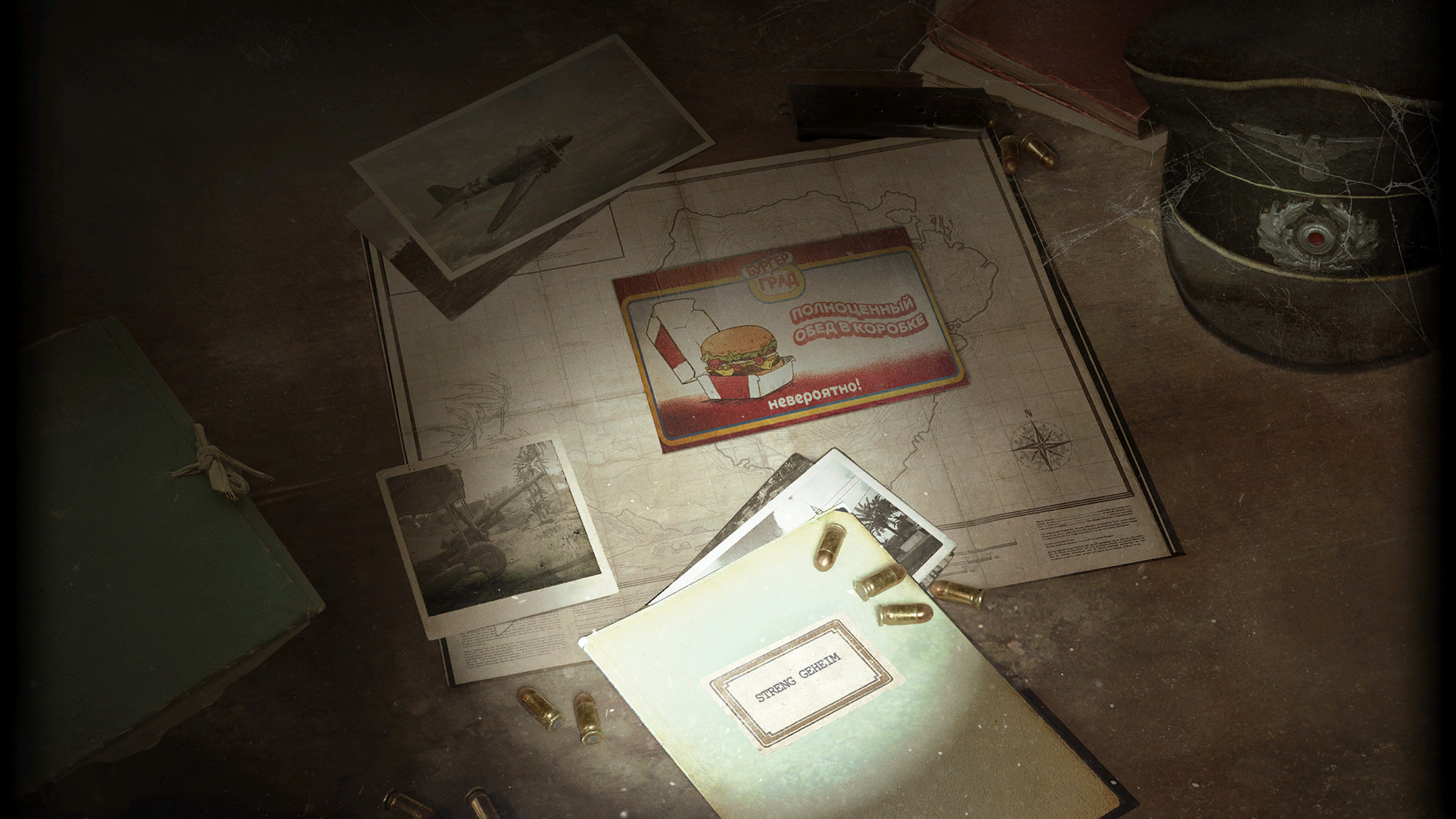 On Your Feet (Warzone)
In Battle Royale, go to a place where you can get patched up after a firefight to unlock this reward.
A blue medical box can be found on an operating table in the Hospital.
Reward: Naval Plan Rare Sticker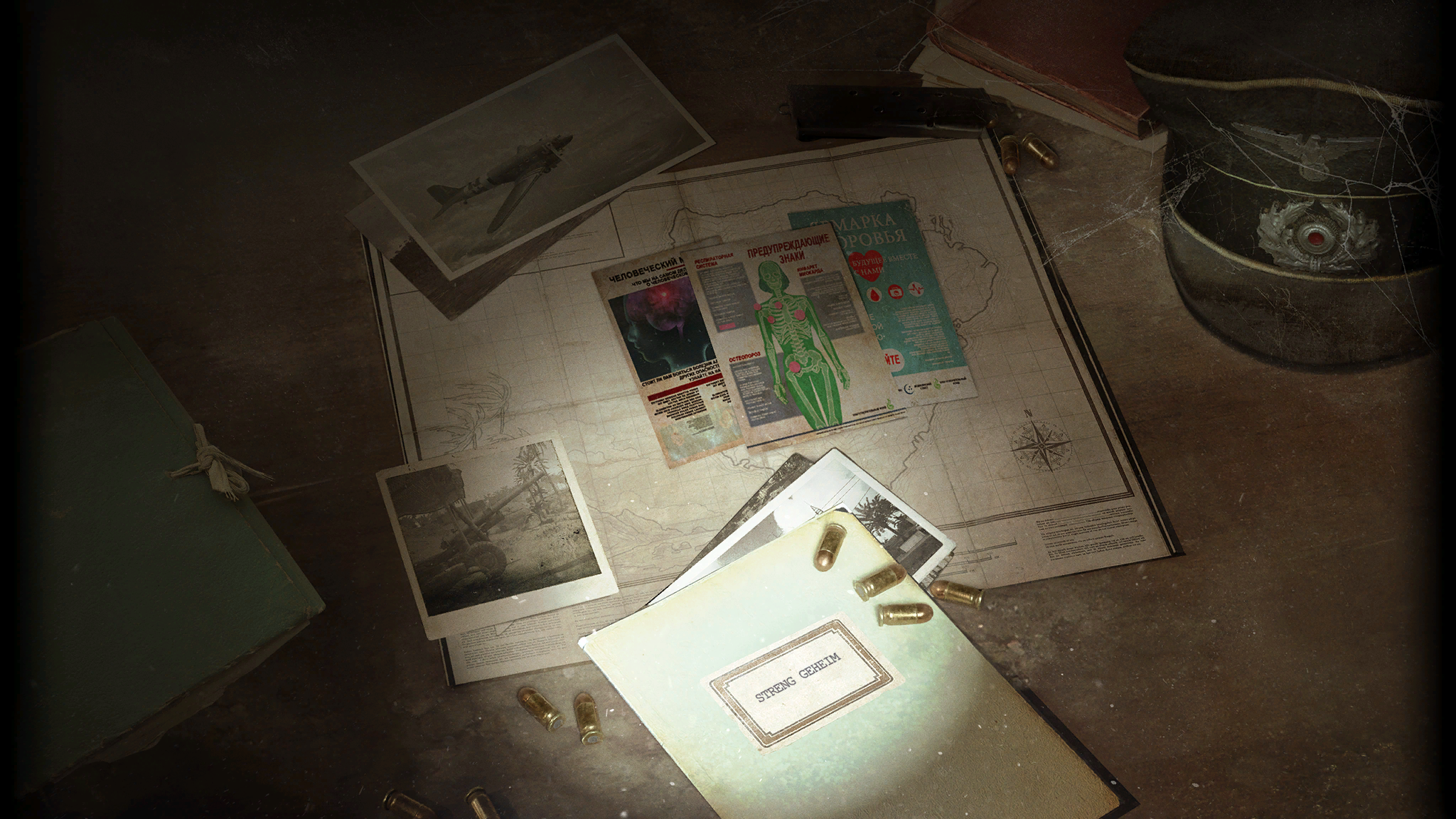 Abandoned (Warzone)
In Battle Royale, those who go beneath the earth in an unfamiliar location can unlock this reward.
A wooden crate filled with sticks of dynamite can be found in the Mines.
Reward: Familiar Machinery Epic Spray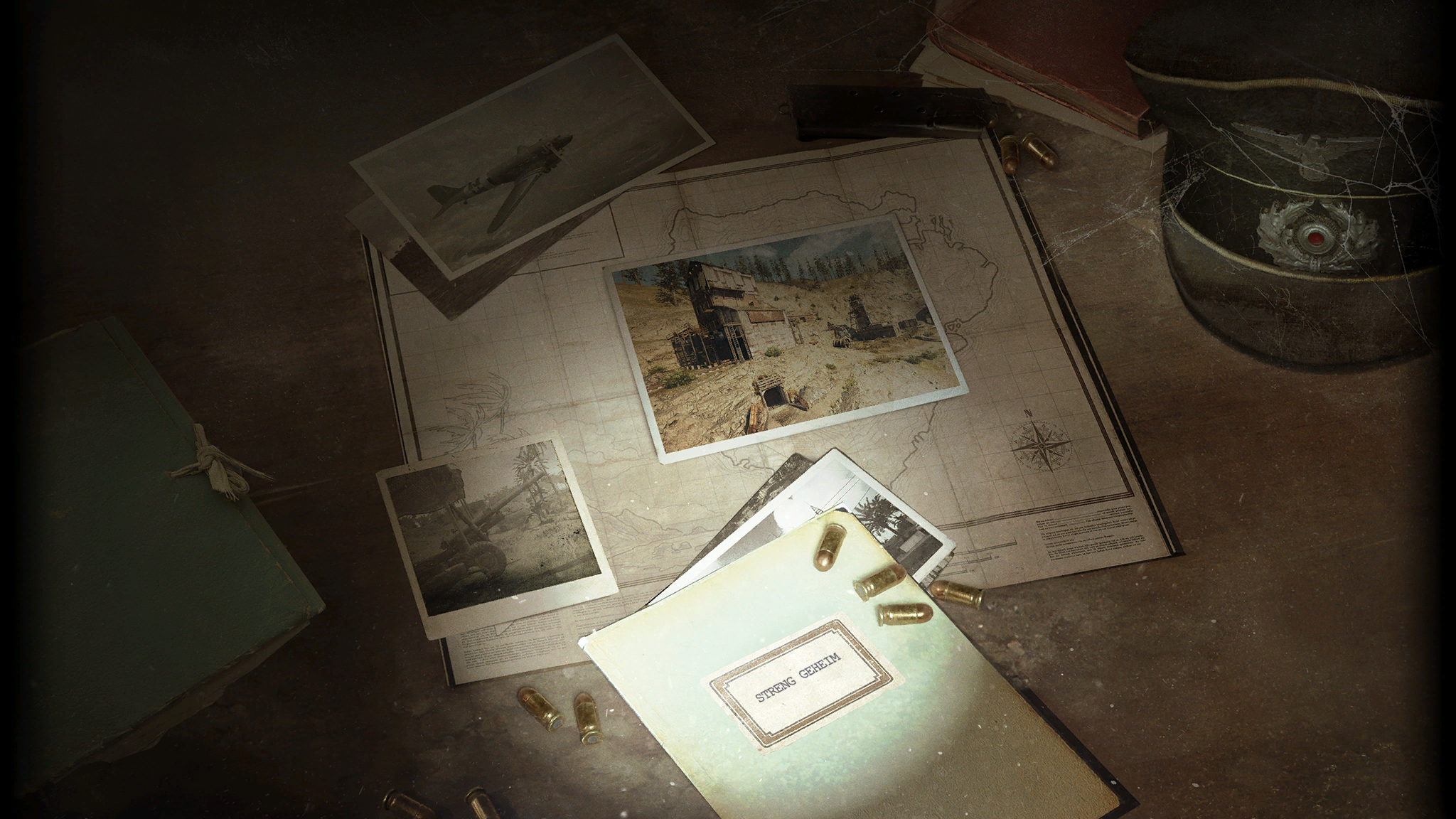 Secrets (Warzone)
In Battle Royale, secrets from the past have been revealed recently. Go there to unlock this reward.
A small boat model can be found in the bunker near the Boneyard.
Reward: Hospitable Resort Legendary Calling Card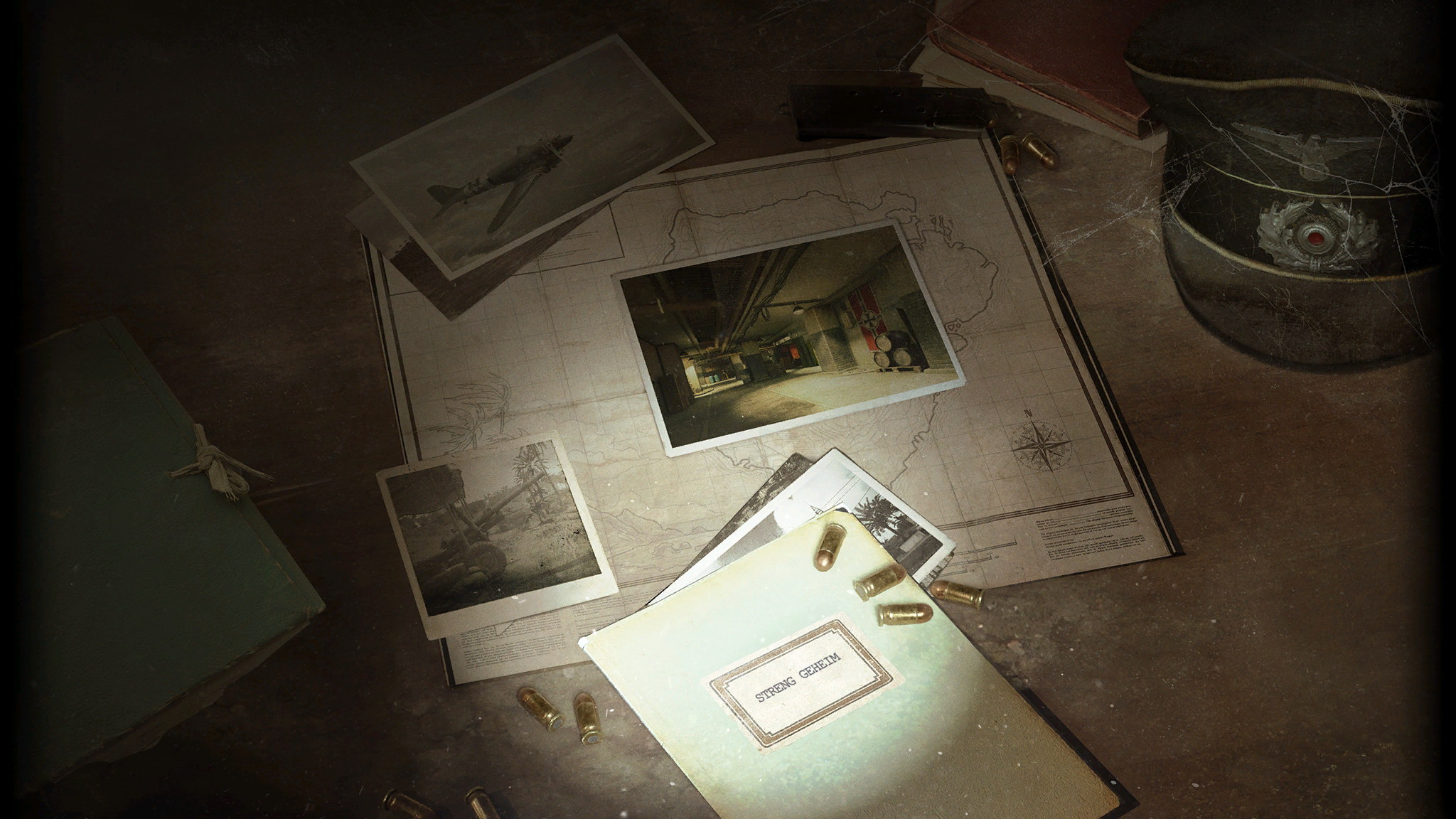 Mission #001 (Vanguard)
Get 25 Eliminations.
Reward: Home In Paradise Epic Calling Card
Mission #002 (Vanguard)
Get 5 Multikills.
Reward: Tropical Token Legendary Emblem
Mission #003 (Vanguard)
Perform 1 Finishing Move.
Reward: Little Submarine Legendary Charm
Mission #004 (Vanguard)
Vote for Team MVP in 10 Matches.
Reward: Learn To Fly Rare Sticker
Mission #005 (Vanguard)
Play Matches with another Member of Your Clan 5 Times.
Reward: Into the Mine Rare Spray
Mission #006 (Vanguard)
Get 3 Wins.
Reward: Treasure The Scenery Epic Calling Card
Bonus Reward (Warzone & Vanguard)
Complete all of the Secrets of the Pacific Event Challenges in either Warzone or Vanguard.

Blueprint available in Warzone Pacific Season 1.
Reward: Epic Weapon Blueprint
---
Stay tuned to @CODTracker on Twitter for full Call of Duty coverage, including the latest Warzone news.
If you're new to Call of Duty Tracker, you should know that we also offer free services such as player statistics, leaderboards, and a cosmetics database. Consider checking us out and let us know on Twitter what you'd like to see next!
Comments