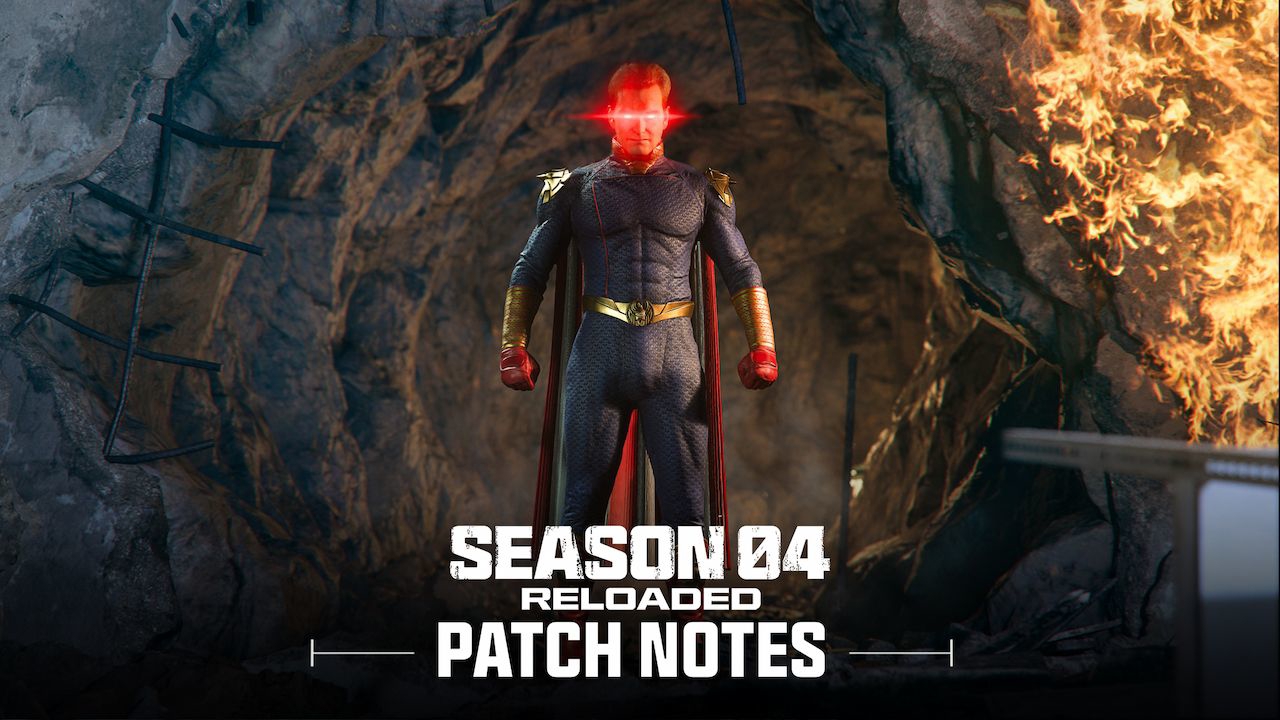 The latest patch notes for Call of Duty: Modern Warfare II & Warzone Season 04 Reloaded have just been released, and players are in for a treat. One of the key focuses of this update is stability. The developers have addressed several known crashes and have prioritized increasing stability across all platforms which means that players can expect a smoother and more reliable gaming experience.
The battle pass introduces a classified sector that players can now access. It contains five unlockable items, including the highly anticipated MX Guardian shotgun. Unlike the traditional battle pass format, all the items in the MX Guardian sector can be unlocked through various challenges. These challenges range from getting operator kills with shotguns in different ways to achieving point-blank kills.
The operators featured in this update are none other than The Boys: Starlight, Homelander, and Black Noir. Each operator comes with their own unique set of abilities and weapons. Starlight offers three tracer weapon blueprints and a finishing move, while Homelander and Black Noir come with their own arsenal of tracer weapon blueprints, finishing moves, and more.
Events in Season 04 Reloaded include The Boys: Diabolical Camo Challenges. Players will have to complete various challenges such as getting operator headshots, kills from behind, longshot kills, and more to unlock a universal camo that can be used on all weapons. Additionally, there are rewards such as weapon charms and player cards to showcase mastery of this event.
Weapon balancing has also been addressed in this update, with a particular focus on accuracy in gunfights. Damage profiles of weapons in Warzone have been adjusted to promote a more balanced gameplay experience, allowing each weapon class to excel in its own way.
In terms of gameplay improvements, the update introduces new attachments, such as the Corvus Torch and Dragon's Breath packed underbarrel shotgun. Additionally, several bug fixes have been implemented to address issues with weapon attachments, audio, social features, and more.
Players can also look forward to the new multiplayer map, Vondel Waterfront, which offers exciting gameplay opportunities and strategic flanking paths. Various playlists are available, including Vondel Waterfront 24/7, Killstreak Confirmed, Deathmatch Domination, Shipment 24/7, and Shoot House 24/7.
Ranked Play in Modern Warfare II has received new restrictions, including the MX Guardian shotgun and The Boys' Temp V Field Upgrades. These superpowers grant players unique abilities in Warzone, adding an extra layer of excitement to the gameplay experience.
Stay tuned to @CODTracker on Twitter for full Call of Duty coverage.
If you're new to Call of Duty Tracker, you should know that we also offer free services such as player statistics, leaderboards, and a cosmetics database. Consider checking us out and let us know on Twitter what you'd like to see next!
Comments