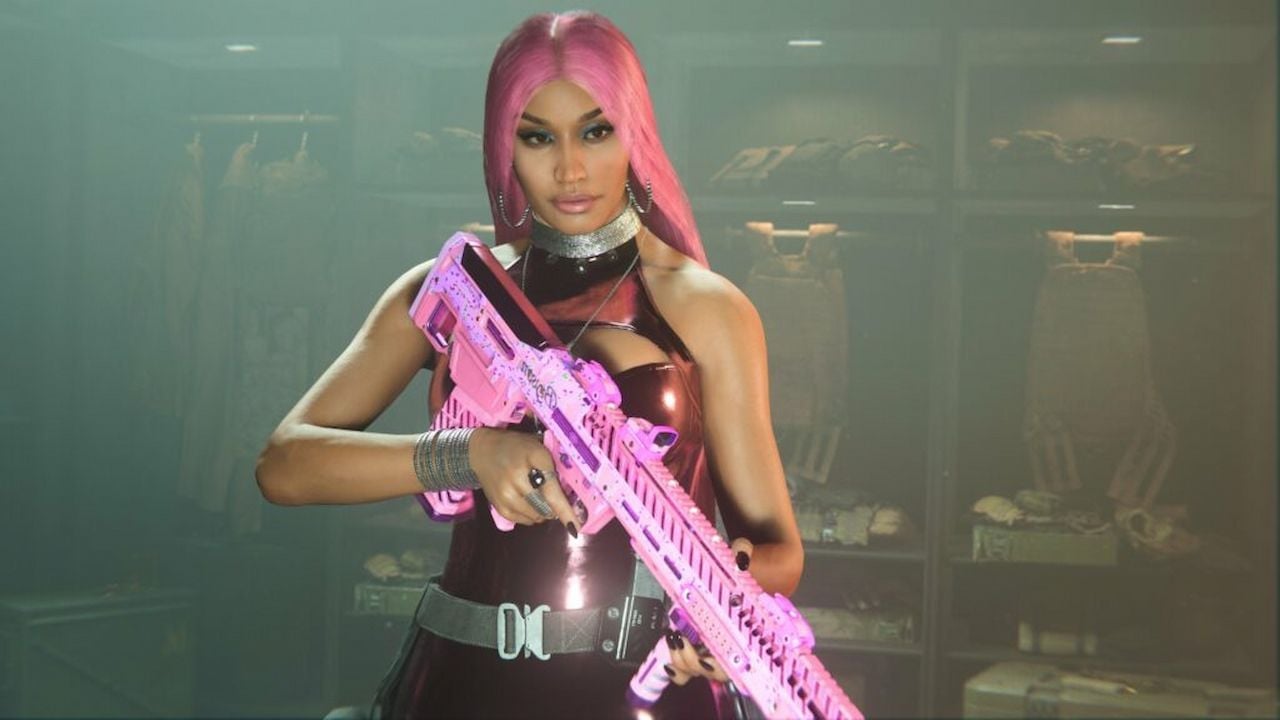 Barbie might have come out in theatres last month, but that doesn't stop the Barbz from sinking their teeth into everything. Famed rapper Nicki Minaj has fans from all over the world who are into a variety of different hobbies and ways to pass the time. If you happen to be a fan of Call of Duty: Warzone and Modern Warfare II, then you'll be happy to know that she'll be joining the roster.
She'll be joining the game as an Operator with her very own items themed to her personality and style. As a result, players will have the opportunity to experience a new loading screen, a new Nicki Whip vehicle skin, and two new The Baddest and Super Freaky weapon blueprints.
The bundle itself will cost players $20 USD or 2,400 Call of Duty Points and is already available in the Call of Duty Store. She is the second rapper to release for the game this year with Snoop Dogg being the first and 21 Savage set to release next. She will also be coming to Modern Warfare III once it launches in September for Xbox Series X|S, PlayStation 5, and PC.
Stay tuned to @CODTracker on Twitter for full Call of Duty coverage.
If you're new to Call of Duty Tracker, you should know that we also offer free services such as player statistics, leaderboards, and a cosmetics database. Consider checking us out and let us know on Twitter what you'd like to see next!
Up Next: When Does Modern Warfare 3 Early Access Beta Release?
Comments