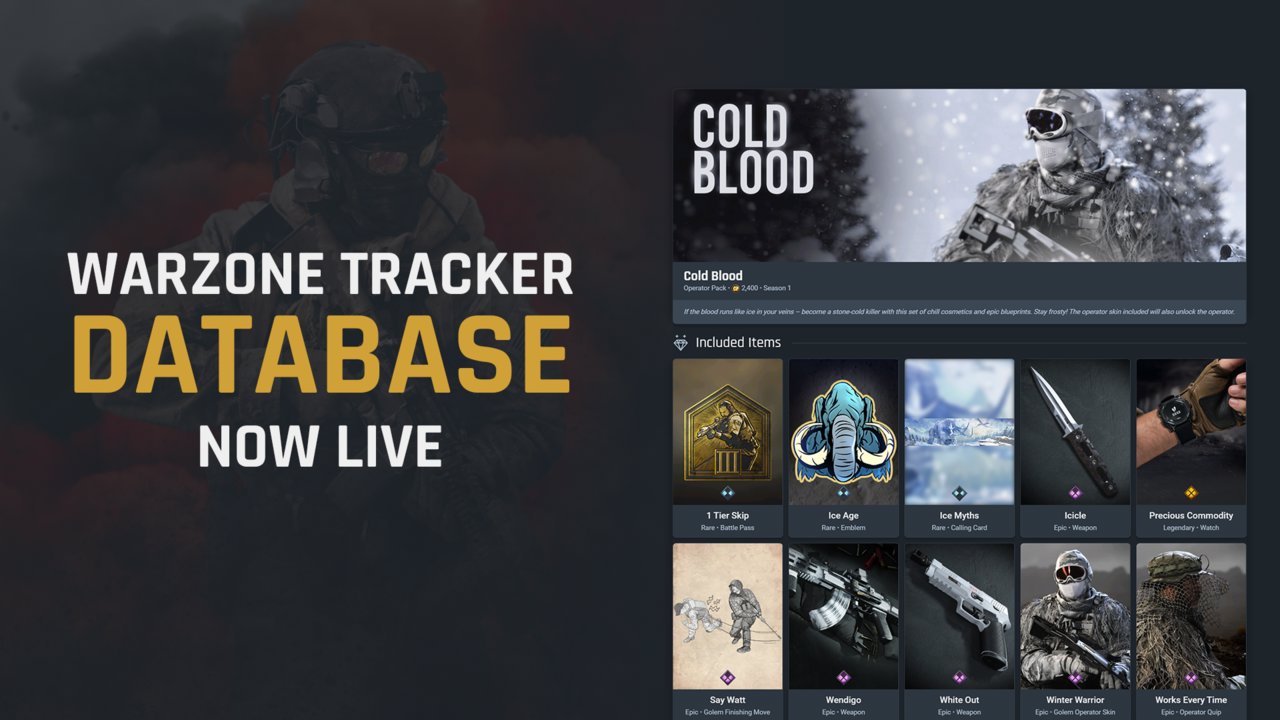 Let's cut to the chase. We are excited to share that Warzone Tracker Database is now live, and it has everything Warzone has to offer, all up to date.
The Warzone Tracker Database is a massive resource for anyone wondering what the game has to offer:
Bundles
Weapons and available blueprints per weapon
Operators and skins
Calling Cards, Emblems, Sprays, Charms... All of it!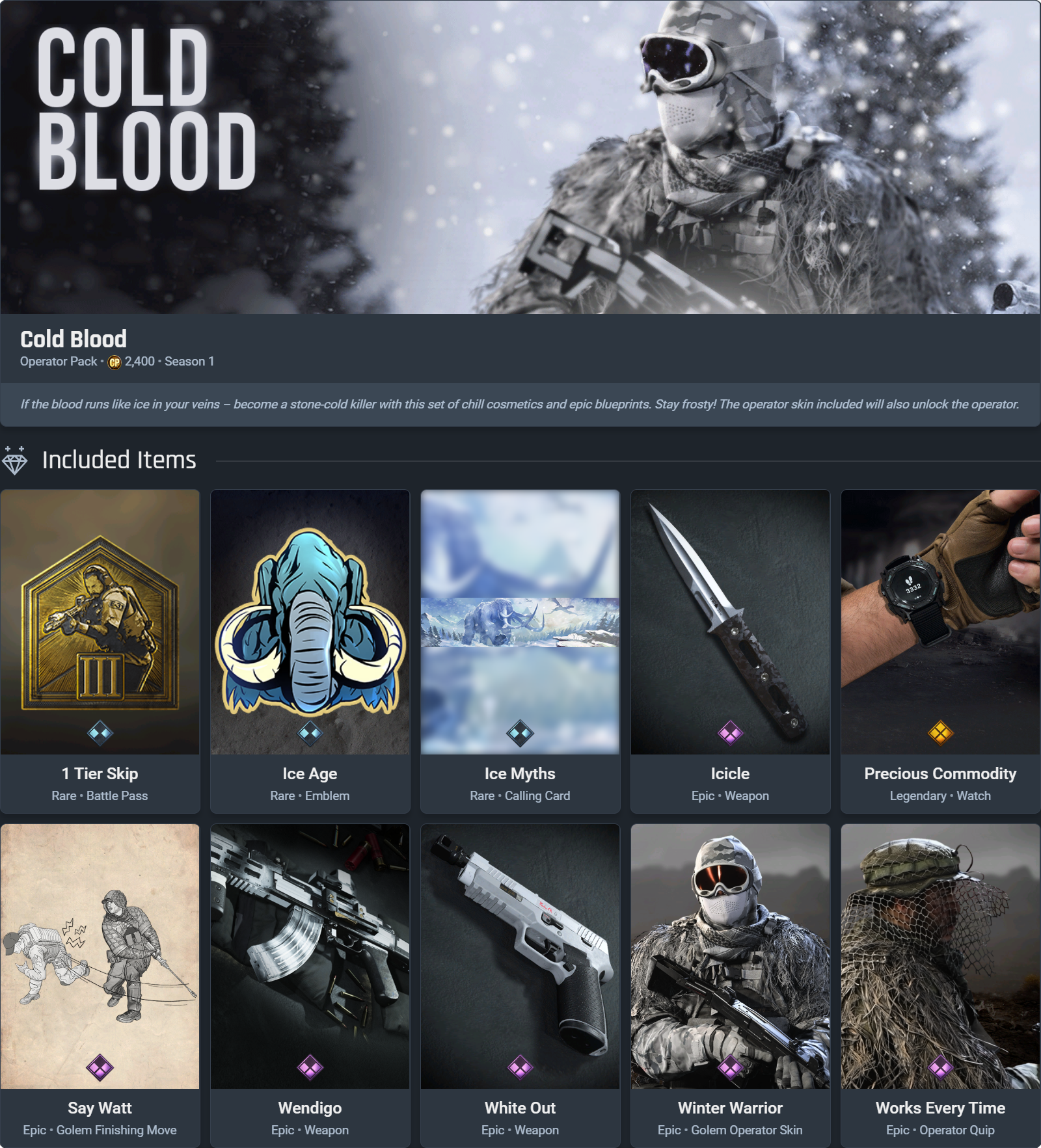 The Database supports various filters in the "Loot" list, including Type, Rarities, and even per Season.
There's now a place for you to look up everything outside of the game. We plan to keep the Database up to date, and we have more cool things planned for it. For example:
Battle Passes: Get a list of all 100 Tiers from each Season's Battle Pass, this data will be displayed on an item's details page, just as the Related Bundles are.
Challenges: Not all Cosmetics are earned through the Store and Battle Pass, we're looking into solutions for displaying detailed information regarding the Challenge(s) required to unlock specific items.
Operators: Ever wondered how many Skins your favorite Operator has? Soon we'll have a dedicated Operators tab, similar to the Weapons tab, which will allow you to find all Skins, Finishing Moves, and Quips for specific Operators.
Stay tuned for more news regarding the Database and everything COD on our COD Tracker Twitter.
Comments