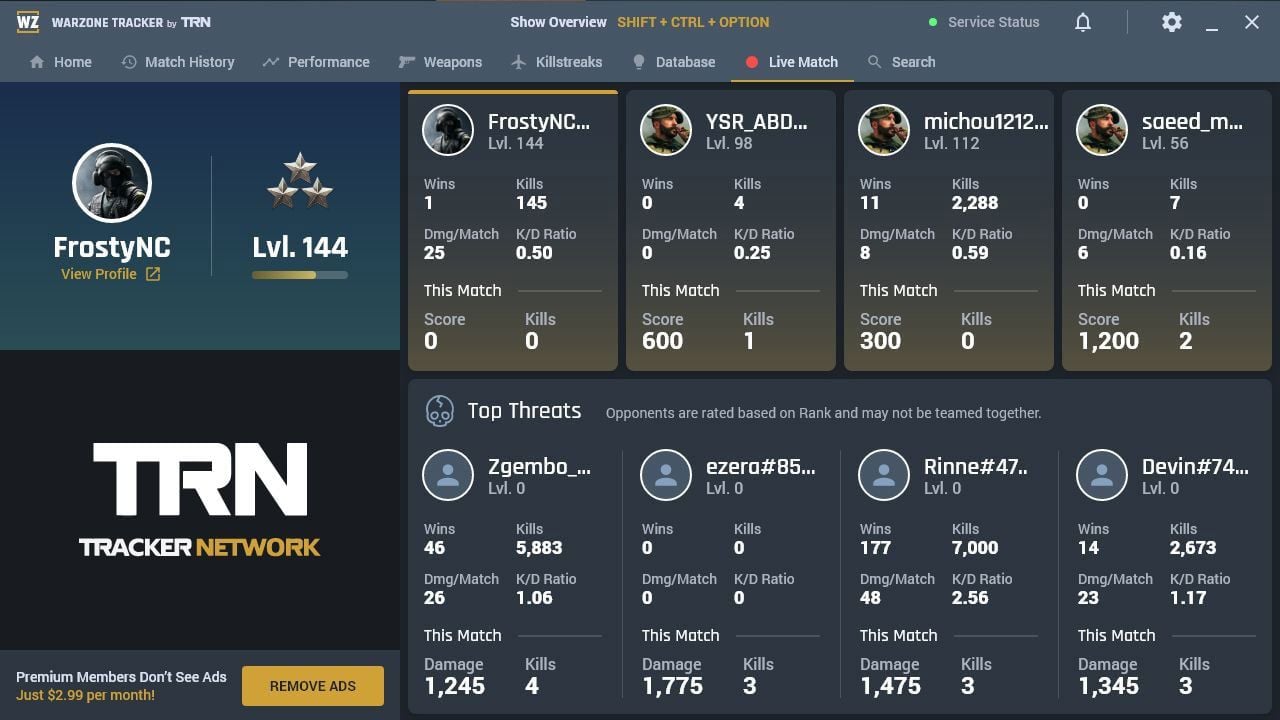 It's here, everyone, as promised. The Warzone Tracker Overlay app on PC is now showing you live match data!
With this update, once we detect a match, you will be able to use the hotkey to show data about your teammates during the match's loading, and we will show you data about top threats in the match.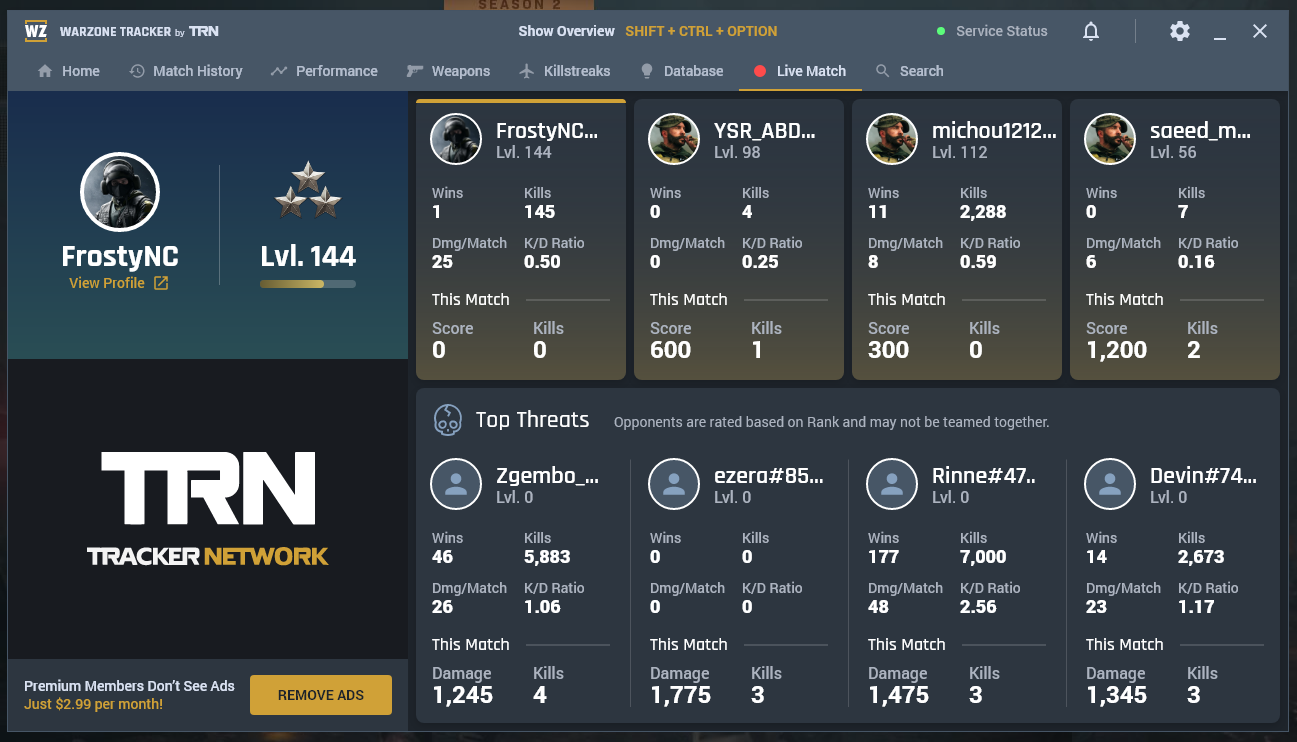 Also, there's a new widget on the screen's left side that will compare your avg score and K/D to your live performance during the match.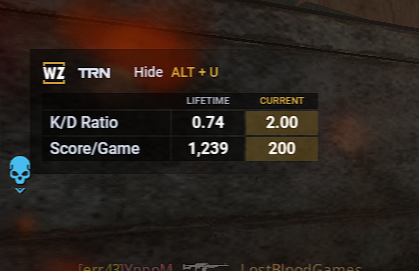 You can download the app for free from this page.
We'd love to hear what you think! You can comment below or talk to us on Twitter as we share all the breaking news about Warzone.
Comments