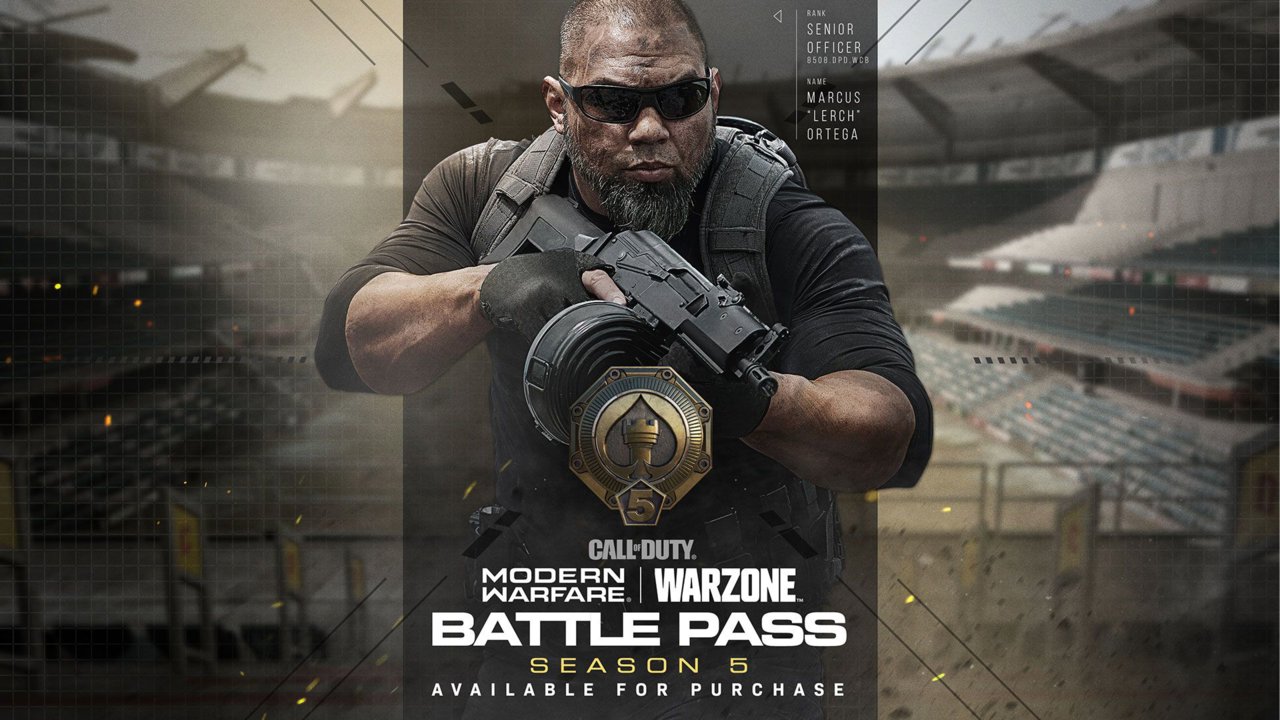 Time to get to work. The Season 5 Battle Pass is available now in Call of Duty: Modern Warfare and Warzone - available now for purchase on all platforms alongside a plethora of new content across all modes!
If you prefer a more interactive, visual representation of the Battle Pass, check out this dedicated page! Otherwise, the following compact list should have everything you're looking for.
Season 5 Battle Pass Tiers and Rewards
There are free unlockable tiers in the Battle Pass system that all players can earn without purchase, just by playing. The free tiers include two new weapons for your Modern Warfare and Warzone arsenal. Unlock access to all 100 Tiers by purchasing the Battle Pass for 1,000 Call of Duty Points. This gives you immediate access to  a full arsenal of customizations in the Battle Pass, starting right at Tier 1.
---
Stay tuned to @CODTracker on Twitter for full Call of Duty coverage, including the latest Modern Warfare and Warzone news. In case you're new here, we also offer Player Stats, Leaderboards, and a Cosmetics Database for the latest titles - check us out!
Comments