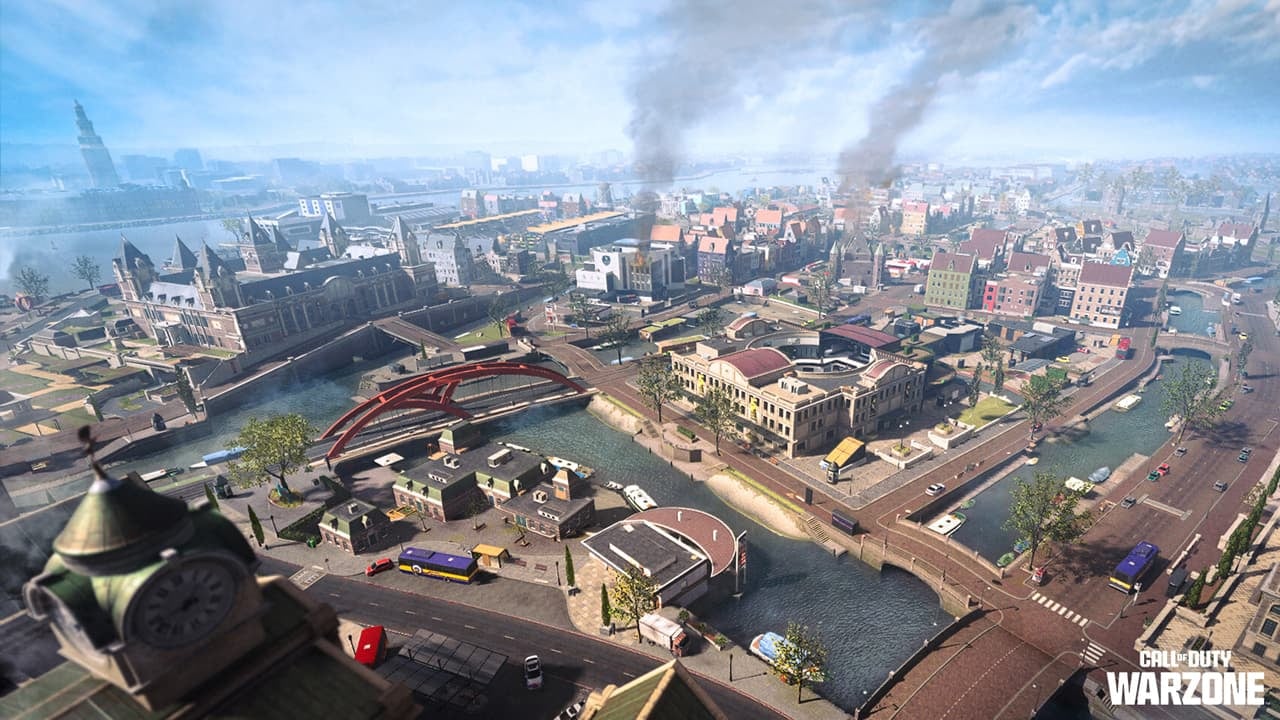 Call of Duty Season 4 is the first full season you'll be able to play the fully ranked mode. Though the ranked play isn't the only new addition coming to Warzone and Modern Warfare II. Season 4 features a brand new Warzone map, six multiplayer maps, a new revive system, an amphibious vehicle, and so much more. Here's what you need to about Modern Warfare II and Call of Duty Warzone Season 4.
What is the New Map in Call of Duty Warzone?  
A recent blog post covered just about everything you can imagine when it comes to Season 4 of Call of Duty. Joining Al Mazrah, Urzikstan, Ashika Island, and Las Almas is the Warzone map Vondel.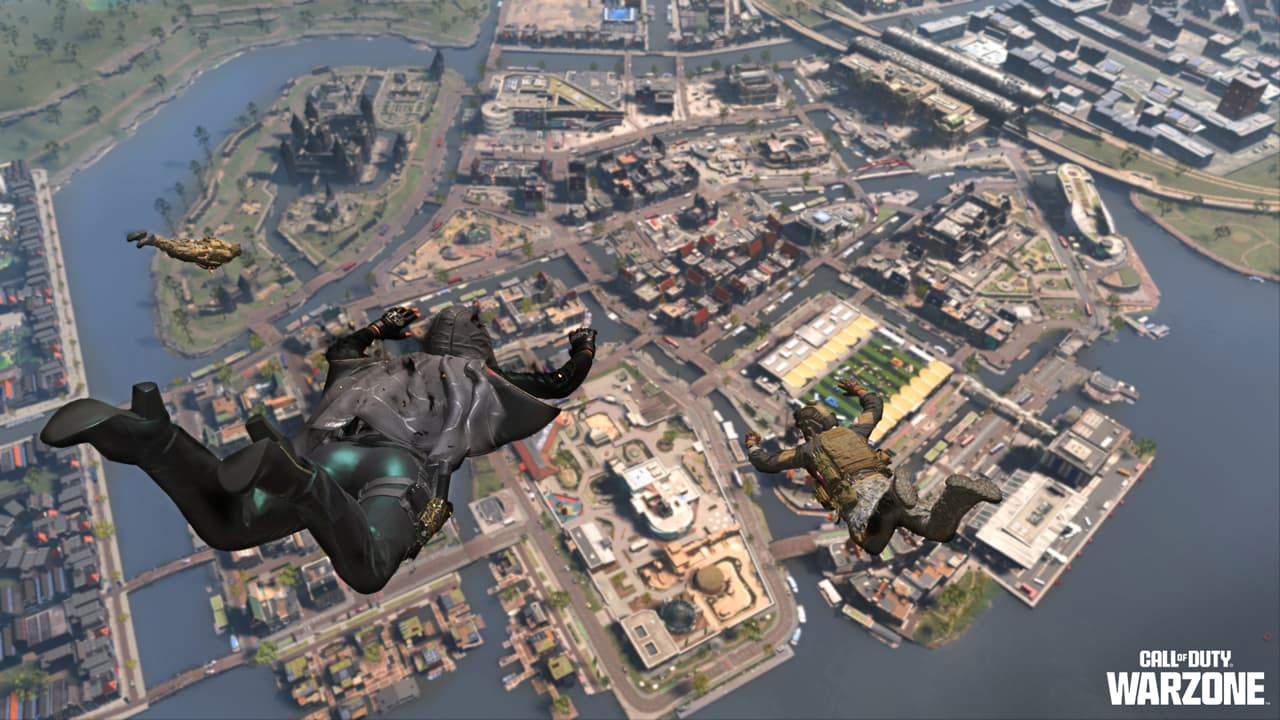 Vondel
Vondel is a medium-sized map where you'll be able to play game modes including Resurgence, DMZ, and Lockdown LTM. These match types will of course run alongside the standard Battle Royale in-Season.
Vondel is between the size of Al Mazrah and Ashika Island. It'll be able to handle up to 18 Operators for DMZ and 72 Operators for Resurgence. You'll find urban neighborhoods and canals, large buildings where you can fully explore for gear, and plenty of vertical structures to perch on top of and parkour through.
The map includes 15 points of interest, such as a medieval Castle, an abandoned Zoo, a Greek Revival–styled City Hall, and a soccer stadium. There are also plenty of homes to explore, alleyways, cafés, and a numerous other locations to run through and post up shop.
One of the most unique aspects of the map is its canal system. Of course, you'll find many various pathways across the map and you'll even be able to use the canal to get around. Operators can dive and drive into the water around Vondel using the new amphibious vehicle.
What Match Types are in Modern Warfare II and Call of Duty Warzone?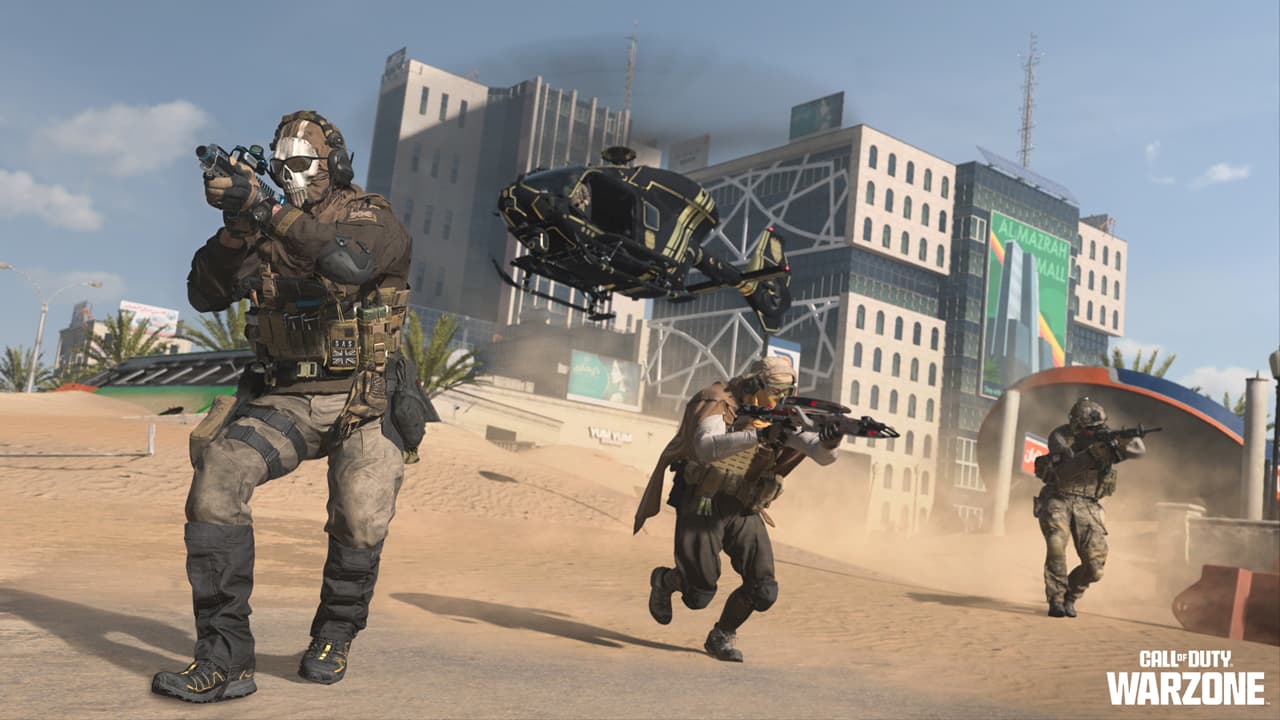 The new match-type Lockdown is joining other matches this season. Inspired by Hardpoint, quads will be responsible for capturing and holding zones around the map rather than being the last squad standing. You'll be able to pick and choose custom loadouts and the match will be at least double the time of a typical Hardpoint game. However, Lockdown is a limited-time mode for Season 4 as it will be part of the launch playlist rotation for Warzone.
Resurgence
Resurgence is returning to Season 4 at launch with the same rules as previous releases. However, in the new season Resurgence modes are set to receive a new Dynamic Timer feature. This timer will automatically adjust a squad's timers if ever one or multiple teammates disconnect from the server. If they rejoin the match, the timers will reset to their normal countdowns.
What is the Vengeance Icon for Modern Warfare II and Call of Duty Warzone?  
The Vengeance Icon is a new item you can pick up during matches. If you drop during a Resurgence match, your teammates will be able to track the person who brought you down. The new core mechanic is an icon that shows the direction an enemy player went after they eliminated a squad member. The icon shows a general direction and not a precise location.
The Vengeance Icon is linked to the Resurgence Timer and lasts as long as it is on your teammate. Therefore, if a teammate is down for 15 seconds, the icon only lasts for 15 seconds. If you kill the person who downed them, five seconds is will be taken off all squadmate Resurgence countdowns in addition to the normal elimination value.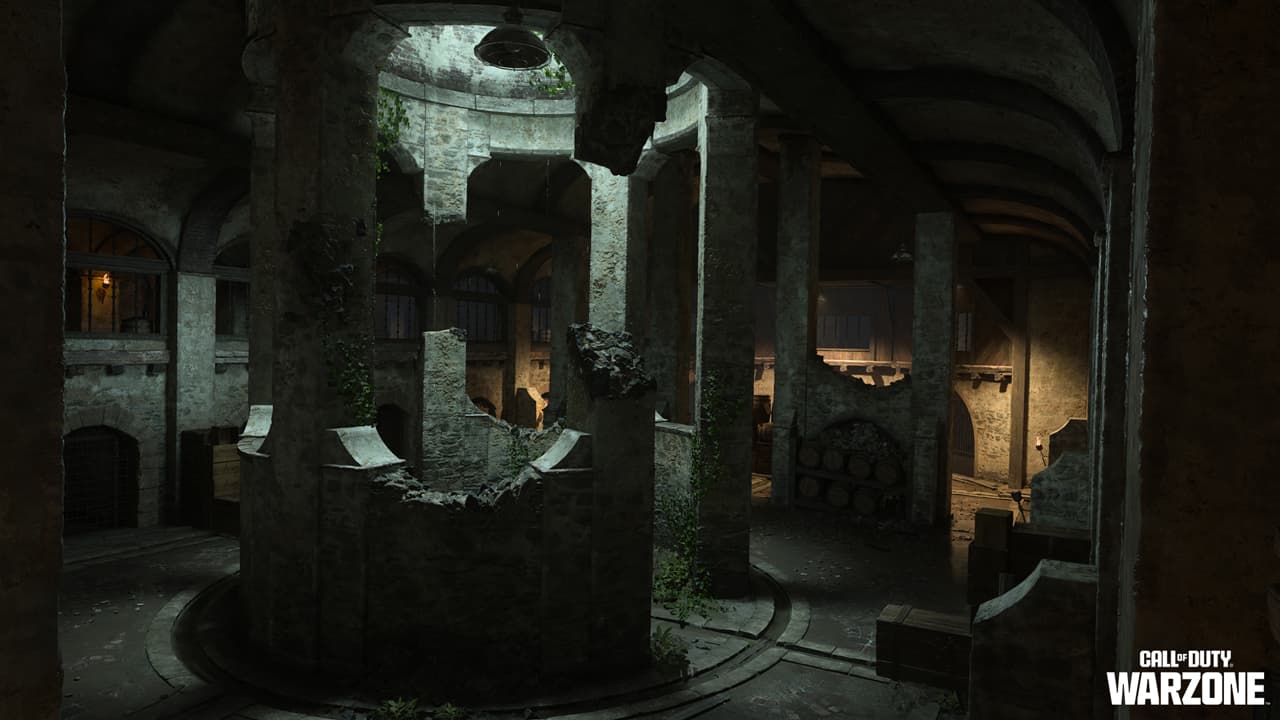 What is the Forward Operating Base in Modern Warfare II and Call of Duty Warzone?
The Forward Operating Base is a brand new central location for all communications and Operator upgrades within DMZ. The menu system allows Operators to complete tasks to earn upgrades they can use across DMZ. These upgrades come in four different categories:
·      Stash: Wallet and Key Stash size increases.
·      Weapons Locker: Insured and contraband armaments and upgrades.
·      Bounty Board: For Exfil, Bartering recipes, and Buy Station discounts.
·      Communications Station: Allowing Urgent Mission access.
All Operator Upgrades within the Forward Operating Base are passive and work when they are unlocked.
Within the Forward Operating Base, you'll unlock Urgent Missions. Missions are a new type of Faction-requested objective that are typically quicker to complete and allow you to earn Faction Reputation, and unlock Story Missions.
Completing Urgent Missions reward you with a tracked Reputation with individual Factions. All of which is found in the Forward Operating Base along with the objectives that allow you to unlock insured slots, the out-of-game Wallet, as well as expanding DMZ elements like the Contraband Stash, Key Stash, and Wallet Capacity.
As a bonus, DMZ allows you to keep your extracted Cash from matches in a Wallet. You'll then have the option to choose to re-infiltrate with a full pocket of Cash, or spend it all at once.
What is the New Faction in Modern Warfare II and Call of Duty Warzone?  
While little is known about the upcoming Faction for Call of Duty, the blog post revealed its name. The Phalanx is a clandestine faction is all we got but more information is expected during the Infinity Ward DMZ Community Update on June 9.
Game Updates, Vehicles, Match Types, and More
As for general changes and updates to Call of Duty, you'll notice a lot of new mechanics and features when you drop into matches.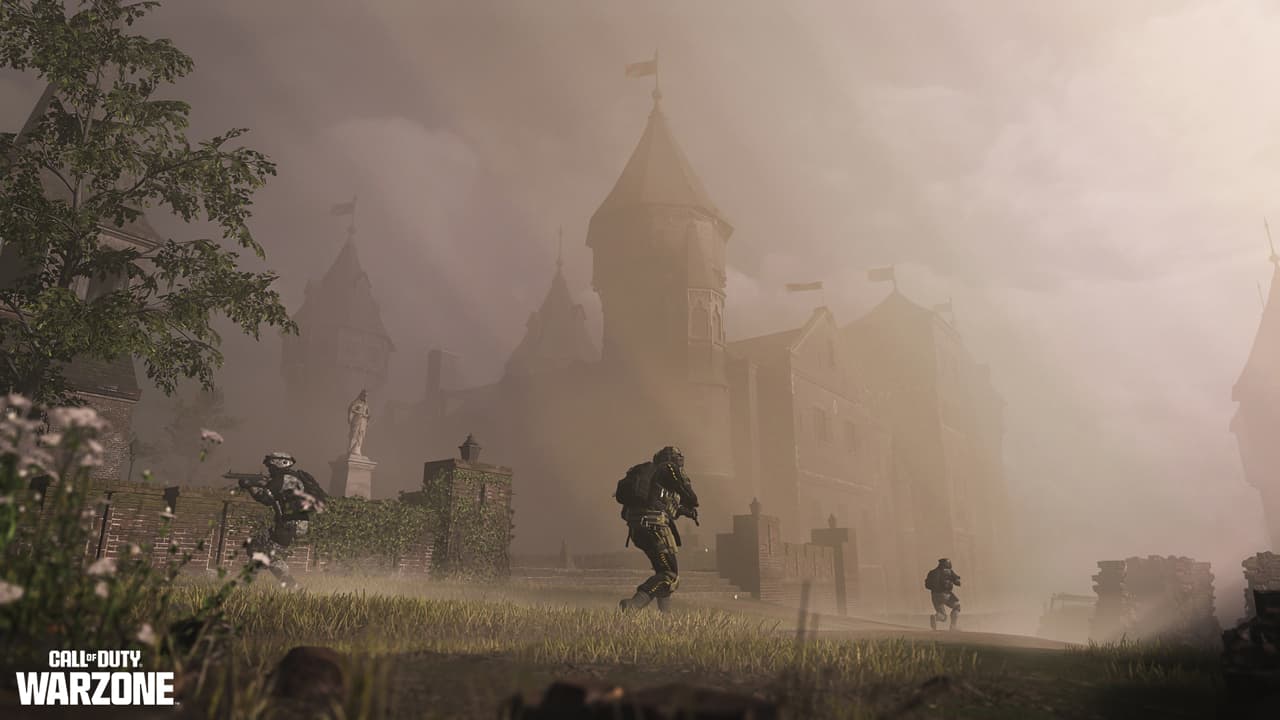 Dynamic Fog
A graphical enhancement comes in the form of dynamic fog. The map Vondel will feature the updated fog mechanics that make it more difficult to see through.
The Tactical Amphibious Vehicle (TAV)
A four-passenger vehicle known as the Tactical Amphibious Vehicle, or TAV, can be found on Vondel. As an amphibious vehicle, it is capable of traversing both land and water.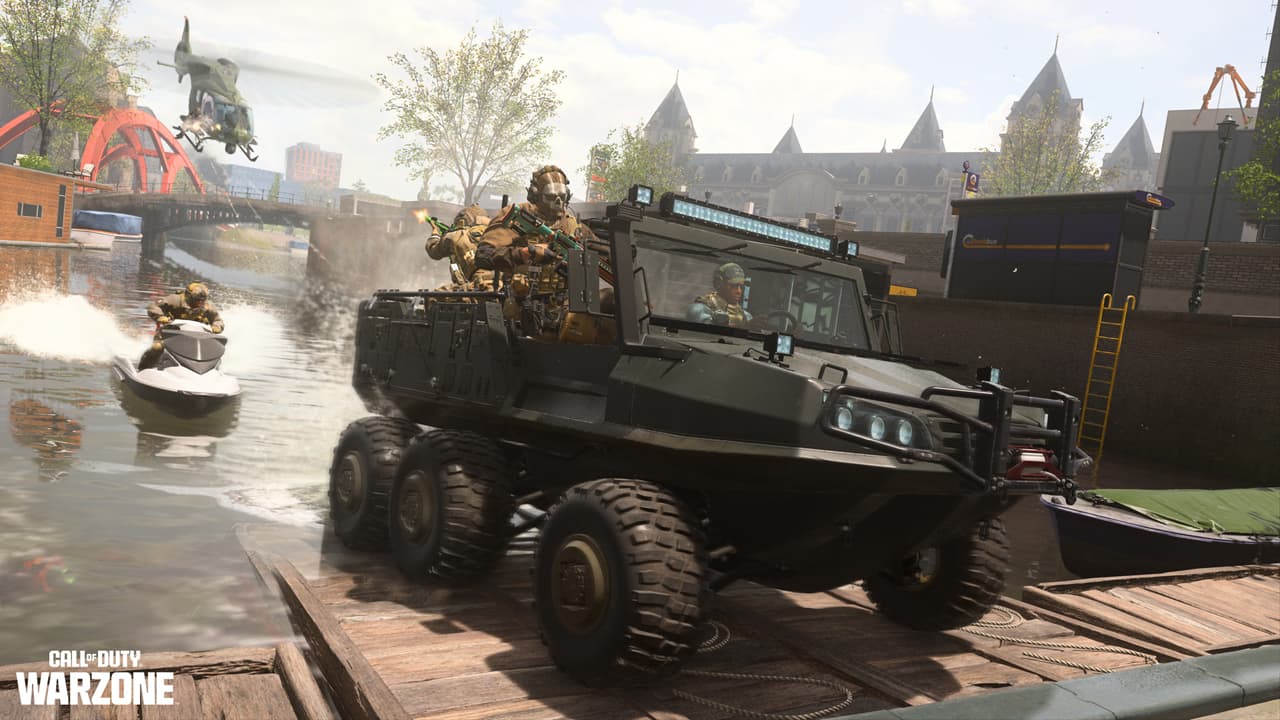 Taxicabs on the Canals (Assault on Vondel Event)
Like Al Mazrah, Vondel has a train station, but given the smoldering wreckage on the tracks and the extensive canal network, there needs to be another way to get around the city on a self-piloted vehicle…
Enter the Taxicab, an autonomous boat accessible as part of the Assault on Vondel Event (detailed in the General Overview section of this blog). Planned to be deployed after Stage I of the Assault on Vondel is completed, these auto-piloted boats move around the canals on set routes, with Operators also able to "speed them up" should their leisurely pace be too slow for active firefights.
Favorite Supply Box (Assault of Vondel Event Unlock)
Formerly known as the "Personal Supply Box" in the original Call of Duty®: Warzone™, the Favorite Supply Box is a rare container that, when opened, unlocks your favorite weaponry and deposits it out for you to quickly gather and utilize.
Each Operator's Favorite Supply Box contents will be different in theory, as the Box pulls the Primary and Secondary Weapons from the Favorite Loadout you choose, along with ammo and an Armor Plate. To choose a Favorite Loadout, simply go to the Weapons section of the Warzone menu before your match begins, hover over a Custom Loadout, then select "Set to Favorite." You'll know it works when there is a star icon next to the Loadout. By default, your first Custom Loadout is your Favorite Loadout.
Remember, this Supply Box is rare within Vondel, so when you find one, open it quickly to get your favorite weapons before an enemy player gets the opportunity to secure theirs!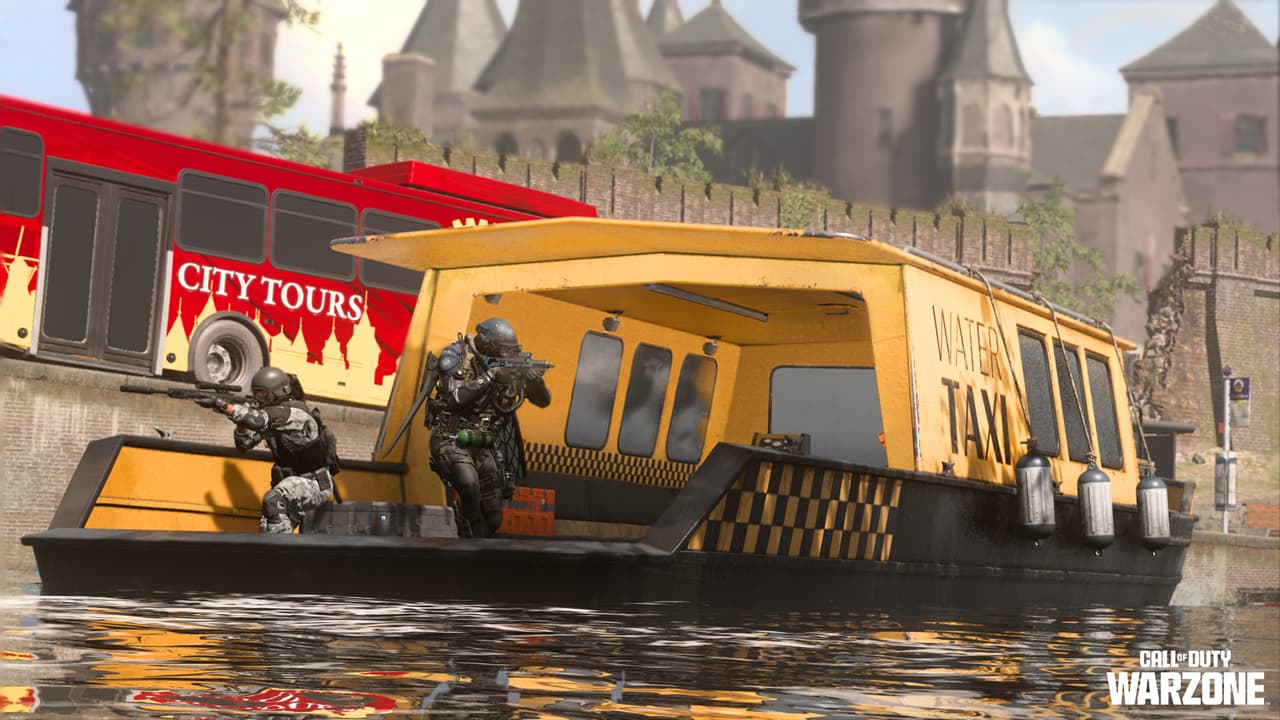 Reinforcement Flare (Assault of Vondel Event Unlock)
This Field Upgrade can be an absolute game-changer in Battle Royale matches, as its purpose is for reinforcing your squad via squadmate redeployment.
After being purchased at a Buy Station or found via scavenging, the Reinforcement Flare can be placed to signal the return of a random squadmate. This is a little like a "Buy Station Redeployment" but without the ability to choose who gets revived.
A high-risk, high-reward option — due to the signal flare in the sky exposing you to your adversaries — consider this Field Upgrade as an option for that end-game Loadout.
New Public Event: High Stakes
In addition to other Public Events that are present in Battle Royale and Resurgence matches, Vondel will launch with a new Public Event: High Stakes.
When it starts, several Loadout-sized crates will drop from the sky. Capturing them grants Double Weapon and Player XP for the duration of the match. And if you're wondering if this bonus stacks with Double XP Tokens or Double XP Events
Yes — an Operator who already has Double XP active will gain QUADRUPLE XP if they or a squadmate secure this package.
An absolute boon for those looking to rank up quickly, prepare to double down when these crates fall from the sky.
Al Mazrah Sandstorm Subsides
Al Mazrah no longer has a sandstorm buffeting Operators and Combatants, but the damage to downtown is already done.
Al Mazrah City now has several sand banks to climb upon, which offer new and creative ways to approach some of the city's prominent buildings. Specifically, expect a massive sand dune up the side of the TV tower, the Embassy, and the "Highrise" building. The dunes also piled up across some roadways, including covering parts of the highway system, and nearly flooded entire small structures in the main downtown area.
There is also some partial destruction that will offer new approaches to maneuvering in, within, and out of the city.
More details on Al Mazrah updates will be provided in the Patch Notes next week.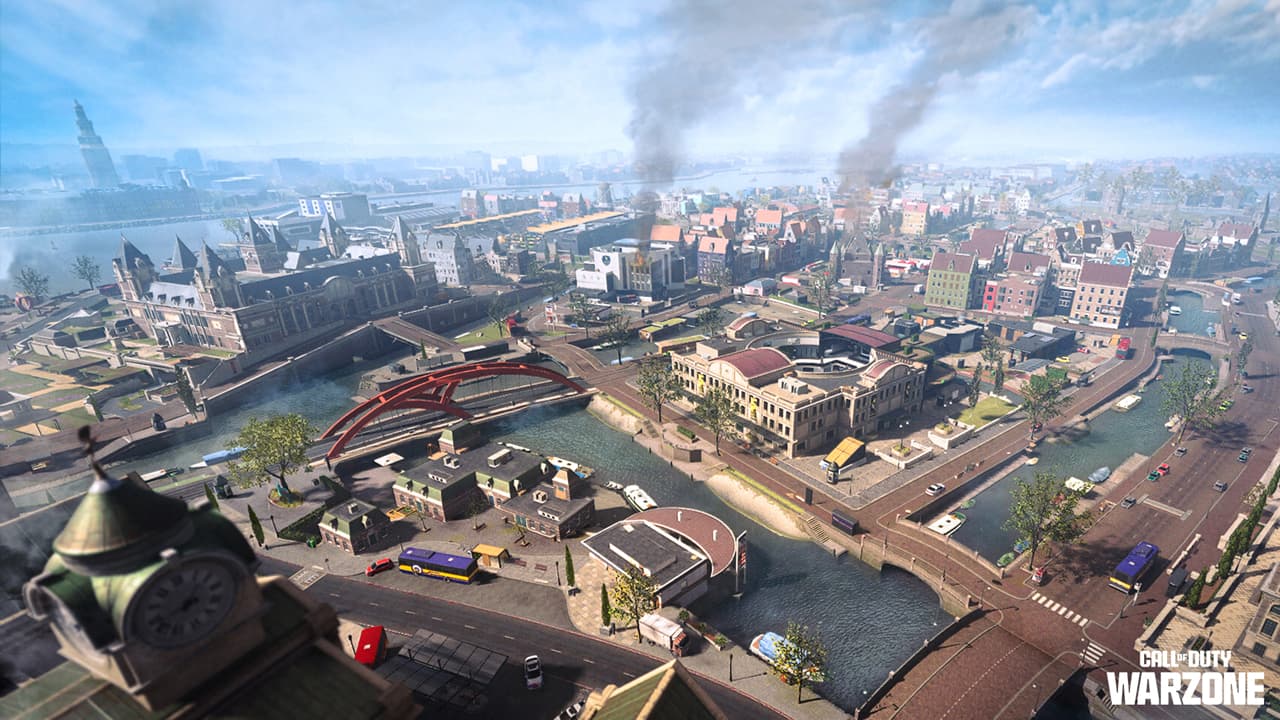 More at Mid-Season: Vondel Battle Royale, Gulag
There's no need to wait for Season 04 Reloaded, especially as you'll want to be on Vondel at launch to learn all of its secrets.
However, Traditional Battle Royale fans should know that this main mode will be available on Vondel starting at Season 04 Reloaded. This includes a brand-new subterranean Gulag for Vondel, hidden deep within the more medieval parts of town.
Mid-season is also when the return of the Occupation Scan Public Event and a new quest for [[REDACTED]] involving [[REDACTED]] will be available.
Modern Warfare II Overview
Here is what you'll find in Season for of Modern Warfare II.
Multiplayer Maps
Alongside the larger Battle-Royale map, you'll be able to explore seven new multiplayer maps. Six of which will be playable at launch with the seventh coming later. The maps are:
Showdown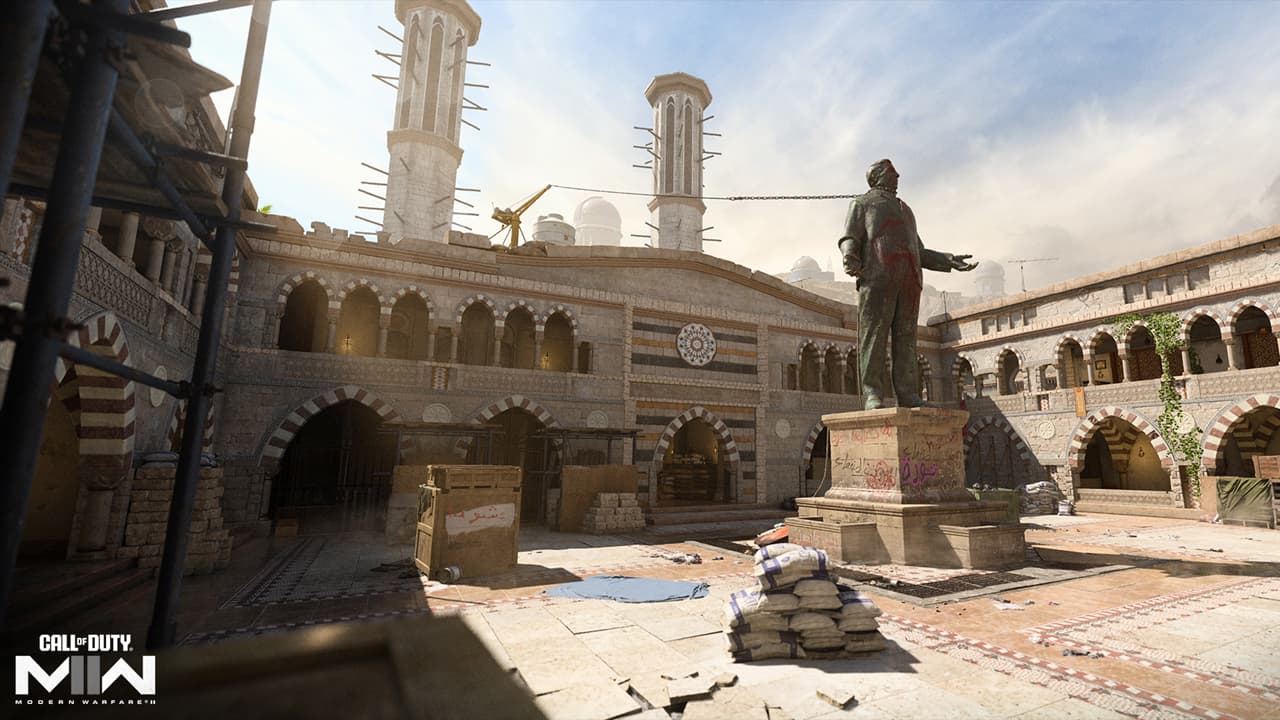 This map is originally from Call of Duty® 4: Modern Warfare® and is currently present in the Ahkdar Village area of Al Mazrah.
Now, as part of Season 04, this iconic map drops into Modern Warfare II at Season 04's launch. It's a great place to practice for those hot drops . . . or just drop airstrikes and helicopter Killstreaks with Gold weapons just like old times.
More intel on Showdown is to come before launch, but just know that it is exactly how you recall it with a few modern changes. Namely, some mantling/mounting spots and set pieces that bring it into Al Mazrah. Stick to the perimeter for "safety," or go right down into the courtyard to potentially face the opposition head-on.
Kunstenaar District (Core Map, Launch)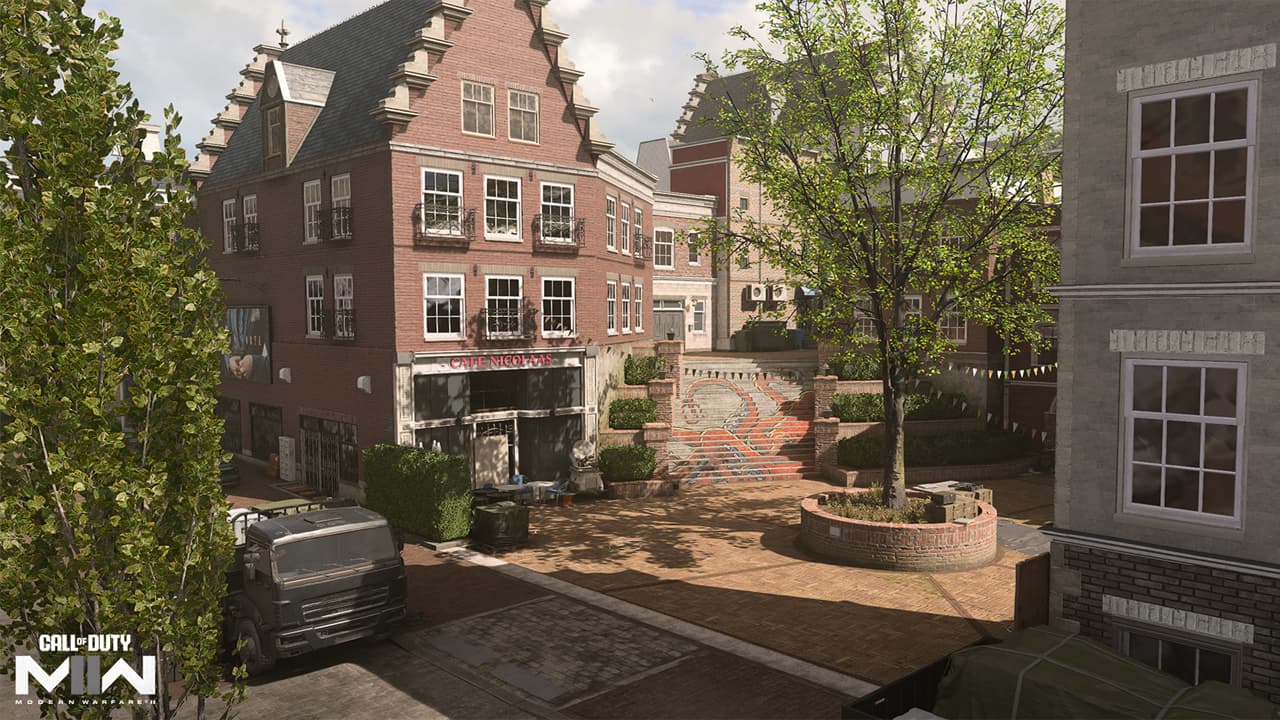 Located west of the Museum in Vondel, the Kunstenaar District (translation: Arts District) features a row of town houses, boutique shops, a central plaza, and a swimmable canal along its west flank.
Check out the street art throughout the map as you battle along its classic three-lane design. Use the Shadow Company trucks and other vehicles for cover as you move up the main roads, and race across the map's scattered interior locations to quickly change from lane to lane.
Mercado (Gunfight Map, Launch)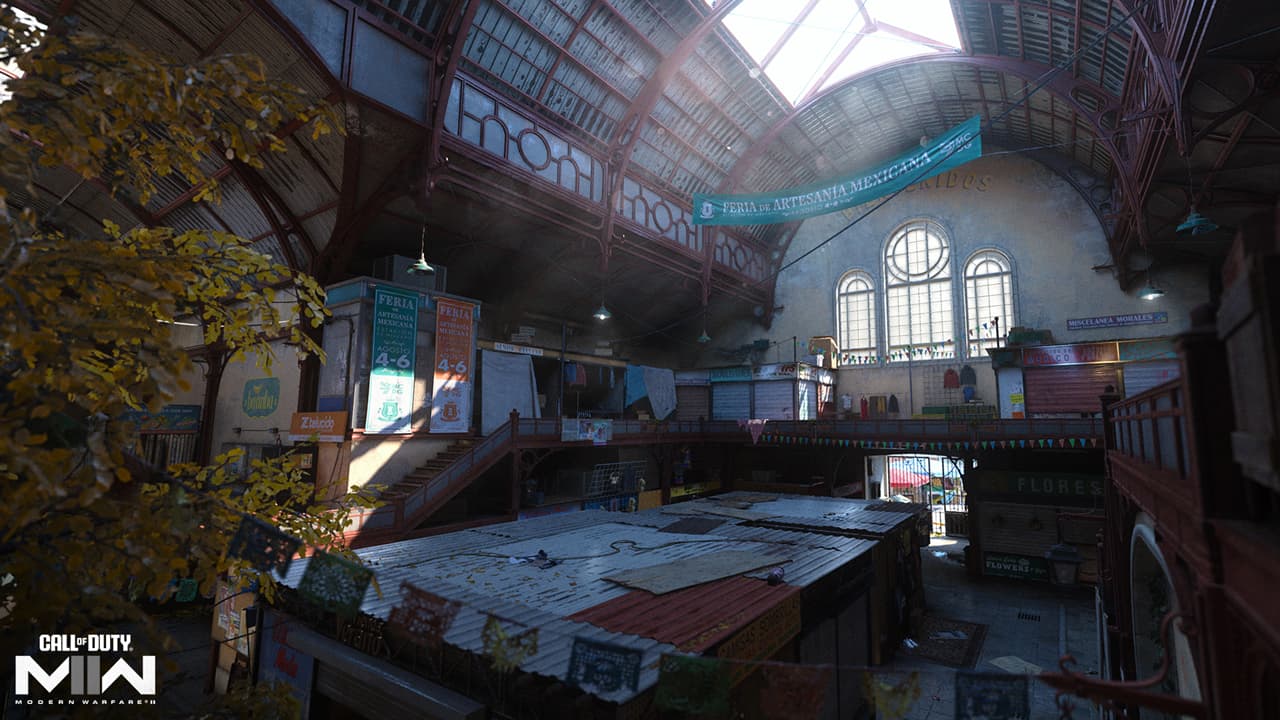 The Mercado is a section of Las Almas cleared out for Gunfight and Face Off battles. Combat within this large, covered structure will be frenetic on multiple levels, so get ready to stay close to your duo or trio, get in, and get out.
Penthouse (Gunfight Map, Launch)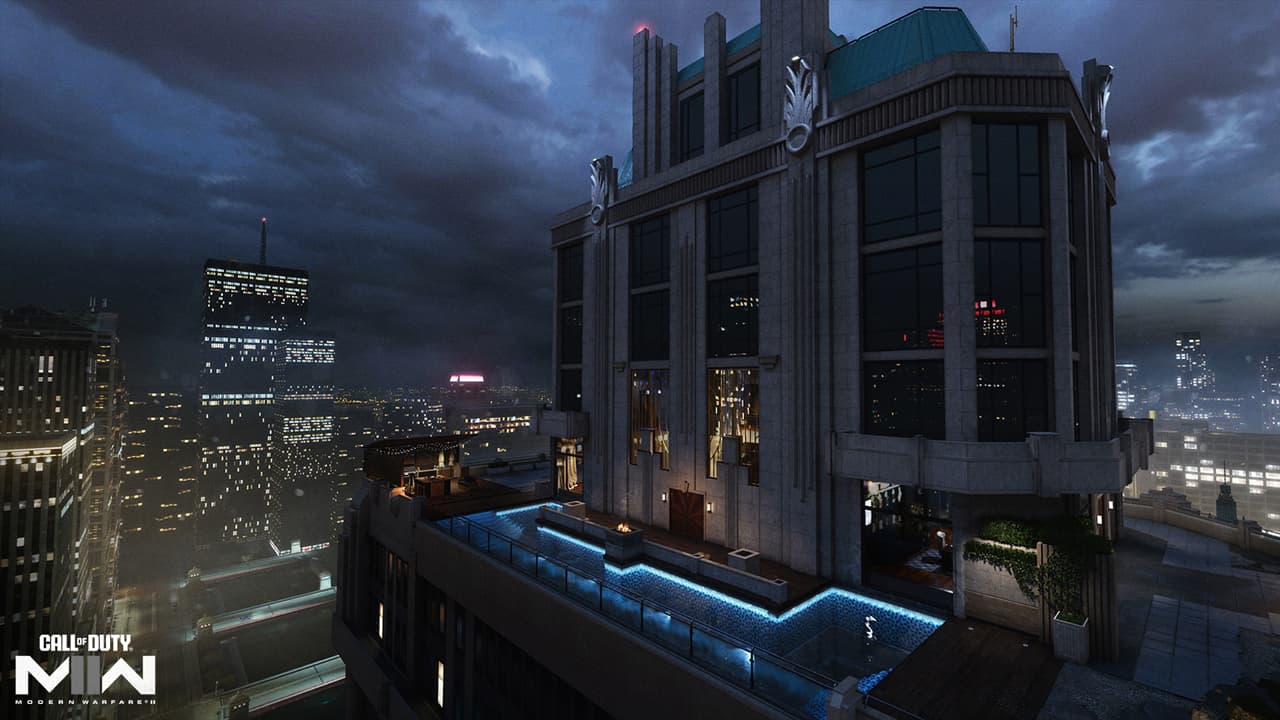 Time to take Gunfights all the way up to the top. The Penthouse, situated in the heart of Chicago, features a lap pool, an outdoor firepit, and a tight-angled modern interior. Just don't stare at the Chicago skyline for too long, lest you get hit with a Finishing Move.
Mawizeh Marshlands (Battle Map, Launch)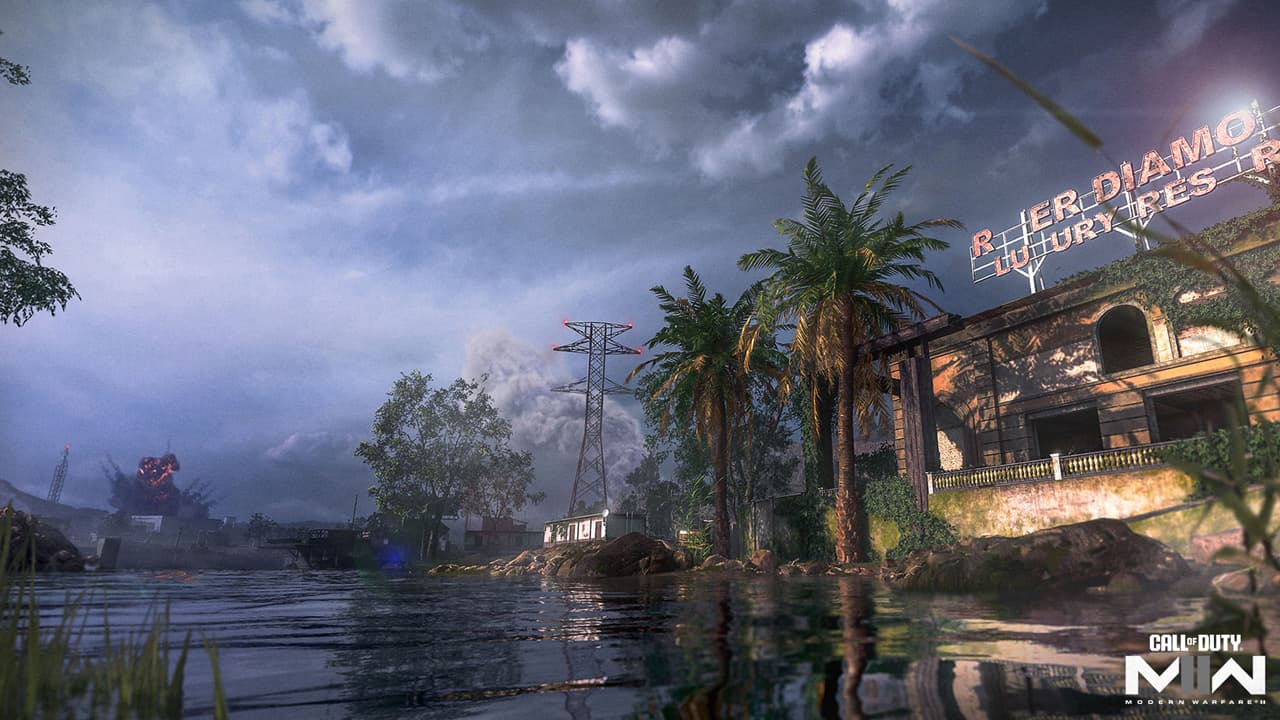 Mawizeh Marshlands is from the region of the Al Mazrah map containing the infamous River Diamond Luxury Resort . . . or what's left of it.
Get comfortable around this area with boots on the ground and in vehicular combat, and you'll be more than prepared to take down the opposition in any game mode that occurs in this area, from the shallow, murky waters of the flooded swimming pool to the luxury resort under construction.
Ahkdar Village (Battle Map, Launch)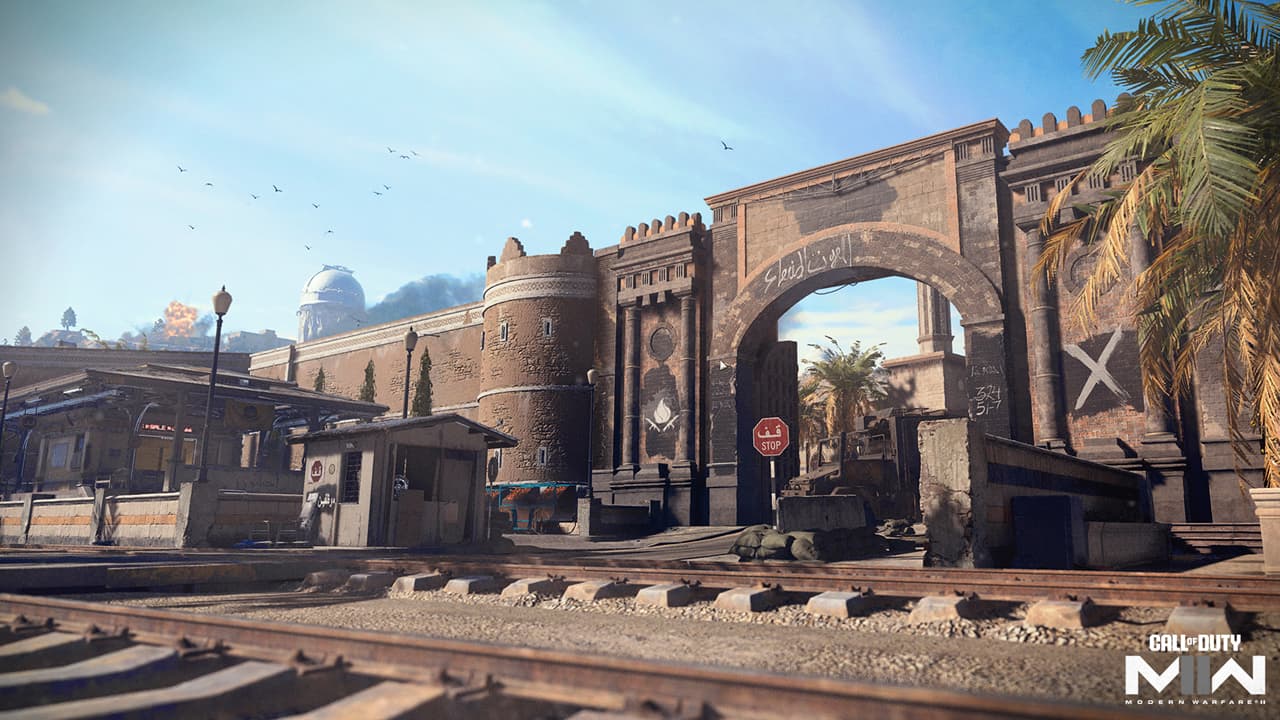 Similar to Mawizeh Marshlands, this Battle Map is a subsection of Al Mazrah — specifically, this map is the footprint of the fortified Ahkdar Village.
Action is mostly contained in the village (where Showdown is also located), and its most notable boarders are the railroad to the south and the stepped farms and base of the mountain to the north. Vehicular combat may be frequent within the city walls, although infantry can take to the battlements, rooftops, and alleyways to counter them.
Both of these maps are incredible ways to learn these specific sections for Warzone Battle Royale matches – from parkour paths and secrets to lines of sight and vehicle routes – so consider dropping into a Ground War or Invasion to gain some valuable intel.
Search & Destroy, Prisoner Rescue to Expand to 12v12 in New Playlists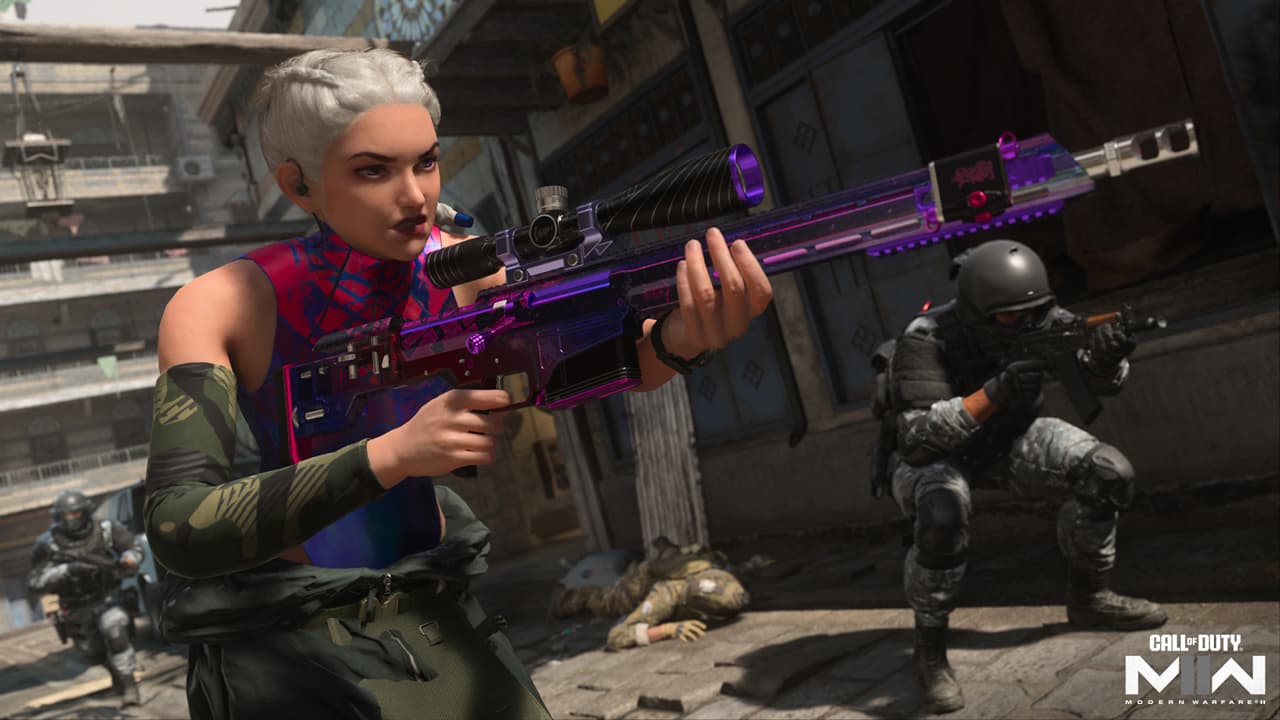 Those who recently played Modern Warfare II may have enjoyed the "10v10 Mosh Pit" Playlist, a collection of respawn game modes with increased lobby counts. Additionally, we know there is a large Search & Destroy and Prisoner Rescue community, with some wanting a bit more of a frenetic vibe and larger squad counts.
As part of regular Playlist updates, Modern Warfare II will introduce 12v12 Search & Destroy as well as a 12v12 Prisoner Rescue mode. These single-life game modes may be even more intense with double the players in the lobby…  Just remember to keep that trash talk respectful when you hit that clutch 1v7 moment.
The 6v6 versions of these experiences will still be available in Quick Play, but expect there to be Featured 12v12 Playlists of these modes during Season 04.
More at Mid-Season, Including RAID Finale
The last RAID episode for Special Ops will be released as part of Season 04 Reloaded. Prepare your trio for the exciting conclusion to the RAID series before [[REDACTED]]; complete Episode 04 also unlocks new skin for Farah.
As previously mentioned, expect the Vondel Waterfront Core Multiplayer map, as well as additional updates to come as part of Season 04 Reloaded.
New Weapons, Operators, and Ranked Season Details for Modern Warfare II
The Assault on Vondel Begins at Launch. Complete challenges to unlock new items not just for yourself, but also for the entire community, including a new melee weapon: the Tonfa.
New Weapons. In addition to the Tonfa, ready yourself with the Tempus Razorback Assault Rifle and ISO 45 SMG, both available for free in the Battlepass.
New Operators, Including Nikto. The masked ex-cover agent returns with a vengeance. Other Operators include a total badass working for SpecGru and [[REDACTED]].
Multiplayer and Warzone Ranked Season 04. Additional intel, including the Rewards for playing either Ranked mode.
Prestige Levels Continue, New Challenges Available. Reach Level 850 to unlock a special Weapon Blueprint.
Prepare for the Assault on Vondel Event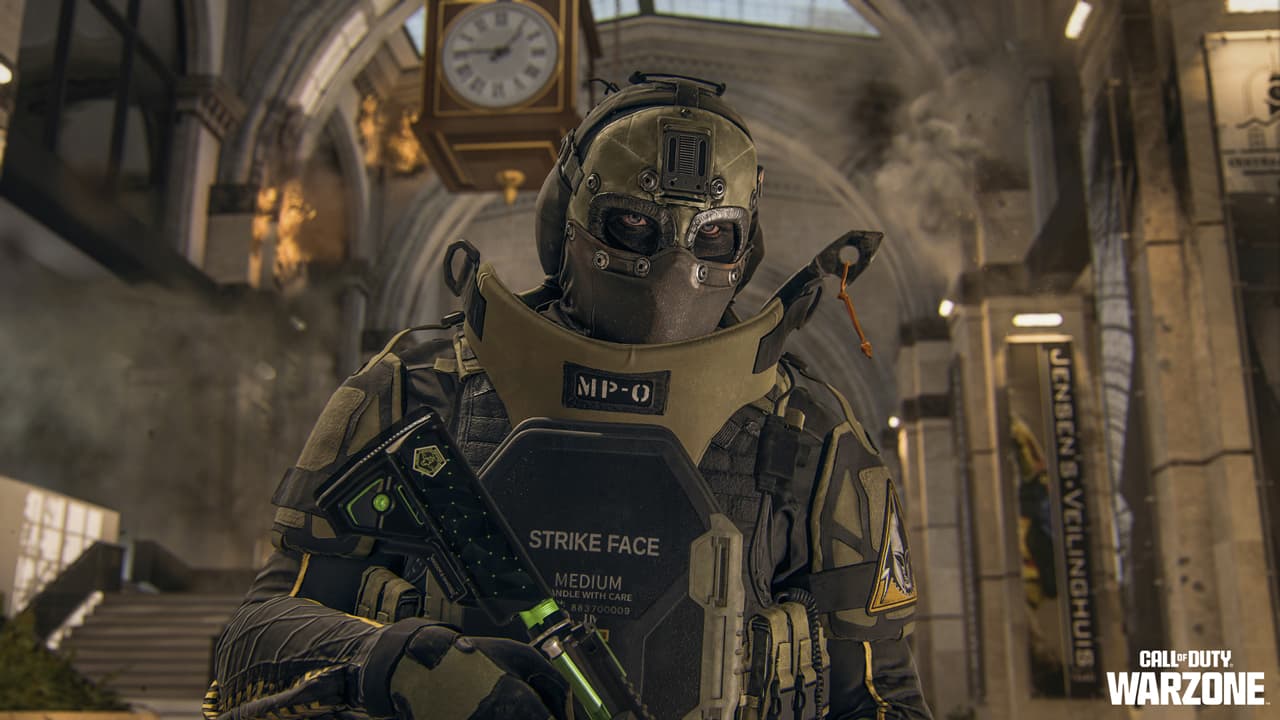 Nikto has arrived, and he's brought company.
This deep-cover agent is taking over Vondel with his cloaked army of mercenaries; as an Operator, your mission is to fight back against Nikto's clandestine army and reclaim the city in the Assault on Vondel Launch Event.
The Assault on Vondel Launch Event is planned to begin on Season 04 launch day (June 14) and last until July 7.
You can do your part by completing challenges, which will give you medals for personal unlock rewards as well as contributing to the grand community medal count total.
Once a predetermined number of medals are earned, features such as the Taxi Boats & Tramways, Reinforcement Flare Field Upgrade, the Favorite Supply Box (detailed above in the Warzone section of this blog), and the new rough-hitting Tonfa melee weapon will be unlocked for all Operators to take advantage of.
Five New Operators
You'll be able to play as Nikto and five other Operators.
Nikto (Launch – Battle Pass)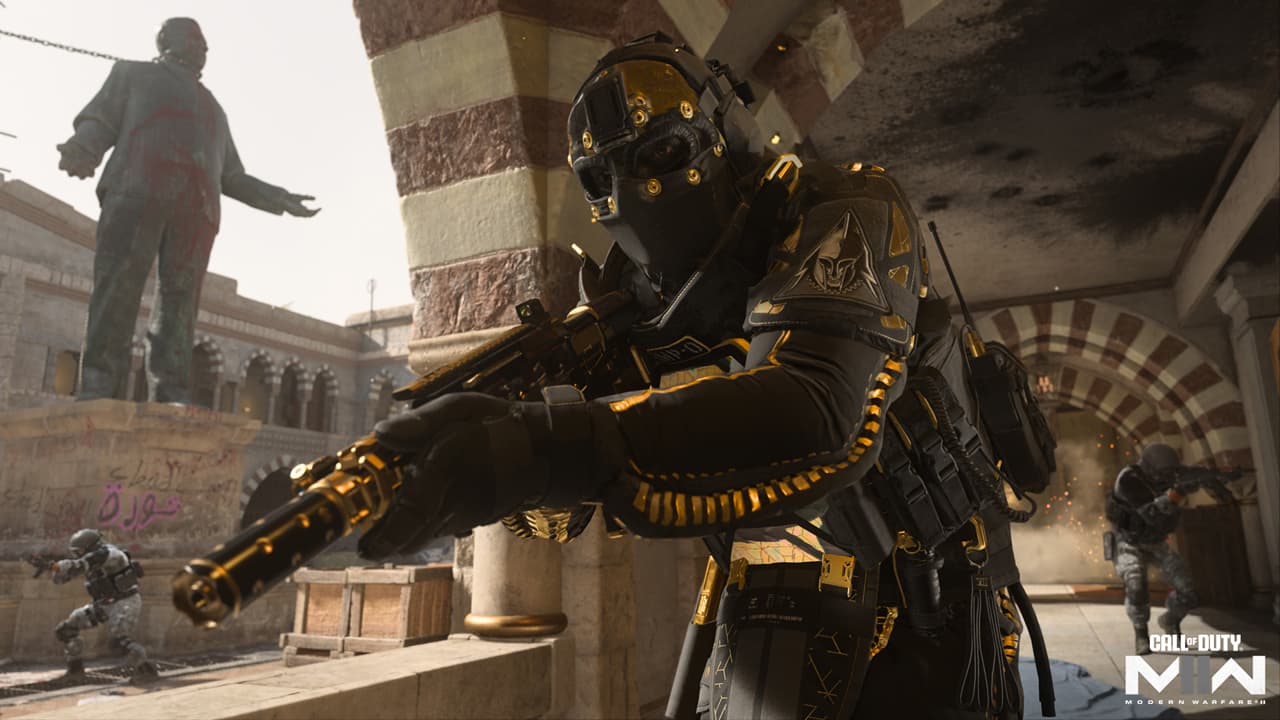 The former FSB deep-cover agent was first spotted in Modern Warfare® (2019), using his menacing signature black mask to cover the disfiguration of his face caused by Mr. Z. A methodical and calculated soldier, Nikto is a natural-born leader who appears to fear nothing, with next to no gaps in his skill set as the ultimate soldier of fortune.
He worked with the CIA to hunt Victor Zakhaev in Verdansk, but since October 2022, he's been AWOL… Until Season 04.
Now in Modern Warfare II, he leads a new special forces group that is taking over Vondel. Whether he is the leader of this group is unknown, but one thing is for certain: He will stop at nothing to ensure the city is his to rule.
Io (Launch – BlackCell)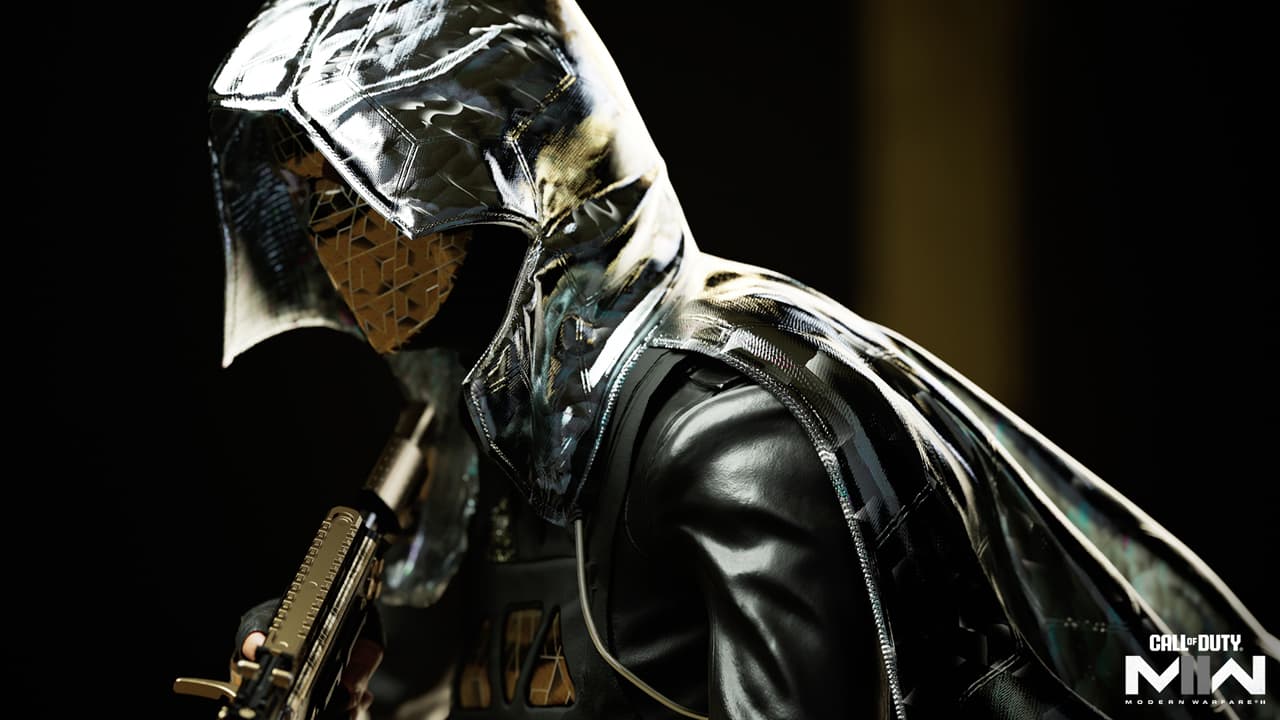 Biographical intel for this Operator has been [[REDACTED]].
Ana Vega (Launch Window – Bundle)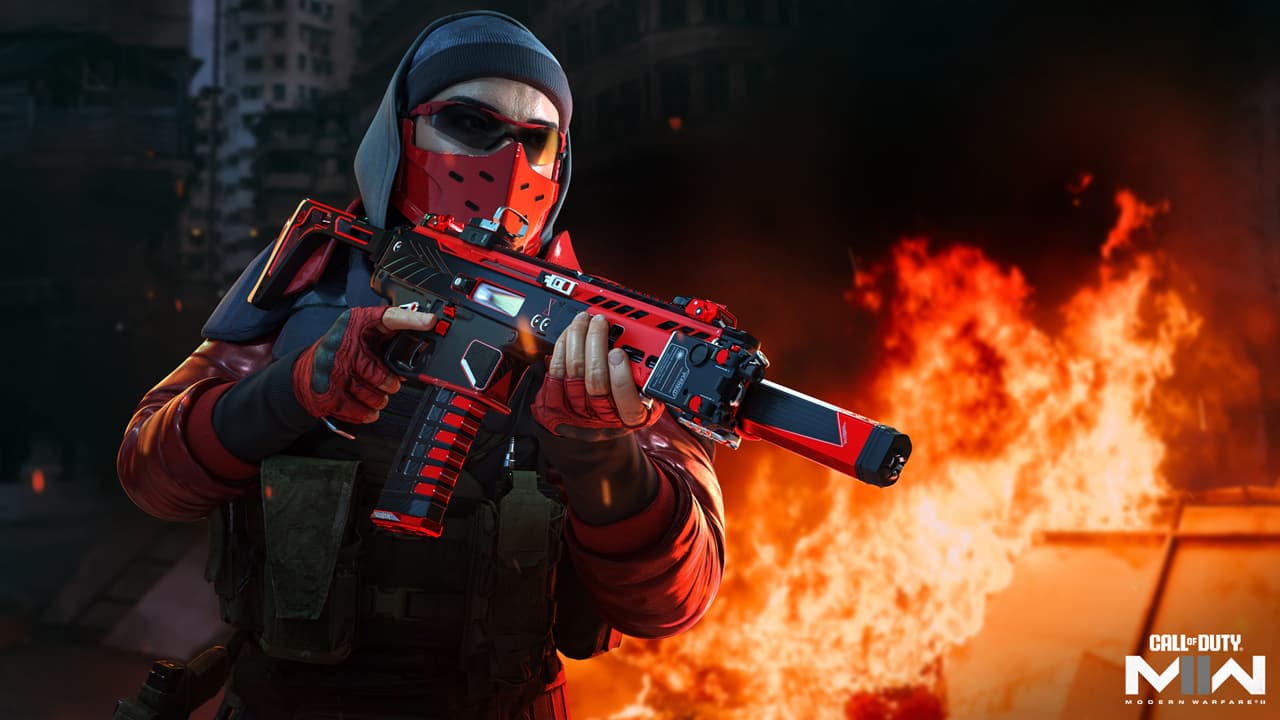 The daughter of paramedics and Army reservists with family roots in Cuba, Ana Vega never had the opportunity to get to know her parents. Both were killed during rescue operations in the early days of the Urzikstan conflict.
The Gold Star child followed in their footsteps in attempt to reconnect with her fallen parents, graduating with top honors from the United States Military Academy and enlisting in the Army's Combat Medic Specialist Training Program (CMSTP).
Proving her exemplary proficiency in combat and as a medic, she eventually caught the attention of her commanding officer, who fast-tracked her to a position on a prestigious Special Forces unit with the 75th Ranger Regiment.
After demonstrating her worth, she became one of the first female Ranger combat medics and was later tapped for Task Force Pineapple– a volunteer unit designed to get US assts out of Central-West Asia. During the operation, Vega was critical in saving several wounded allies from the brink of death due to an RPG, earning her a Combat Medical Badge in the process.
Inspired by the op and her parents' sacrifice for the greater good, Ana now lends her services to more humanitarian efforts as she currently works alongside PMCs providing protection and medical care on aid missions around the globe…
And you better believe she is ready to take on any mission in Multiplayer, Special Ops, or Warzone.
Izanami (AKA "Izzy") (In-Season – Bundle)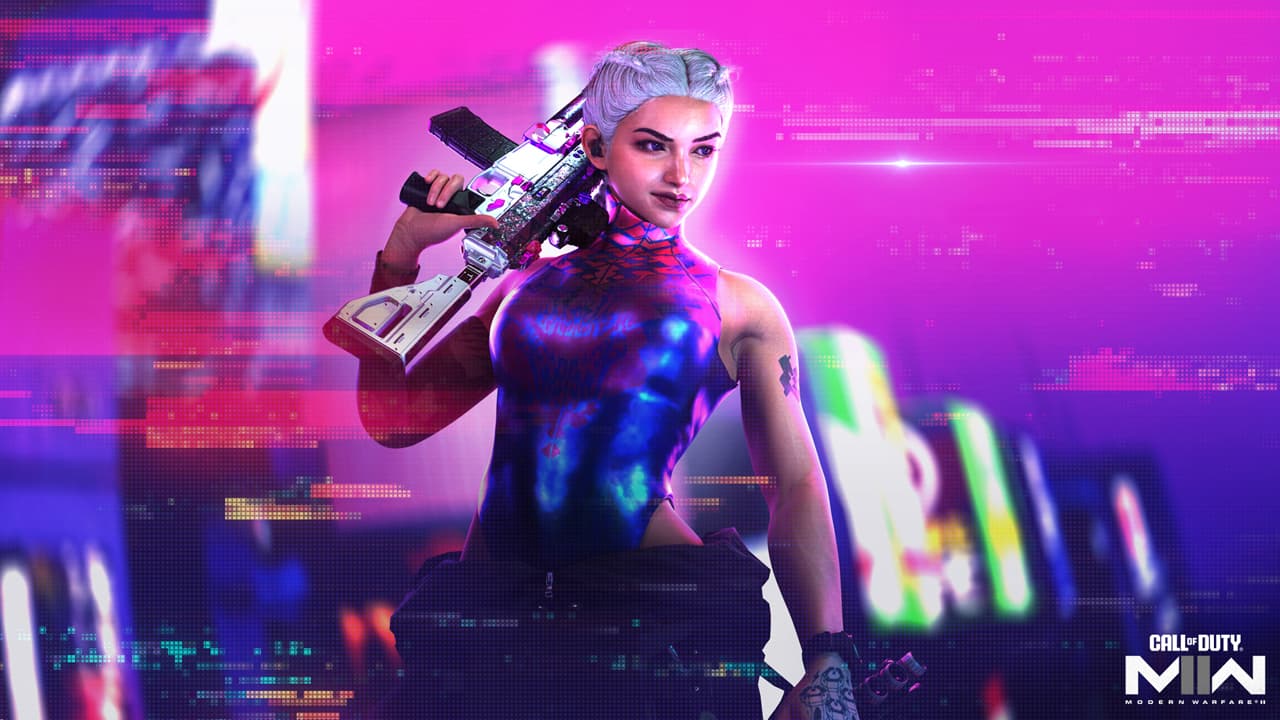 Biographical intel for this Operator has been [[REDACTED]].
Butch (In-Season – Bundle)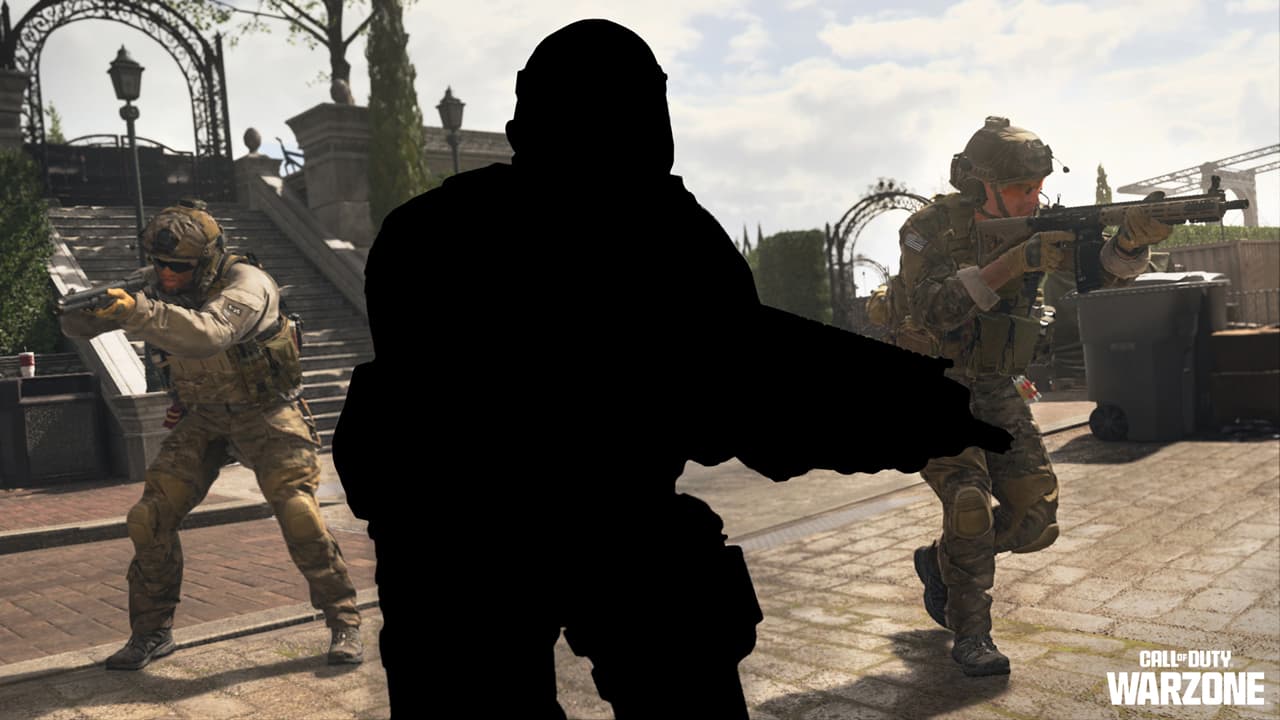 Biographical and visual intel for this Operator has been [[REDACTED]].
In addition, expect Farah to receive a new Operator skin for those who complete RAID Episode 04 later this season, an exciting conclusion to the Modern Warfare II Campaign's direct continuation. By Season 04 Reloaded, expect something extraordinary to come to the Operator pool as part of the Season 04 Reloaded update...
Four New Weapons
Tempus Razorback (Assault Rifle — Launch, Battle Pass)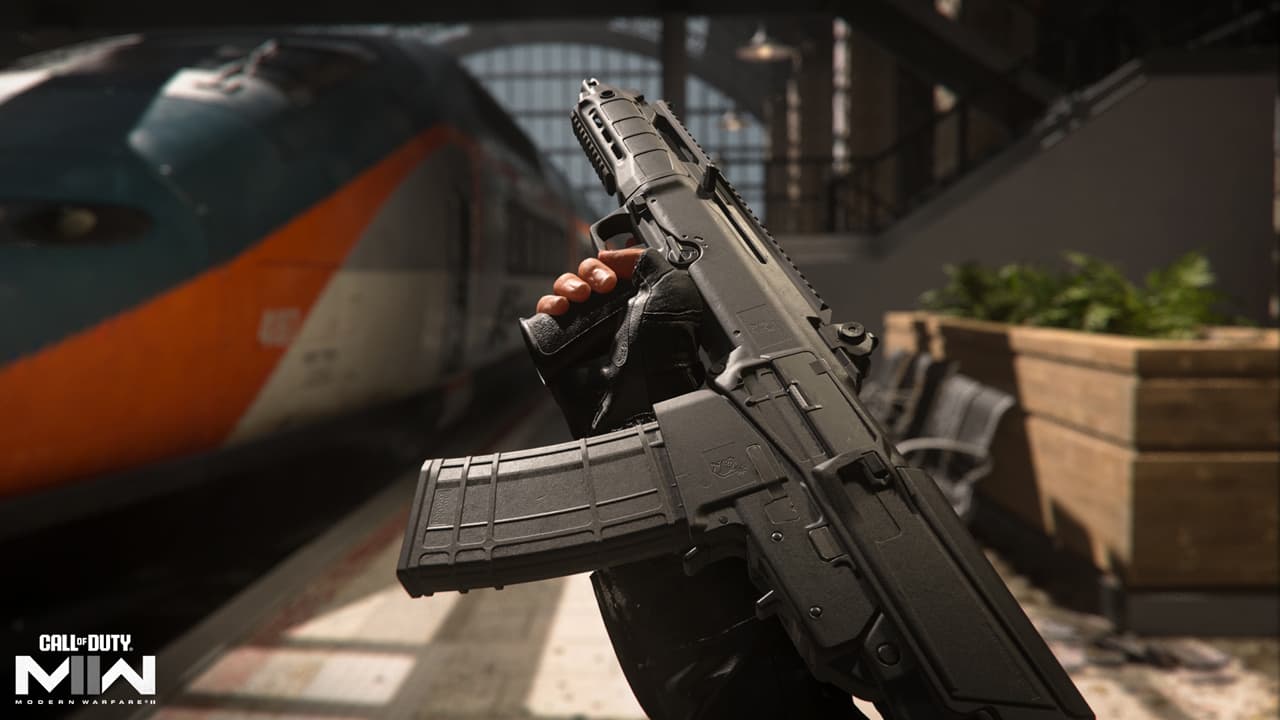 A masterclass in exceptional manufacturing, this Tempus Armament assault rifle features a bullpup design and frame-vibration control, resulting in a smooth and controllable full-auto 5.56 weapon.
Unrelated to an "earlier" version of this weapon with the same name, the Tempus Razorback Assault Rifle offers an impressive damage profile, rapid rate of fire and is set to add to the already deep pool of jack-of-all-trades weaponry.
How to unlock: Unlock in Battle Pass Sector D13.
ISO 45 (SMG — Launch, Battle Pass)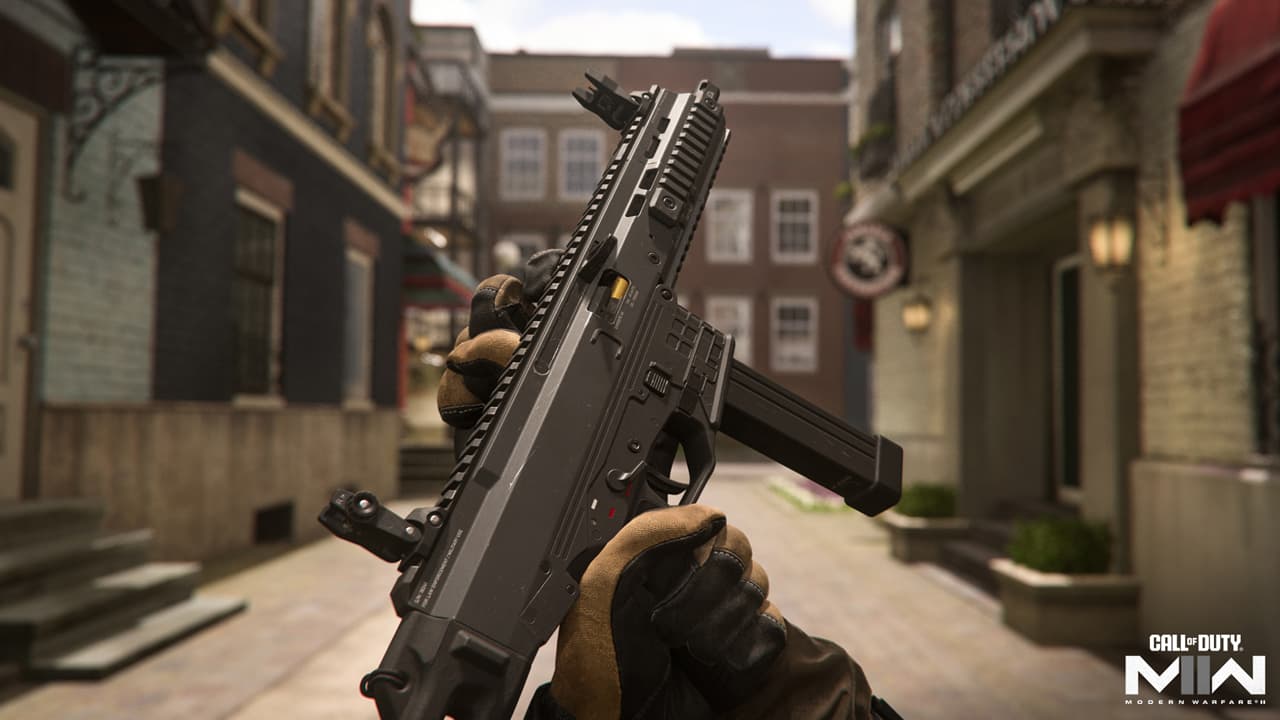 The ISO Platform's answer to room clearing. This SMG dominates with a high fire rate and the stopping power of .45 Auto rounds.
A throwback to Modern Warfare (2019), the ISO 45 functions similarly to the old ISO, known for its lightweight design and decent fire rate for short- to midrange engagements. Its higher-caliber rounds make it a heavy-hitter compared to its fast-firing counterparts, but require the Operator to get those shots on target.
How to unlock: Unlock in Battle Pass Sector D19.
Tonfa (Melee — Launch Window, Assault on Vondel Event Unlock)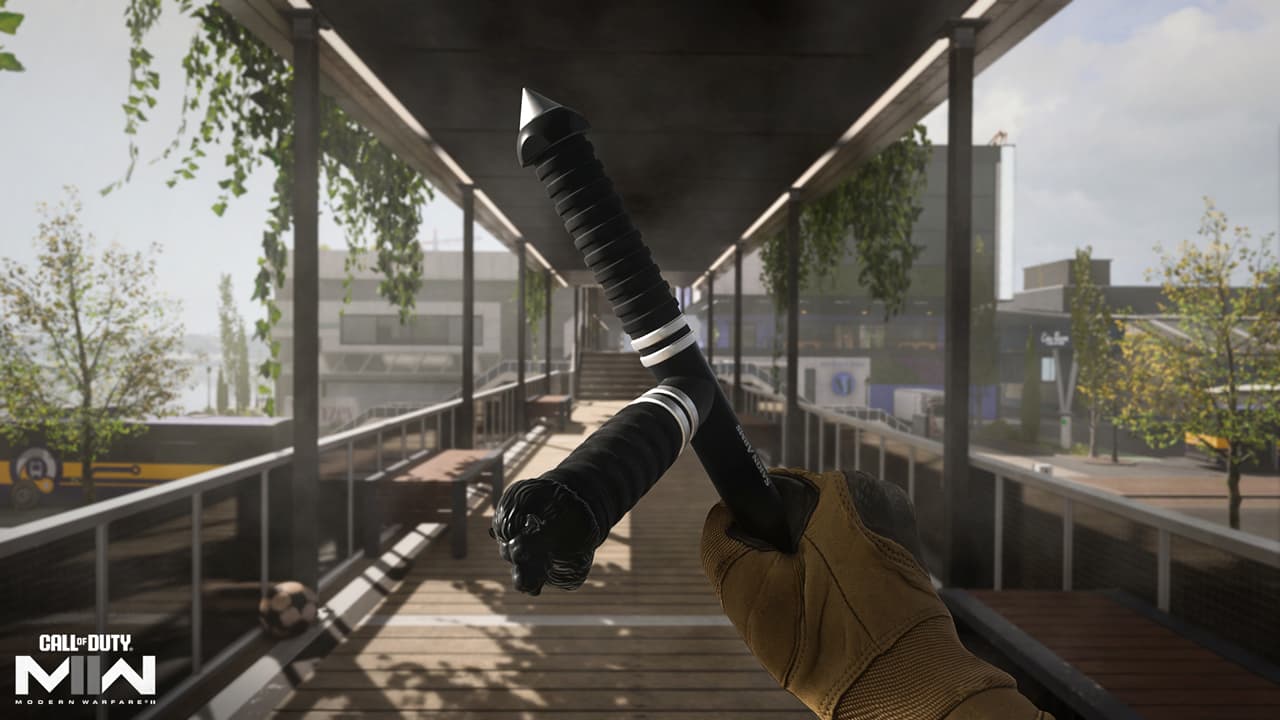 This hard-polymer, edgeless melee weapon delivers blunt trauma without risk of dulling or breaking. Versatile, comfortable, and lethal in the right hands.
Centuries ago, warriors on the Japanese Ryukyu islands defended themselves using martial Kobudō — the "old martial way" using armor and weapons such as the bo staff and sai.
Another one of these weapons is known as the Tonfa. This wooden baton has a handle located roughly a third of the way down the weapon's length. Dual-wielded, the Tonfa is a defensive weapon first (although there is no way to "block" in Call of Duty), but it is a powerful tool for dealing devastating strikes to your opponents.
In addition to having some new Finishing Moves, this new martial arts tool offers a unique change-of-pace option within the Secondary Melee Weapon pool.
How to unlock: The final Assault on Vondel Unlock, along with the "Lion's Share" Weapon Blueprint.
Additional Armament
Expect the [[REDACTED]] Shotgun to be added to your available arsenal at Season 04's mid-season point.
Multiplayer and Warzone Ranked Play in Season 04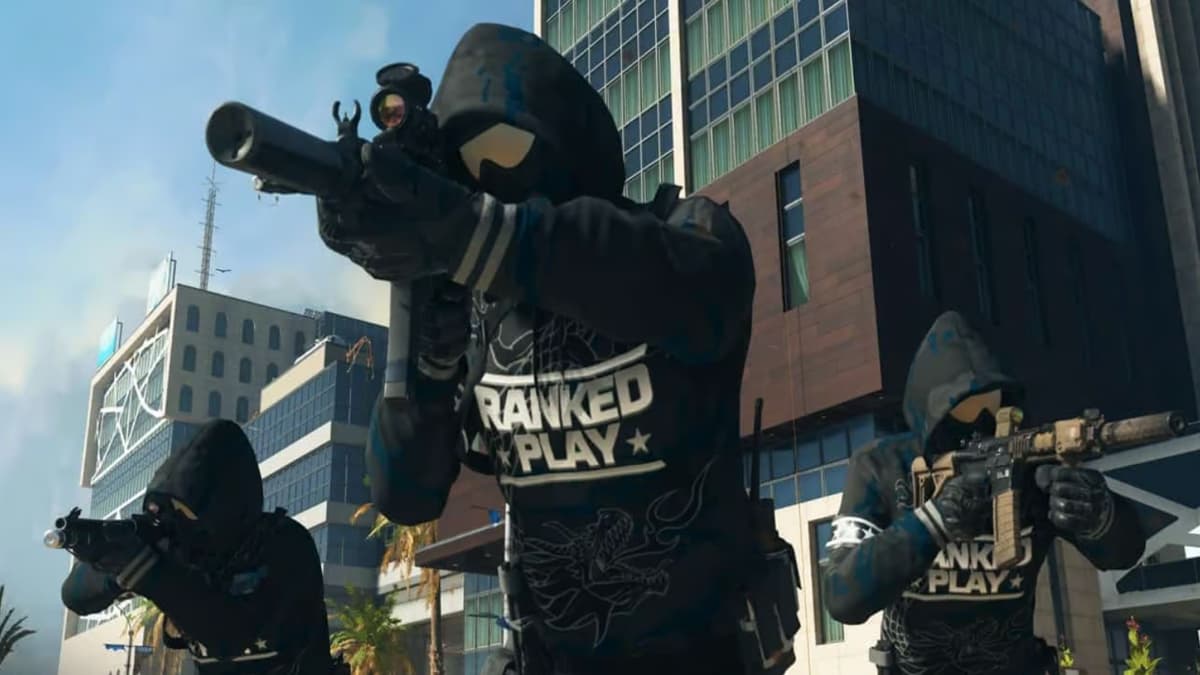 Season 04 of Modern Warfare II and Warzone bring another Ranked Season, with this being the first-ever full Ranked Season of Warzone!
Hopefully you're ready to compete, because there are plenty of new rewards for both Multiplayer and Battle Royale Ranked Play:
Multiplayer Ranked Play Rewards
5 Wins: 'Season 04 Competitor' Weapon Sticker
10 Wins: Pro Re-Issue Vaznev-9k Weapon Blueprint
25 Wins: 'Please Rotate' Weapon Charm
50 Wins: 'Lock it Down' Large Weapon Decal
75 Wins: 'MWII Ranked Play Season 04' Loading Screen
100 Wins: 'MWII Season 04 Ranked Veteran' Weapon Camo
Battle Royale Ranked Play Rewards
Placement Challenges
Finish 'Top 15' 25 Times: 'Cash Out' Large Decal
Finish 'Top 5' 25 Times: Pro Issue Lachman Sub Blueprint
Finish 1st Place: 'Team Wipe' Weapon Charm
Kill & Assist Challenges
Get 25 Kills or Assists: 'WZ Season 04 Competitor' Sticker
Get 250 Kills or Assists: 'WZ Ranked Play Season 04' Loading Screen
Get 1000 Kills or Assists: 'WZ Season 04 Ranked Veteran' Camo
Earning Rewards and Top 250
In addition, you can still earn rewards based on your highest Division reached during that the season. Remember that your starting Division (and SR) is based on how you finished in Season 03.
And remember: the #1 player in Season 04 on the Top 250 Leaderboard will receive a unique, one-of-a-kind Calling Card and Emblem for the ultimate bragging rights… Until Season 05, because a true number one player is only as good as their last season.
For more information on this, consult the Multiplayer Ranked Play Guide here and the Warzone Ranked Play Guide here. Also, check the Patch Notes for additional Ranked Play insights, updates, and information on exact Divisional Rewards for Battle Royle.
Prestige Levels Continue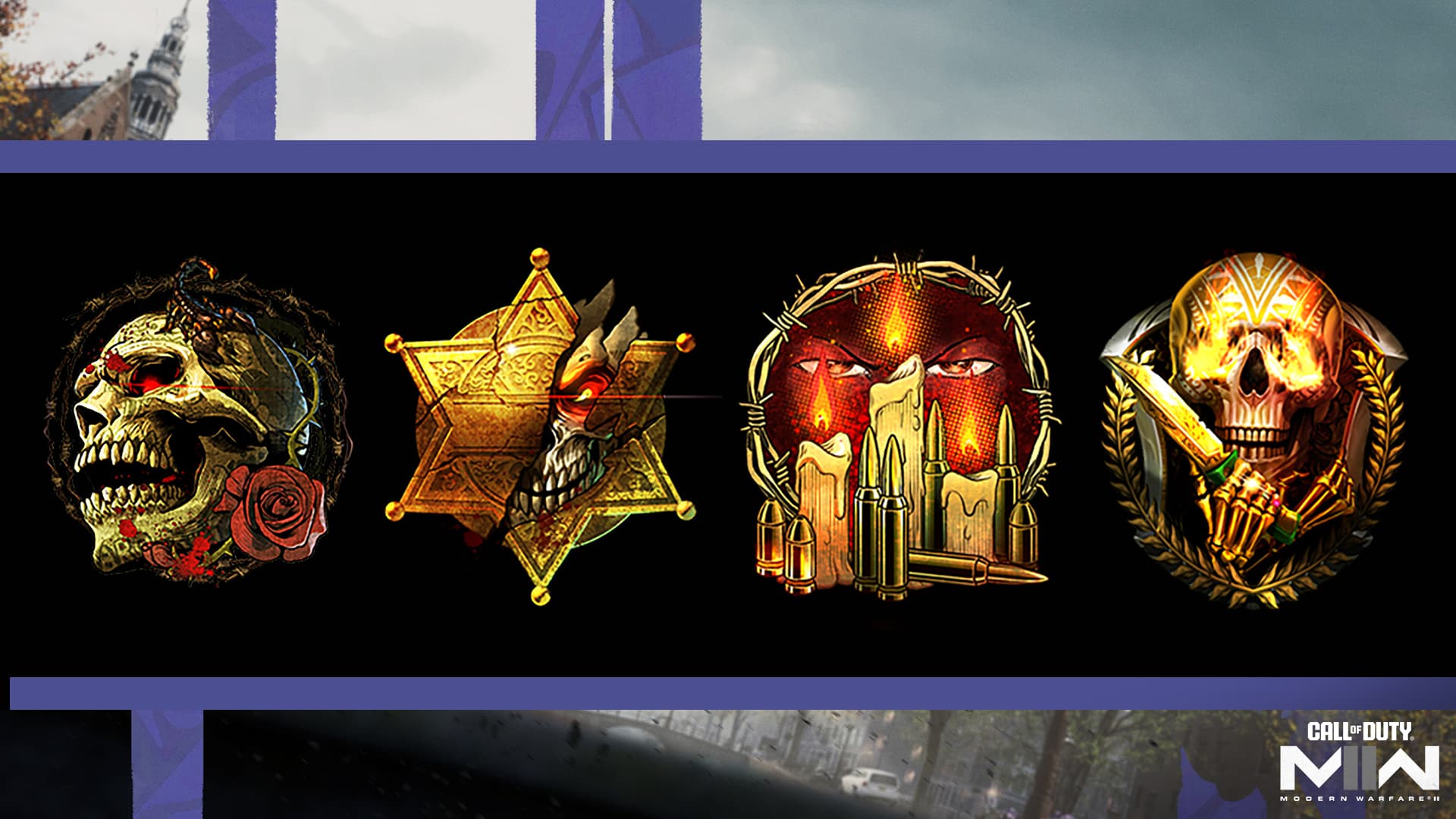 It's time step up to Prestige 17.
When Season 04 launches, the Prestige Rank cap is set to increase from 13 to 17, with a new maximum level cap of 850. Each of the four new Prestige Ranks and 200 levels come with a new icon besides the number, as follows:
Prestige 14: Unlocked at Level 700.
Prestige 15: Unlocked at Level 750.
Prestige 16: Unlocked at Level 800.
Prestige 17: Unlocked at Level 850 — this is the maximum level that can be achieved in Season 04. Players will also receive an exclusive Weapon Blueprint for reaching this Prestige Rank.
Remember that every Prestige Rank you've unlocked so far – and the additional Prestige Ranks available at the start of Season 04 – unlock a new set of Challenges. To access all the Challenges available in the game, simply open the COD HQ menu (visible at the top-right of your screen), select the "Challenges" tile, and for Prestige-related Challenges, check out the Calling Card Challenges section. Complete these Prestige Challenges to earn new Calling Cards, including Animated Calling Cards for completing full sets of Challenges.
As before, all progress will not reset at the beginning of each Season. You can continue ranking up at the level at which you ended Season 03, whether it was before the Prestige Ranks (1–55) or within the Prestige Ranks (56–650).
Future Patch Notes, Announcements, and Updates
Now, an out-of-game update will change how players get their information. Instead of following multiple social media accounts for each Call of Duty game, there will now be a central Twitter account that covers all of the games. @CODUpdates will be the main source you can when it comes to getting centralized updates regarding live-game issues, fixes, patch notes, and more for Call of Duty.
That's quite a bit of news to get through and the team says they have more to share. With all of the REDACTED text throughout the patch notes, it's clear there is much more to share when it comes to the future of Call of Duty.
Season 4 of Call of Duty release on June 14. Of course, if you want to keep track of player stats, leaderboards, and meta, check out our official Call of Duty stat tracker.
Comments