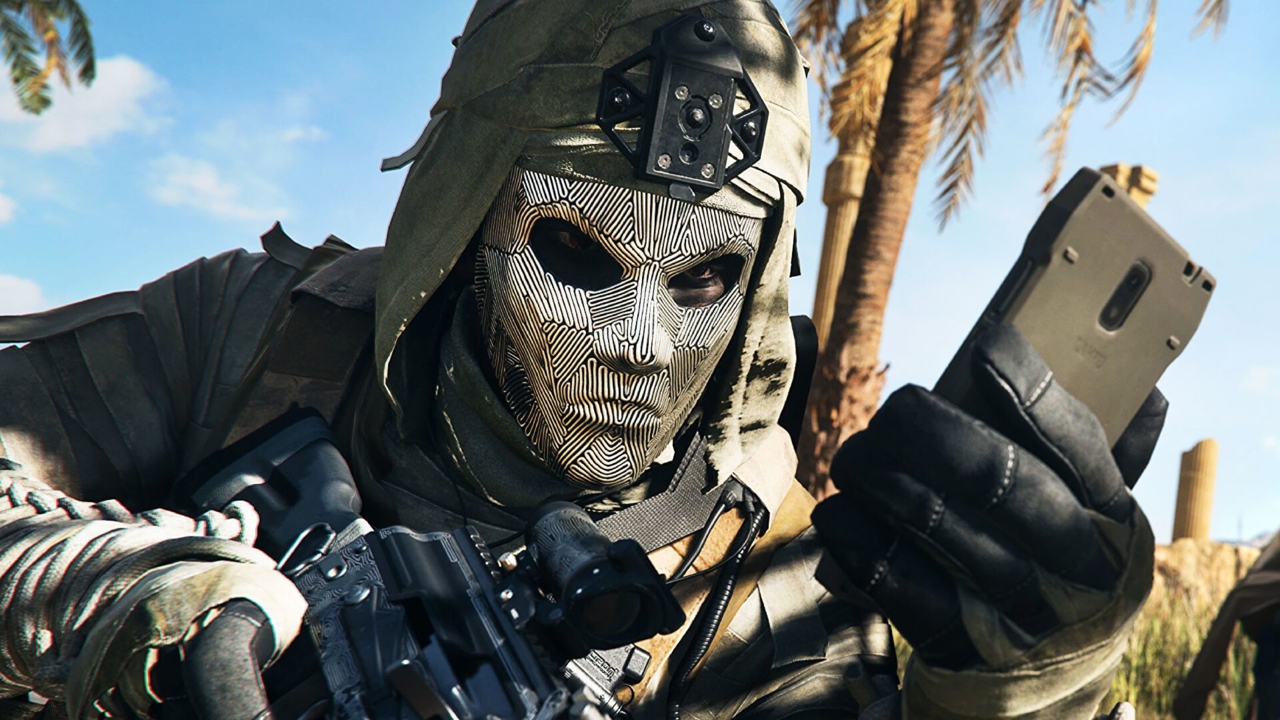 Infinity Ward just dropped a hot new DMZ Update with the Path to Season 2. The update is filled with details surrounding the upcoming Refresh and Reset, as well as a few details around the new location Ashika Island and a new faction: Crown. Before you jump in,  if you want to read our update article concerning Ashika Island check it out here.
The path to Season 2 starts with a brand-new Exclusion Zone for players in DMZ. Players will soon take on the shores of Ashika Island and make their way inland as they work through heavy fog and fight through opposing Shadow Company forces. There will be new items and locations to discover in Ashika Island such as a new weapons case and a new boss: The Bombmaker.
Infinity Ward also noted Buliding 21 will stick around in Season 2 for players fortunate enough to find an Access Card. Al Mazrah will also remain an option for players to load into for DMZ. Infinity Ward states there have been reports of a crashed aircraft near the Sattiq Cave Complex.
The details around Refresh and Reset have been vague up until now. Infinity Ward has shared exactly how this system will work in Season 2.
Contraband Weapon Inventories will be rolled back to the starting weapons.
Key Inventories will be emptied.
Faction Missions and mission progress will be reset to make room for an updated mission set that incorporates all Exclusion Zones.
For Modern Warfare II owners, Infinity Ward is adding mission orders from a brand new fourth faction, Crown. A British group "shrouded in mystery," Crown will only be available for players who own Modern Warnfare II.
DMZ will recieve the following Quality of Life changes as well.
Enemy Tuning
In Season 01 the AI in DMZ were challenging, but the ramp up of difficulty was often steep with some players getting overwhelmed. With Season 02, we've introduced a number of balance changes to adjust the types of AI spawning, the number of AI spawning, and the accuracy of AI at range and much more. All of this should provide a challenging but manageable play-space that still requires player respect of enemy combatants in the DMZ.
Dev Update: We can assure you, the AI combatants in DMZ are still not to be taken lightly.
Spawn Points
We are tuning some of the infil points across Al Mazrah for improved early match experience based on gameplay data. Starting at a point at which your squad feels isolated or without loot and contract opportunities is not the best experience. These tweaks should improve spawn points across the map.
Dev Update: In addition to moving infiltration points, we've also made changes to exfil, boss and dead drop locations across Al Mazrah.
Mission Difficulty Tuning
Data and feedback reinforced that the Faction Mission difficulty ramp was too aggressive for many Players, and that the demanding scale ultimately made it very challenging to unlock the second Insured Weapon Slot (completing all Tier 3 Missions) in Season 01. We have adjusted the overall scaling of difficulty in Missions as the Tiers progress. Later Tier Missions will still be quite challenging even for the experienced Operator, but we believe more straightforward access to an additional Insured Slot will provide a better path forward for all Players.
Crashes
We know crashes are especially impactful in DMZ if you lose your items and Contraband Weapons as a result. Addressing these crashes is a priority for Season 02, and we are committed to increased stability.
Infinity Ward promises to not do a misssion refreash every season and states they are looking simply to see how DMZ progresses while it is still in Beta. Make sure to continue to give feedback if you want to see DMZ continue to thrive.
Will you be jumping into DMZ with Season 2? Let me know in the comments below or on Twitter @Suttledge
Comments