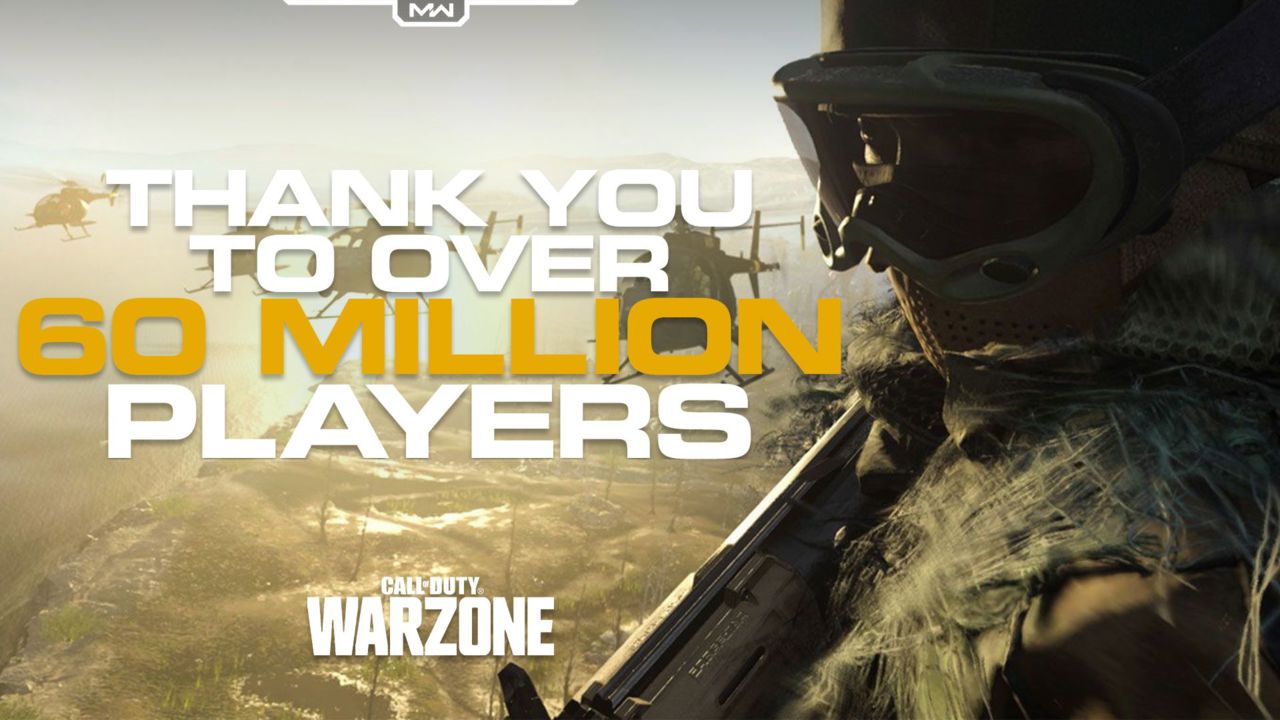 Update: May 5th, 2020
Following Activision-Blizzard's 2020 First Quarter Earnings Call, the publisher has announced that Call of Duty: Warzone has reached 60 million registered players! On top of that, Call of Duty: Modern Warfare is the Best Selling Call of Duty title of all time.
Here is an updated graph to visualize the title's growth compared to its competitors.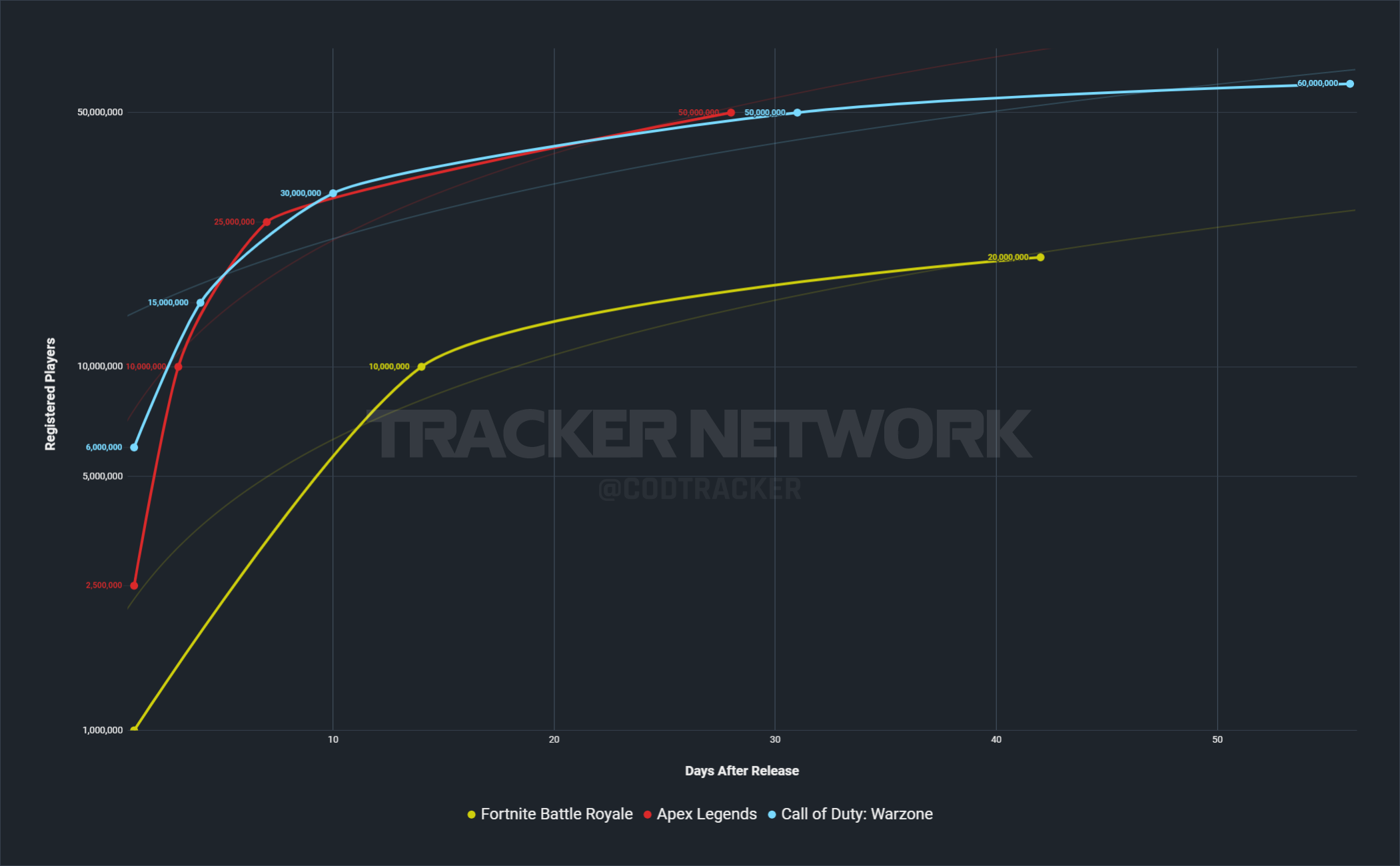 Update: April 10th, 2020
Exactly one month after Call of Duty: Warzone's release, Activision has announced that their free-to-play Battle Royale title has amassed over 50 million players! Here's an updated chart to visualize the title's growth compared to its competitors.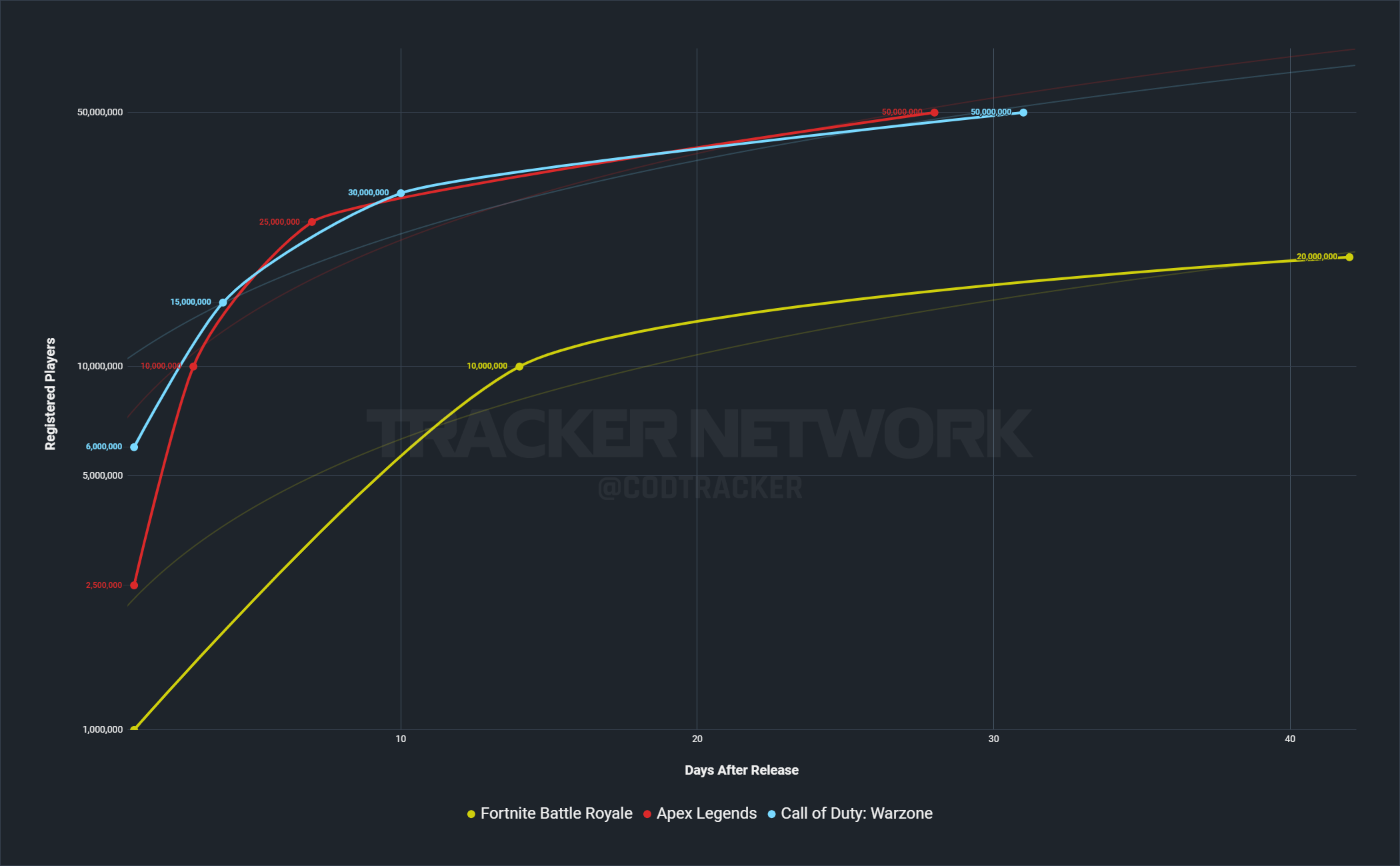 ---
It's no secret that Call of Duty's standalone foray into the Battle Royale genre has been a huge success, which is very much thanks to the free-to-play model that has been adopted. Community reception of the title is exceptional and the data backs this fact.
Publisher Activision reports that within the first 24 hours release, Call of Duty: Warzone amassed over 6 million registered players. Since then, less than two weeks have passed since release and the title has already reached 30 million players! But how impressive are these numbers compared to the other substantial titles in the genre?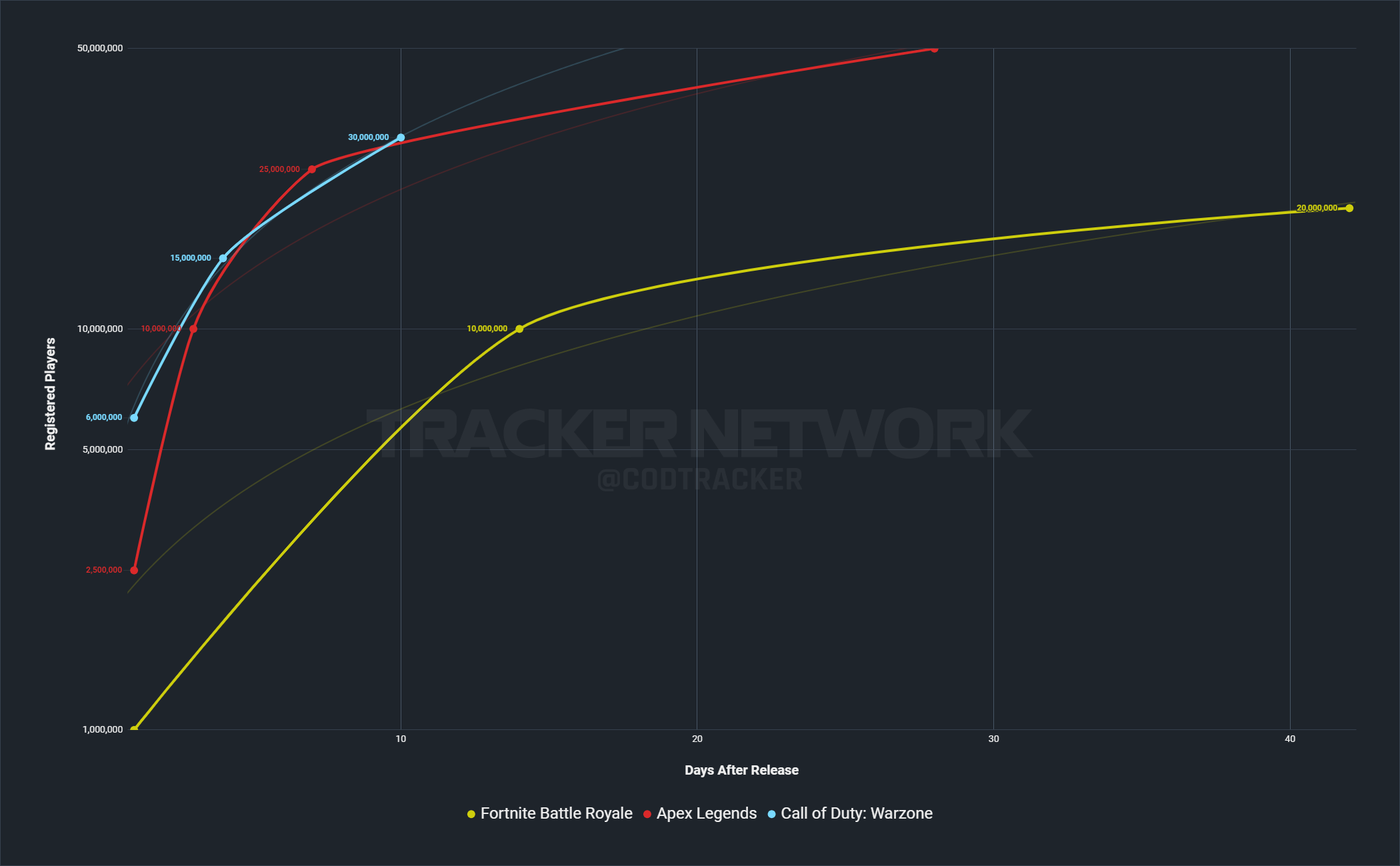 Call of Duty: Warzone
Call of Duty: Warzone released on Tuesday, March 10th, 2020; It followed a similar surprise marketing tactic to Apex Legends, where the title was officially announced only 24 hours prior to its release.
In the first 24 hours of Warzone, Activision reported that over 6 million players had dropped in. By Warzone's fourth day, Activision reported an all-time player count of 15 million. As of March 21st, Warzone has amassed over 30 million players in just 10 days!
Apex Legends
EA Studio Respawn released Apex Legends on Monday, February 4th, 2019; As previously mentioned, Apex Legends released without any prior announcement or marketing.
Within its first 24 hours of release, Respawn reported in an investor call that the title had reached over 2.5 million players. By the end of its first month, Studio Head Vince Zampella reported that Apex Legends' player base had grown to a staggering 50 million. As of October 2019, Apex Legends boasts over 70 milllion players and continues to thrive as it nears its fourth content season!
Fortnite Battle Royale
Epic Games released Fortnite Battle Royale on Tuesday, September 26th, 2017, two months after the release of it's PvE Save The World mode. Unlike the aforementioned titles, Fortnite's announcement and marketing tactics were a bit more traditional - this can be attributed to the fact that the genre wasn't as popular or competitive at the time.
Just 24 hours after the title released, Epic Games reported that Fortnite Battle Royale had reached over 1 million players. As of March of 2019, Fortnite has reached an unthinkable 250 million players and continues to thrive even today!
It's important to note that all of these titles released at broadly different periods of time in the gaming community. When Fortnite Battle Royale released, the genre was dominated by PlayerUnknown's Battlegrounds; Since then, countless competitors have risen to the challenge in an attempt to draw the tens of millions of players that giants have.
---
Whether you're late to the launch party, or have been here since Day 1 - the future looks bright for Call of Duty: Warzone, and the community would love to have you. Don't forget that you can always find your stats on our Warzone Tracker!
Stay tuned to @CODTracker on Twitter for full Call of Duty coverage! We'll keep you updated if Activision releases further milestones for Warzone's player counts.
Comments