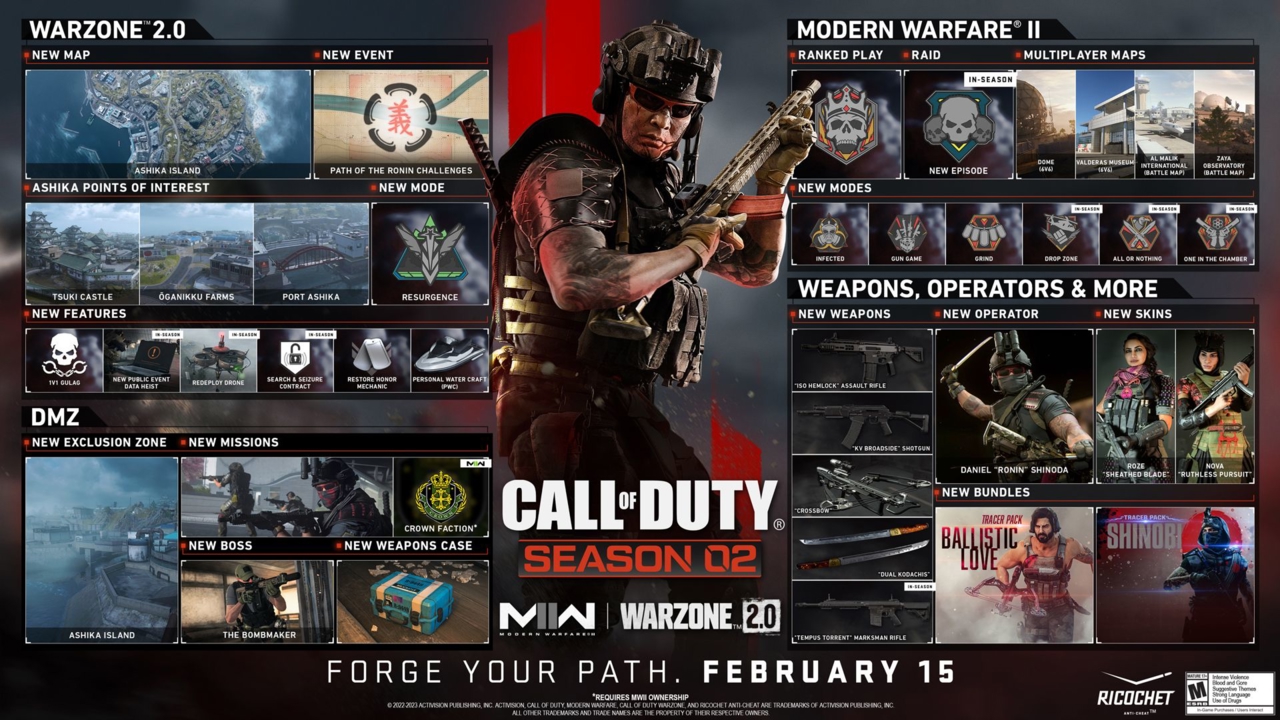 In a massive blog post today, Activision highlighted the many changes coming to Modern Warfare II and Warzone when Season 2 lands on February 15th. As we reported previously, the new update will bring about Ashika Island, Resurgence, and a slew of DMZ updates, you can read about those on Checkpoint.
The full blog released today highlighted even more of what we can expect when we boot up Season 2.
New Features:
Restore Honor is a new feature coming to Ashika Island exclusively. The idea is when you are killed you will drop a dog tag. This dog tag can be picked up by your teammates or by yourself if you redeploy and land on your death site. Doing so will give you a small amount of cash as well as let off a singular UAV ping so you know who's around you.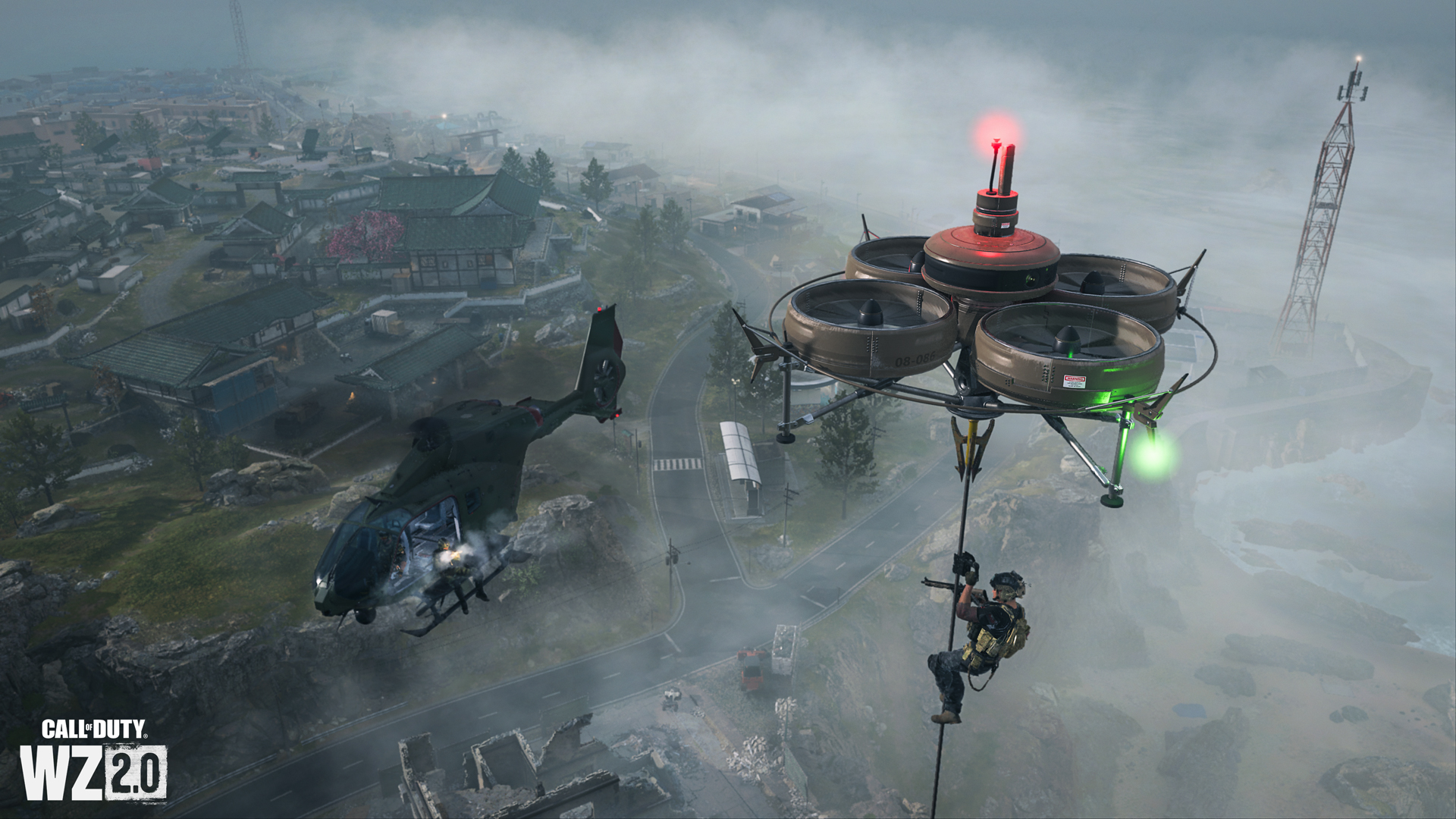 Redeploy Drones: Redeploy Drones, the high-tech successor to the Redeploy Balloons you first used on Caldera, are the high-risk, high-reward way to reposition around Ashika Island, to be deployed during Season 02.
New Contract: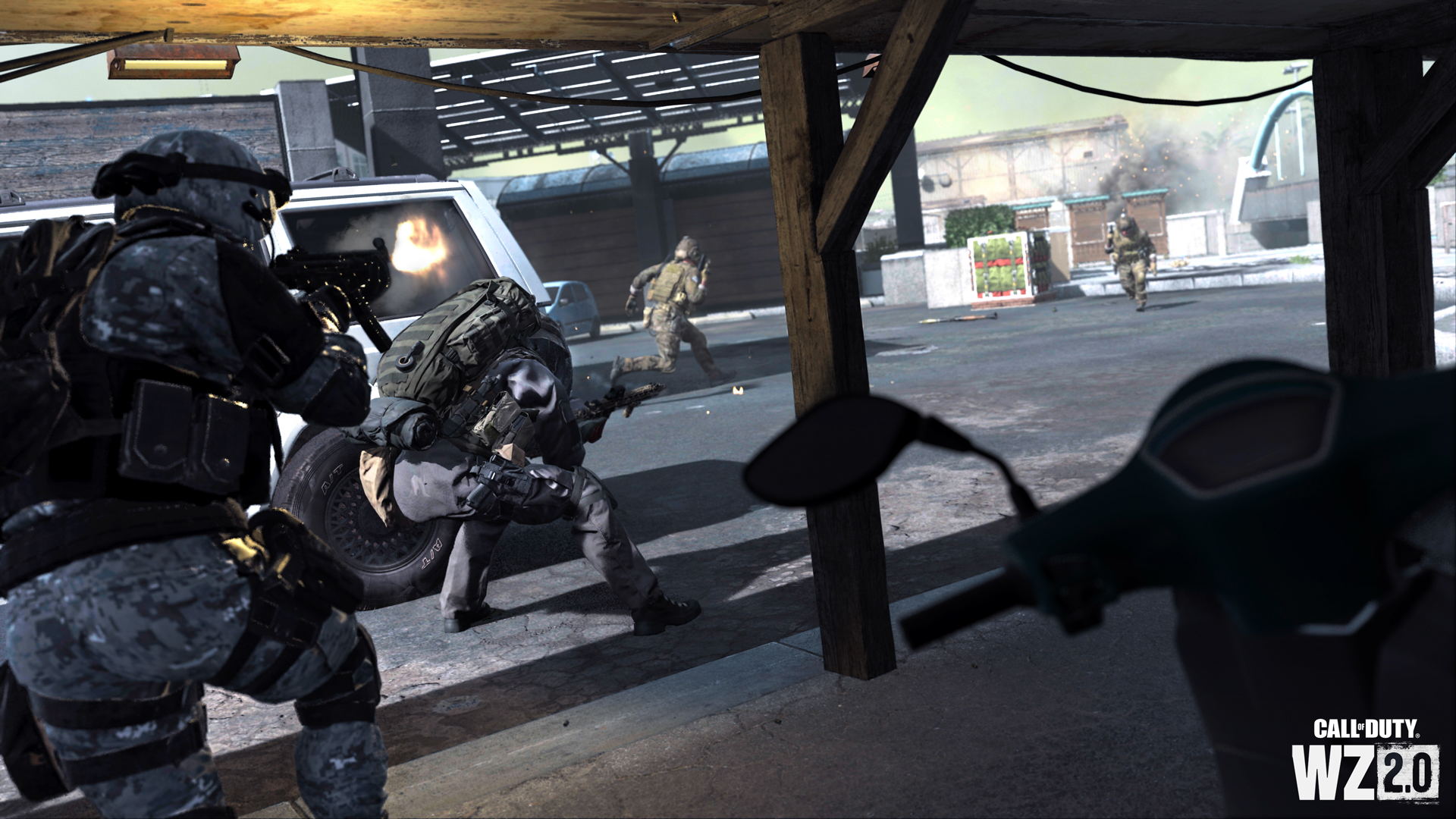 Search and Seizure is a new contract exclusive to Ashinka Island. Search and Seizure will have you eliminate Shadow Company NPCs and then take a key that they drop to a stolen vehicle. Once you take the vehicle to the extraction point you will be granted your cash reward.
New Public Event:
Data Heist will be a mid-match public event that happens during the second circle collapse. You will be tasked with defending an uplink station (laptop) while you face waves of NPCs. Activision states you can be rewarded with XP, Cash, and even a random kill streak depending on how many uplinks you complete.
Ranked Mode:
As previously reported, Ranked Play will be coming to Modern Warfare II. You will be able to work your way through seven ranks from Bronze to Iridescent. Each skill division will have exclusive skins and rewards.
New Multiplayer Maps: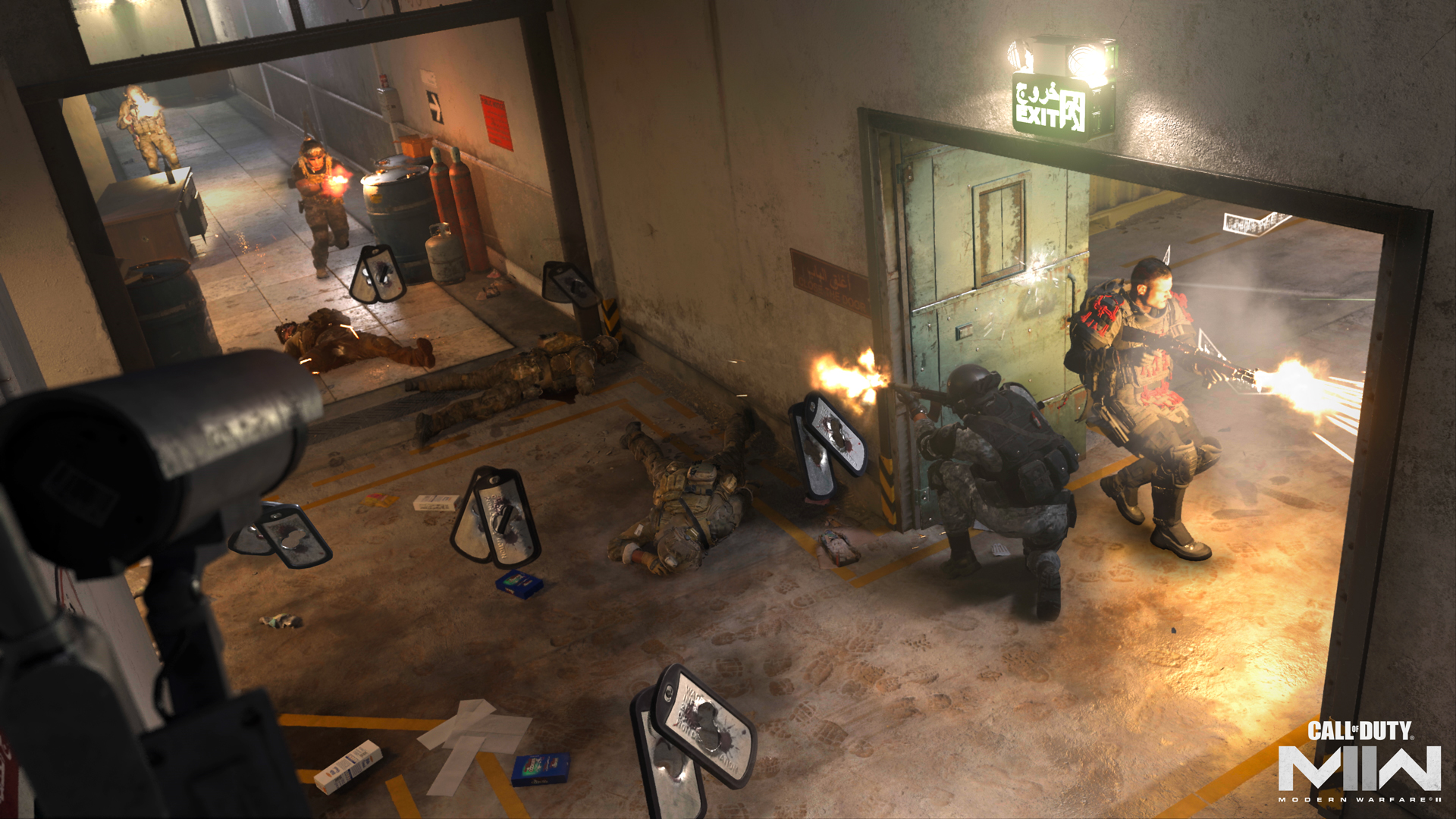 Modern Warfare II will have four new maps when it launches on February 14th, each of these seems to be set in a similar atmosphere and setting of Al Mazrah, just at various points. I am personally excited about the remake of Dome from Modern Warfare 3. Activision made a good point to note you can shoot through the floor grate by the way.
New Modes:
Three new modes will also be finding their way into Modern Warfare II.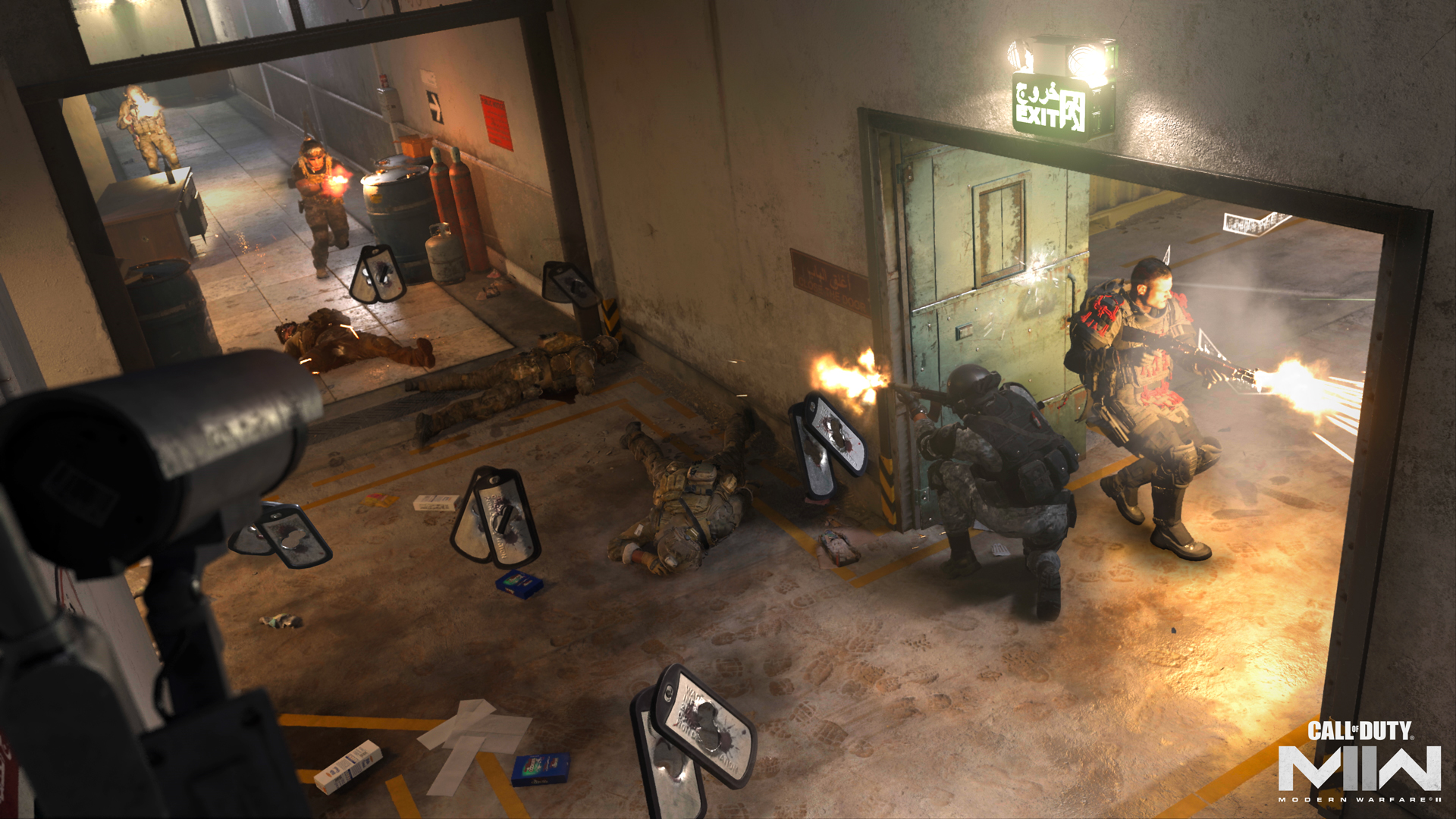 The first is a popular mode from MW3 (2011), Infected. In Infected, Operators must avoid the chosen Infected player at all costs. Every survivor eliminated joins the Infected team until none remain or until the five-minute time period elapses.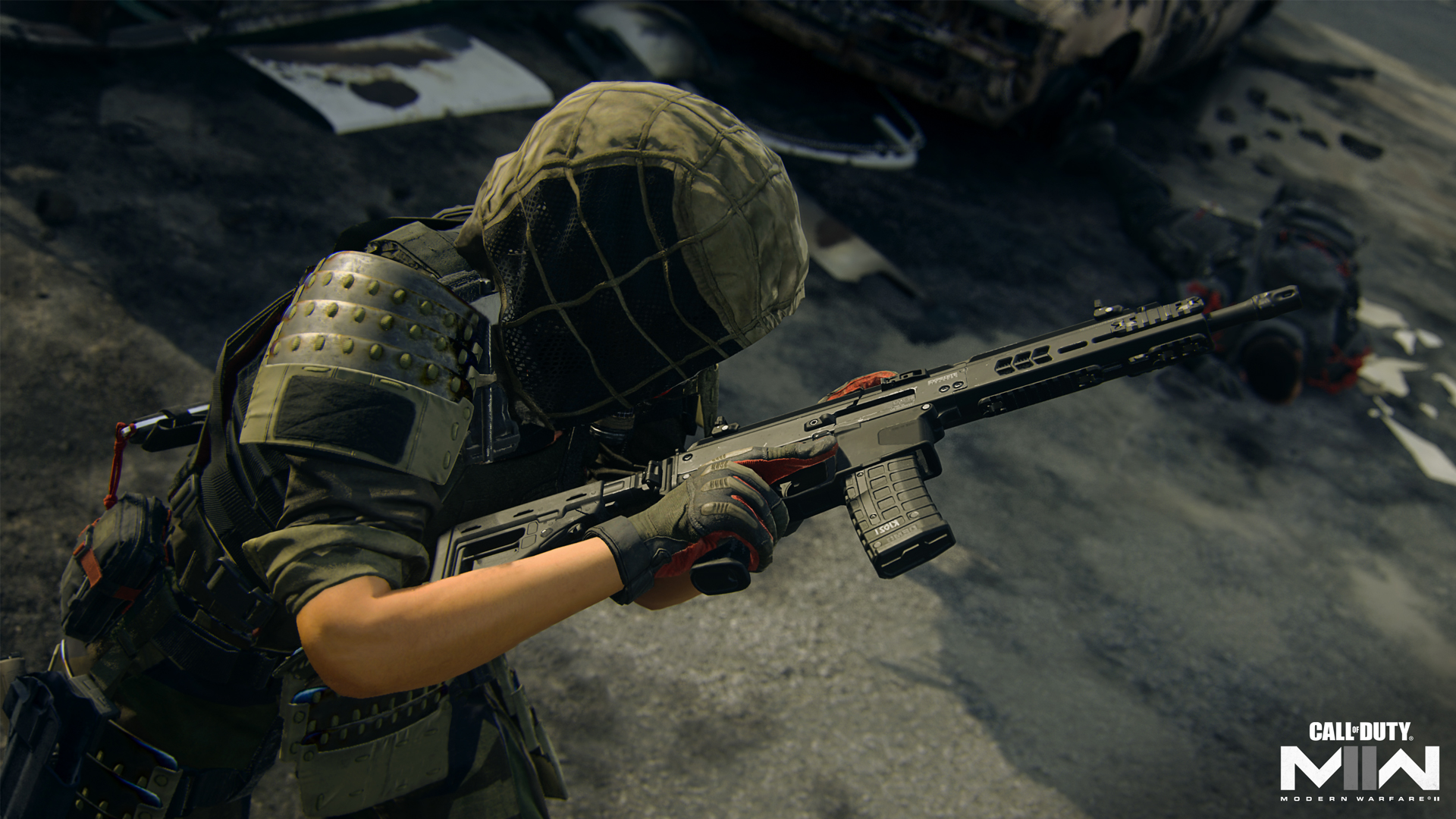 Gun Game is a mode enjoyed by those who like a little variety in their deathmatch.  Every ranged elimination awards a different weapon, while melee eliminations put your opponent one weapon back on the 18-weapon rotation. This mode is a true testament to weapon proficiency.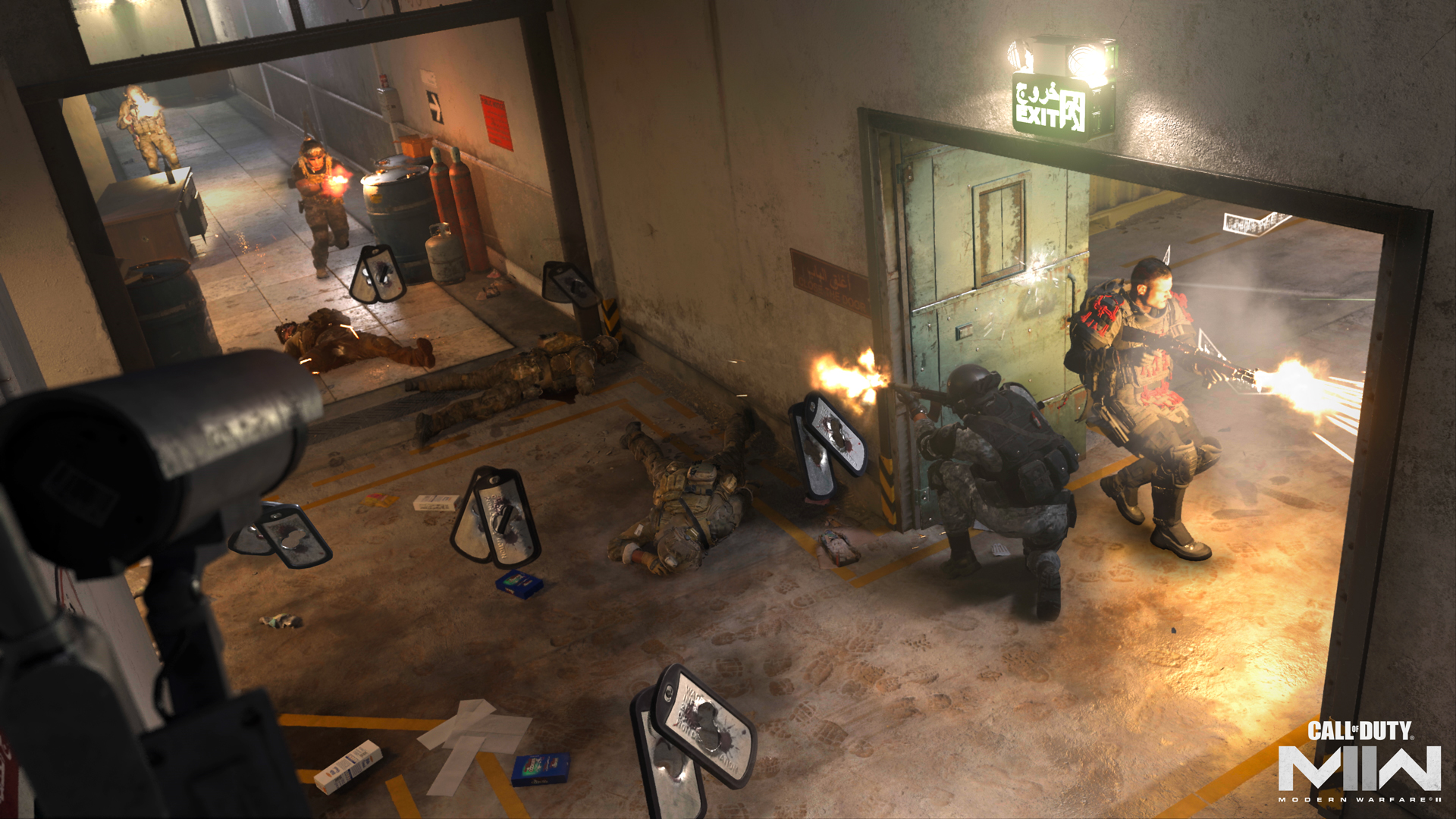 The third game mode is Grind, a take on kill confirmed where the enemy dog tags are stackable and have to be banked at one of two fixed locations.
Launch Event: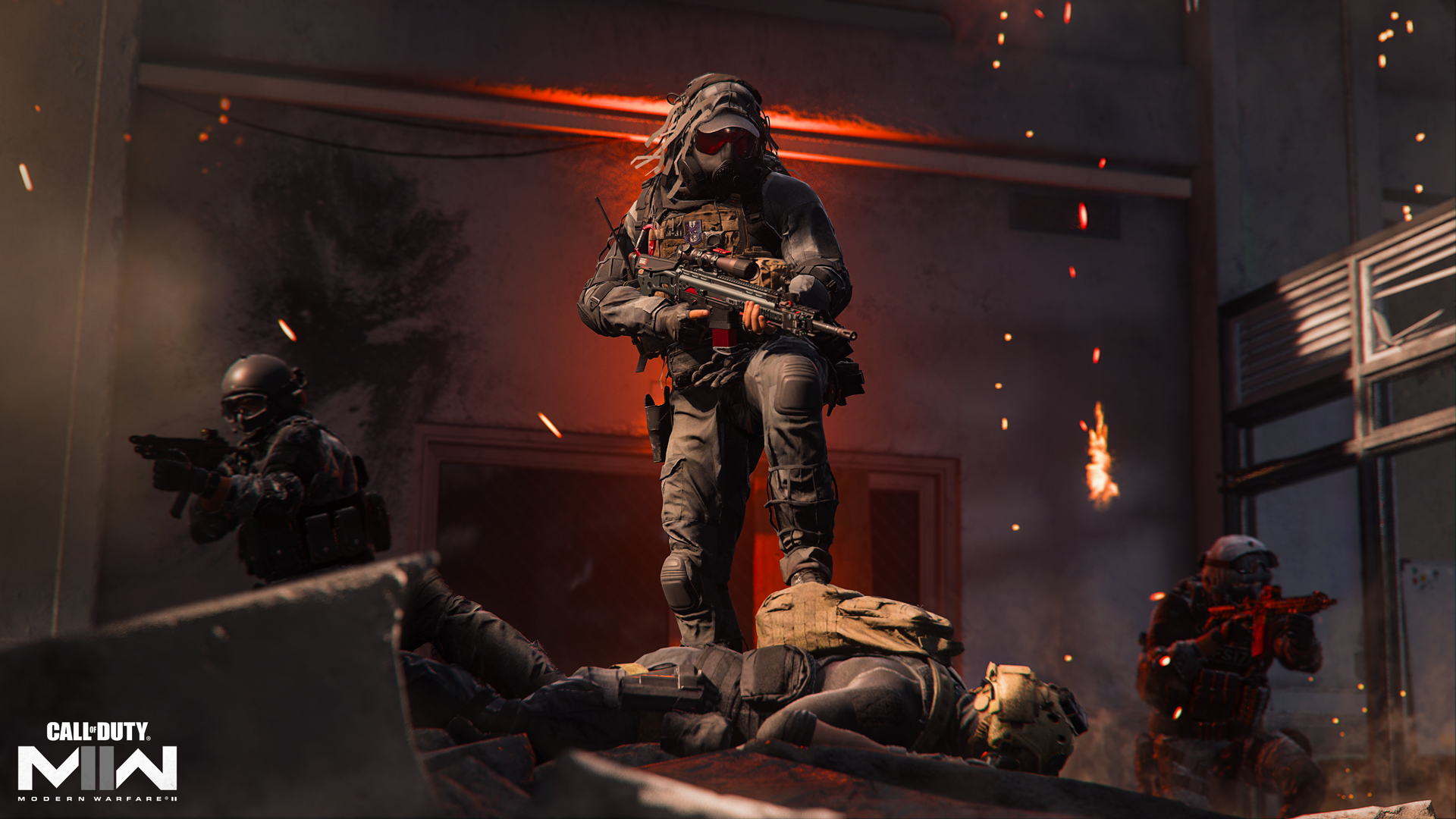 At the beginning of Season 02, the Path of the Ronin Challenges will present all Operators with seven challenges to be completed in Warzone 2.0 or Modern Warfare II based on the Seven Virtues of Bushido: Integrity, Respect, Courage, Honor, Compassion, Sincerity, and Loyalty. Each challenge comes with a reward for completion, such as a Gun Screen or a Weapon Charm.
Complete all seven challenges in Warzone 2.0 or Modern Warfare II and get the new Crossbow functional weapon.
New Weapons:
It wouldn't be a new season if there weren't a few new weapons to go into the mix. Here is how you can unlock the five new weapons:
ISO Hemlock Assault Rifle — ISO Platform (Launch, Battle Pass
How to unlock: Free weapon within the Season 02 Battle Pass.
KV Broadside Shotgun — Kastov Platform (Launch, Battle Pass)
How to unlock: Free weapon within the Season 02 Battle Pass.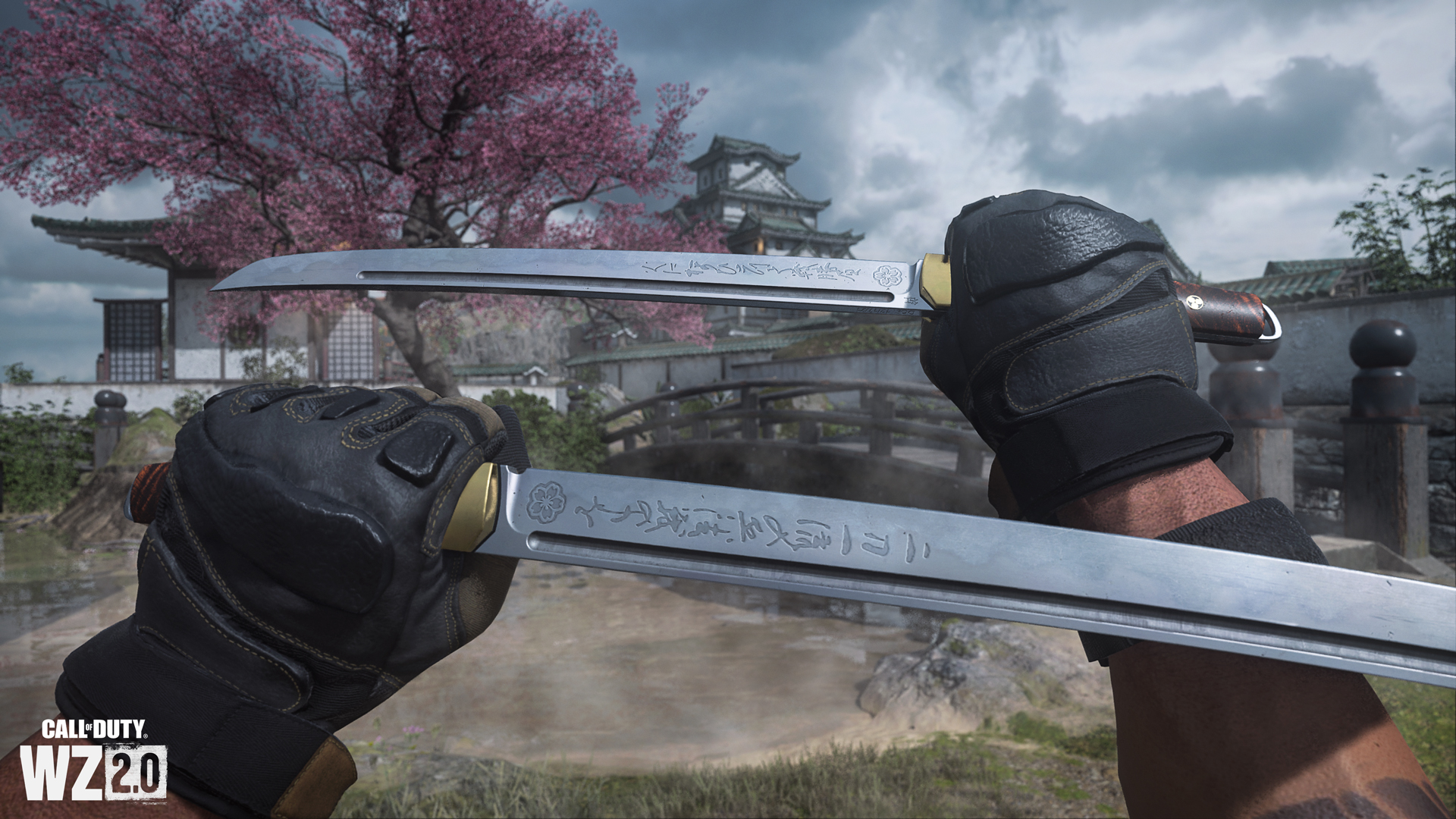 Dual Kodachis Melee Weapon (Launch)
How to unlock: Free weapon within the Season 02 Battle Pass.
Crossbow (Marksman Rifle Category) (Launch Window)
How to unlock: Complete all seven Path of the Ronin Event challenges, or purchase via Store Bundle.
A new marksman rifle, Tempus Torrent, and Shurikens will also become available during the season.
New Vehicle: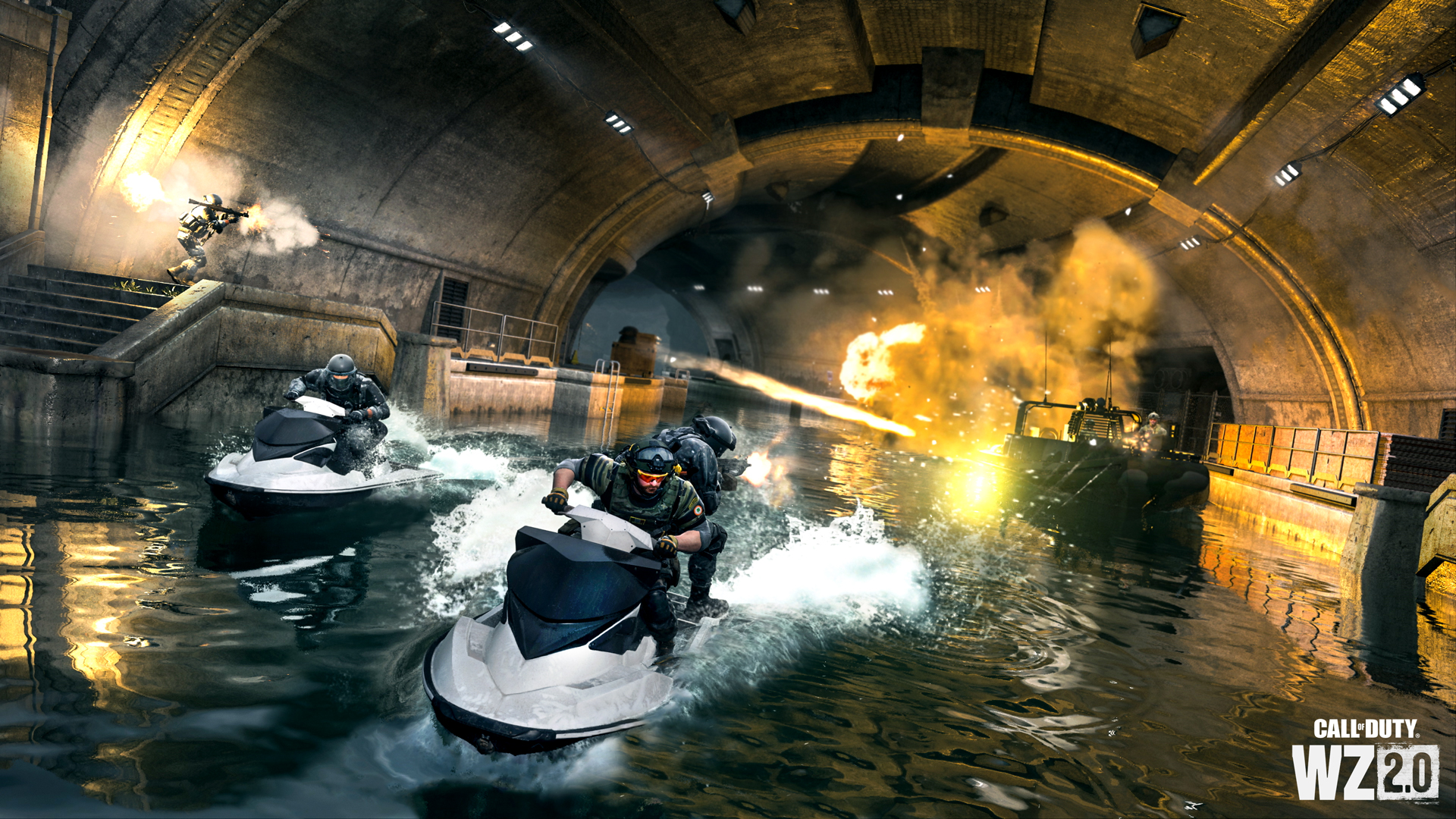 Jet Skis are officially on the menu, well technically they are called Personal Watercrafts (PWC) but we all know you're just going to call it a Jet Ski.
New Prestige Ranks: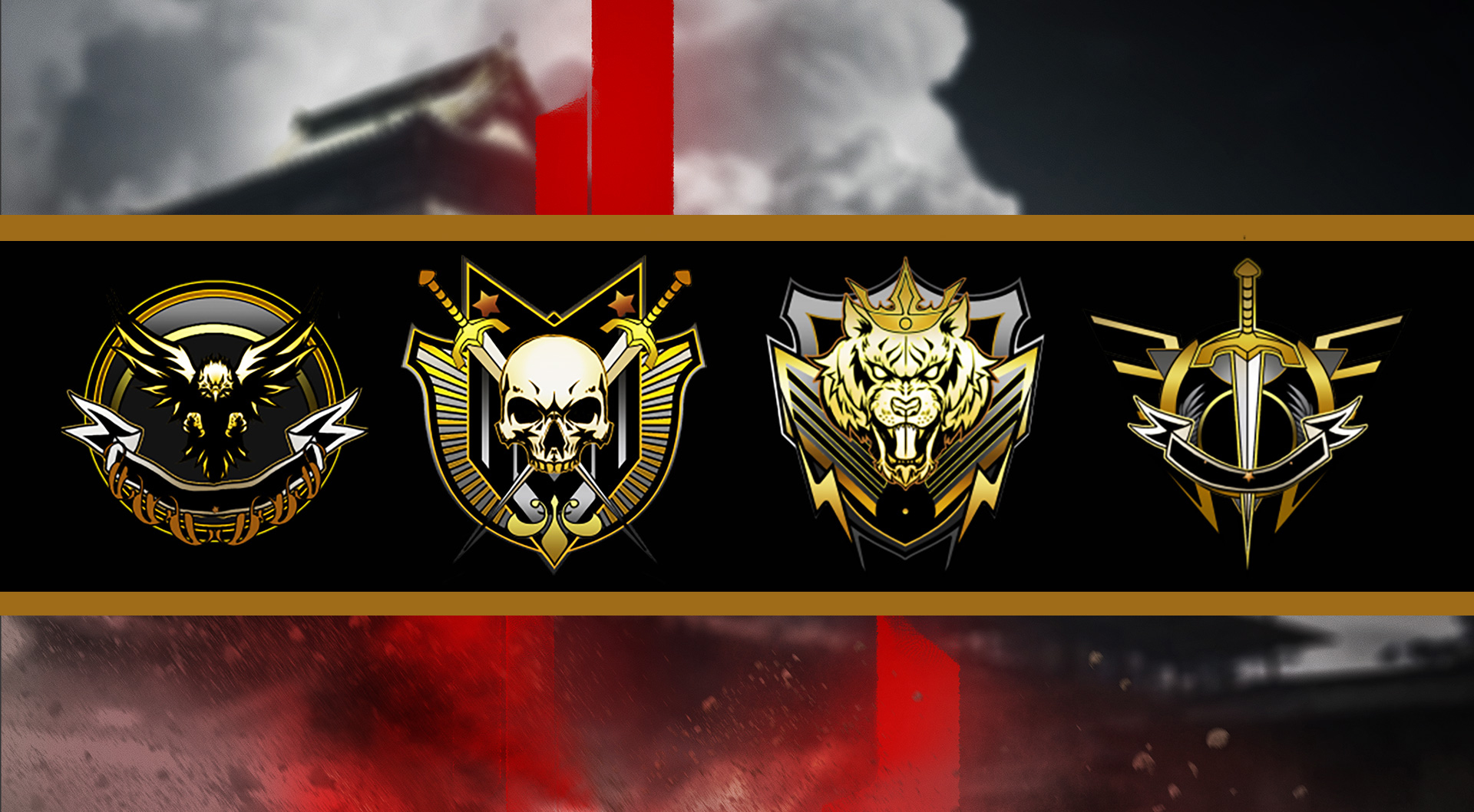 The last major update coming with Season 2 is Prestige Ranks.
At the start of Season 02, the Prestige Rank cap will be increased to Prestige 10, with the level cap increased to 500. Specifically, players can unlock the following new Prestige Ranks, which come with a new icon beside their name:
Prestige 6: Unlocked at Level 300
Prestige 7: Unlocked at Level 350
Prestige 8: Unlocked at Level 400
Prestige 9: Unlocked at Level 450
Prestige 10: Unlocked at Level 500 – this is the maximum level that can be achieved in Season 02.
It is worth noting that Activision also is making it so Prestige progress does not reset at the beginning of each season.
I know that there is a lot to unpack before next week when Season 2 launches, but it is a good feeling to have so much to be excited for.
What are you most excited for with Season 2? Let me know in the comments below or on Twitter @Suttledge
Comments