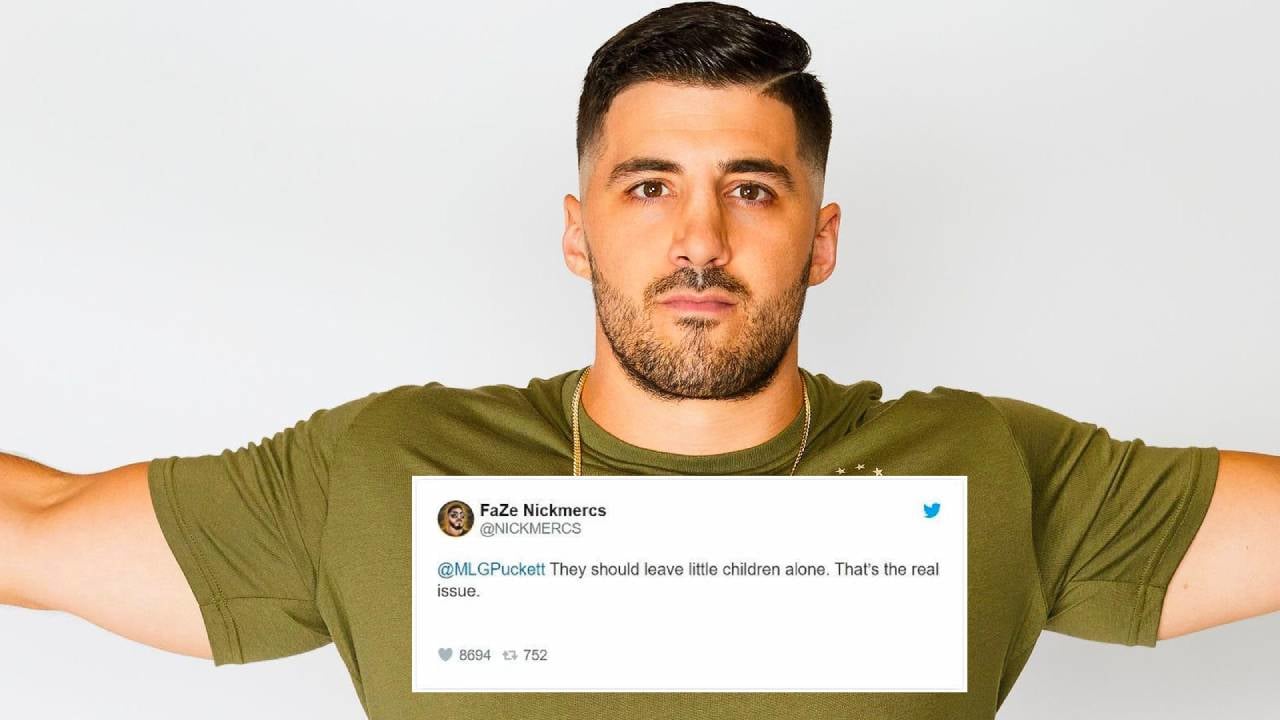 Nickmercs, a popular streamer and member of the Faze clan, had his own custom cosmetic pack in Call of Duty: Modern Warfare 2 and Warzone 2, featuring his likeness and signature logo. However, the bundle was abruptly removed from the in-game store by Activision on June 8, 2023, following a controversial tweet by Nickmercs that sparked outrage among the LGBTQ+ community and its allies.
Nickmercs' Controversial Tweet
The tweet in question was posted on June 7, 2023, in response to a video shared by Chris Puckett, a retired Halo pro and MLG executive. The video showed an attack on pro-LGBTQ+ demonstrators outside of a school board meeting in Glendale, CA, where some parents were protesting against the inclusion of LGBTQ+ topics in the curriculum. Puckett expressed his dismay at the violence and intolerance, saying "Let people love who they love and live your own life."
This happened 4 blocks from my Overwatch League apartment.

Americans are in a sad place right now.
Let people love who they love and live your own life. https://t.co/iflQJ1xmgC

— Puckett ✈️ #CDL2023 (@MLGPuckett) June 7, 2023
Nickmercs replied to Puckett's tweet with a seemingly dismissive and insensitive remark: "They should leave little children alone. That's the real issue." Many interpreted this as a thinly-veiled anti-LGBTQ+ dog whistle, implying that LGBTQ+ people are somehow harming or indoctrinating children by being visible and accepted in society. Nickmercs faced a wave of backlash from Twitter users who called him out for his ignorance and bigotry.

The Streamer's Response
The next day, Nickmercs addressed the controversy on his Twitch stream, where he claimed that he was not anti-LGBTQ+ and that he did not mean to upset anyone.
However, he also refused to apologize for his tweet or take it down, saying that he believed that school was not the place to speak about LGBTQ+ issues. He said that he was only expressing his opinion and that he had nothing against anyone's personal choices.
Nickmercs has responded to the backlash he got for his previous comments

It was not his intention to piss anyone off
He and his wife want to have those conversations with their own kid
He won't apologize because he doesn't believe it's wrong pic.twitter.com/aAMMn97IIH

— Jake Lucky (@JakeSucky) June 8, 2023
The Developer's Decision
Activision, the developer and publisher of Call of Duty, did not share Nickmercs' opinion. On June 8, 2023, they announced that they had removed the Nickmercs Operator bundle from the Modern Warfare 2 and Warzone store, without giving any prior notice or explanation.
Due to recent events, we have removed the "NICKMERCS Operator" bundle from the Modern Warfare II and Warzone store. We are focused on celebrating PRIDE with our employees and our community.

— Call of Duty (@CallofDuty) June 9, 2023
Later, they confirmed that the decision was made due to Nickmercs' tweet, saying that they were focused on celebrating PRIDE with their employees and their community. PRIDE is an annual celebration of LGBTQ+ culture and history that takes place in June.
The Aftermath
Nickmercs has not yet commented publicly on the removal of his Call of Duty bundle. It is unclear whether he will face any further consequences from Activision or Faze for his actions.
Comments