In September of 2020, we launched the Warzone Tracker app for Desktop through a collaborative effort with the team at Overwolf. Thanks to their support for the Call of Duty: Warzone title, we were able to create a real-time stat tracking app for players to analyze their performance as they play.
Since then, the Warzone Tracker app has grown to over 100,000 downloads, as reported by the Overwolf App Store, and is considered a necessity to countless Warzone players.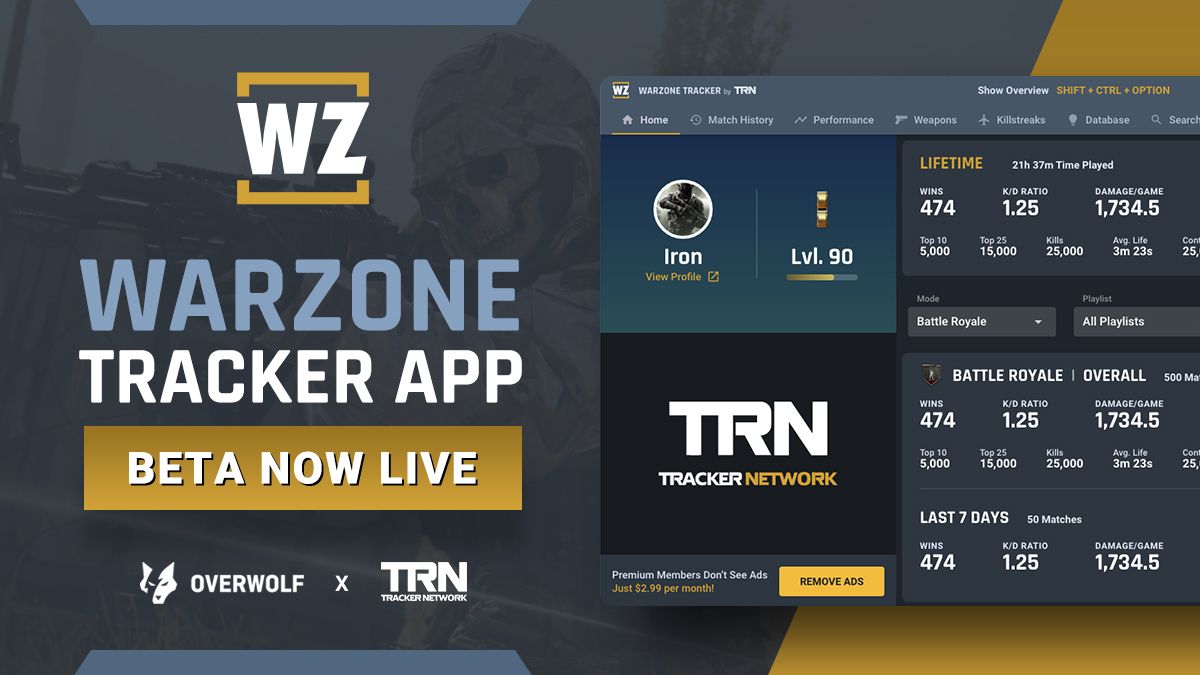 Warzone Blocks Overwolf
At the start of Black Ops Cold War and Warzone Season Three, players were abruptly prompted with a message upon launching Warzone which states that Overwolf is no longer allowed to run during gameplay.
A third-party application that goes against Call of Duty: Warzone terms and services has been detected on this computer.

Overwolf.exe

To continue to enjoy the gameplay and to help preserve the competitive integrity of Call of Duty: Warzone, please close this third-party application and restart the game.
This unprecedented change completely halted the use and development of the Warzone Tracker app - an upsetting event for ourselves and thousands of players. Immediately following this change, we verified that this change was not an accident or a false positive; Overwolf was no longer allowed in Warzone. The teams at Overwolf have since sprung to action and reached out to Activision in order to resolve the issue.
According to an announcement from Overwolf, a constructive conversation is currently taking place and the team hopes to restore functionality in the near future. Until then, players are asked to complete the following survey; the results of which will be provided to Activision in an attempt to show the community's desire for Overwolf's functionality in Warzone.
The Future of Warzone and Overwolf
At this time, it's uncertain whether or not Overwolf, and the Warzone Tracker app, will return. If it is to return, we have many positive updates in mind to expand on the feature set of the app.
Until then, you can continue to use the COD Tracker website for all of your stat tracking needs.
---
Stay tuned to @CODTracker on Twitter for full Call of Duty coverage, including the latest Warzone news.
If you're new to Call of Duty Tracker, you should know that we also offer free services such as player statistics, leaderboards, and a cosmetics database. Consider checking us out and let us know on Twitter what you'd like to see next!
Comments