Ahead of the launch of Call of Duty: Black Ops Cold War on Friday, November 13th, Treyarch has shared a content roadmap for launch and Season One! This gives us our first look at new content, including maps, weapons, game modes, and more.
Alongside the content roadmap, several details regarding the future of Warzone and its integration with Modern Warfare and Black Ops Cold War were shared. We suggest checking out this blog for a full understanding of Warzone's imminent evolution.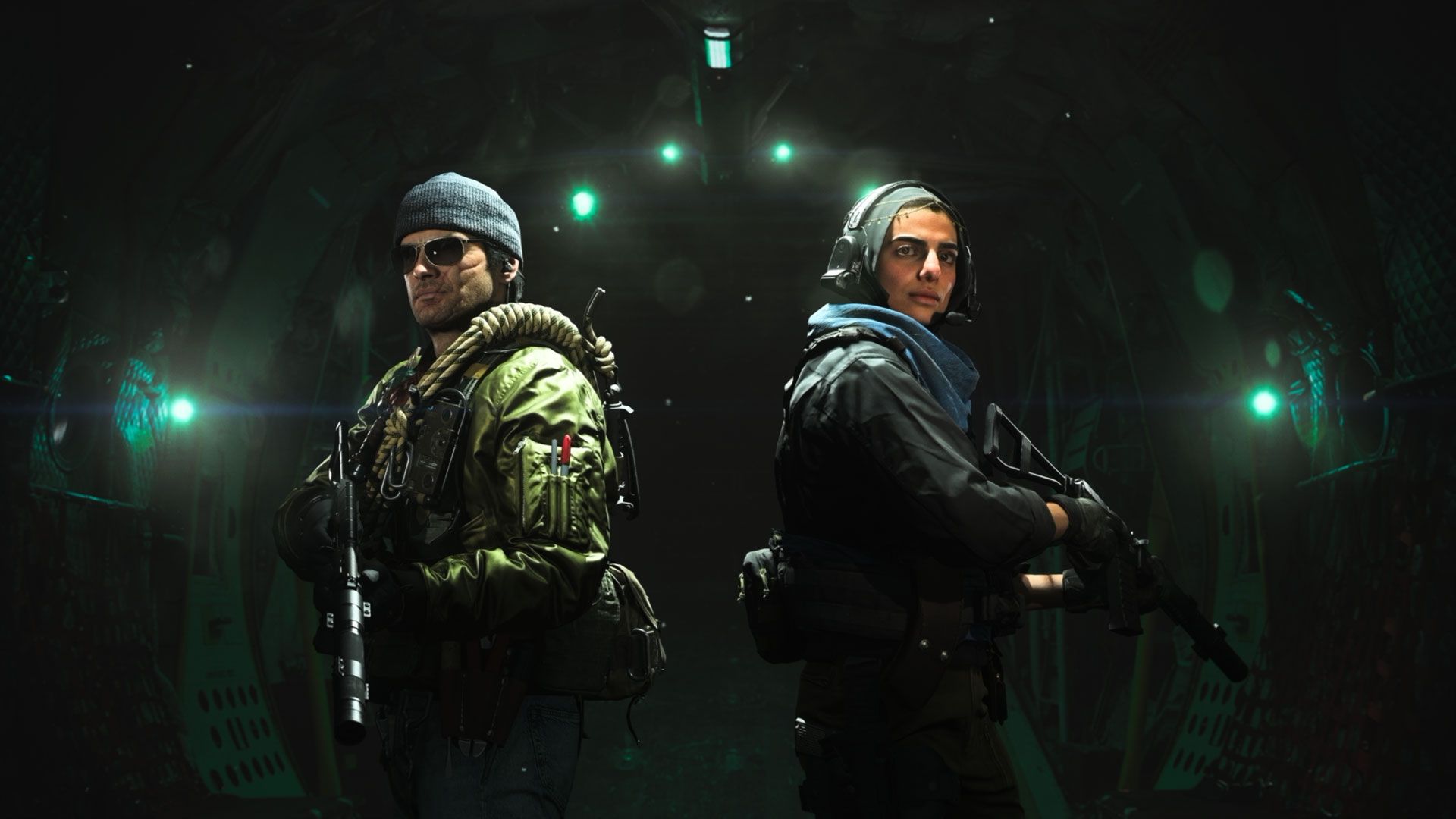 Roadmap
Prior to Season One, on Tuesday, November 24th, the Nuketown '84 Multiplayer map will be added to rotation. This rendition on the fan-favorite map sets the Nevada nuclear test site in 1984, abandoned and overrun by graffiti.
Season One begins on Thursday, December 10th, it's here that Black Ops Cold War sees its first significant content update, including but not limited to the following...
New Multiplayer Maps and Modes
2v2 Gunfight Mode
New Weapons
New Zombies Modes
New Warzone Experience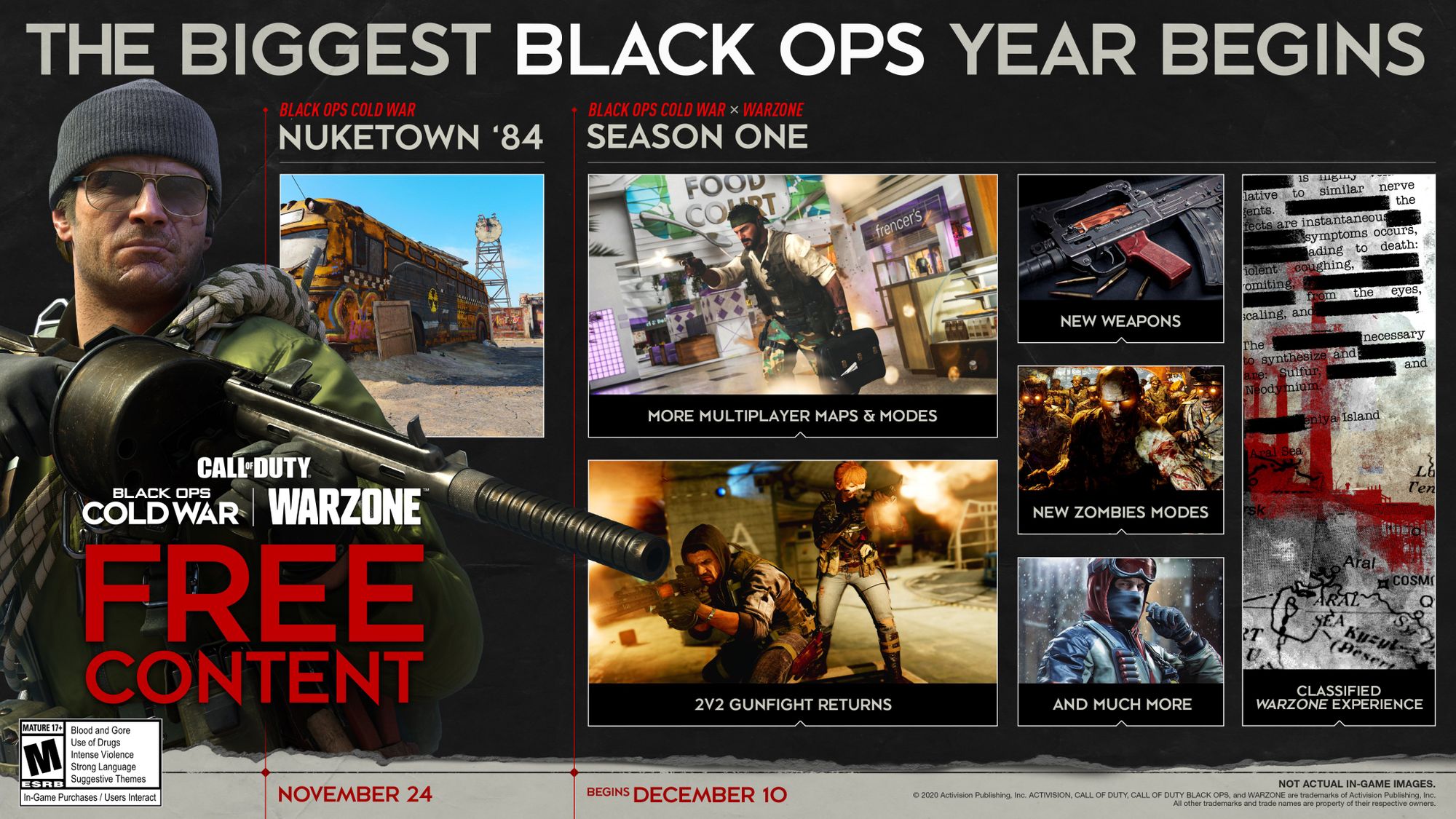 While the roadmap does not specify which game modes and weapons are coming to Black Ops Cold War, fans have begun to dig into the fine details of the image to associate the art with corresponding content.
The hero figure of the roadmap, Russell Adler, is pictured with an AA-12 Shotgun in his hands. Meanwhile, the New Weapons portion of the roadmap showcases OTs-14 Groza Assault Rifle. It's safe to assume that both of these weapons will release in Black Ops Cold War in Season One.
The Maps and Modes portion of the roadmap is left open to interpretation, however, many fans suspect that Woods' presence with the briefcase suggests the return of the Heist mode from Call of Duty: Black Ops 4.
---
Stay tuned to @CODTracker on Twitter for full Call of Duty coverage, including the latest Black Ops Cold War news.
If you're new to Call of Duty Tracker, you should know that we also offer free services such as player statistics, leaderboards, and a cosmetics database. Consider checking us out and let us know on Twitter what you'd like to see next!
Comments