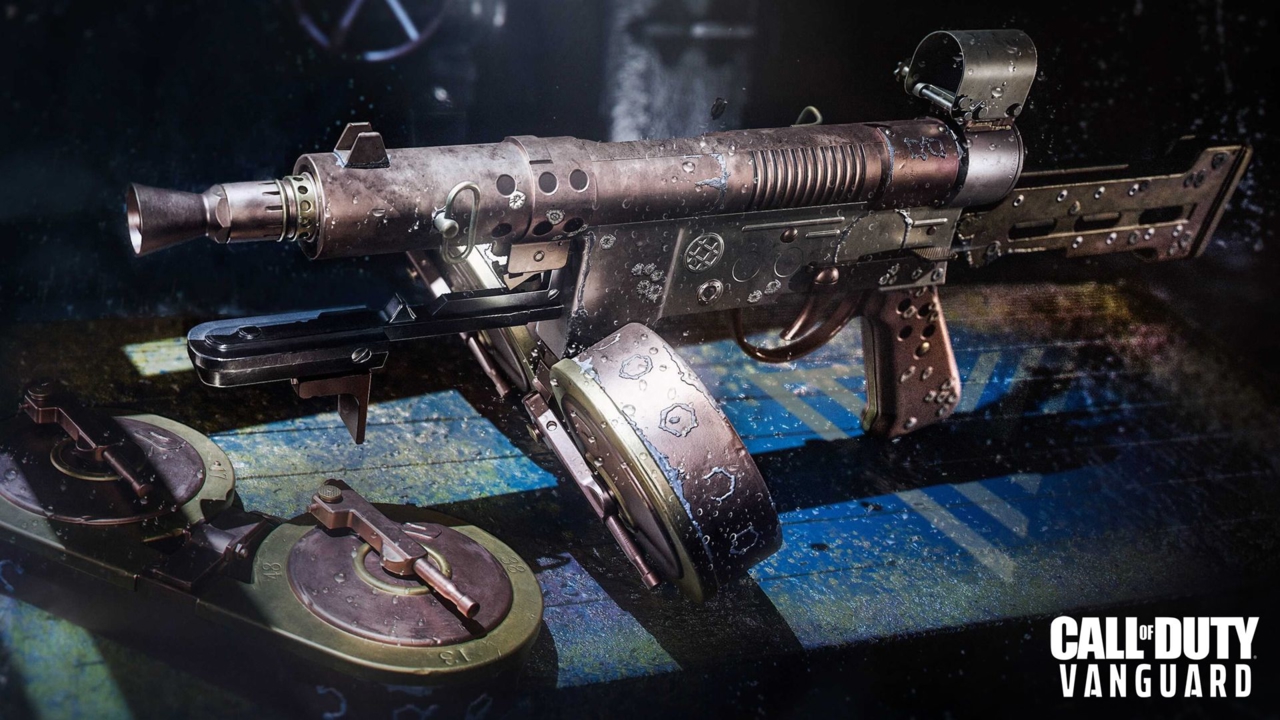 An all-new ranged weapon is available now in Call of Duty: Vanguard and Warzone Pacific. The Welgun is a heavy full-auto SMG. Across Warzone Pacific, Multiplayer, and Zombies, players can get their hands on the Welgun via in-game challenges or a Store Bundle starting today. Do you have what it takes? Dive in!
Not a fan of the Welgun? Season One also introduces two new ranged weapons in the Battle Pass.
Welgun
Heavy full-auto SMG with lethality and range perfect for short to medium range engagements.
Unlock Challenges
Warzone & Multiplayer
Get 10 Kills with an SMG while Aiming Down Sights in a single match 15 times
Zombies
In Zombies, get 5 rapid Critical Kills with a SMG during 50 different Portal Objectives
Bundle
If you'd prefer to skip the line and immediately unlock the Welgun, you can purchase a Bundle from the Store which contains a Blueprint for this weapon. Upon doing so, you will be granted immediate access to the Blueprint, however, you will need to complete challenges to unlock the base weapon.
---
Stay tuned to @CODTracker on Twitter for full Call of Duty coverage, including the latest Warzone news.
If you're new to Call of Duty Tracker, you should know that we also offer free services such as player statistics, leaderboards, and a cosmetics database. Consider checking us out and let us know on Twitter what you'd like to see next!
Comments