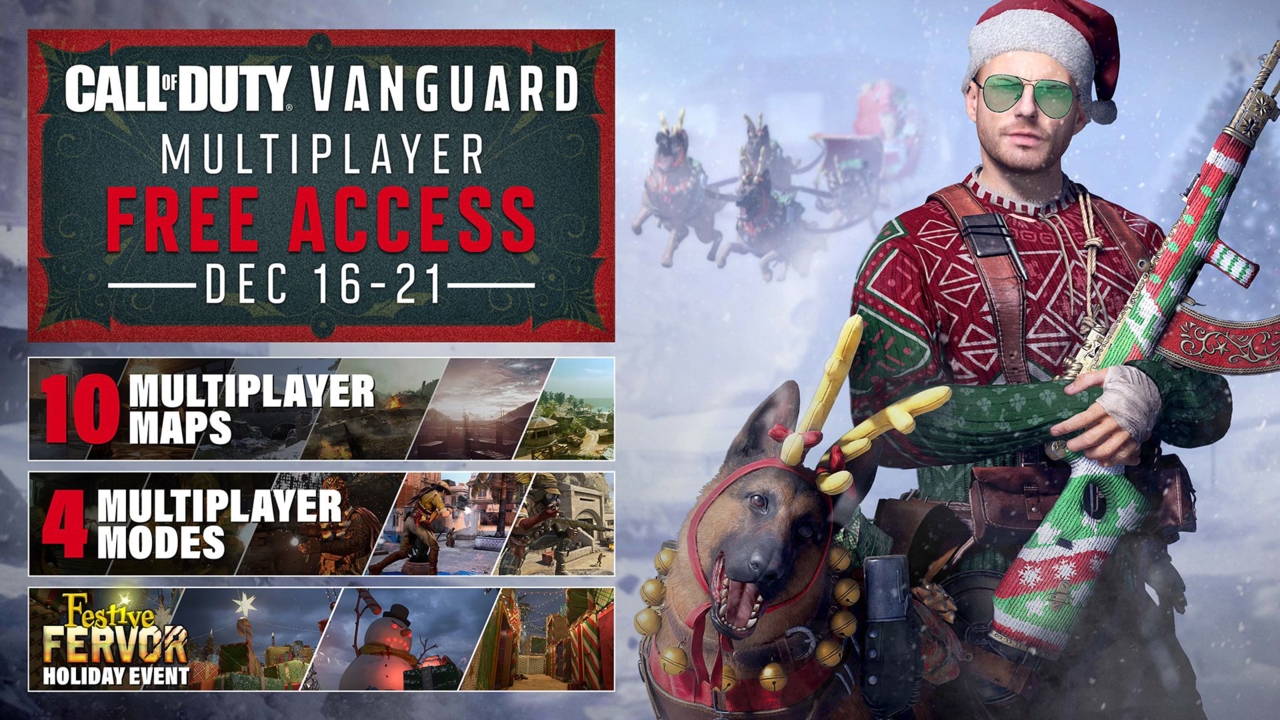 As the limited-time Festive Fervor event is underway, Activision and Sledgehammer Games are giving players worldwide a way to relax during Holiday break with a Free Access period for Call of Duty: Vanguard! During this time, players across all platforms can hop in to the Multiplayer mode, free of charge.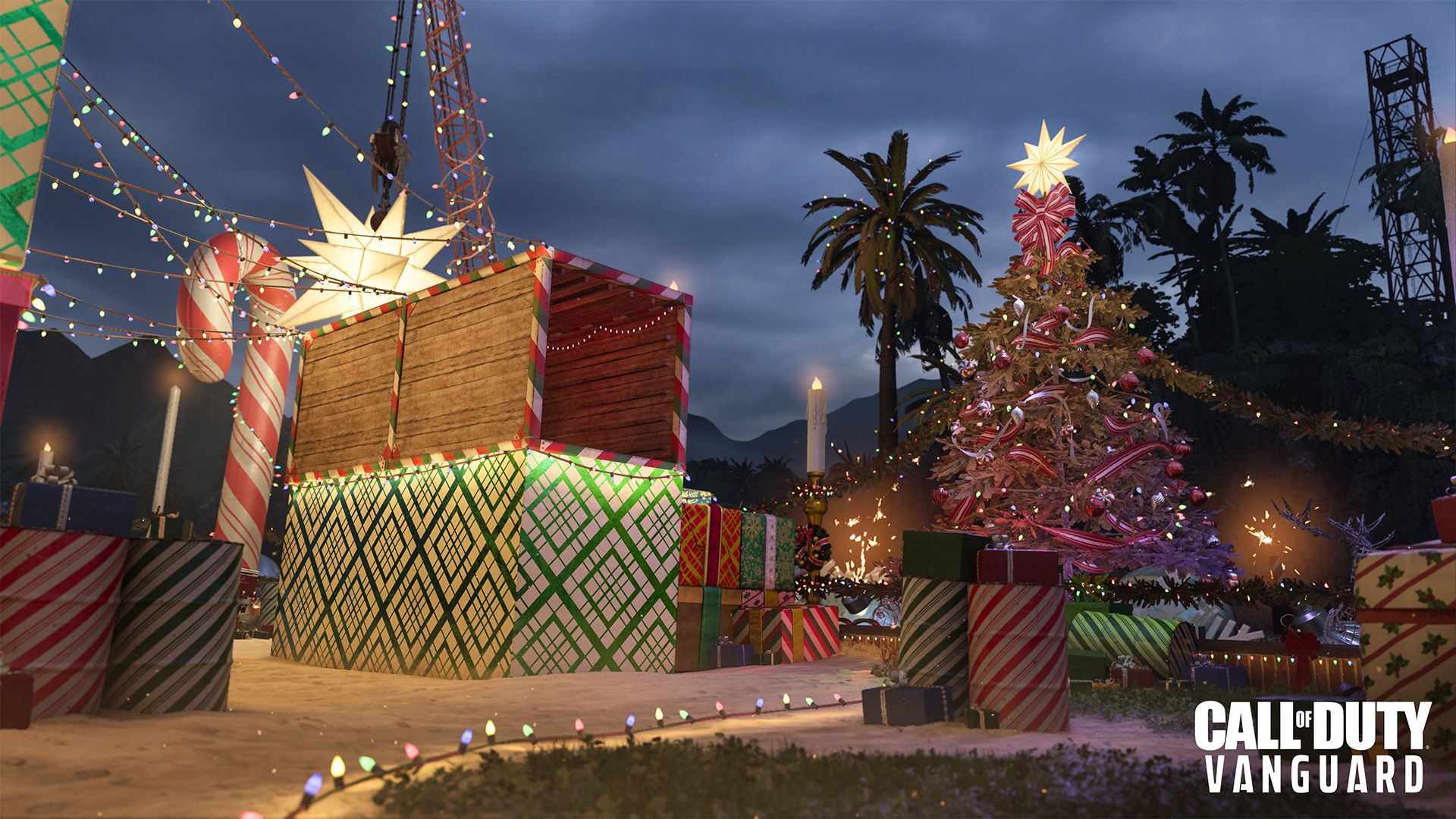 Vanguard Free Access
Test your skills in Call of Duty: Vanguard, free for a limited time on PlayStation 4, PlayStation 5, Xbox One, Xbox Series X|S, and PC (Battle.net). Includes both the core, player versus player Multiplayer experience.
Begins: Thursday, December 16th at 10AM PT
Ends: Tuesday, December 21st at 10AM PT
Multiplayer
Vanguard features the classic, boots on the ground, fast-paced Multiplayer gameplay across over twenty maps, including classics such as Shipment and Castle, and all-new gems like Das Haus and Tuscan.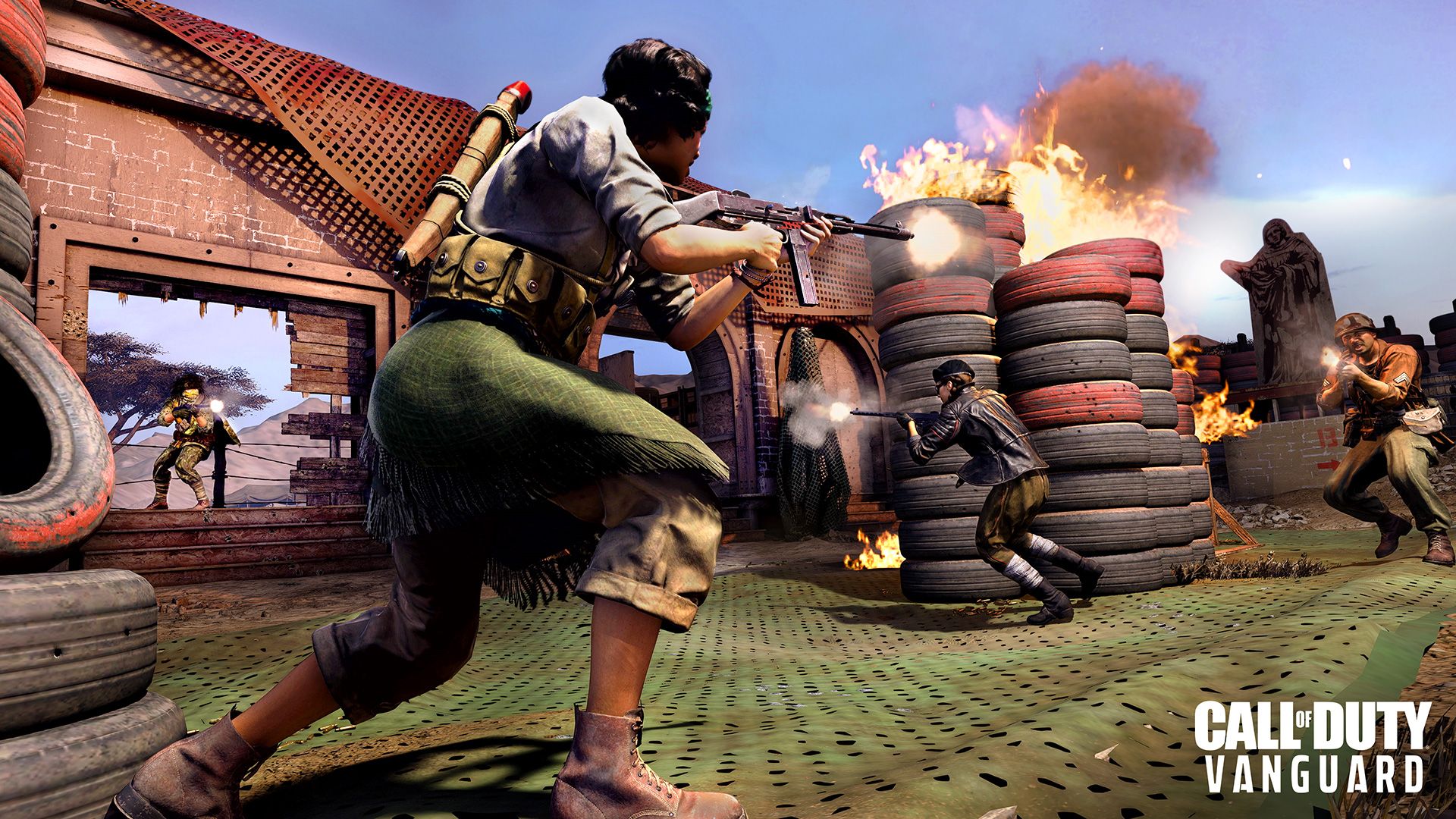 If you're a new player to Vanguard's Multiplayer mode, be sure to check out your stats on COD Tracker! You could even take a look at the top players on our Leaderboards to get an idea of the Weapons and Scorestreaks that they use to help you get an edge on your opponents. As always, our Warzone site welcomes new and old players - check it out.
---
Stay tuned to @CODTracker on Twitter for full Call of Duty coverage, including the latest Vanguard news.
If you're new to Call of Duty Tracker, you should know that we also offer free services such as player statistics, leaderboards, and a cosmetics database. Consider checking us out and let us know on Twitter what you'd like to see next!
Comments