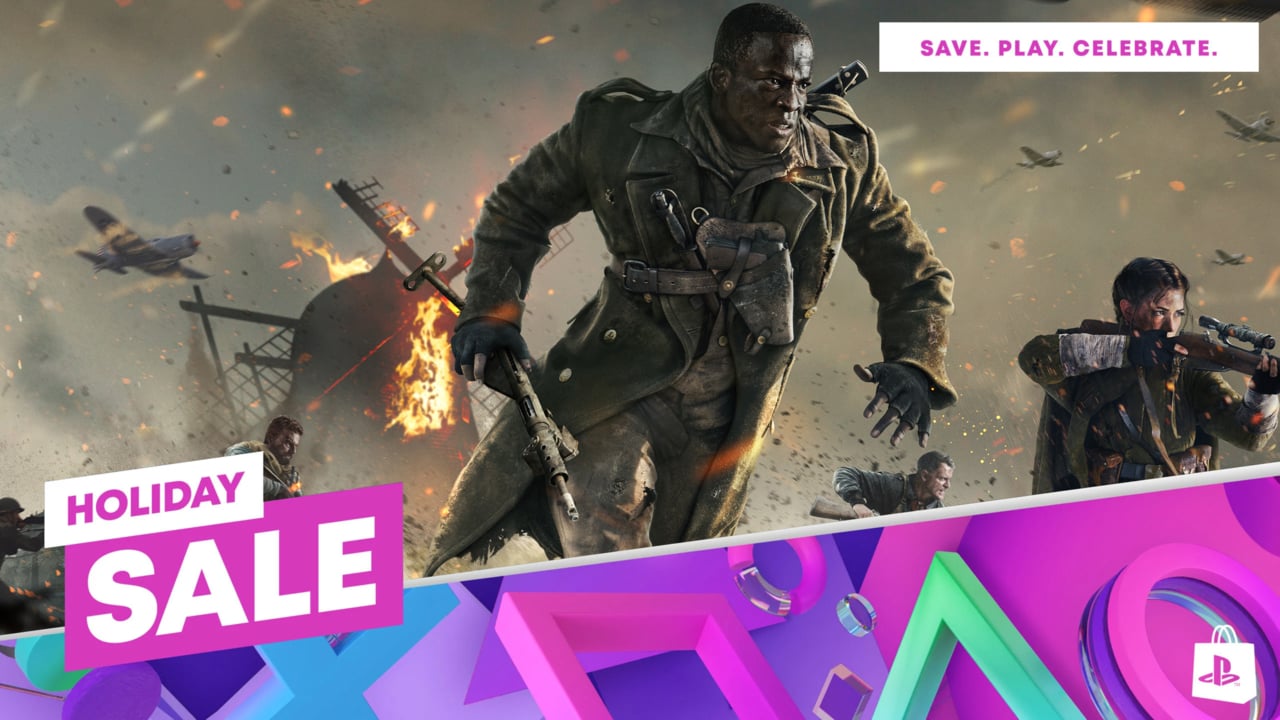 The Holiday Sale has arrived on the PlayStation Store! Wednesday, December 22nd through Wednesday, January 19th, PlayStation players can save up to 67% on Call of Duty titles. Now's your chance to snag those games with great discounts.
If you pick up some of these titles, be sure to check out your stats on COD Tracker!
PlayStation Holiday Sale
Call of Duty: Vanguard
The award-winning Call of Duty® series returns with Call of Duty®: Vanguard, in which players will experience influential battles of World War II as they fight for victory across the Eastern and Western Fronts of Europe, the Pacific, and North Africa.
Standard Edition: $38.99 (-35%)
Cross-Gen Bundle: $48.99 (-30%)
Ultimate Edition: $79.99 (-20%)
Call of Duty: Black Ops Cold War
Call of Duty®: Black Ops Cold War will drop players into the depths of the Cold War's volatile geopolitical battle of the early 1980s. In a gripping single-player Campaign, players will descend into the dark center of a global conspiracy alongside iconic characters Woods, Mason, and Hudson, as well as a new cast of operatives to stop a plot decades in the making.
Standard Edition: $29.99 (-50%)
Cross-Gen Bundle: $34.99 (-50%)
Call of Duty: Modern Warfare
The stakes have never been higher as players take on the role of lethal Tier One operators in a heart-racing saga that will affect the global balance of power. Call of Duty®: Modern Warfare® engulfs fans in an incredibly raw, gritty, provocative narrative that brings unrivaled intensity and shines a light on the changing nature of modern war.
Standard Edition: $19.79 (-67%)
---
Stay tuned to @CODTracker on Twitter for full Call of Duty coverage.
If you're new to Call of Duty Tracker, you should know that we also offer free services such as player statistics, leaderboards, and a cosmetics database. Consider checking us out and let us know on Twitter what you'd like to see next!
Comments