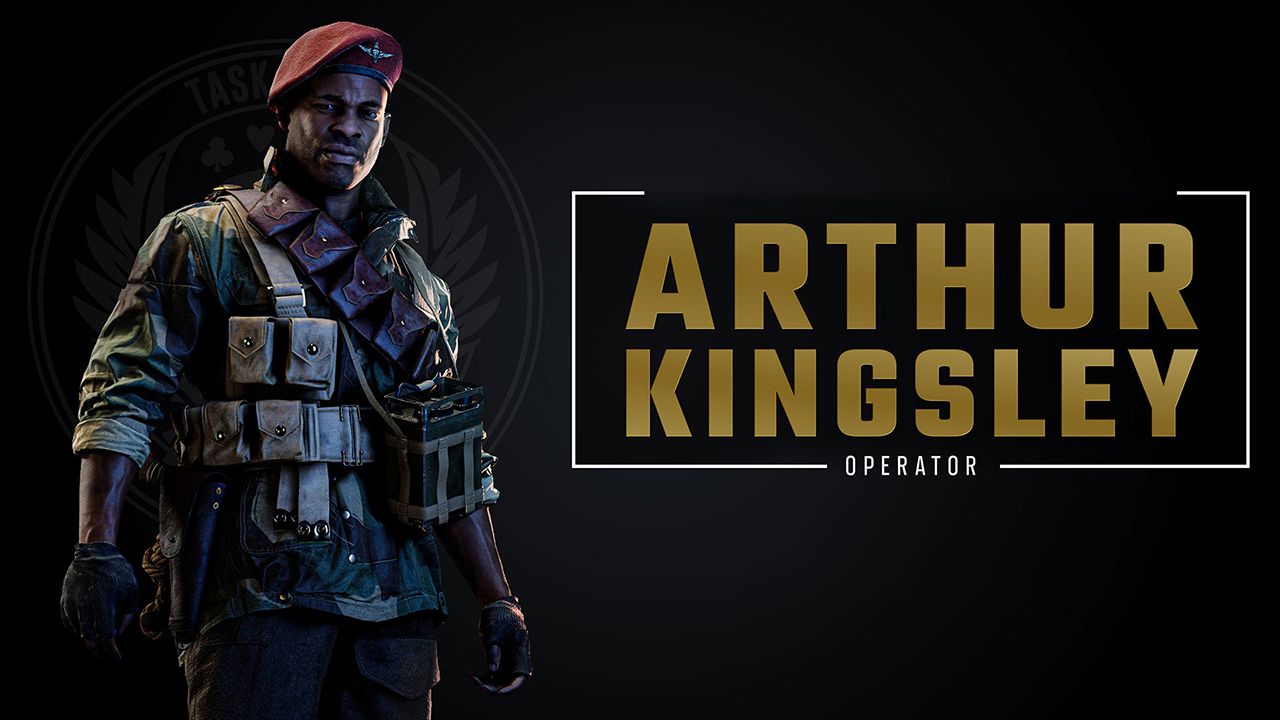 The Task Force One Leader from the upcoming release, Call of Duty: Vanguard, has arrived in Black Ops Cold War and Warzone. Unlocking this British free world fighter is actually much simpler than you may expect, and those who purchased last year's release from Treyarch are already familiar with the process thanks to Sgt. Frank Woods.
To unlock Arthur Kingsley for use in both Black Ops Cold War and Warzone, you simply need to purchase Vanguard from the PlayStation, Xbox, or Battle.net Store prior to its release on November 5th. Upon doing so, restart your game and you will be given a prompt to redeem your new Operator and his accompanying Operator Skin.
Arthur Kingsley
Now that you've unlocked Kingsley, let's get to know him...
Born a royal in Cameroon, Arthur Kingsley studied at Cambridge and joined the British army to fight for the free world. A true leader, Arthur protects those who serve beside him, earning their undying loyalty and respect.
Full Name: Arthur Kingsley
Date of Birth: 02/16/1916
Nationality: British
Birthplace: Cameroon
Faction: NATO
Blood Type: O+
First Language: Duala
Service: SOTF (Special Ops Task Force) 001, SOE (Special Operations Executive)
Timeline:
1932 – Attends Cambridge University in England at the behest of his father.
1936 – Graduates from Cambridge and joins the British Army.
1939 – Deployed to France as part of the BEF when Britain declared war on Germany after the invasion of Poland.
1940 – Survives the Battle of Dunkirk and makes it back to England.
1944 – Participates in Operation Tonga as a Paratrooper Sergeant
1945 – Leads a special operations team known as Vanguard to a Nazi submarine base in search of intel regarding the plans of Nazi high command after the inevitable fall of Berlin.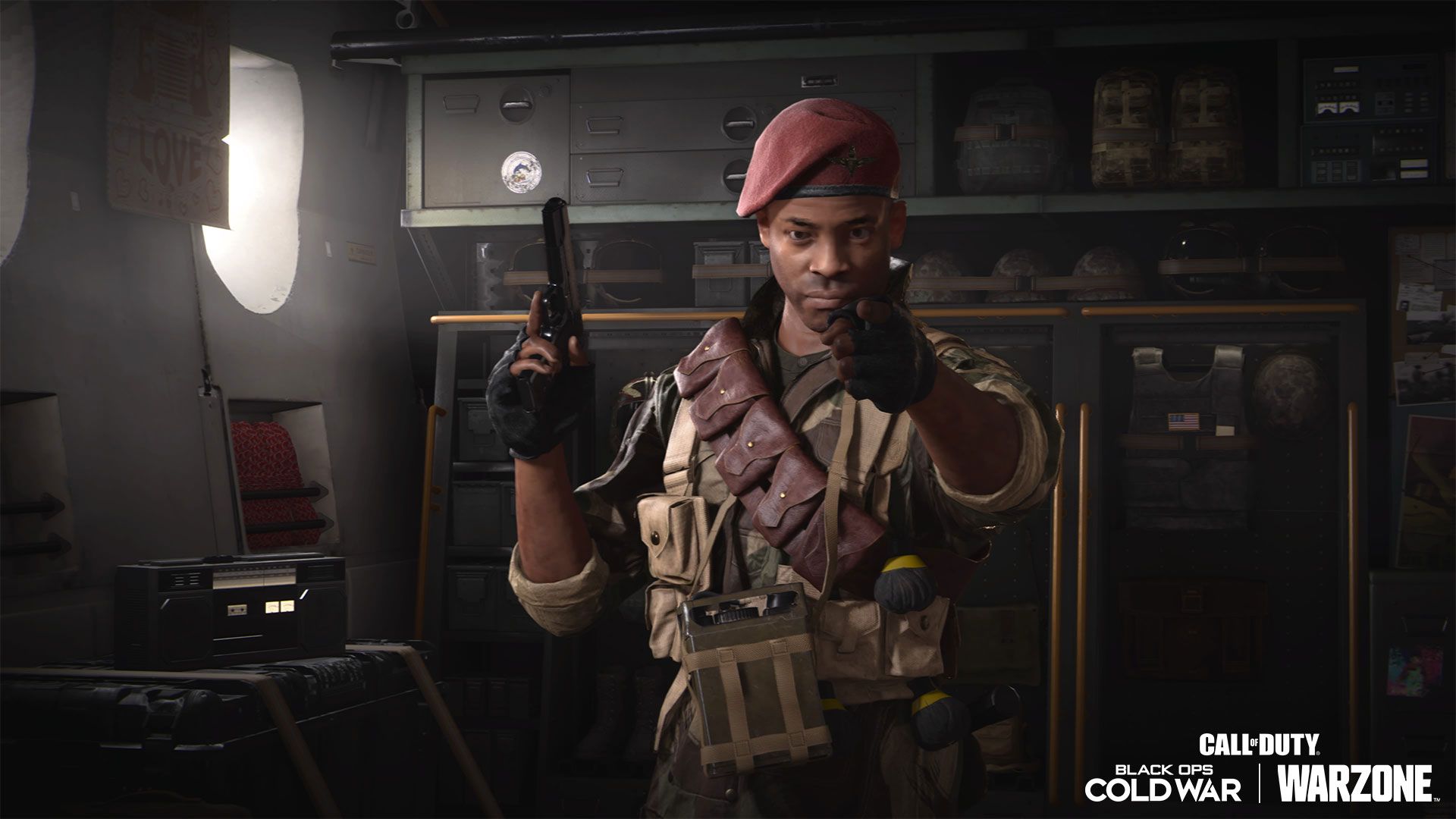 It's currently unclear whether or not Treyarch and Raven Software intend to implement any further Operator Skins for this Vanguard Operator. Although, given the example of Black Ops Cold War's Woods pre-order reward, it seems unlikely.
If Arthur Kingsley hasn't satisfied your need for new cosmetics, perhaps the Night Raid Mastercraft Blueprint for the PPSh-41, in both Black Ops Cold War and Warzone, will? This reward is also obtained by the same means as Kingsley.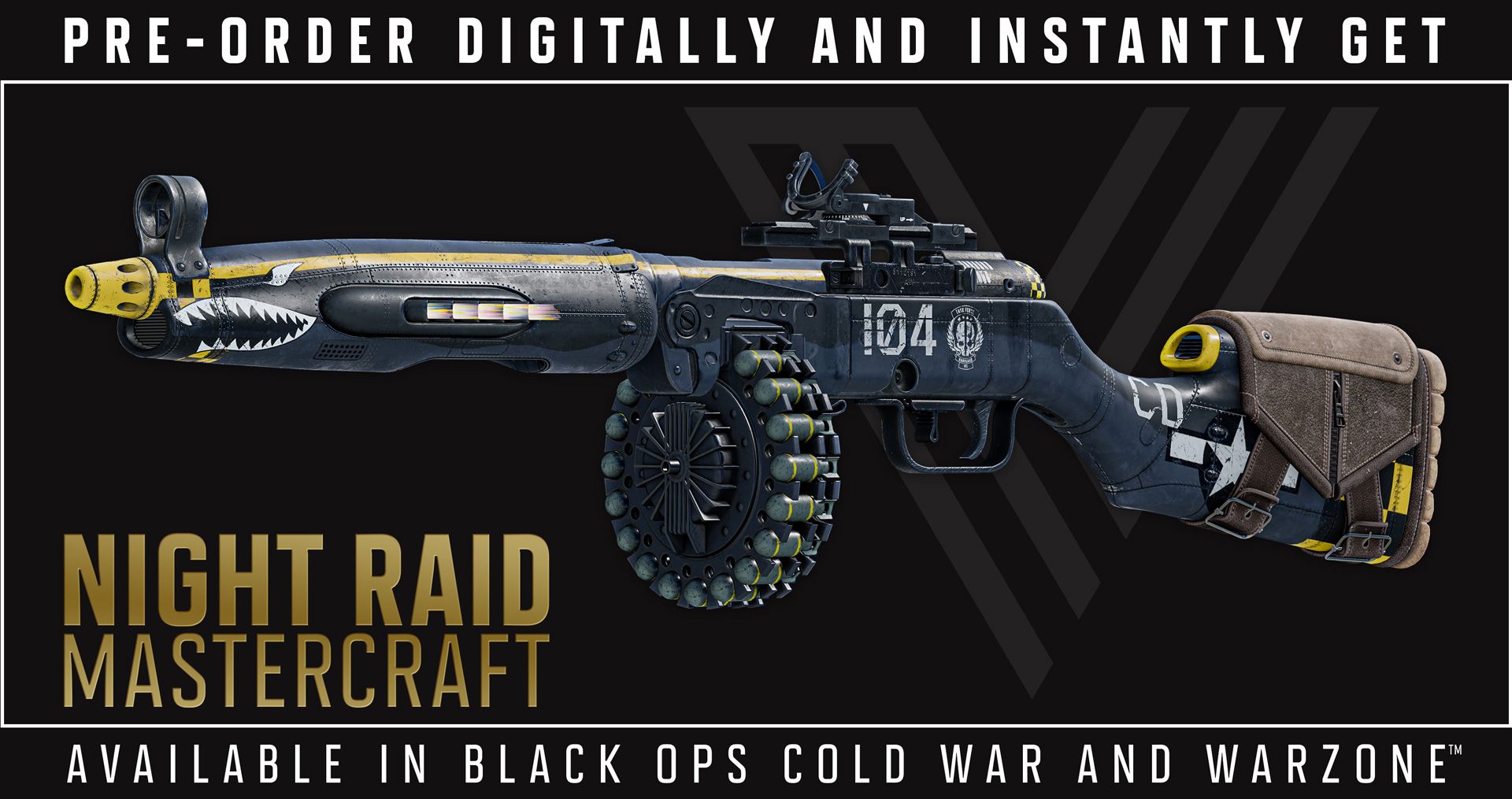 Call of Duty: Vanguard releases on Friday, November 5th, 2021. Sign-up for updates.
---
Stay tuned to @CODTracker on Twitter for full Call of Duty coverage, including the latest Warzone news.
If you're new to Call of Duty Tracker, you should know that we also offer free services such as player statistics, leaderboards, and a cosmetics database. Consider checking us out and let us know on Twitter what you'd like to see next!
Comments