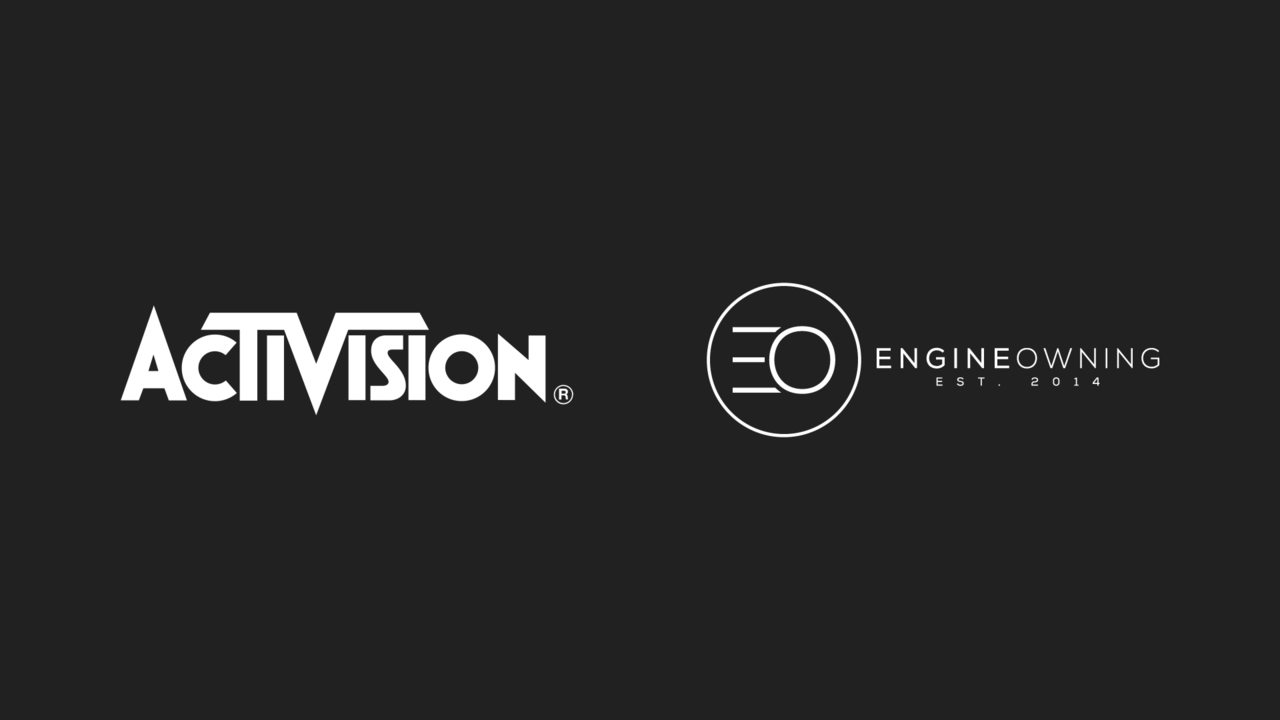 Activision's claims of a multi-faceted anti-cheat initiative couldn't be more true as a new lawsuit reveals that the Call of Duty publisher is suing EngineOwning, one of the largest cheat manufacturers for Call of Duty: Warzone and Vanguard.
The potential effects that are to come of this lawsuit are overwhelmingly positive for the millions of legitimate Call of Duty players. Some side-effects, such as smaller cheat manufacturers announcing shutdowns, have already begun. Updates to the RICOCHET kernel-driver are being felt as cheaters voice frustrations with their recent experiences in Warzone.
Activision Publishing v.  Engineowning UG
On Tuesday, January 4th, 2022, entities from MSK law firm submitted a lawsuit on behalf of Activision Publishing, Inc. (Delaware) against EngineOwning UG (Germany). Activision, the Plaintiff, alleges all of the following...
Trafficking in circumvention devices
Intentional interference with contractual regulations
Unfair competition
In the initial lawsuit, Activision claims to have banned "hundreds of thousands" of players suspected of utilizing cheating software in order to gain an unfair advantage in their Call of Duty titles in "the past year." It's believed that "tens of thousands" of these players were using an EngineOwning product at some point of their time in-game.
Activision has been able to identify and ban hundreds of thousands of accounts using cheating software in the COD Games in just over the past year.

Accordingly, Activision is informed and believes, and on that basis alleges, that as a result of Defendants' conduct, at least tens of thousands of breaches of these contracts have occurred.
In order to accurately assess and depict the damages to Activision and its products caused by EngineOwning, the Plaintiff has requested that all revenue generated by the Defendants products (Call of Duty cheating services) be reveal in court.
Defendants' conduct has caused damage to Activision and has unjustly enriched Defendants, in an amount to be proven at trial.

As a result of Defendants' acts and conduct, Activision has sustained and will continue to sustain substantial, immediate, and irreparable injury, for which there is no adequate remedy at law.
Activision has made it clear that previous legal attempts to prevent EngineOwning from producing and supplying Call of Duty cheats have been futile. Cease and desist demands have been provided to multiple individuals who are thought to be involved with the Defendant. Despite this, EngineOwning continued operations.
On multiple occasions over the past few years, Activision has contacted or sought to contact some of the individuals suspected to be involved with EO and demanded that they cease and desist from any further development, maintenance, marketing, distribution, and sale of the Cheating Software. Activision is informed and believes, and on that basis alleges, that the Defendants in this action are and have been fully aware that their conduct violates Activision's rights but nevertheless have brazenly continued their activities.
In response to the news that Activision is seeking legal action against EngineOwning, who is believed to be one of the largest cheat providers in the industry, many other cheat manufacturers announced that they would no longer provide services for Call of Duty. This response is a preemptive measure to avoid legal action from the mega-corporation that is Activision.
The legal process takes time. This is a massive move for Activision to make that's sure ripple throughout the industry.
EngineOwning Responds
Soon after details of Activision's lawsuit went public, EngineOwning took to Twitter in what's believed to be an attempt to "play it cool" and teased their work on a cheat for Overwatch - an Activision-Blizzard title. No direct response was made in regard to the lawsuit. Many believe that the Defendant is maintaining its composure publicly as things heat up behind-the-scenes.
Shortly thereafter, with no public response to the lawsuit, EngineOwning announces the re-release of its Call of Duty: Vanguard cheating service. The product had previously been unavailable for an extended period of time due to anti-cheat efforts by Activision and Sledgehammer Games. To the uninformed, this would appear to be "business as usual" for the Defendant.
Activision Increases Pressure
In an effort to reveal the identities of those associated with EngineOwning, Activision has submitted a request to the California court to subpoena a total of fifteen platforms known to be used by the defendants. Among those are social media platforms such as Instagram and Twitter, as well as logistics platforms such as PayPal and Cloudflare.
The full list of platforms that Activision looks to subpoena is as follows:
Google LLC (YouTube)
Twitter, Inc.
Tuscows, Inc. (Domain Name Registrar)
Stripe, Inc. (Payments Platform)
Valve Corporation (Steam)
Reddit, Inc.
PayPal, Inc. (Payments Platform)
Namecheap, Inc. (Domain Name Registrar)
Meta Platforms, Inc. (Instagram)
Github, Inc. (Software Platform)
Discord, Inc.
Amazon.com, Inc.
Coinbase Global, Inc. (Cryptocurrency Platform)
Cloudflare, Inc. (Domain Name Registrar)
Trustpilot, Inc. (Reviews Platform)
Activision hopes to use data collected by these platforms to obtain names, addresses, IP addresses, and other identifying information of several users who are believed to be involved in EngineOwning's operations.
Activision's investigators have informed [their lawyers] that they have exhausted all reasonable efforts to identify these defendants using the data and resources available to them.
The results of this request, and any subsequent subpoenas, have yet to be determined.
RICOCHET Updates
On Wednesday, December 15th, 2021, RICOCHET Anti-Cheat was implemented in Call of Duty: Warzone in the form of a kernel-level driver. In addition to server-side anti-cheat measures, this multi-faceted approach to combat cheaters has been extremely successful in the weeks since its launch. Known only as #TeamRICOCHET, a team at Activision continues to maintain the anti-cheat system with regular, unannounced improvements aimed to detect and prevent cheats.
At the time of writing, EngineOwning's Warzone cheat is now available for purchase after a multi-week downtime due to RICOCHET. Despite this, many cheaters voiced frustrations with the service in the manufacturers Telegram chat. It's claimed that the cheat induces crashes, blue screen errors, and more. This is likely due to the anti-cheat efforts of RICOCHET.
In the weeks following the beginning of the lawsuit, cheaters in Call of Duty: Warzone have begun to complain of a "damage nerf" to their weapons. Although unconfirmed, it's believed that this is a new facet of the RICOCHET Anti-Cheat initiative which greatly reduces the damage that suspected illegitimate players can achieve. This is a temporary and frustrating measure intended to reduce the negative impact that a cheater can have while reason for an account ban is confirmed.
We'll keep you updated on Twitter (@CODTracker) as this situation progresses.
---
Stay tuned to @CODTracker on Twitter for full Call of Duty coverage, including the latest Warzone news.
If you're new to Call of Duty Tracker, you should know that we also offer free services such as player statistics, leaderboards, and a cosmetics database. Consider checking us out and let us know on Twitter what you'd like to see next!
Comments