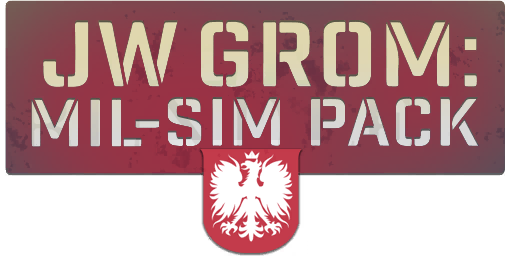 JW GROM: Mil-Sim Pack
Operator Pack

1,200
Season 4
Get in and out with the JW GROM: Mil-Sim Pack.
More Bundles
Modern Warfare and Warzone Store Database
The in-game store is available to all players. You can view Modern Warfare and Warzone bundles, Battle Passes, many sets of cosmetic items (calling cards, gun camos, charms, emblems, finishing moves, gestures, operator skins and quips, spays, stickers, vehicle skins and horns, watches, weapons and their attachments and blueprints). All the items are available in the current Modern Warfare and Warzone shop.
Loot
Be aware of all available cosmetic items and customization options. Search for Base, Common, Rare, Epic, and Legendary items. Find similar items or share desired items with your friends.
Bundles
Find the best bundles even before they are available in your in-game store! Bundles are your main way of getting multiple cosmetic items in one streamlined package. Bundles are usually packaged with a certain theme, and you can preview each item of the bundle individually before you buy it. Find similar bundles or share desired bundles with your friends.
Operators
Learn all the customization options for your favorite operators. Skins, Finishing Moves and Quips are included.
Weapon Stats
Choose a weapon to see all its special Modern Warfare and Warzone blueprint variants, with stats and available attachments to recreate the weapon in your game.
Battle Passes
The Battle Pass allows you to progress through tiers and earn certain unlockables such as gun camos, outfits, and COD Points.