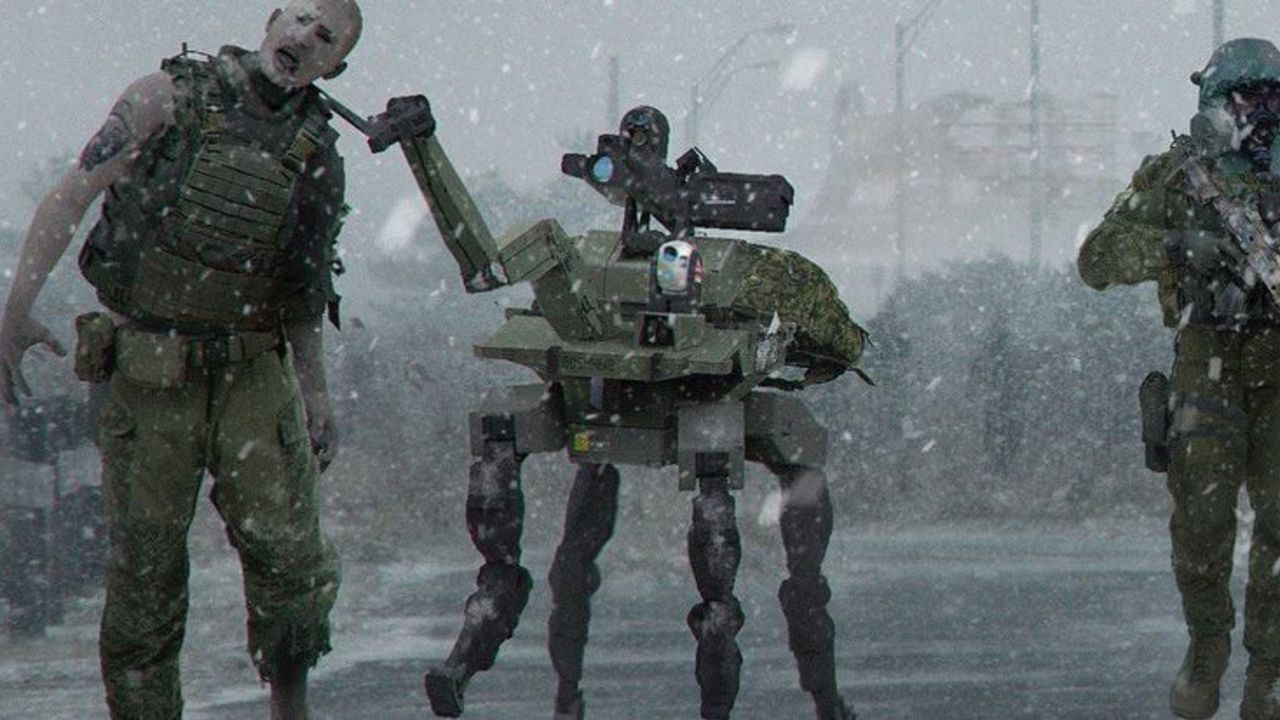 Update
Following the community's excitement, Aaron Beck tells YouTuber GlitchingQueen that the artwork never reached the developmental stages - it was purely a conceptual piece to visualize an idea.

Original
When Call of Duty: Modern Warfare released on October 25th, 2019, a subset of the community were disheartened to learn that the notorious Zombies mode featured in previous titles - primarily those developed by Treyarch - would not be present in Infinity Ward's latest release. Months prior to release, it was stated that Zombies would "compromise the feeling of playing in a world that feels realistic", but many fans held out hope for a surprise. Call of Duty: World at War introduced Zombies to the Call of Duty franchise, immediately following its Campaign mode.
When asked if Modern Warfare would continue the story left in Call of Duty: Infinite Warfare's Zombies mode, or even create an all-new story, Infinity Ward's Campaign Director, Jacob Minkoff, provided the following statement to PlayStation Lifestyle.
But for us, we're trying to create an authentic, realistic feeling world. We don't have the flexibility to do something like put zombies in the game. That would compromise the feeling of playing in a world that feels realistic and authentic and relative to today's conflicts and things we face.
Fast forward to July of 2020, Infinity Ward Principal Artist, Aaron Beck, has received clearance from Activision to share "unused concept art from early in production" of Modern Warfare which depicts what could have been the title's Zombies mode.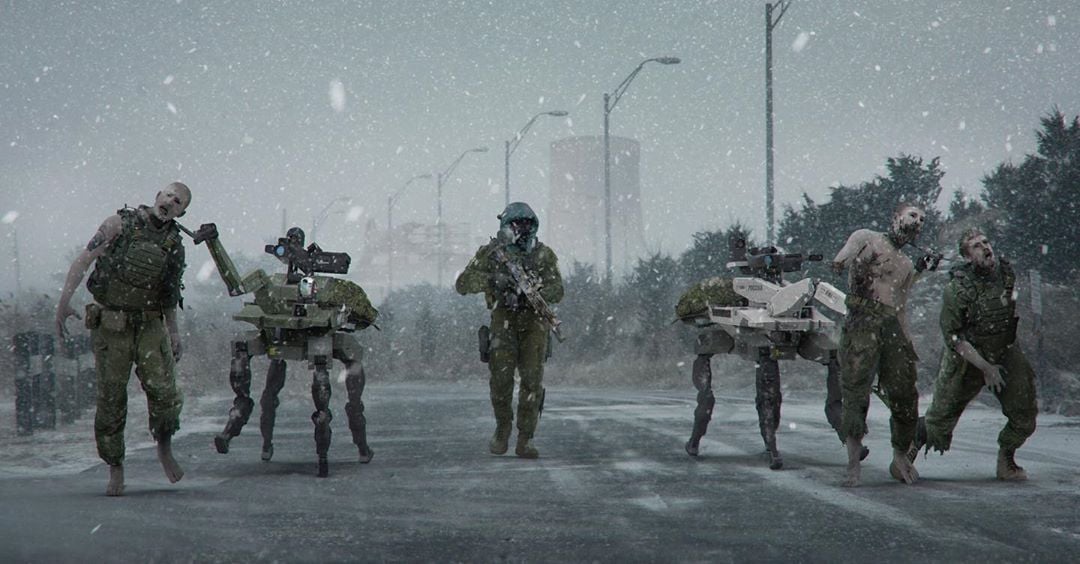 Aaron states that this concept is heavily influenced by the classic Zombies mode seen in earlier titles such as World at War and the original Black Ops. With a grittier, more realistic approach to the genre compared to that seen in recent titles, many fans were intrigued to see the ideas thrown around during production.
Finally got clearance to share more art from Modern Warfare! So to begin here's an unused concept from early in production. I was thinking it would be fun to play with the classic Call of Duty zombie gameplay, hinting here at some sort of Russian special forces soldier and his duo of quadruped robots, holding captive zombified soldiers by leashes around their necks.
In May of 2020, Lee Ross, Associate Project Director at Infinity Ward, announced his departure from the studio; Lee was known for his key role in the development of Infinite Warfare's criminally underrated Zombies mode. With his departure, fans of the installment were saddened with the realization that the zany, retro-themed Zombies universe would not be expanded upon - despite the cliffhanger ending at the end of the title's content season.
Together over the years we've killed demons in hell, kicked asphalt in skate parks, rode horseback in the old west, shredded cords on stage, slayed the Cryptids with Samantha and laid Zombies to rest courtesy of a crazy director named Willard Wyler.

I can officially confirm today that I no longer work on Call of Duty and that I no longer work for Activision.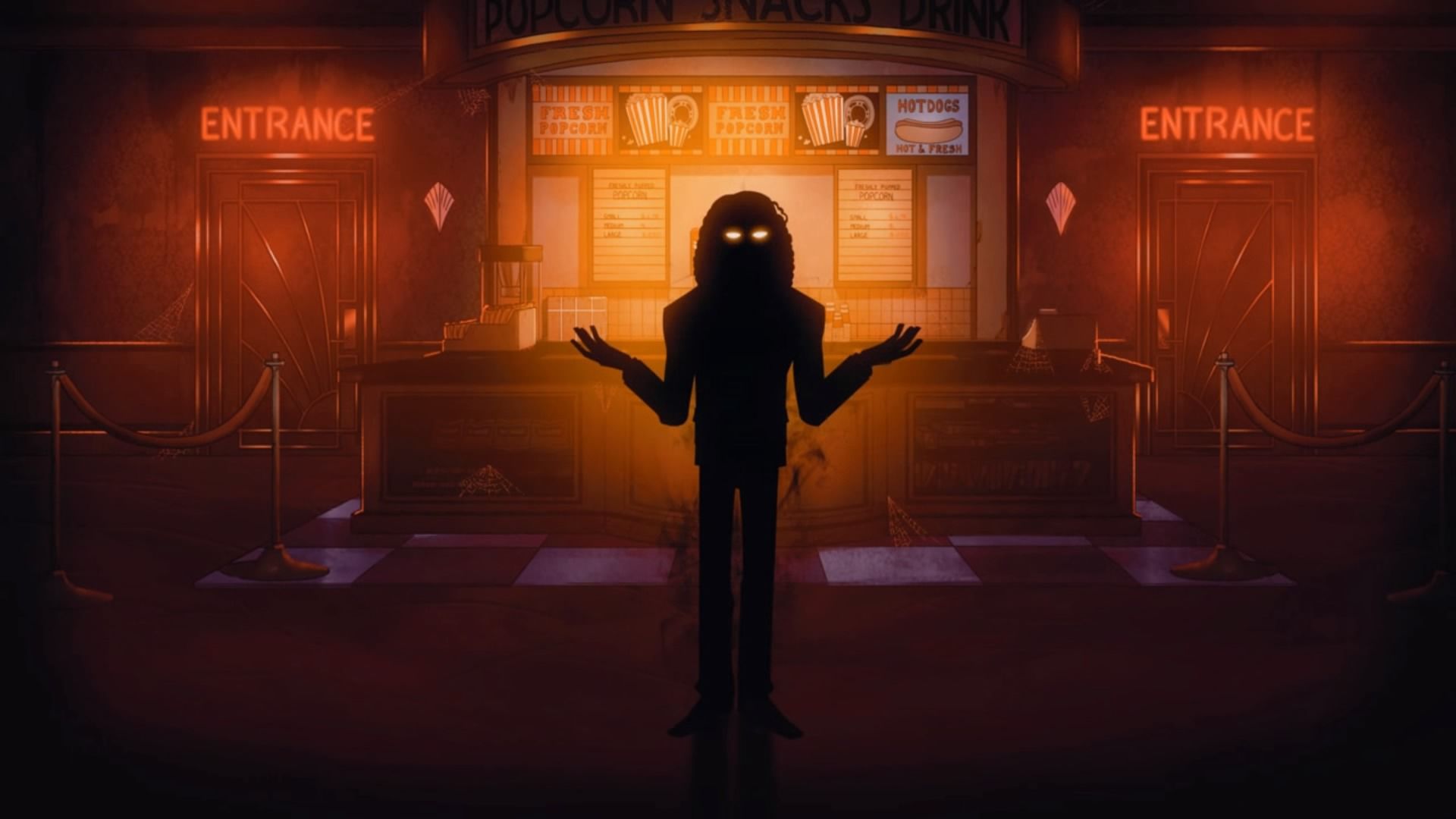 With the approved release of this concept art, it's safe to say that Zombies will not be returning in Modern Warfare - what the future holds for Infinity Ward's upcoming titles has yet to be explored. But worry not, Zombies fans; Despite the lack of an official announcement, rumors suggest that Treyarch's upcoming 2020 title will include the beloved Zombies mode.
---
Stay tuned to @CODTracker on Twitter for full Call of Duty coverage, including the latest Modern Warfare and Warzone news. In case you're new here, we also offer Player Stats, Leaderboards, and a Cosmetics Database for the latest titles - check us out!
Comments