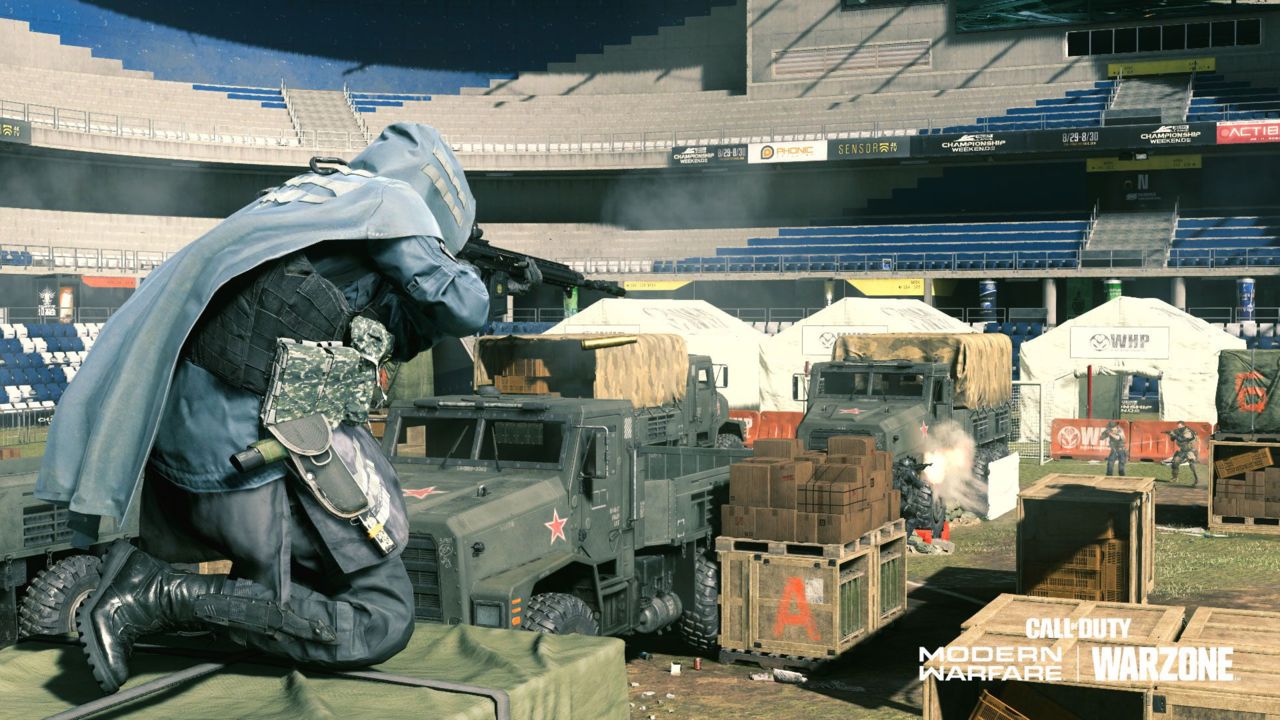 As the month of September kicks off with the Call of Duty: Black Ops Cold War Multiplayer Reveal just days away, you may find yourself dropping into a much slower and quieter Verdansk in Warzone. Due to a recently-discovered bug, Infinity Ward has temporarily disabled all vehicles in Modern Warfare's Battle Royale mode in attempt to preserve the game's integrity while the issue is remedied.
As the following video demonstrates, if a player is to obtain a vehicle and drive to a specific out of bounds region of the map, East of the Stadium, the match instance will crash for all connected players. As you can see, the out of bounds timer immediately freezes and after roughly thirty seconds, the player is disconnected from the match. During the hours before Infinity Ward's announcement, many players were affected by this issue which resulted in the game being nearly unplayable.
While some players are understandably concerned at the negative effects this change will have on the game's overall pace due to decreased mobility, many are thankful to see Infinity Ward respond so promptly. There's no telling when vehicles will be re-enabled, but it's safe to assume that a game update, rather than a hotfix, will be required; Because of this, you may be without a vehicle in Warzone for a few more days as the next game update has yet to be announced.
This is not the first time Infinity Ward has had to disable a vehicle in Warzone; In May, the Helicopter vehicle was disabled due to a glitch which allowed players to breach outside of the playable area near the Port. Players then abused this exploit to become invulnerable and win matches. Helicopters were re-enabled in the following update, which is exactly what you can expect to happen now.
In the meantime, consider unlocking the all-new Iron Curtain Vehicle Skin by completing the Invisible Truths puzzle on the Pawn Takes Pawn website. A full tutorial for doing so can be found in the following article (coming soon).
---
Stay tuned to @CODTracker on Twitter for full Call of Duty coverage, including the latest Modern Warfare and Warzone news. In case you're new here, we also offer Player Stats, Leaderboards, and a Cosmetics Database for the latest titles - check us out!
Comments