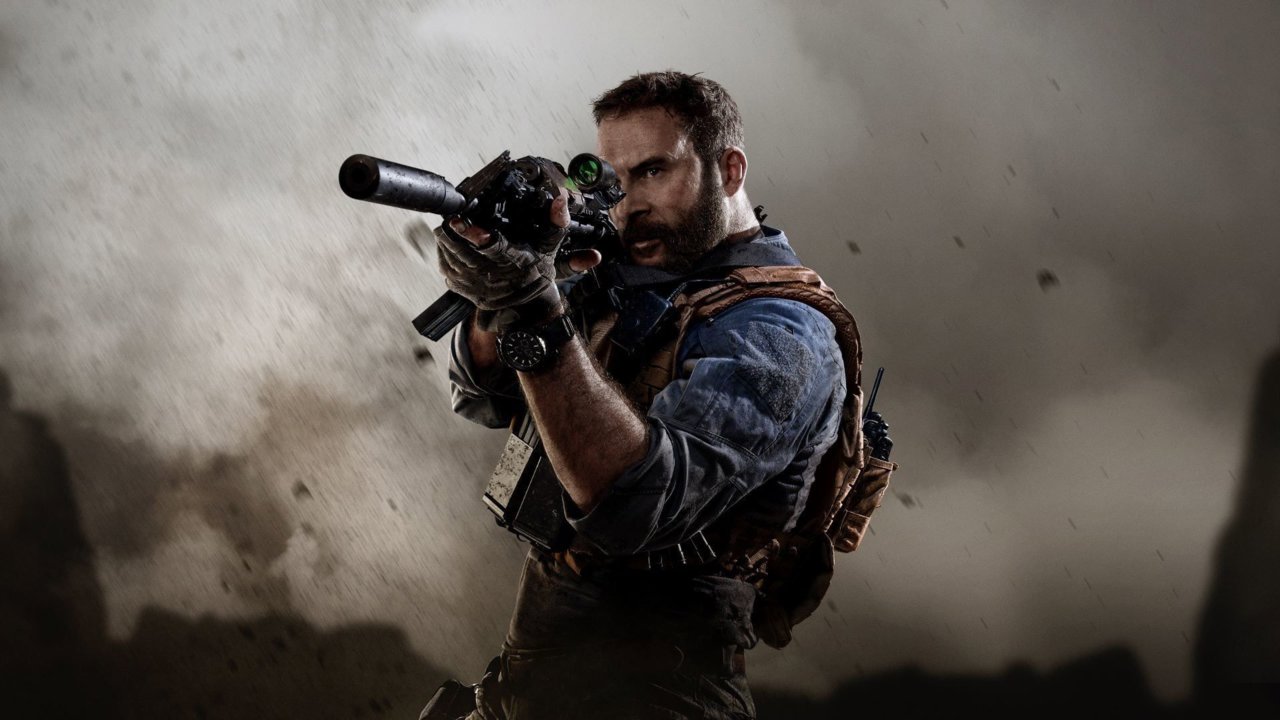 It's no secret that Call of Duty: Modern Warfare and Warzone require a significant amount of storage space to live on the hard drives of players. As the current generation of gaming consoles closes with the PlayStation 5 and Xbox Series X|S approaching, many players have found that it's difficult to manage their game libraries with the Call of Duty titles taking so much space. Because of this, Infinity Ward is offering an all-new solution which allows players to uninstall aspects of the game which they no longer have interest in!
Using the installation management features of Modern Warfare and Warzone, players on all platforms can free up storage space to be used for other games. Finished the Campaign? Uninstall it. No interact in Spec Ops? Uninstall it. The only aspect of the game which is required to remain installed is Warzone.
Installation Management
Refer to the guide for managing your Modern Warfare and Warzone installation for your designated platform.
PlayStation 4 & Xbox One
Launch Call of Duty: Modern Warfare
On the Main Menu, select Options
Navigate to the General tab, then select Game Installs
Select any content which you wish to uninstall
Select uninstall then select Confirm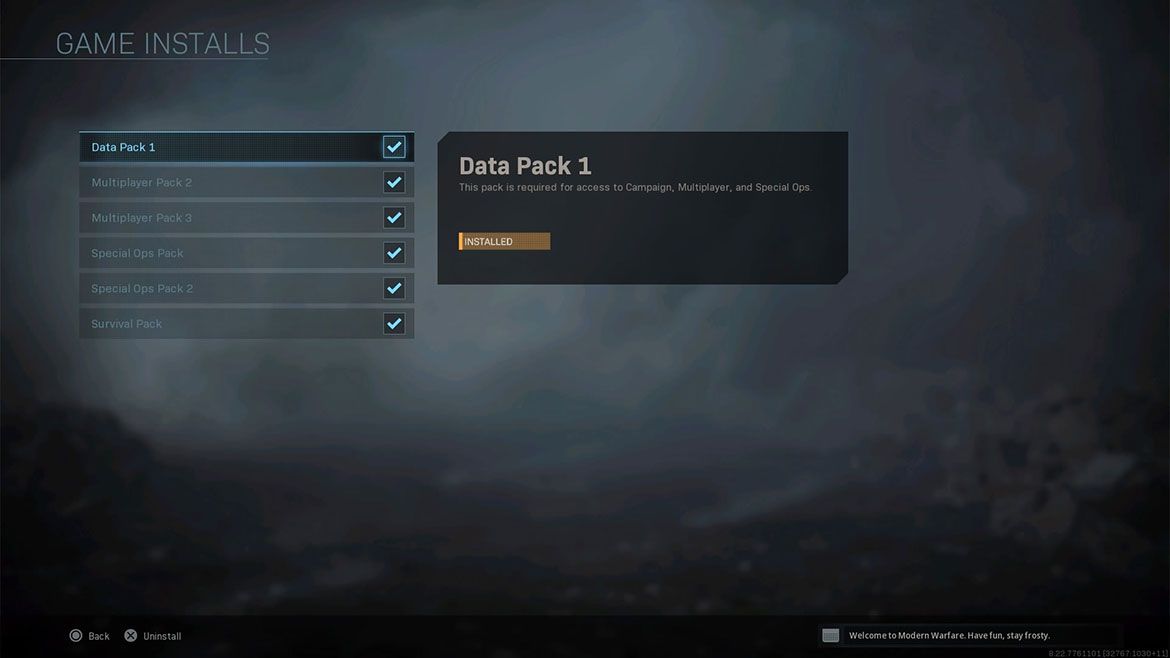 PC (Battle.net)
Following the October 2020 game update for Call of Duty: Modern Warfare and Warzone, PC players can now access the same installation management features that console players have had for some time.
Important: Ensure that the game is not running before attempting to modify your installation.
Open the Battle.net Launcher
Select Call of Duty: Modern Warfare from the game selection bar
Select the Options menu on the right side of the Play button, then select Modify Install
Uncheck the content which you wish to uninstall (Campaign, Multiplayer, Special Ops)
Select Confirm then select Start Update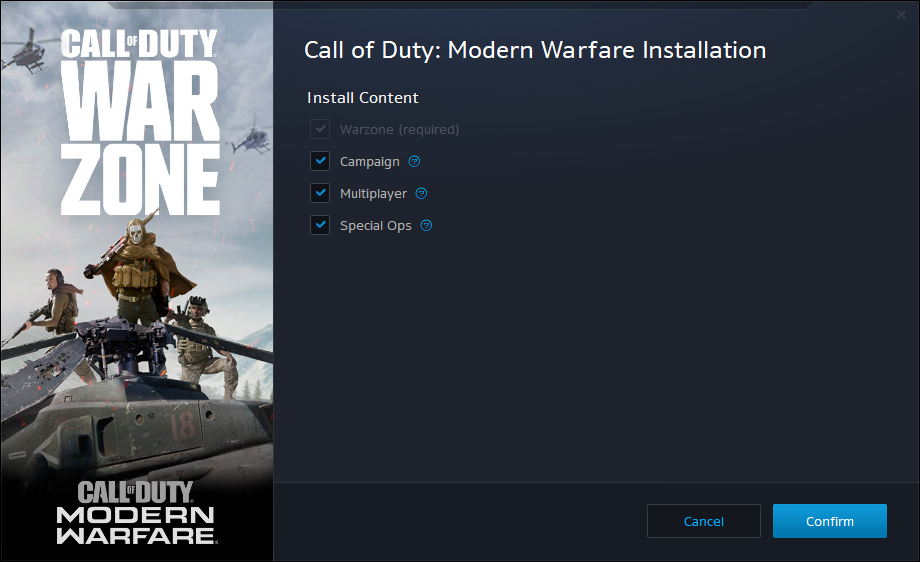 ---
Stay tuned to @CODTracker on Twitter for full Call of Duty coverage, including the latest Modern Warfare and Warzone news. In case you're new here, we also offer Player Stats, Leaderboards, and a Cosmetics Database for the latest titles - check us out!
Comments