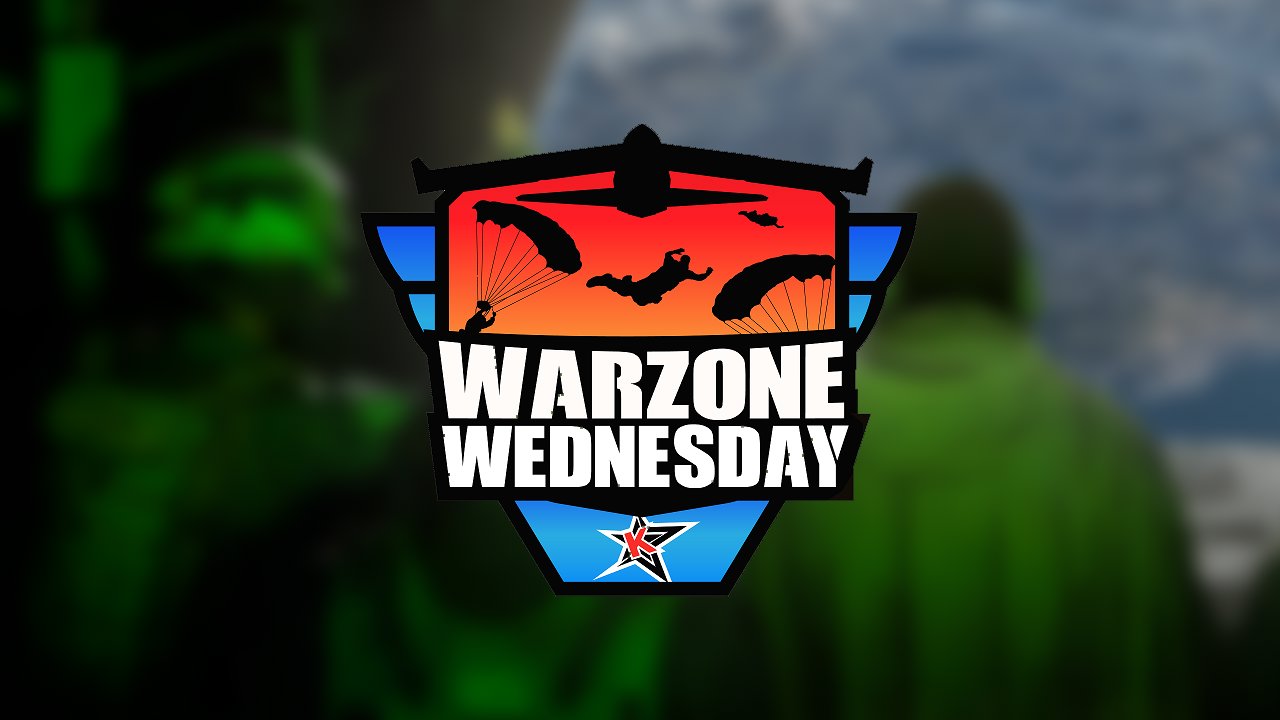 As a part of Content Creator Keemstar's new 'Keempark' initiative, which is described as "a place for creators and fans to create, play, and grow;" The very first Warzone Wednesday's tournament begins on Tuesday, March 24th, 2010 at 4PM ET. You can find the streams, format, and rosters below!
Format
Warzone Wednesday's follows the single-elimination tournament format, meaning each of the 16 teams will face-off head-to-head for kills in their matches, each round the losing team will be eliminated until 1 team stands. As you can infer, this means that Warzone Wednesday's uses the popular "Kill-Race" format in which teams are fully-focused on obtaining the absolute highest amount of kills that they can in a single match.
In the event of a tie, the following tie breakers will be used in the respective order:
Team with the player who had the highest individual eliminations.
If still tied, move on to the second highest individual eliminations on the team.
Compare third highest individual eliminations from both teams.
Team with the most total damage for the overall games played in the match.
There is a $20,000 Prize Pool for Warzone Wednesday's, all of which goes to the 1st place team!
Teams
In Warzone Wednesday's, there are 16 teams with 3 players each that will complete for the $20,000 grand prize. Each week, new celebrities, influencers, content creators, and pro players will join the roster - similar to Keemstar's previous Friday Fortnite series which had a huge focus on the special guests of the roster.
Team 1: TylerTeeP, NoahJ456, and aydan
Team 2: SwaggerSouls, goodguyfitz, and Greekgodx
Team 3: Avalanche100T, classify, and Froste
Team 4: nadeshot, cloakzy, and CouRageJD
Team 5: joshOG, husKerrs, and diegosaurs
Team 6: avxry, TypicalGamer, and 72hrs
Team 7: BasicallyIDoWrk, Drift0r, and Daithidenogla
Team 8: Vikkstar123, Itz_WarsZ, ProSyndicate
Team 9: KingRichard, Mendo, and aimbotcalvin
Team 10: Lilyachti, uglygod, and ProoFJC
Team 11: HighDistortion, NICKMERCS, and Swagg
Team 12: castro1021, LosPollosTV, and bateson87
Team 13: dizzy, felo, and trainwreckstv
Team 14: Ninja, Crimsix, and SypherPK
Team 15: summit1g, clayster, and Emongg
Team 16: Zuckles, McCreamy, and NoisyButters
Stream
The Warzone Wednesday's live streams can be found on all major platforms.
Watch live video from KEEMSTAR on www.twitch.tv
Results
Congratulations to JoshOG, Rogue HusKers, and TSM Diego for winning Week 1 of the Warzone Wednesday's series!
---
You can follow us on Twitter @CODTracker for full Call of Duty coverage, including the weekly Warzone Wednesday's events going forward!
Comments