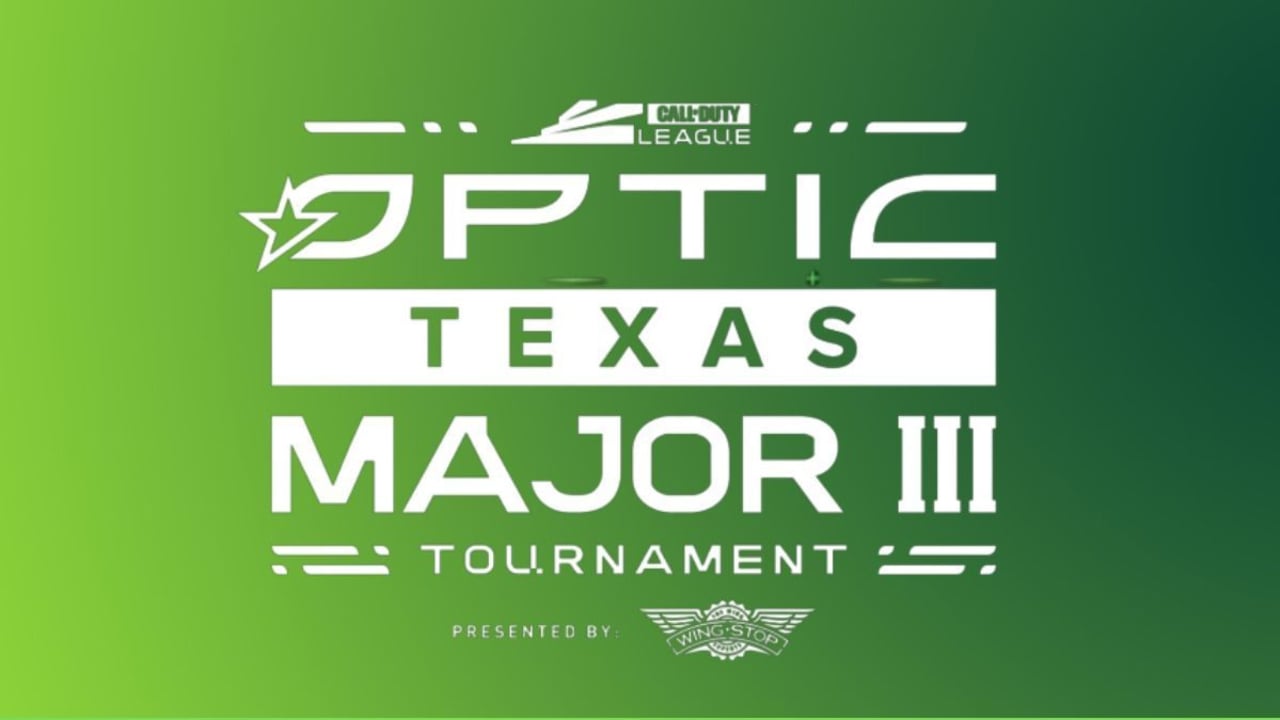 Here's everything you need to know ahead of CDL Major 3, hosted by fan-favorites OpTic Texas.
CDL Major 3 will take place at the Esports Stadium Arlington, in Arlington Texas, on March 9-12. There's $500,000 on the line, plus CDL points which are vital for Champs qualification.
With OpTic Texas running the event, we can expect plenty of exciting surprises throughout. The hosts clutched up in their final qualifier match against Atlanta FaZe to book a place in Winners Bracket and will be feeling confident.
Most tickets are sold out, but you can still find Thursday tickets and Festival Passes here.
CDL Major 3 Bracket
All four Winners Bracket Round 1 matches are set up to be close fights. In the Elimination Bracket, Minnesota Rokkr will be desperate to end their long losing streak and prove they are as good as they should be on paper.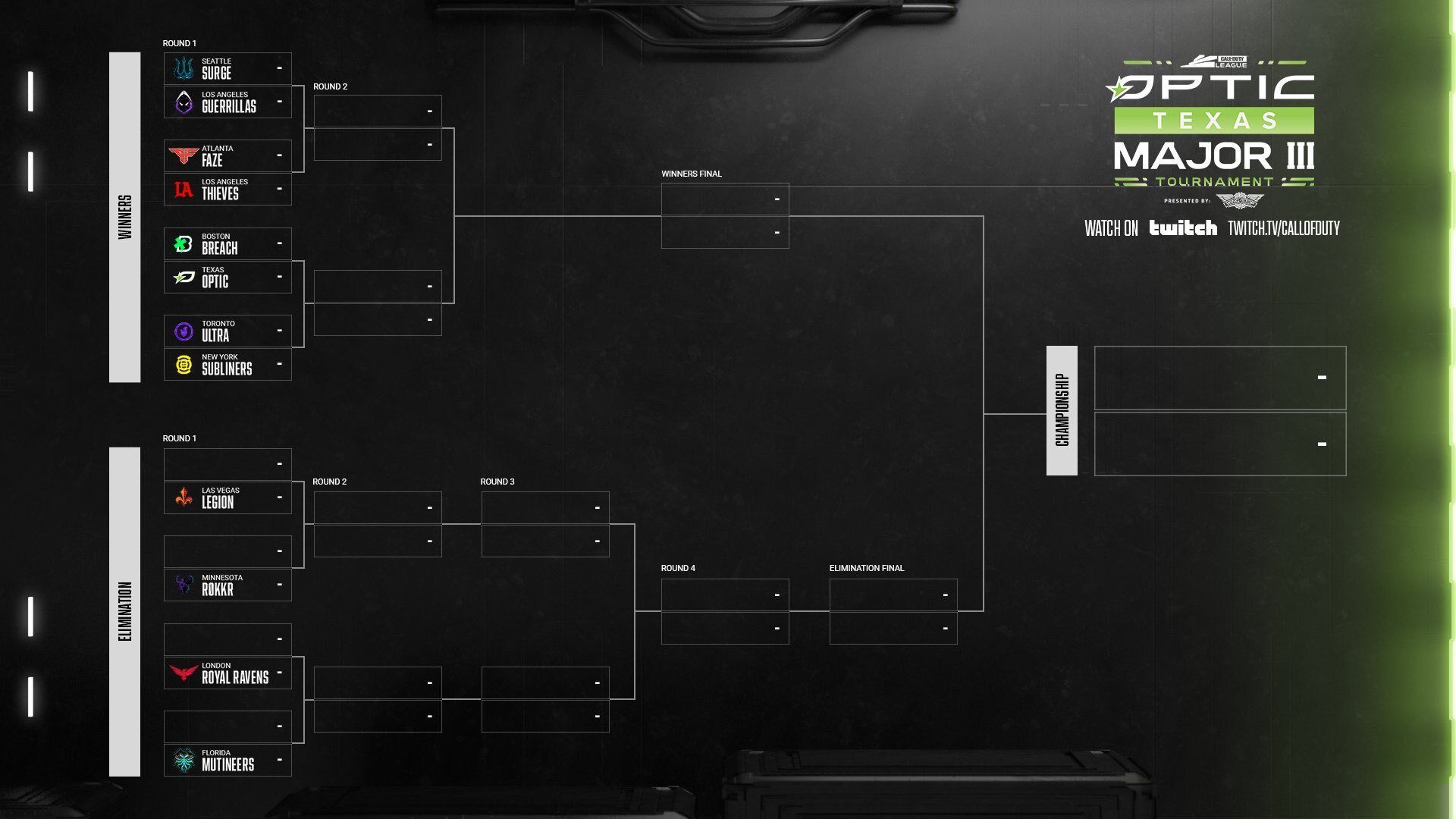 Day 1 Match Schedule
March 9, 1:30 PM ET: NEW YORK SUBLINERS vs TORONTO ULTRA
March 9, 3 PM ET: LOS ANGELES GUERRILLAS vs SEATTLE SURGE
March 9, 4:30 PM ET: OPTIC TEXAS vs BOSTON BREACH
March 9, 6 PM ET: LOS ANGELES THIEVES vs ATLANTA FAZE
CDL Major 3 Prize Pool
Cash prizes will be awarded to the top performing teams as follows:
1st: $200,000
2nd: $120,000
3rd: $80,000
4th: $40,000
5th (x2): $20,000
7th (x2): $10,000
Register here to be notified as soon as our detailed Modern Warfare 2 stats and leaderboards launch
How to watch the OpTic Major
Tune in to the official CDL Major 3 broadcast live at twitch.tv/callofduty or callofdutyleague.com. You can even earn Double XP tokens and Double Weapon XP tokens as you watch!
If you fancy something a bit different, join Scump, Methods, and special guests for a viewing party streamed directly from the event itself.
Preview
OpTic has a difficult but winnable opener against Boston Breach. They've just shown they can beat FaZe, and if they can get some momentum going they could really give the home crowd something to cheer about. However, both Hardpoints ended up closer than they should have been on Sunday so they'll need to tighten things up before the LAN.
FaZe and Thieves have had some crazy head-to-heads recently and meet again in Round 1. If LA Thieves come out on top, they'll fancy their chances of going all the way to the Championship Final.
The Elimination Bracket teams are all struggling right now and not many fans will predict a long run from any of them. The Royal Ravens upset Toronto on Saturday and will be hoping to build on that.
Up next: Activision's 2023 'Call of Duty' Title Will Be A 'Modern Warfare II' Expansion
Comments