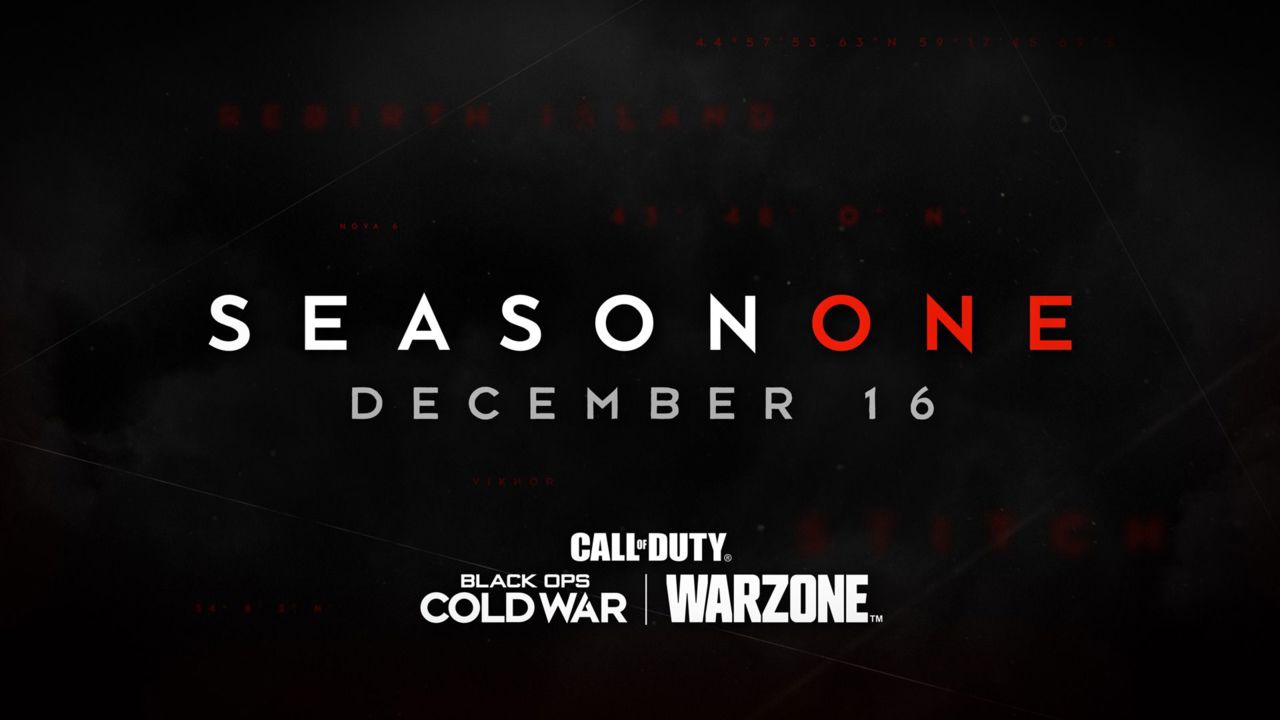 Just ahead of the Black Ops Cold War and Warzone Season One launch on Thursday, December 1oth, Treyarch has announced that the upcoming content drop and beginning of Warzone's evolution will be delayed to Wednesday, December 16th. A new timeline has also been revealed which paves the way for loads of content announcements leading up to the later release.
Alongside this announcement, it was also revealed that the fan-favorite map Raid, from Call of Duty: Black Ops 2, will return in Black Ops Cold War with Season One in addition to other new Multiplayer maps!
An Unprecedented Amount of Free Warzone Content
Battle Royale is set to go beyond Verdansk: prepare to drop into a new Warzone map and mode at launch. Warzone's arsenal gets even bigger with over 30 Black Ops Cold War base weapons, as well as Blueprint variants! Also, make sure you're ready to face down fellow prisoners of Warzone in a new Gulag experience.
An Undeniable Offering of Black Ops Cold War Content
Prepare for an incredible amount of free content in Black Ops Cold War, including new Multiplayer maps, new and fan-favorite 6v6 modes and playlists, the return of 2v2 Gunfight with four new maps, and a massive new Fireteam map.
Make room on your Gunsmith table for free-to-acquire weapons and prepare for new Zombies modes, Season Challenges, and the full cross-title launch of the Seasonal Prestige system, with up to 1,000 Season Levels to progress through!
2XP + 2WXP Weekend and Free Bundles Incoming!
To thank you for your continued support and patience, and to help you level up before Season One, Treyarch will be enabling Double XP and Double Weapon XP in Black Ops Cold War from 10AM PT Saturday, Dec. 12 until the launch of Season One.
Two free bundles will also become available to all Black Ops Cold War players through a new Pre-Season offer! Simply log in between 10AM PT Dec. 8 and 11PM PT Dec. 15 to claim both bundles, including:
"Field Research" Bundle
1 Epic Operator Skin (Park)
1 Epic SMG Weapon Blueprint
1 Epic Reticle
1 Epic Calling Card
1 Rare Weapon Charm
"Certified" Bundle
1 Epic Operator Skin (Garcia)
1 Rare Assault Rifle Weapon Blueprint
1 Epic Reticle
1 Epic Weapon Charm
Content Roll-out: Preparation for Season One Launch
Over the next week, expect additional communications to ensure you are updated as frequently as possible.
During this time, content updates for Black Ops Cold War, as well as Warzone and Modern Warfare are scheduled to occur. See below for details.
Black Ops Cold War Update: Dec. 8
The first of these is an update to Black Ops Cold War, which will be available to download on Tuesday, December 8. This update brings a host of quality-of-life improvements to Black Ops Cold War, and prepares players for new Season One game content integration, which becomes available December 16.
Between December 7 and December 16, expect lines of communication to be open as Activision previews numerous elements of Season One, showcasing the massive expansion of incoming content.
Black Ops Cold War Update (Dec. 15), Warzone Update (Dec. 16)
A pair of content updates will deliver Season One game content for players of Black Ops Cold War and Warzone.
Once the second content update becomes available in Warzone, Season One will launch simultaneously across Black Ops Cold War and Warzone.
---
Stay tuned to @CODTracker on Twitter for full Call of Duty coverage, including the latest Black Ops Cold War news.
If you're new to Call of Duty Tracker, you should know that we also offer free services such as player statistics, leaderboards, and a cosmetics database. Consider checking us out and let us know on Twitter what you'd like to see next!
Comments