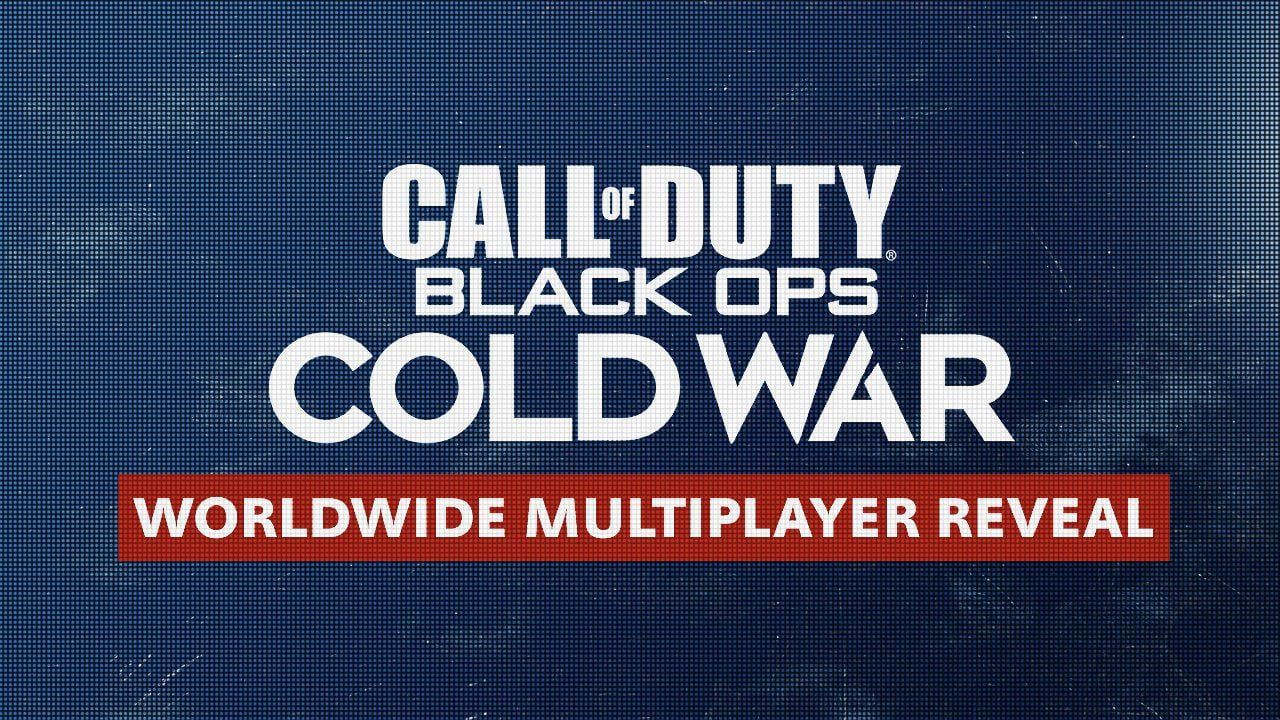 Call of Duty: Black Ops Cold War Multiplayer features signature Black Ops combat and fast-paced battles by land, sea, and air.  Engage in deniable operations with all new and fan-favorite modes and maps from locations all over the globe.
This is the next generation of Black Ops Multiplayer.
Operators
In Black Ops Cold War, you'll choose from a selection of skilled Operators hailing from all over the globe, each with their own classified past that ties directly into the game's larger narrative. That story carries over into Multiplayer, where the narrative continues in the years after the events of the single-player Campaign.
Standing apart from the Specialists of recent Black Ops games, these Operators rely solely on their training and loadouts for success on the battlefield. As the direct sequel to the original game, Black Ops Cold War is set in the '80s, inspiring the team to place its focus on pure, unadulterated gunplay.
Once you've customized your Operator, you'll be dropping into deniable operations all over the world, fighting your way through the battles that "never happened": from the cold, contested waters of the North Atlantic, to the searing deserts of Angola, to the neon-soaked streets of Miami's South Beach. Black Ops Cold War features maps ranging from our signature competitive three-lane map design and original, wide-open combat spaces, to unique large-scale maps that weave infantry and vehicle combat together in explosive new ways.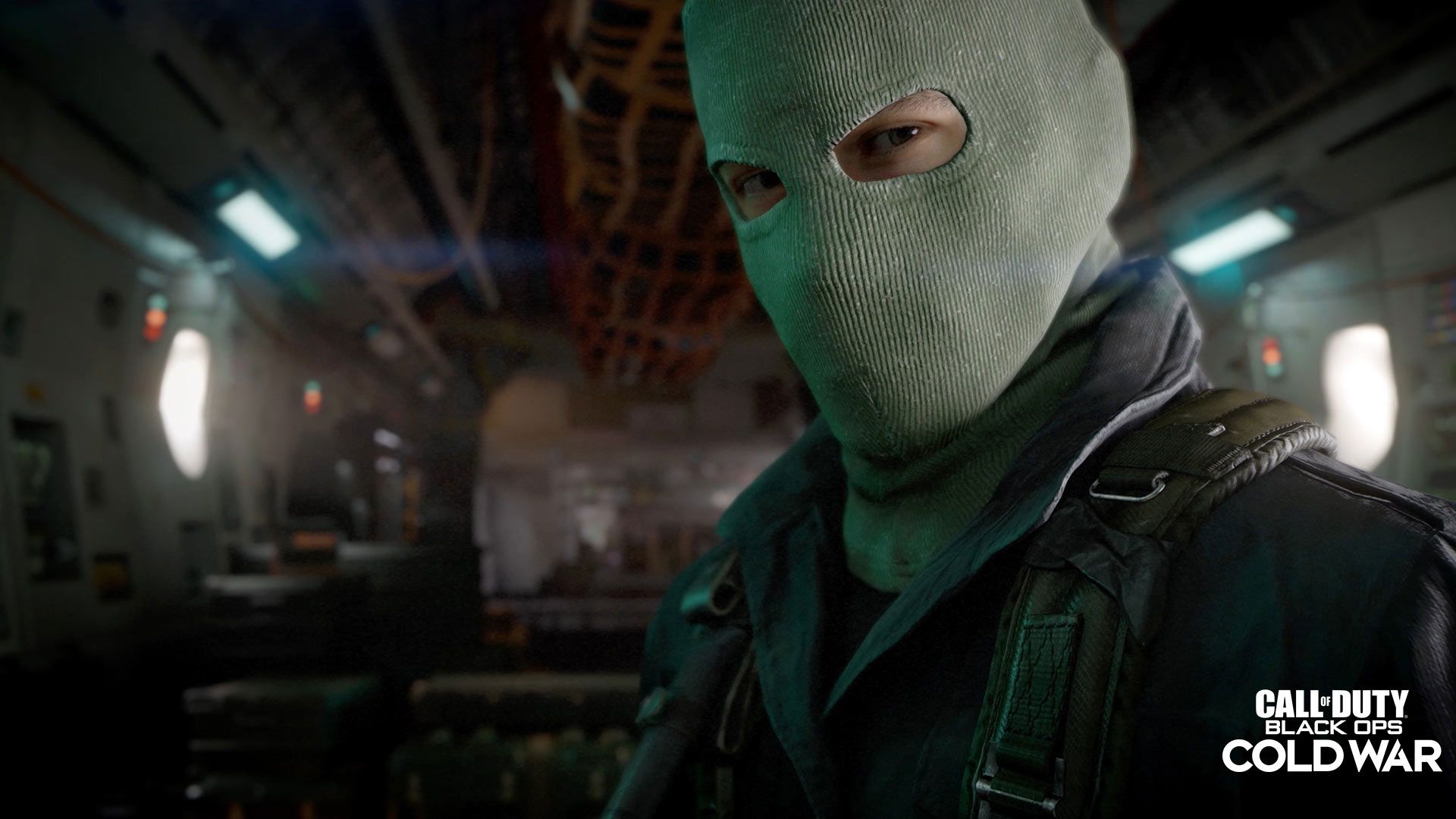 Modes
VIP Escort is a new 6v6 mode that introduces teamwork elements that S&D fans will enjoy. In each match, two teams take turns to protect or eliminate a player randomly selected as the VIP equipped with only a pistol, a smoke grenade, and a Spy Plane for recon. To win, the VIP has to successfully escape at one of two extraction sites on the map as their teammates defend them at all costs. The round ends when the VIP dies or gets away, or when one of the teams is wiped out.
In addition to the traditional 6v6 game modes Treyarch is known for, Black Ops Cold War introduces large-scale deniable operations in Combined Arms, a new 12v12 game type that combines infantry warfare and vehicular combat into a single cohesive experience. Combined Arms ups the ante with a new fleet of vehicles suited for any situation across land, sea, and air, including Snowmobiles, Dirt Bikes, Gunboats, Wakerunners, Tanks, and more.
Last but not least, Treyarch is pulling out all the stops with Fireteam, a new category of Multiplayer game modes where 10 teams of four face off against one another in large-scale maps featuring an assortment of vehicles to commandeer and objectives to complete as you best see fit. Fireteam is designed to allow for plenty of epic gameplay moments with big, unique environments for you to explore with your squad.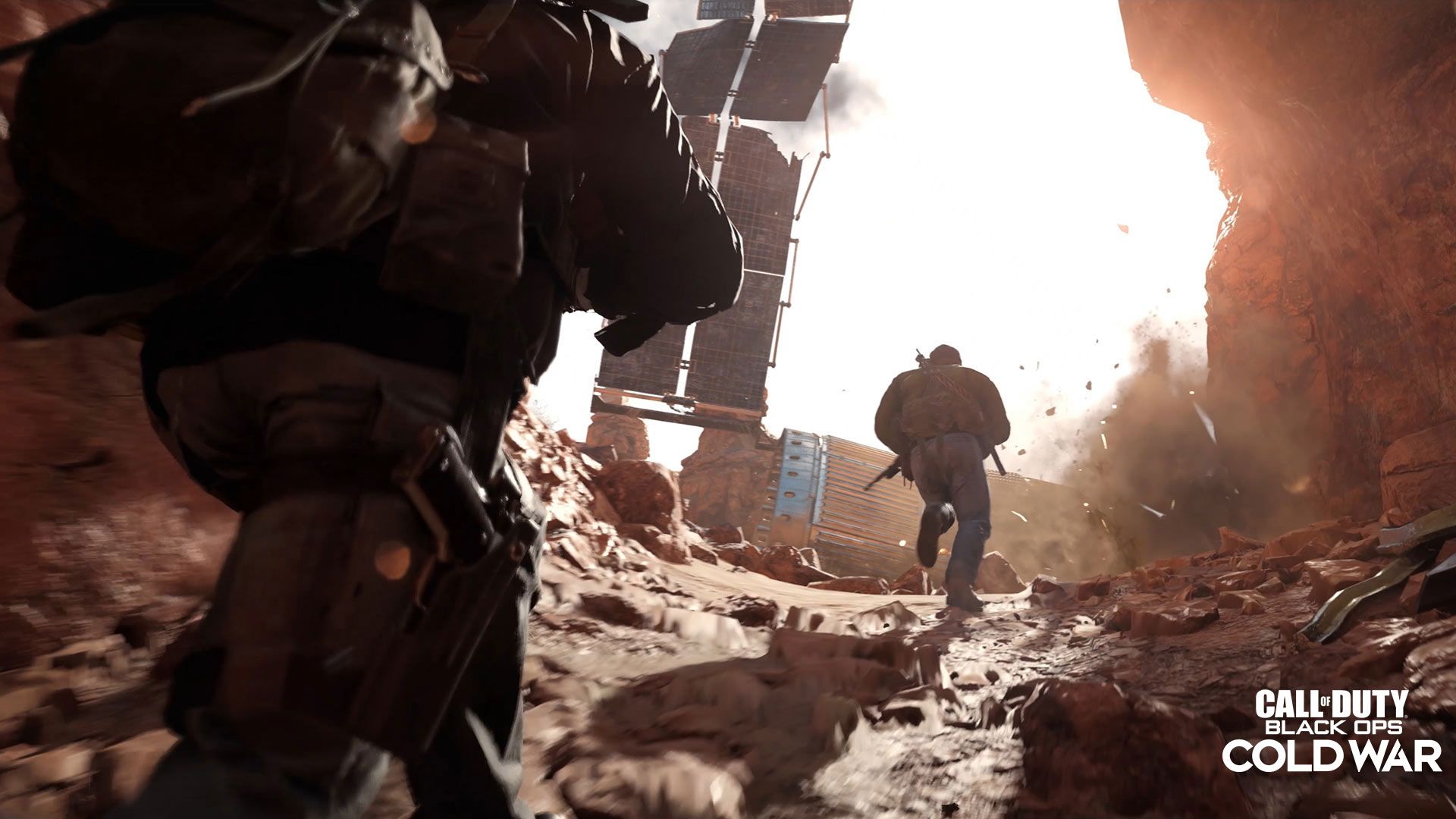 Features
With more than a decade of Black Ops Multiplayer experiences under our belts, "signature combat" means a lot: fast and frenetic action, fluid movement, fan-favorite weaponry, rock-solid game mechanics, and above all, tons of fun. All of the pieces have to fit just right for each new entry in the series.
First and foremost, it's all about giving players the tools they need to succeed. In lieu of the old Pick-10 model, this Create-a-Class system is slot-based, giving players the freedom to choose a primary, secondary, tactical, lethal, Field Upgrade, Wildcard, and a full set of Perks in every loadout. Yep, Wildcards are back... and that's just the start.
Gunsmith goes beyond anything you've seen in a Black Ops game with up to 54 attachments per weapon across 8 attach points on every primary weapon. In-game weapon stats offer a deep customization experience, including exact percentage changes for all attachment stats. And for the first time, you can equip up to 8 attachments at once on a single primary weapon with a certain Wildcard selected.
Field Upgrades are now part of Create-a-Class, offering Cold War-era support gadgets and offensive ordinances such as the SAM Turret, Jammer, and Proximity Mine. You'll earn these based on time spent in-game, they persist after death, and they have a cooldown that kicks in after use. While they won't help you turn the tide of a battle on their own, Field Upgrades can give your team an extra nudge toward victory when clearing the skies or holding down an objective.
Scorestreaks are back and completely revamped to be more dynamic and rewarding than ever. In Black Ops Cold War, score is no longer lost on death and you'll earn score multipliers for stringing together multiple kills in the same life. You'll also earn score for helping your team to play the objective, and each Scorestreak will go on an automatic cooldown after it's used to prevent spamming.
---
Stay tuned to @CODTracker on Twitter for full Call of Duty coverage, including the latest Black Ops Cold War news. In case you're new here, we also offer Player Stats, Leaderboards, and a Cosmetics Database for the latest titles - check us out!
Comments