With less than one month to go until the release of Call of Duty: Vanguard, on Friday, November 5th, 2021, the latest entry to the Dark Aether storyline has been revealed. Vanguard Zombies will primarily be developed by Treyarch, shipped with Sledgehammer Games' title, and continue the universe that was established in 2020's Black Ops Cold War.
Vanguard Zombies
Your mission: Stop the undead army with a new set of Dark Aether skills.
From Stalingrad to Shi No Numa, you'll fight Von List's undead army on all fronts in Call of Duty: Vanguard Zombies.
Reveal Trailer
Enjoying the soundtrack of the Reveal Trailer? Billie Eilish - bury a friend (Chris Avantgarde Remix)
"A new chapter of warfare is about to begin."
Key Art
The key art aims to provide an initial overview of the theme of Vanguard Zombies. In this artwork, we're immediately given a glimpse of a large, demonic army just beyond the control of who appears to be the main antagonist. In addition to these characters, we're given a clear look at the cult influence on the storyline with the stylized ZOMBIES logo.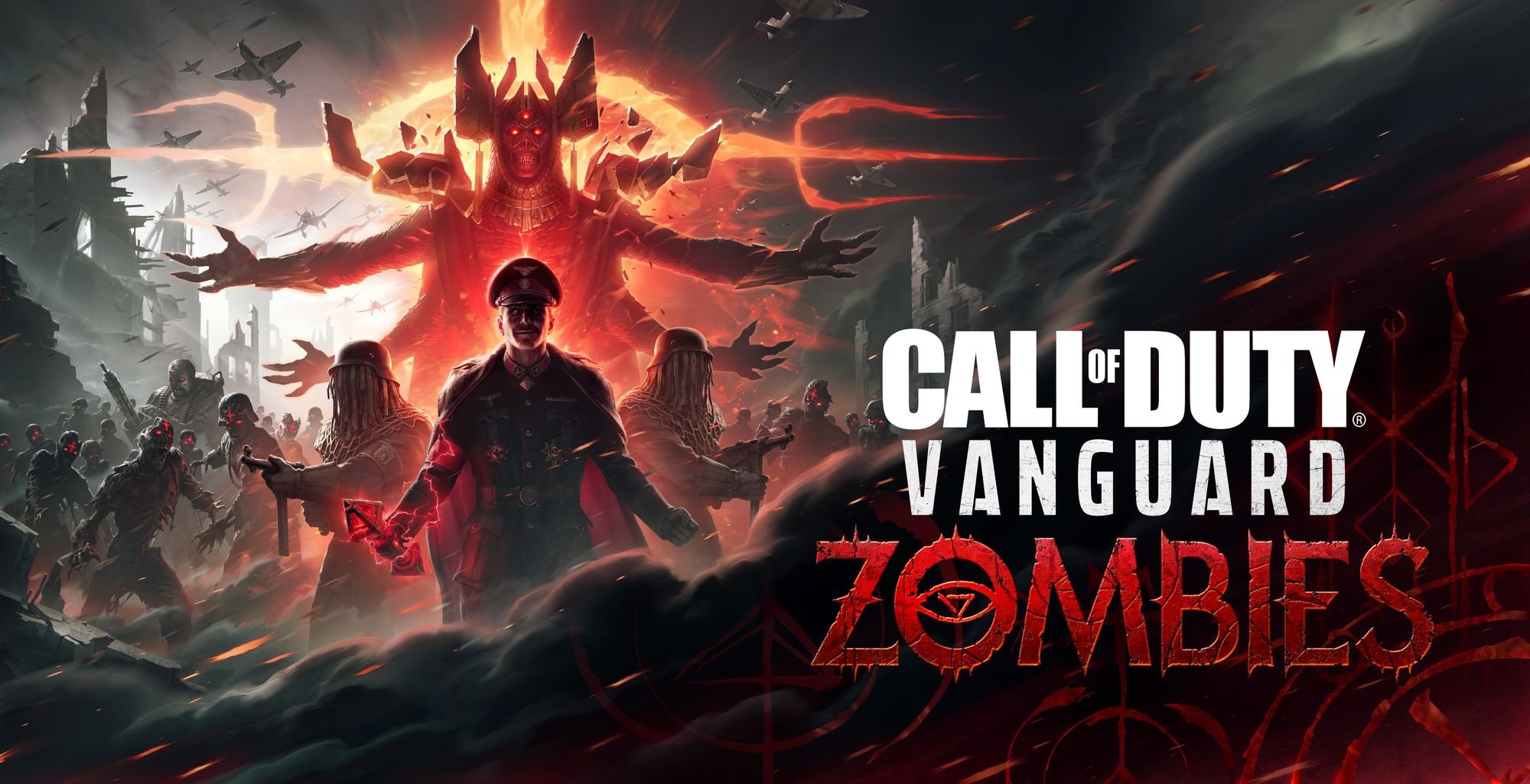 The Next Chapter in the Dark Aether Saga
In the Next Chapter blog, players are introduced to various gameplay and storyline elements of the Vanguard Zombies mode and its connection to the Dark Aether storyline that was introduced in Black Ops Cold War. Topics covered include, but are not limited to:
Der Anfang ("The Beginning")
Altar of Covenants (Perks)
Cross-play and cross-progression systems
Vanguard Zombies Q&A
As the Black Ops Cold War chapter of the Dark Aether storyline has come to an end, dive into a Q&A with Treyarch developers Craig Houston, Tony Bedard, and Gavin Locke. In this interview, the team introduces storyline concepts that will be explored throughout the Vanguard content season.
---
Stay tuned to @CODTracker on Twitter for full Call of Duty coverage, including the latest Vanguard news.
If you're new to Call of Duty Tracker, you should know that we also offer free services such as player statistics, leaderboards, and a cosmetics database. Consider checking us out and let us know on Twitter what you'd like to see next!
Comments