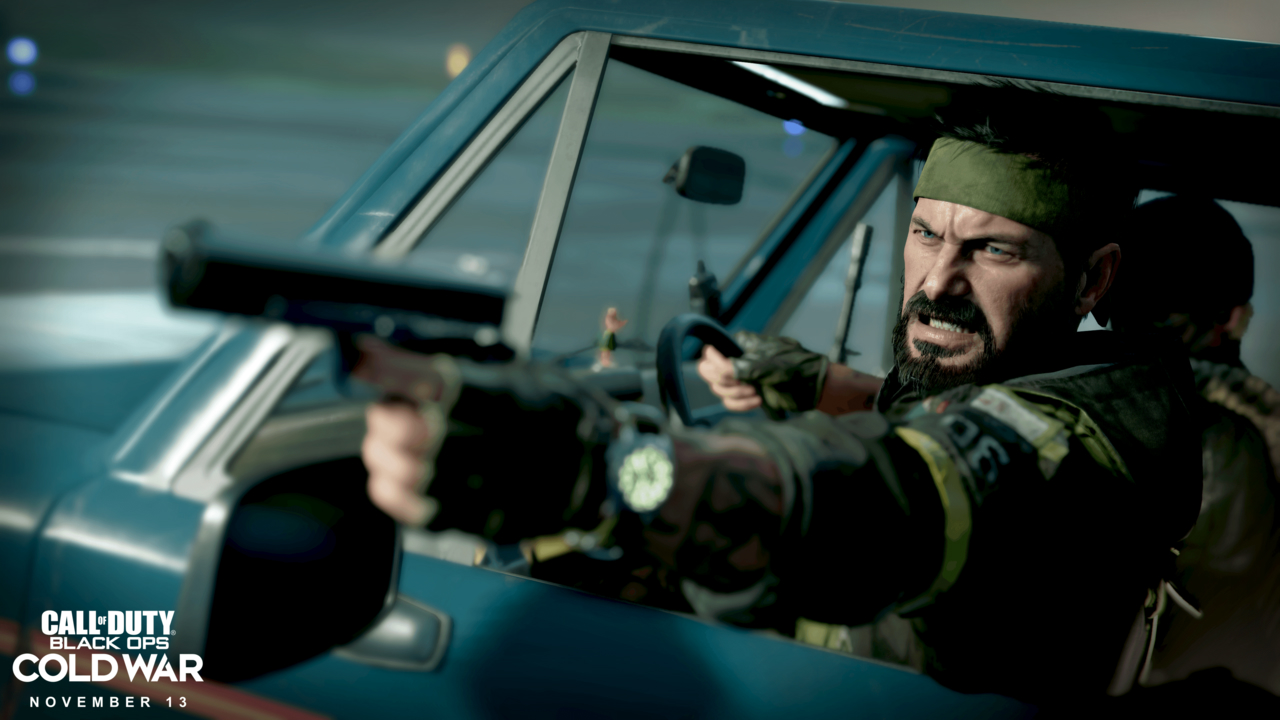 Following yesterday's Worldwide Reveal of Call of Duty: Black Ops Cold War, Treyarch has announced that the title, set to release on November 13th, will feature an Open Beta for the Multiplayer mode. Since this announcement, fans have speculated that the Beta may begin shortly after the Worldwide Multiplayer Reveal on September 9th, but a new leak suggests this may not be the case.
According to the in-game Store in Call of Duty: Modern Warfare and Warzone, Early Access to the Open Beta for Black Ops Cold War's Multiplayer mode will begin on October 8th, first on PlayStation 4. This version of the official production description can only be found by players who have an Arabic copy of the game. Upon translating, it reads as follows...
Early Access for the Open Beta starting October 8, and will be available on PS4 first.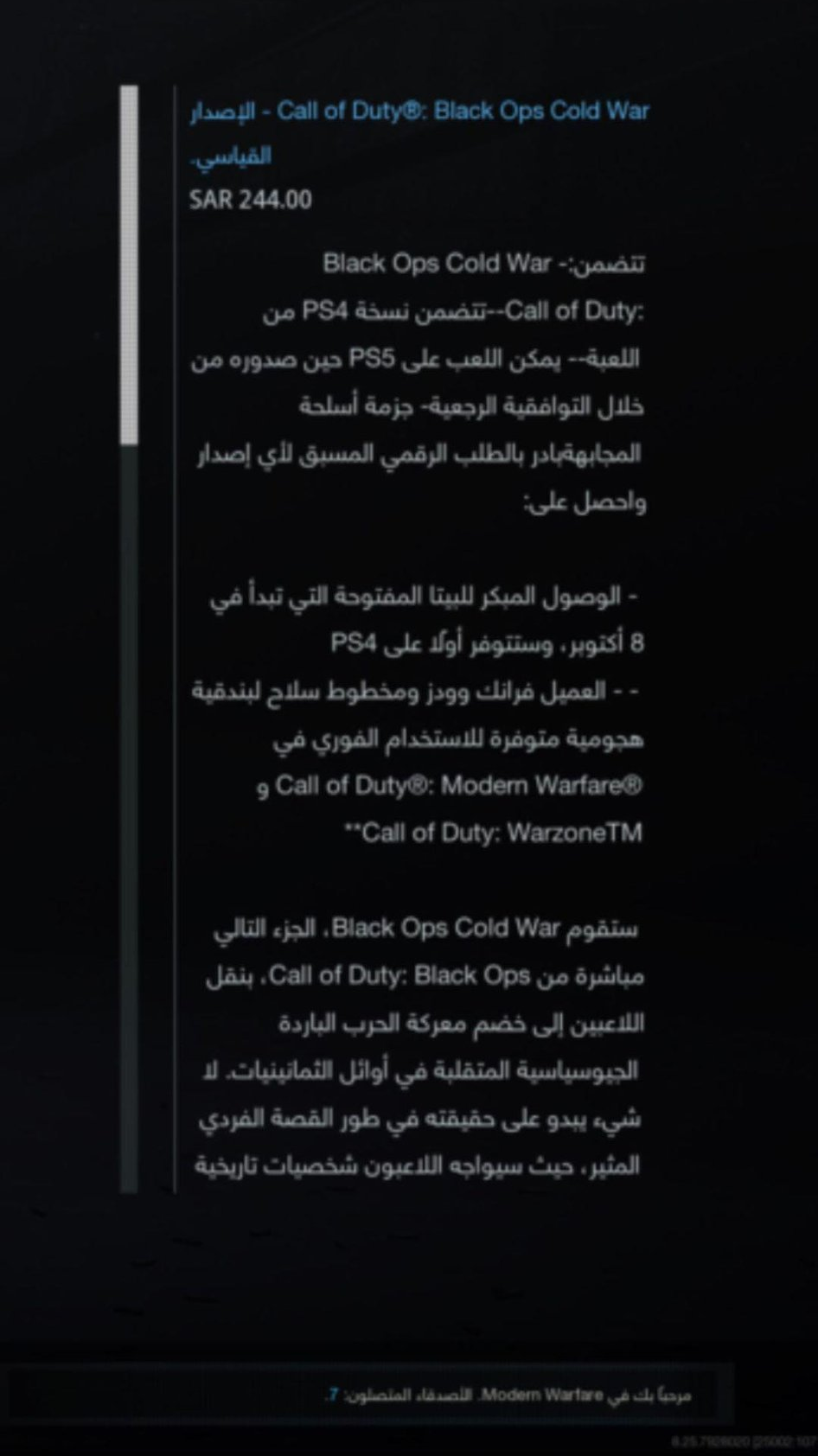 Activision has yet to confirm whether or not this information is true. The only officially announced details of the Beta are that players will need to pre-order a digital copy of Black Ops Cold War on PlayStation 4, Xbox One, or PC (Battle.net) in order to be registered to participate. We'll keep you updated once an official date is provided.
---
Stay tuned to @CODTracker on Twitter for full Call of Duty coverage, including the latest Black Ops Cold War news. In case you're new here, we also offer Player Stats, Leaderboards, and a Cosmetics Database for the latest titles - check us out!
Comments