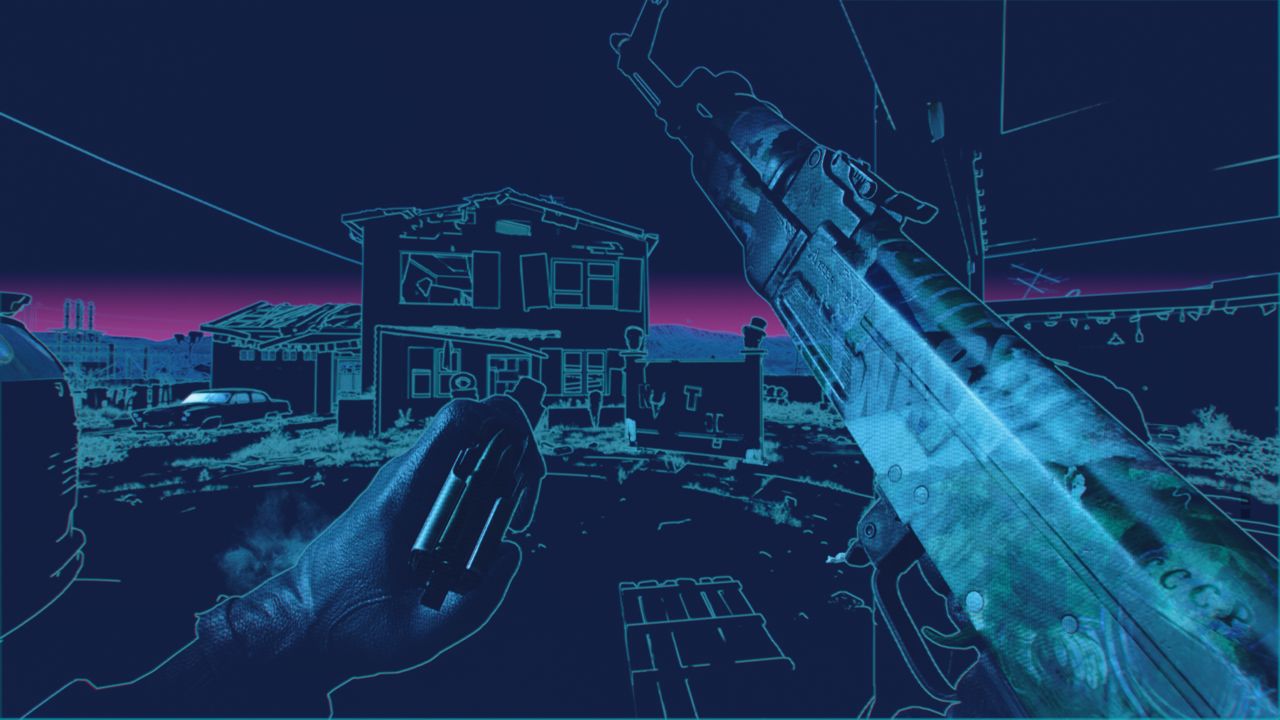 Within the November 24th update for Call of Duty: Black Ops Cold War, players can dive into the latest Multiplayer experience, Nuketown '84! This Cold War take on Treyarch's notorious nuclear testing facility provides the classic gameplay that players expect from the map while offering an all-new visual experience.
As was the case for previous Nuketown iterations, players can expect to find new secrets hidden within the map that can be triggered within private matches. Nuketown '84 holds one of the best Easter Eggs yet, here's how to do it...
Retro / Synthwave Filter
In order to activate the retro vision filter, players will need to locate and shoot the head off of every mannequin that can be found within the playable bounds of the map. The number of mannequins and the positions which they spawn are randomized in each match. To make the process even more difficult, it must be completed within roughly one minute of the match beginning.
Once every mannequin head has been shot, the player's screen will glitch and a retro vision filter will be applied with synthwave music playing alongside it! There are two variations of this vision filter that can be applied, one is the classic purple aesthetic while the other is a terminal green; the filter that will be applied is random, there is no way to choose.
Purple
The purple variation of this Easter Egg provides the player with an 80s Miami or Sunset Strip aesthetic, complete with grid lines, a pink sunset, and polygonal mountains. For those vaporwave enthusiasts out there, you'll love this.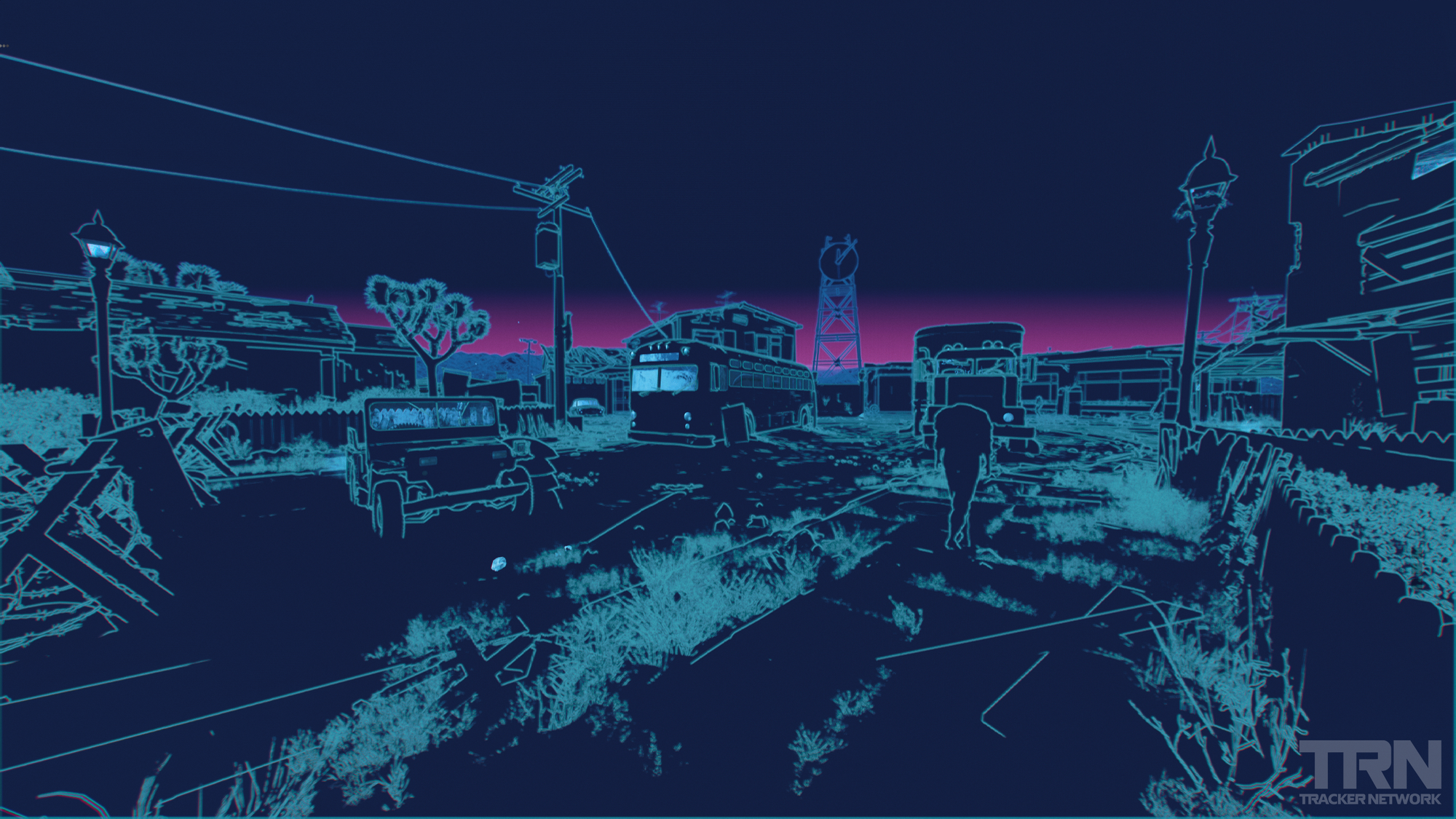 Green
The green variation of this Easter Egg provides the player with a monochromatic or Matrix aesthetic. This effect is also reminiscent of the branding for the original entries to the Modern Warfare series, providing a sense of nostalgia for long-time Call of Duty fans.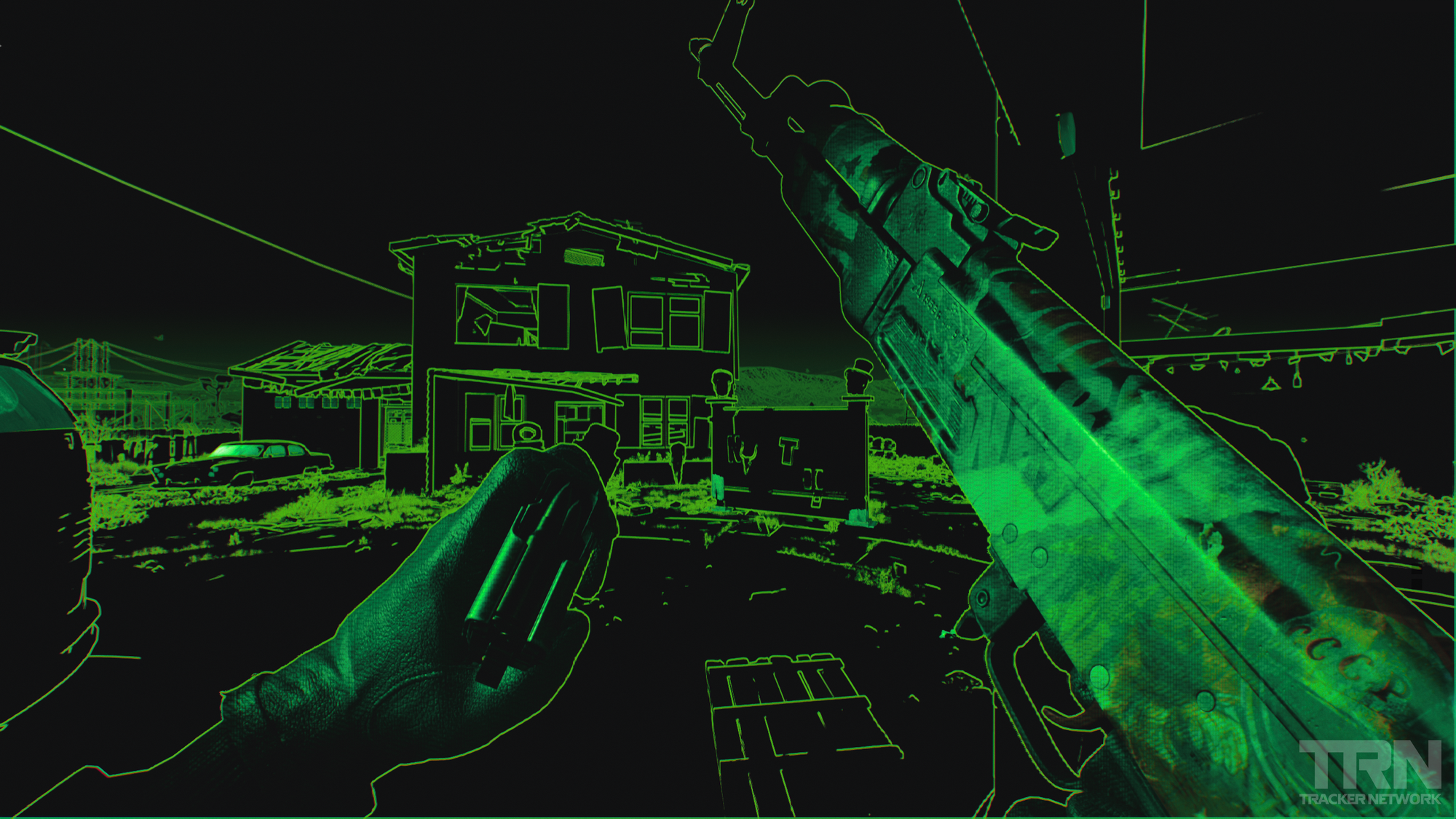 Storm Surge
As usual, Treyarch's Audio department has gone above and beyond; this time, Brian Tuey and Scott Eckart have produced an original synthwave track solely for this Easter Egg. As an added bonus, players who activate this Easter Egg at least once will receive access to Storm Surge in their Music Tracks selection!
---
Stay tuned to @CODTracker on Twitter for full Call of Duty coverage, including the latest Black Ops Cold War news.
If you're new to Call of Duty Tracker, you should know that we also offer free services such as player statistics, leaderboards, and a cosmetics database. Consider checking us out and let us know on Twitter what you'd like to see next!
Comments