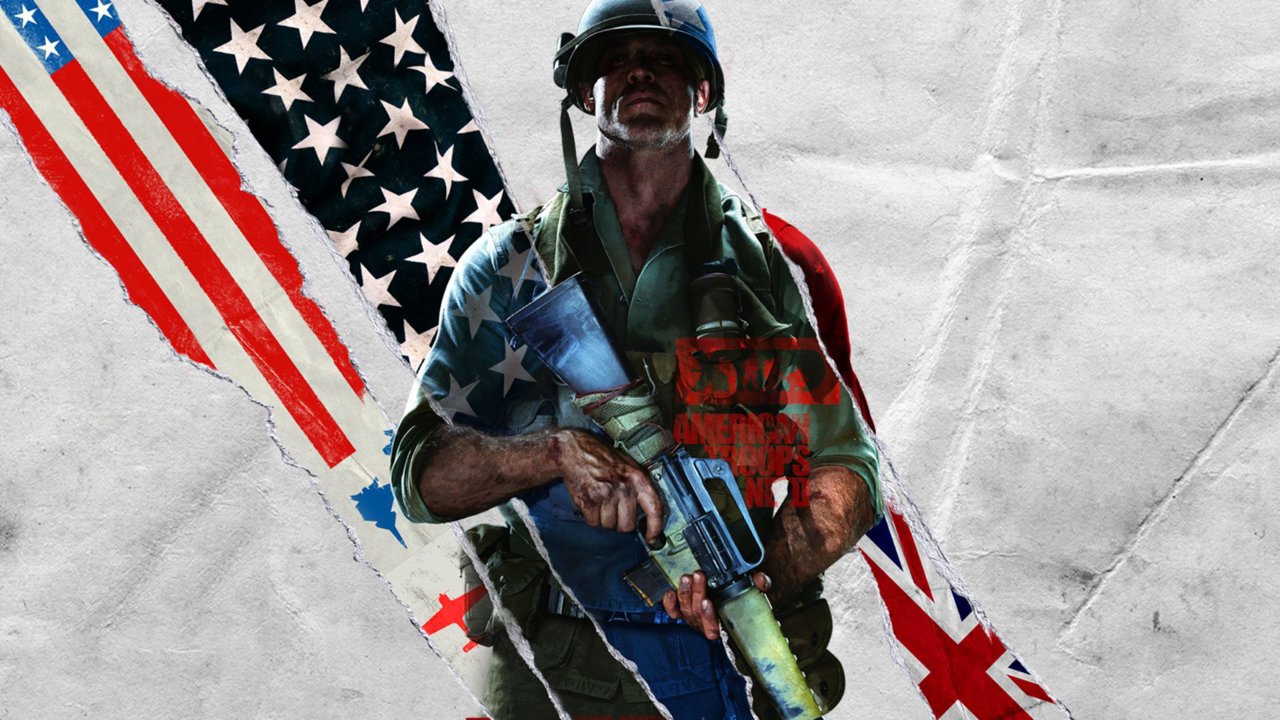 Prepare to engage in your first deniable operations. The Call of Duty: Black Ops Cold War Multiplayer Alpha runs this weekend. It's available for pre-load now, and you can get all the info on where and how to download the Alpha right here.
How do I play?
The Black Ops Cold War Multiplayer Alpha will be available exclusively for PlayStation 4 players from Friday, September 18th at 10AM PT to Sunday, September 20th at 10AM PT. However, Activision tends to release their Alpha and Beta clients ahead of time, unannounced, to ease the load on servers - stay tuned to @CODTracker on Twitter to be notified when it goes live.
Head over to the PlayStation Store and download it, no code or purchase necessary! The download size of the Alpha is roughly 25GB. PlayStation Plus is not required for most players; However, those in select regions, such as Germany, may be required to have an online subscription.
Do note that the Multiplayer Alpha is entirely separate from the upcoming Multiplayer Beta that will be available across all platforms in October.
What's included?
This is an Alpha build of the Multiplayer experience designed to provide the developers at Treyarch with the crucial data they need to continue tuning Multiplayer, and to give players a small taste of what to expect in the final version. Please note that everything you'll see, hear, and play is still in development, and you'll have access to just a slice of the full content planned for November 13th.
You may see some placeholders for game features that won't be available in the Alpha, like the return of Theater mode. On the other hand, there are also plenty of Black Ops Cold War features that Treyarch is planning for the full game that you won't see in the Alpha, including Finishing Moves, Weapon Inspect, the ability to toggle certain HUD elements in Settings, and much more.
Maps
Satellite (6v6)
Miami (6v6)
Moscow (6v6)
Armada (12v12)
Crossroads (12v12)
Modes
Combined Arms: Domination (12v12)
Team Deathmatch (6v6)
Domination (6v6)
Kill Confirmed (6v6)
Hardpoint (6v6) (Added Saturday, Sept. 19th)
Weapons
Assault Rifles
Submachine Guns
Tactical Rifles
Light Machine Guns
Sniper Rifles
LW3 - Tundra
Pelington 703
Pistols
Shotguns
Tactical Equipment
Smoke Grenade
Stun Grenade
Lethal Equipment
Field Upgrades
Proximity Mine
SAM Turret
Jammer
Field Mic
Perks
Category 1
Engineer
Tactical Mask
Flak Jacket
Category 2
Scavenger
Quartermaster
Tracker
Category 3
Wildcards
Danger Close: Equip extra lethal and tactical equipment, and start with max ammo.
Law Breaker: Equip any weapon in either slot and equip any Perks.
Gunfighter: Unlocks 3 additional attachment slots for your primary weapon.
Perk Greed: Equip 3 extra Perks.
Scorestreaks
RC-XD
Spy Plane
Artillery
Napalm Strike
Air Patrol
War Machine
Attack Helicopter
Chopper Gunner
Operators
Adler (MACV/SOG, CIA)
Sims (MACV/SOG)
Baker (Navy Seal)
Garcia (DGI)
Portnova (KGB)
Stone (Mil-Sim)
Song (Mil-Sim)
Vargas (Mil-Sim)
Hunter (Mil-Sim)
Powers (Mil-Sim)
---
Stay tuned to @CODTracker on Twitter for full Call of Duty coverage, including the latest Black Ops Cold War news. In case you're new here, we also offer Player Stats, Leaderboards, and a Cosmetics Database for the latest titles - check us out!
Comments