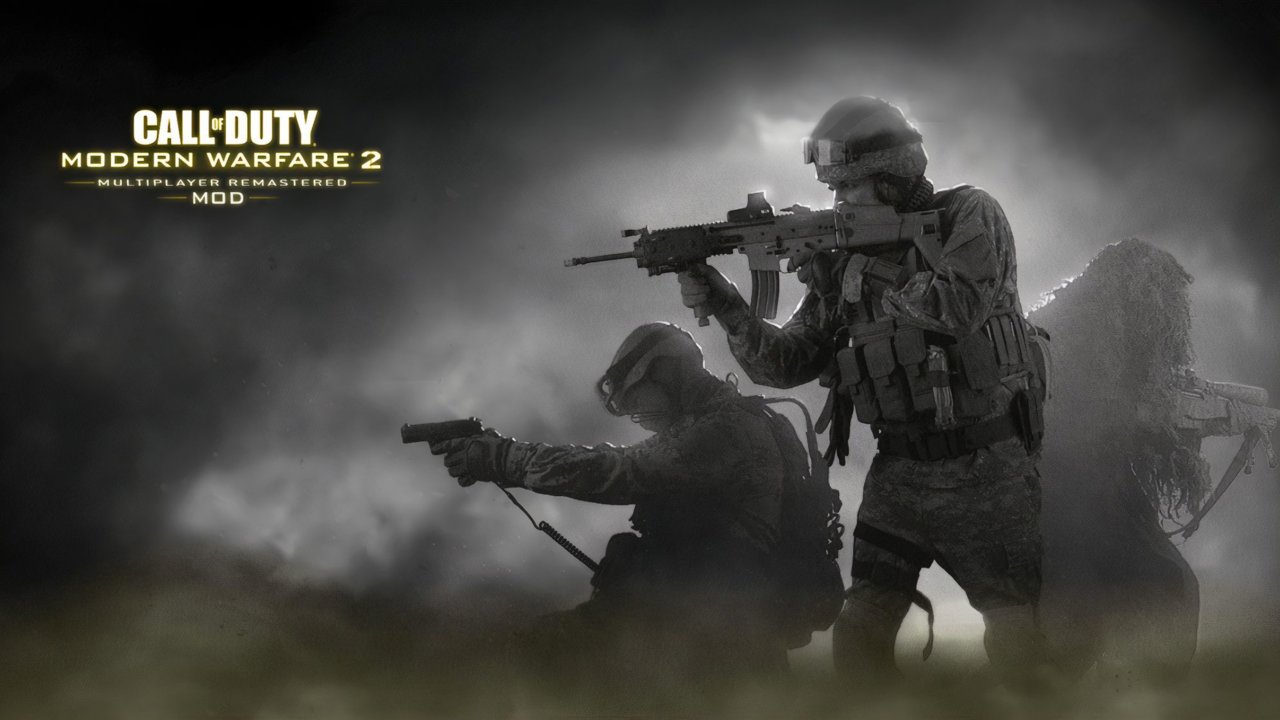 Following the release of Call of Duty: Modern Warfare 2 Campaign Remastered, the vast majority of the Call of Duty community was understandably upset at the lack of a remaster for one of the series' most iconic Multiplayer modes. First released in 2009, Modern Warfare 2 is considered to be one of the best entries in the franchise to date thanks to its phenomenal Campaign and equivocal Multiplayer modes.
Call of Duty: Black Ops 3 released in 2015, a title which many fans considered to be the best entry in the advanced movement era of Call of Duty. When Treyarch released the Black Ops 3 Mod Tools toward the end of the title's first year, the labor of love breathed new life into the community, opening the door for players to create custom Multiplayer and Zombies maps - the latter of which has been the primary focus of the community. While many of these projects are singular map releases, a group of prominent community members have began work on a much larger project.
Modern Warfare 2 Multiplayer Remastered
Considering the overwhelming desire for it, a group of aspiring Level Designers, Animators, and Engineers recently began work on the Modern Warfare 2 Multiplayer Remastered Mod. MW2MPR is a fully-featured mod for Call of Duty: Black Ops 3 (on PC) which aims to be a faithful remaster of the classic mode.
It's important to note that MW2MPR will only be available on the PC (Steam) platform - it is unfortunately not possible to release this on PlayStation 4 or Xbox One. You will also need to own a legitimate copy of Call of Duty: Black Ops 3 on Steam.
Screenshots
Upon loading the mod, players will be greeted with a Main Menu which is based on the official Call of Duty 4: Modern Warfare Remastered release. Here, players can expect to see options for Multiplayer (obviously), Offline Multiplayer, and Mods.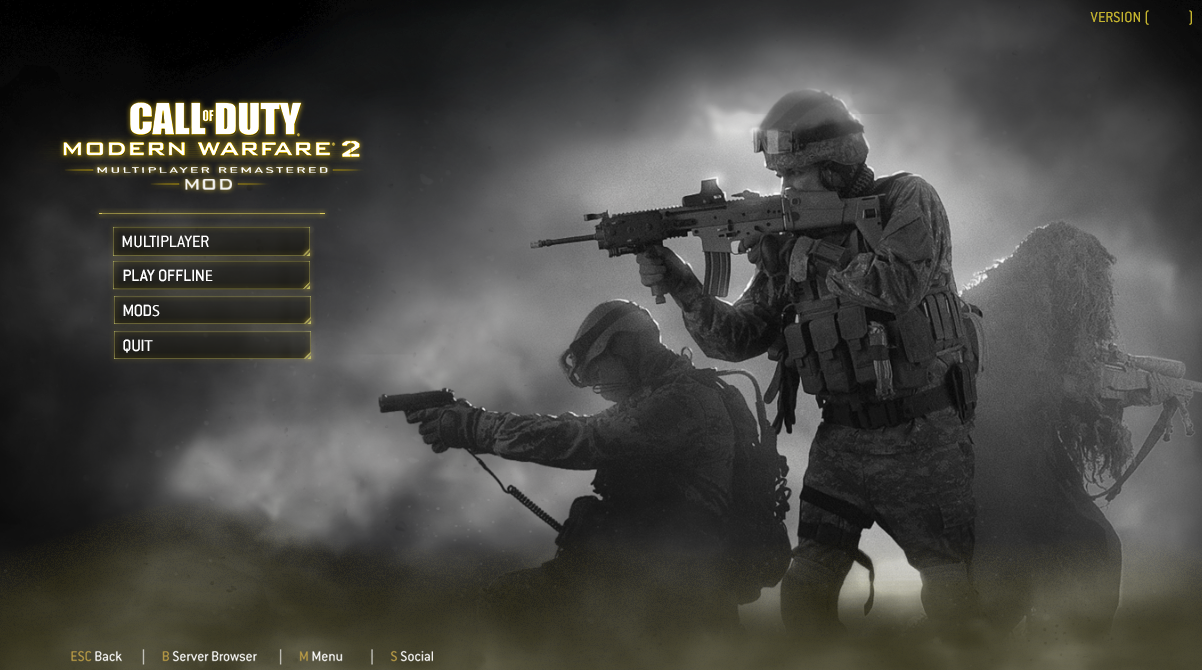 Here is an in-game, work-in-progress screenshot of the Rust Multiplayer map; This screenshot also gives us a great look at the HUD and FAMAS Assault Rifle.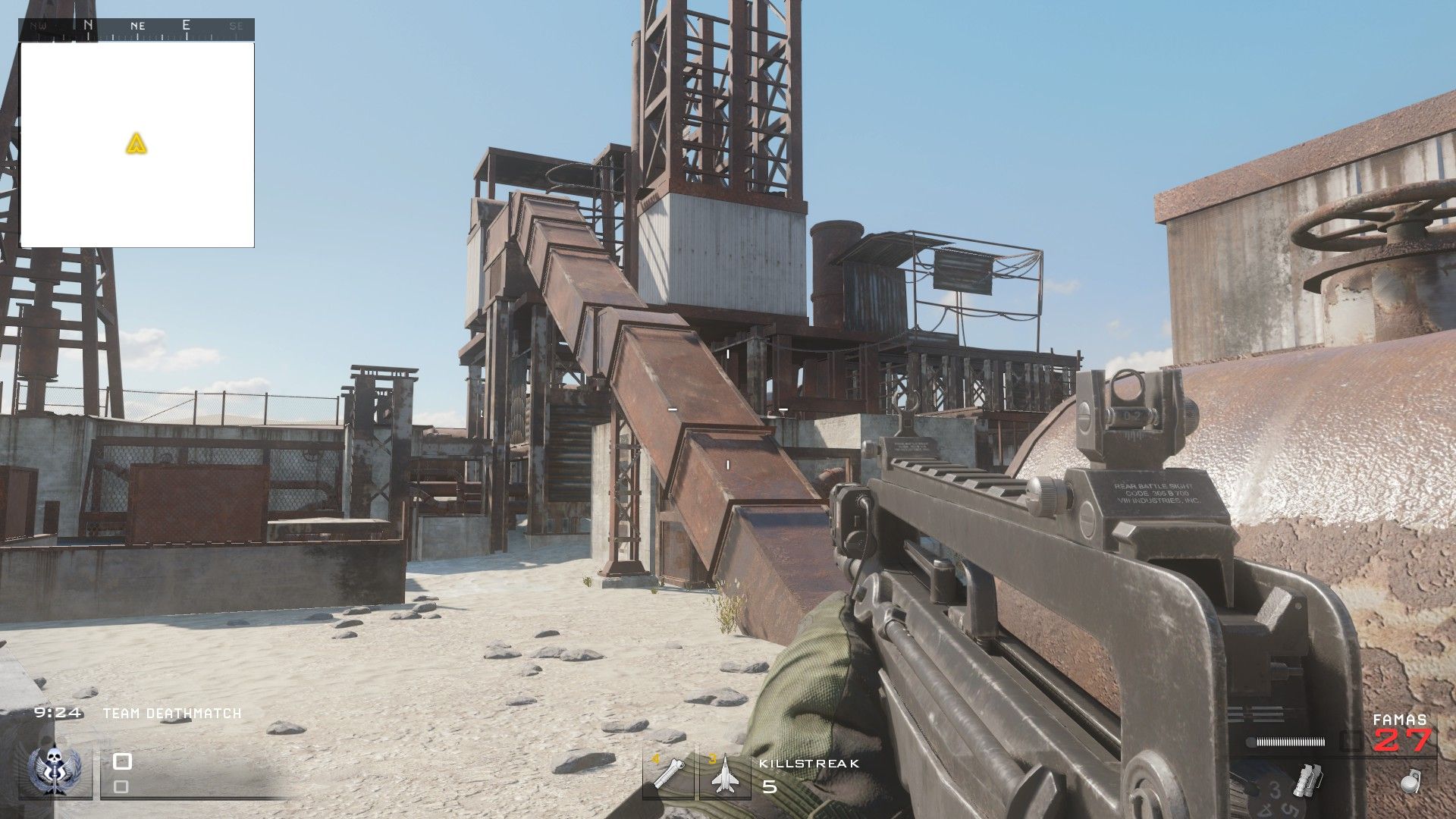 The Specialist characters featured in Black Ops 3 just wouldn't fit the Modern Warfare 2 environment design, and it wouldn't be a faithful remastered without the classic character designs; Here's a look at a soldier for the Rangers faction.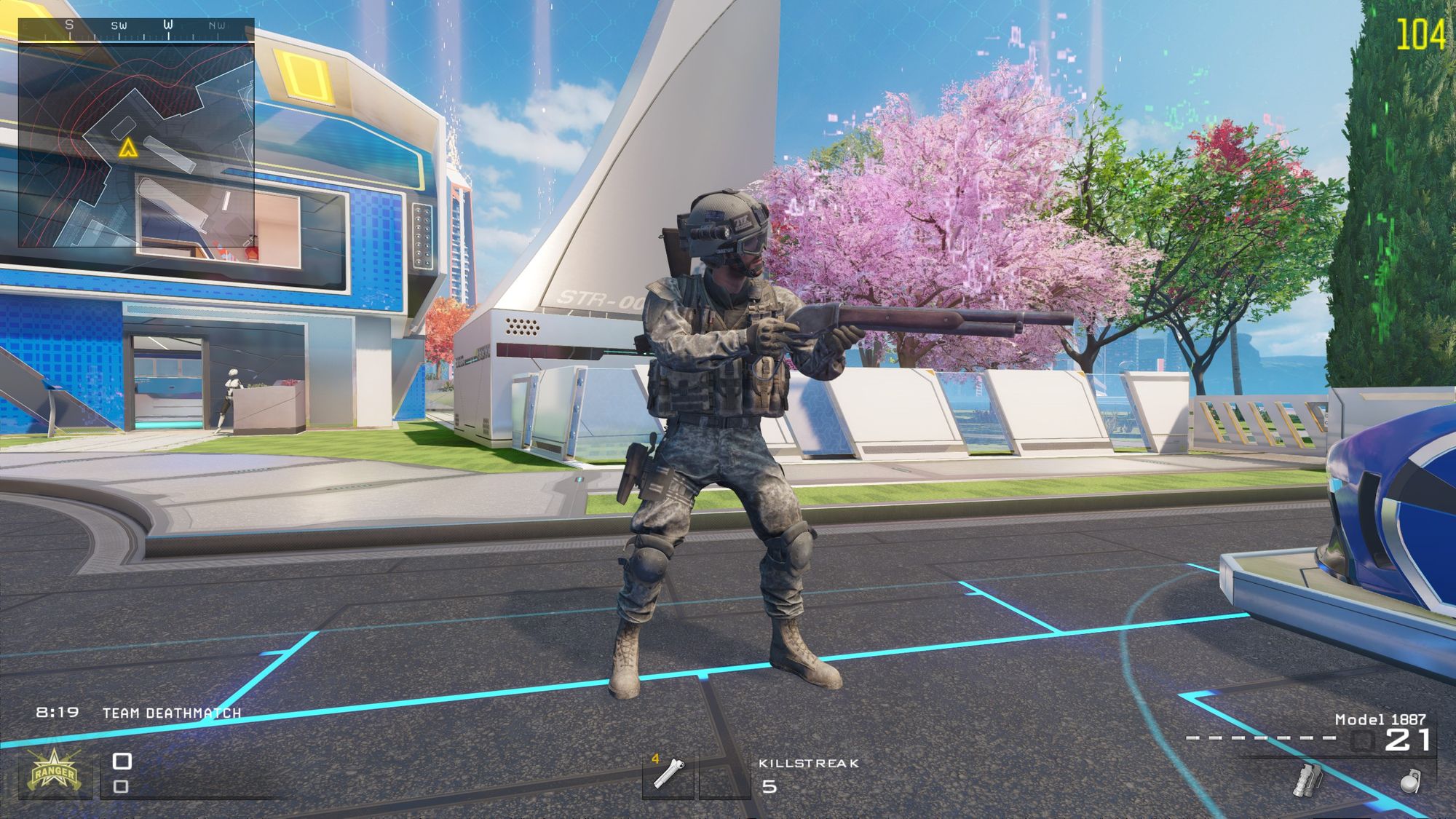 Unarguably one of the biggest interests in Modern Warfare 2 is its unmatched Sniper Rifles, the Intervention being the most beloved. Here it is, based on the model found in the official Campaign Remastered release.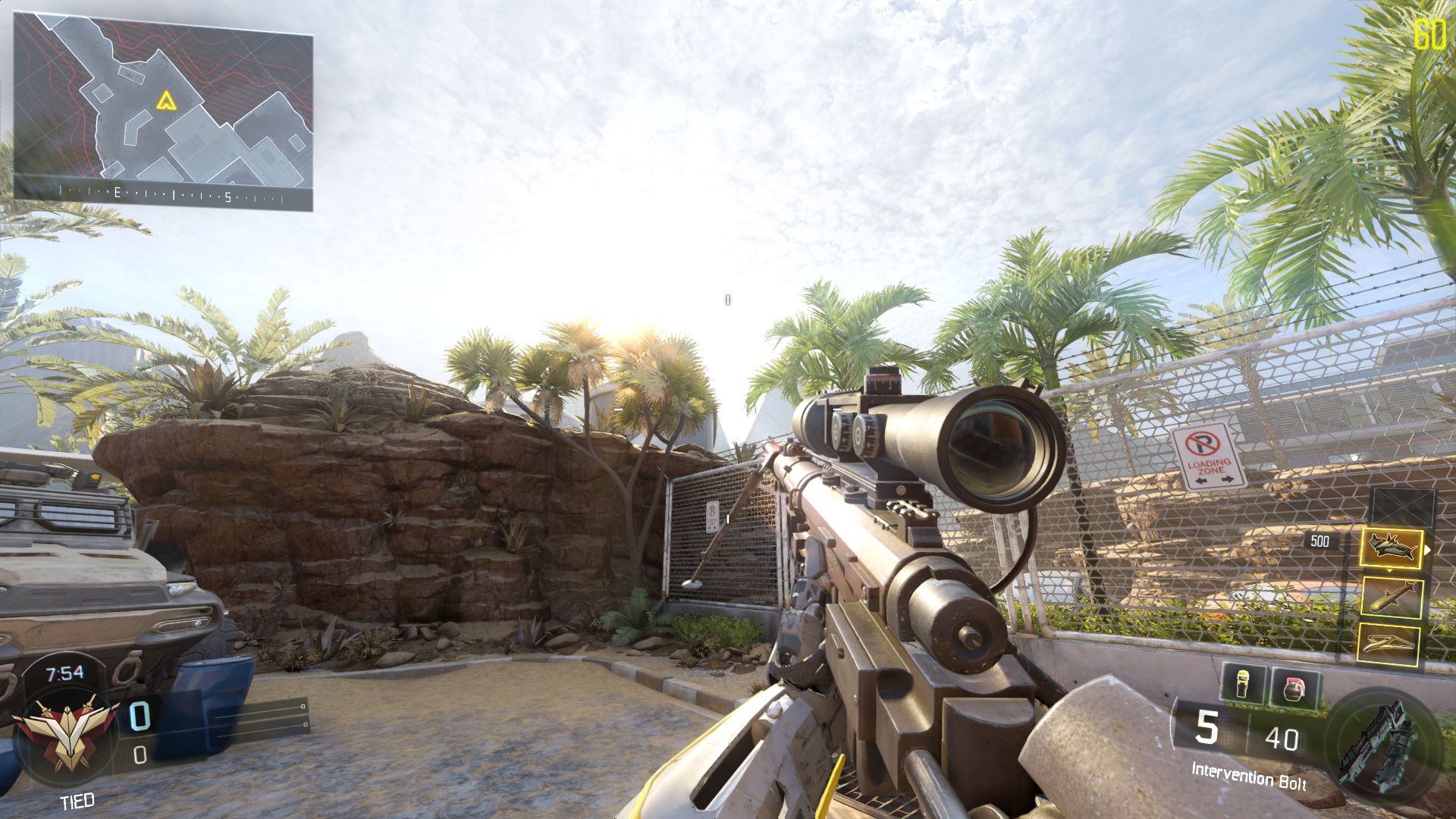 One of Modern Warfare 2's many strengths was its Multiplayer map line-up. Since its debut in Modern Warfare 2, Terminal has been officially re-released in three other titles - MW2MPR will be its fifth (unofficial) release.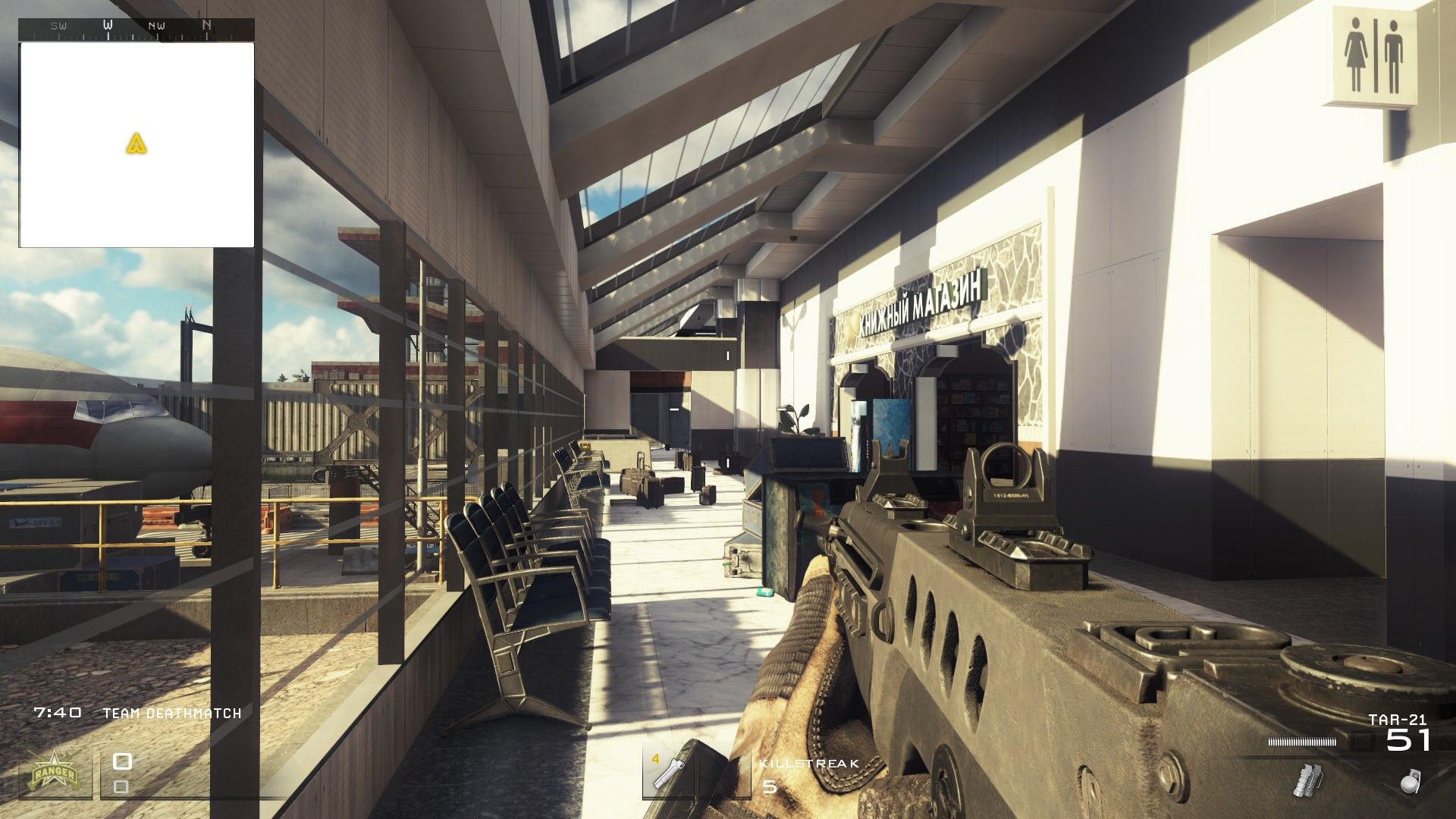 Closed Alpha
The Modern Warfare 2 Multiplayer Remastered Mod is a large-scale project which is being developed in phases - at the time of writing, it is nearing the end of Phase 1. Once Phase 1 has completed, the developers expect to release a Closed Alpha.
You can track development progress and sign up for a chance to play in the MW2MPR Discord Server! We'll also update you as development progresses, and if chosen to participate, would be glad to provide full coverage.
Stay Connected
At the time of writing, the Modern Warfare 2 Multiplayer Remastered Mod development team consists of 11 members. We highly recommend following both @scobalula and @GunofTZ on Twitter for updates on the project.
---
Stay tuned to @CODTracker on Twitter for full Call of Duty coverage, including further news regarding the Modern Warfare 2 Multiplayer Remastered Mod and other community projects. In case you're new here, we also offer Player Stats, Leaderboards, and a Cosmetics Database for the latest titles - check us out!
Comments