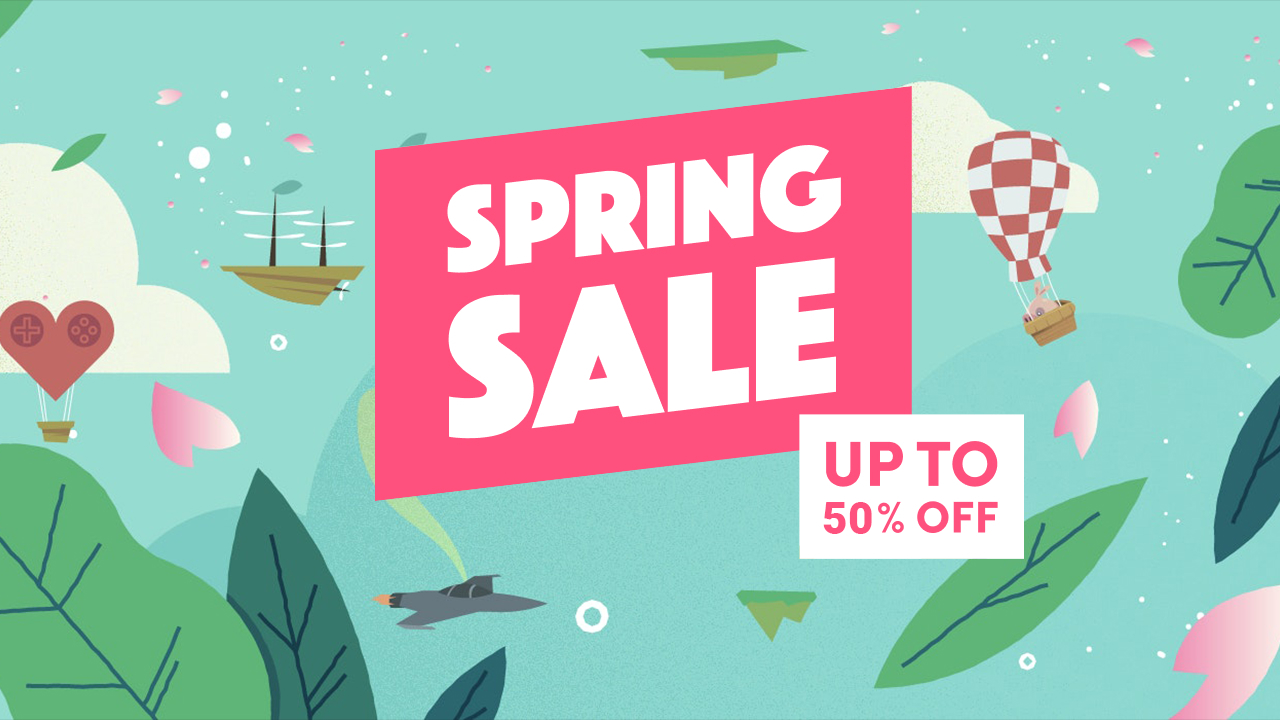 The Activision Spring Sale is active on the Humble Store until Friday, May 7th! During this time, PC players can find several Call of Duty titles on sale for up to 50% off! From modern titles such as WWII and Black Ops 3 to legacy titles such as Modern Warfare 2 and Black Ops, there's sure to be something that interests you.
The Humble Store will provide a Steam Product Code upon purchase, no separate launcher required.
The following Humble Store links contain a referral code which supports Tracker Network.
Call of Duty: WWII
Over two years in the making, Sledgehammer Games delivers a gritty, personal experience in the setting of the largest worldwide conflict in history to a new gaming generation in Call of Duty®: WWII. Play through the story of ordinary men turned soldiers in the 1st Infantry Division as they fight to preserve freedom in the face of tyranny. Call of Duty: WWII delivers fast-paced, boots-on-ground combat through iconic locations in the European Theater.
Call of Duty: Infinite Warfare
Call of Duty®: Infinite Warfare returns to the roots of the franchise where large-scale war and cinematic, immersive military storytelling take center stage. Prepare for a gripping war story in which players fight against the Settlement Defense Front to defend our very way of life.
Call of Duty: Black Ops III
Call of Duty: Black Ops 3 is a dark, gritty future where a new breed of Black Ops soldier emerges and the lines are blurred between our own humanity and the cutting-edge military robotics that define the future of combat.
Call of Duty: Advanced Warfare
Call of Duty®: Advanced Warfare envisions battlegrounds of the future, where both technology and tactics have evolved to usher in a new era of combat for the franchise.
Call of Duty: Ghosts
This new chapter in the Call of Duty® franchise features a fresh dynamic, where players are on the side of a crippled nation, fighting not for freedom, or liberty, but simply to survive. Special Operations forces, a mysterious group known only as "Ghosts", lead the battle against a newly-emerged, technologically-superior, global power.
Call of Duty: Black Ops II
Pushing the boundaries of what fans have come to expect from the record-setting entertainment franchise, Call of Duty®: Black Ops II propels players into a near future, 21st Century Cold War, where technology and weapons have converged to create a new generation of warfare.
Call of Duty: Modern Warfare 3
Modern Warfare is back. The best-selling first person action series of all-time returns with the epic sequel to multiple Game of the Year award winner, Call of Duty®: Modern Warfare 2.
Call of Duty: Black Ops
The biggest action series of all time returns. Call of Duty®: Black Ops is an entertainment experience that will take you to conflicts across the globe, as elite Black Ops forces fight in the deniable operations and secret wars that occurred under the veil of the Cold War.
Call of Duty: Modern Warfare 2
The most-anticipated game of the year and the sequel to the best-selling first-person action game of all time, Modern Warfare 2 continues the gripping and heart-racing action as players face off against a new threat dedicated to bringing the world to the brink of collapse.
Call of Duty 4: Modern Warfare
The new action-thriller from the award-winning team at Infinity Ward, the creators of the Call of Duty® series, delivers the most intense and cinematic action experience ever. Call of Duty 4: Modern Warfare arms gamers with an arsenal of advanced and powerful modern day firepower and transports them to the most treacherous hotspots around the globe to take on a rogue enemy group threatening the world.
Call of Duty 2
Call of Duty® 2 redefines the cinematic intensity and chaos of battle as seen through the eyes of ordinary soldiers fighting together in epic WWII conflicts. The sequel to 2003's Call of Duty, winner of over 80 Game of the Year awards, Call of Duty 2 offers more immense, more intense, more realistic battles than ever before, thanks to the stunning visuals of the new COD™2 engine.
Call of Duty
Call of Duty® delivers the gritty realism and cinematic intensity of World War II's epic battlefield moments like never before - through the eyes of citizen soldiers and unsung heroes from an alliance of countries who together helped shape the course of modern history.
---
Stay tuned to @CODTracker on Twitter for full Call of Duty coverage.
If you're new to Call of Duty Tracker, you should know that we also offer free services such as player statistics, leaderboards, and a cosmetics database. Consider checking us out and let us know on Twitter what you'd like to see next!
Comments